Maria Grazia Swan Books
Maria Grazia Swan was born in Italy, but this rolling stone has definitely gathered no moss. She lived in Belgium, France, Germany, in beautiful Orange County, California where she raised her family, and is currently at home in Phoenix, Arizona—but stay tuned for weekly updates of Where in the World is Maria Grazia Swan?As a young girl, her vivid imagination predestined her to be a writer. She won her first literary award at the age of fourteen while living in Belgium. As a young woman Maria returned to Italy to design for—ooh-la-la—haute couture. Once in the U.S. and after years of concentrating on family, she tackled real estate. These days her time is devoted to her deepest passions: writing and helping people find happiness. Maria loves travel, opera, good books, hiking, and intelligent movies (if she can find one, that is). When asked about her idea of a perfect evening, she favors stimulating conversation, spicy Italian food and perfectly chilled Prosecco—but then, who doesn't? Maria has written short stories for anthologies, articles for high profile magazines and numerous blogs tackling love and life. She engaged her editorial and non-fiction skills for Mating Dance Rituals for Singles Who Weren't born yesterday. Her romantic suspense novels Love Thy Sister,Bosom Bodies and Italian Summer are available at Amazon.com.Her new series, published by Gemma Halliday is also available on Amazon and Barnes & Noble, the first book is title Gemini MoonWebsite: http://www.mariagraziaswan.comContact Maria:
[email protected]
touch base with her on Facebook.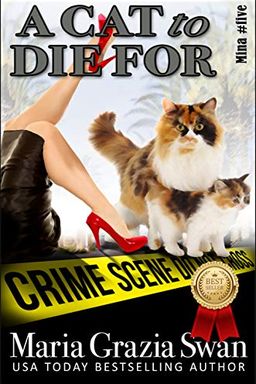 A woman's dream of running a no-kill animal shelter becomes a purposeful reality. But on a fateful afternoon, a Greek heiress shows up and demands to adopt the woman's beloved cat. When the cat disappears and the heiress receives a ransom demand, the woman must navigate a dangerous game to recover her cat and protect her heart from the return of an ex.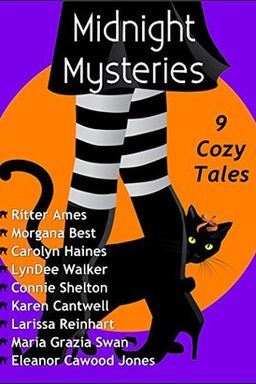 Midnight Mysteries
Nine Cozy Tales
Ritter Ames, Carolyn Haines, Karen Cantwell, Connie Shelton, Larissa Reinhart, Lyndee Walker, Eleanor Cawood Jones, Morgana Best, Maria Grazia Swan
-
2016-09-11
Discover Midnight Mysteries, a collection of nine cozy and thrilling tales from some of the best-selling authors in the genre. Follow Kate McKenzie as she solves a puzzling crime before Halloween, and Thelma Spelled's discovery of a murder mystery that entangles her and her husband in early 20th-century Australia. Join Samantha Sweet and her pastry shop crew as they solve a murder at a Halloween costume party, and Cherry Tucker's hilarious day in Halo, Georgia, as she discovers a thievery ring and illegal auctions. With ghosts, witches, and other spooky elements, these tales are perfect for any mystery lover looking for a fun and engaging read.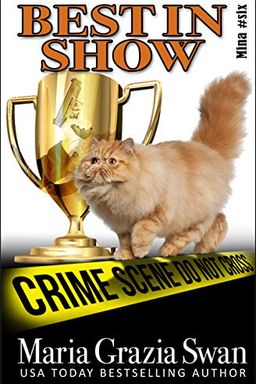 A successful animal shelter owner in Southern California hopes to find love with her mysterious on-again, off-again lover, Diego. But when a night out with friends puts her in the hospital and Diego goes undercover, Mina must rely on her friends for support. Meanwhile, a Best in Show cat causes trouble at Mina's bed and breakfast, leading her to suspect foul play. This romantic suspense tale of love and intrigue is sure to keep you hooked.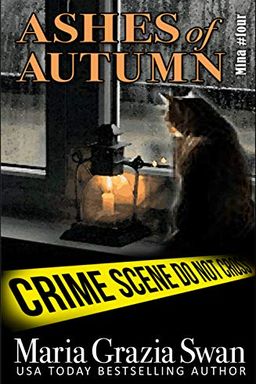 This captivating novel tells the story of Mina Calvi, an Italian import who is facing a major decision on the eve of her mother's business sale. She dreams of a beautiful life with her lover, but a chance encounter with him sends her down a dangerous path. With the help of friends, she navigates through intense drama and self-doubt to finally find redemption. Ashes of Autumn is a beautiful and poignant tale of obsessive love.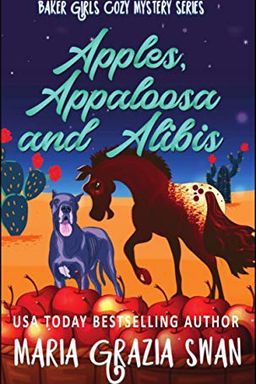 A murder investigation interrupts Monica Baker's attempts at a normal life, after a good deed turns deadly. With a sexy French millionaire by her side, she navigates a media circus and a warning from beyond the grave. Will she be the next victim? Monica will have to fight for her happily ever after in this thrilling mystery.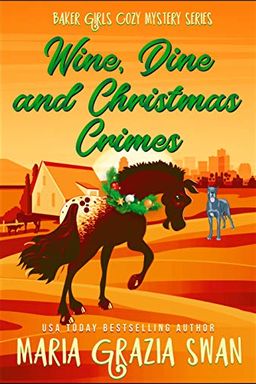 A murder mystery set during the festive season in Phoenix, Arizona. When a young woman's body is found floating in a rooftop pool at a Christmas celebration, suspicion falls on Monica Baker. She must clear her name before she ends up spending the holidays in prison.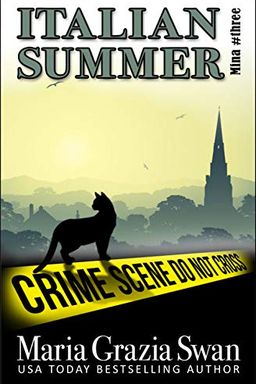 In "Italian Summer," Mina Calvi returns to her birthplace in Veneto, Italy after years of living in California. Trying to find her place and cope with a broken heart, she discovers that not much has changed in the village, but too many deaths occur in such a small place. As she forms new connections and bonds, secrets of the village's dark past threaten to destroy everything. Will Mina find herself, or will she lose her heart again? Explore the mysteries of "Italian Summer."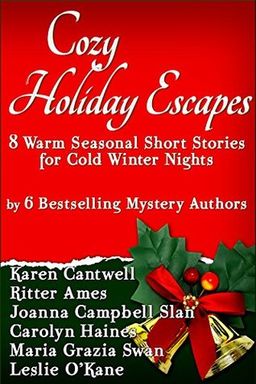 Cozy Holiday Escapes
Warm Seasonal Short Stories by Bestselling Mystery Authors for Cold Winter Nights
Ritter Ames, Karen Cantwell, Carolyn Haines, Joanna Campbell Slan, Maria Grazia Swan
-
2015-11-01
This holiday season, cozy up with eight festive short stories by six bestselling mystery authors. From humorous investigations into disappearing decorations, to spooky practical jokes gone wrong, to heartwarming stories of friendship and recycled Christmases, there's something for everyone in "Cozy Holiday Escapes." Join your favorite characters like Barbara Marr, Kate McKenzie, and Sarah Booth Delaney as they solve mysteries and spread holiday cheer.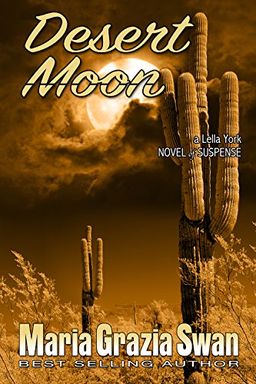 Desert Moon
Death Under the Desert Moon (Lella York Mysteries Book 3)
Maria Grazia Swan
-
2016-09-02

(first published in 2015)
"Desert Moon" by Maria Grazia Swan weaves a tale of mystery, romance, and one sneaky cat. Lella York's journey to find her traveling cat leads her to Phoenix, where she becomes enchanted by the full moon and the handsome Detective Lawrence Devin. Together they take on a cold case, facing danger from the Russian mafia and unexpected allies. This desert adventure is full of twists and turns, and proves that even a domestic cat can have a wild side.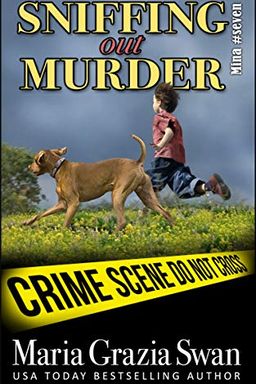 This thrilling book follows Mina Calvi, an Italian import who prefers cats over dogs. While trying to find the owners of a lost dog, she ends up on the trail of a murderer. Along the way, she meets two orphaned boys who are determined to stick together through thick and thin. Will Mina be able to solve the case despite her personal challenges and shortcomings? Find out in this gripping tale of love, loyalty, and mystery.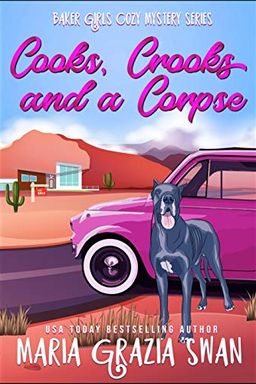 Bohemian Rhapsody by Maria Grazia Swan
Weeping Moon by Maria Grazia Swan
Venetian Moon by Maria Grazia Swan
Mina's Adventures (Mina's Adventures #1-3) by Maria Grazia Swan
Christmas in Venice by Maria Grazia Swan
Stories My Grandfather Told Me... and other tales by Maria Grazia Swan
Foods, Fools, and a Dead Psychic (Baker Girls, #2 by Maria Grazia Swan
From Italy with Love by Maria Grazia Swan
Mating Dance by Maria Grazia Swan
Love Thy Sister by Maria Grazia Swan
Pies, Lies and a Last Goodbye by Maria Grazia Swan
Gemini Moon by Maria Grazia Swan
Bosom Bodies by Maria Grazia Swan
Cats, Gondolas and Valentines (Mina's Adventures #0.5) by Maria Grazia Swan
Boomer Babes by Maria Grazia Swan