Mathias Malzieu Books
Mathias Malzieu est une figure phare du rock français avec le groupe Dionysos, pour lequel il écrit, compose et interprète les chansons. Peu enclin à choisir entre sa vocation de chanteur et celle d'auteur, c'est tout naturellement qu'il décide de mêler les deux. Après un recueil de nouvelles, 38 mini westerns, et un roman, Maintenant qu'il fait tout le temps nuit sur toi, il connait un immense succès populaire avec La Mécanique du cœur (2007), traduit dans 20 pays, et le récit autobiographique, Journal d'un vampire en pyjama (2016), Prix Essai France Télévisions et Grand Prix des Lectrices de Elle.-----Mathias Malzieu is the singer of the French music band Dionysos.He likes to concieve his books like movies, of which he creates an original soundtrack for (Dionysos's latest music records).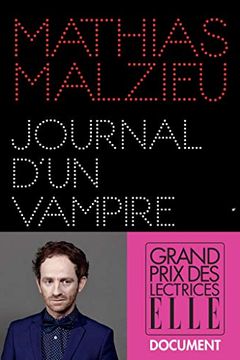 A unique memoir about facing a life-threatening illness and finding hope through surreal experiences. Follow the author's journey through a "war of stars" as he navigates his struggle with a bone marrow disorder. Encounter out-of-this-world encounters, heartbreaking disappointments, and dazzling revelations, including a profound love story. This journal is an honest, captivating account of the author's duel with himself as he dives deep into his own heart.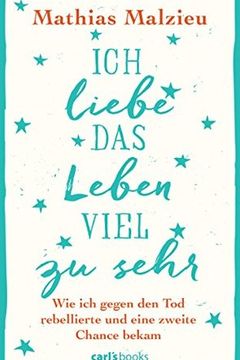 A rock musician and author shares his journey through a life-threatening illness that led to a rare autoimmune disease affecting his bone marrow, requiring weekly blood transfusions to survive. Forced into isolation, he reflects on the meaning of life and the gift it truly is. Malzieu's honest and poetic prose provides insight into the transformative power of illness and the resilience of the human spirit.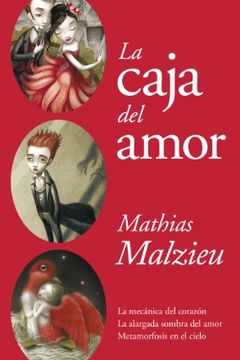 La caja del amor
La mecánica del corazón | La alargada sombra del amor | Metamorfosis en el cielo (Spanish Edition)
Mathias Malzieu
-
2013-02-07
This ebook pack includes three enthralling stories. In the first, a young boy with a wooden heart must navigate the challenges of love while trying to keep his heart ticking. In the second, a daredevil acrobat with a fatal illness falls in love with a half-bird creature and must make a life-changing decision. Finally, a man grieving his mother's death is visited by a giant who offers to help him overcome his pain. These imaginative tales will captivate your heart and leave you spellbound.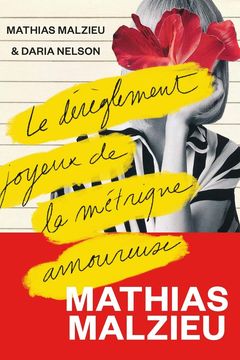 Experience a joyful and poetic love story between a fairy and a poet apprentice that feels like a dream but is absolutely real. From the exhilarating feeling of falling in love to the challenges of a life together, Mathias Malzieu and Daria Nelson share their passionate and visual dialogue through words and images. Follow along as they combine reality with imagination, the everyday with dreams and desires, and learn how they found themselves falling in love with the same freshness as when they were teenagers. A beautiful example of how love can change our lives, told with grace and whimsy.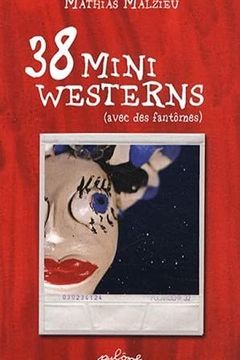 A collection of 38 mini western stories with a twist of ghosts by the poet, musician, and acclaimed author Mathias Malzieu. Venture into the frontiers of dreams alongside this pioneer of the genre and discover a unique blend of whimsy, adventure, and imagination.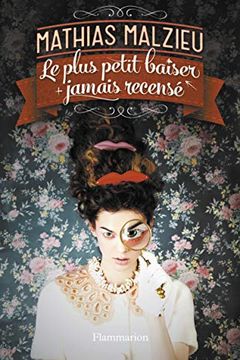 This whimsical and melancholic novel follows an inventor-depressive who meets a girl who disappears when kissed. After they share the smallest kiss on record, she vanishes. With the help of a retired detective and an extraordinary parrot, the inventor sets out to find the girl who "grows roses in the shell hole that serves as her heart." Will these two heartbroken lovers confront their fears to live their story? The book is a metaphorical sequel to The Boy with the Cuckoo-Clock Heart, reminiscent of Amélie Poulain, The Little Prince, and a glass of whiskey.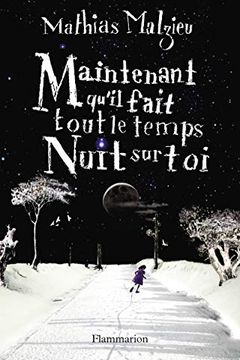 A young man struggles with his mother's death until he meets a giant who takes him on a fantastic journey through the land of the dead. This imaginative escape helps him transition from a world of childhood superheroes to the harsh realities of adulthood. Mathias Malzieu creates a poignant, humorous, and poetic tale reminiscent of Tim Burton or Lewis Carroll.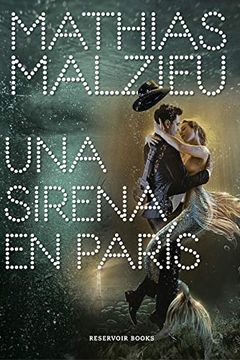 Discover a magical modern fairytale in "Une Sirène à Paris" by Mathias Malzieu. Follow the impossible love story between a man and a wounded mermaid discovered during the floods of the Seine. But beware - the mermaid's voice is so powerful that it leads men to desperate love and death within mere days. Immerse yourself in a poetic tale that celebrates love, imagination, and the power of surprises.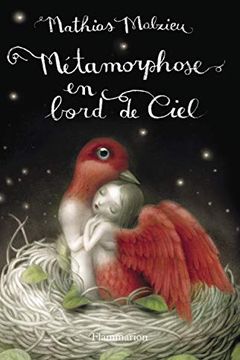 A cascadeur with unintentionally comedic stunts is diagnosed with an incurable disease. During his hospital stay, he meets a strange, half-bird half-woman creature who offers him a chance to transform into a bird and possibly save his life, but at a cost. This tale, filled with wonder and reflection on life and love, explores the power of transformation and features illustrations by renowned international artists.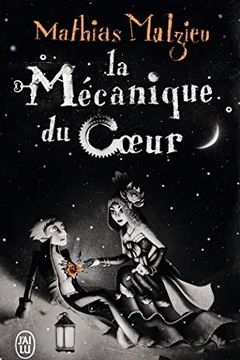 In 1874 Edinburgh, the protagonist Jack is born with a frozen heart. To fix this, his midwife replaces it with a clock that he must wind every day. Jack is also forbidden from feeling any emotions, but when he meets a fiery-eyed street singer, everything changes.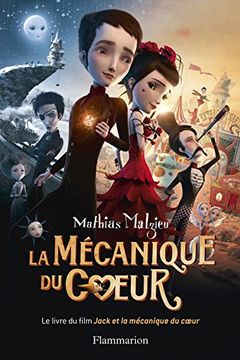 Trái tim không được yêu by Mathias Malzieu;Rio Lâm
Rock Strips by Vincent Brunner