Megan Derr Books
Megan is a long time resident of m/m fiction, and keeps herself busy reading, writing, and publishing it. She is often accused of fluff and nonsense. When she's not involved in writing, she likes to cook, harass her cats, or watch movies (especially all things James Bond).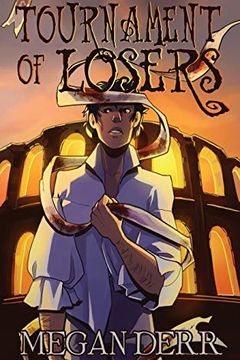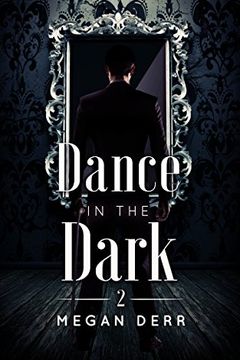 At the age of nine, Johnnie lost his parents when they were killed by a blood-crazed vampire. He was then adopted by the husband of the vampire who killed them, and raised in a world to which he was never meant to belong.An adult now, he is the cold, beautiful Johnnie Desrosiers, and spends his days translating old grimoires and solving mysteries. ...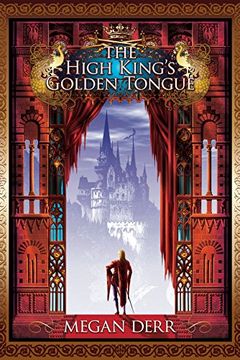 Prince Allen has trained his entire life to follow in the footsteps of his illustrious mother, who has made their kingdom one of the wealthiest and most influential in the empire. For the past few years he has trained to become the new consort of the High King. The only thing no one prepared him for was the stubborn, arrogant High King himself, who...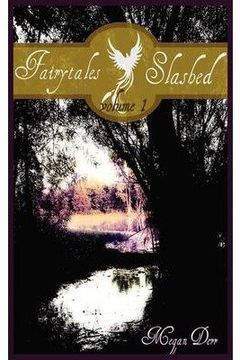 Fairytales never grow old, because there is never an end of new ways to tell them, new ways to see them. In this first volume of many to come, see what happens when a humble blacksmith fights a duel, a prince conspires with bandits, and a lonely thief seeks shelter in a lone tower. See a goblin try to save his brother, and a tutor watch over his pe...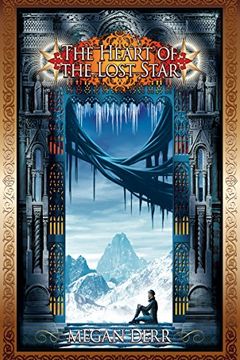 Kamir is on the verge of losing everything. Knowing full well he can't meet the ultimatum his parents have issued, he instead finally puts in motion his plans to live completely independent of them. His plans are interrupted, however, by the unexpected return of his despised ex-husband—and thrown even further into upheaval when he ends up comfortin...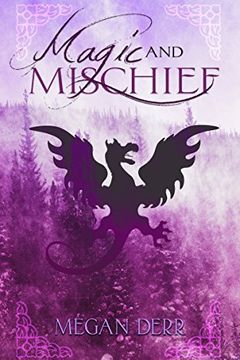 Homoerotic stories involving griffons, demons, dragons, wizards, and thieves. In The Dragon's Treasure, a dragon obsessed with cleanliness quietly pines over a regular customer to his shop. In The Selkie No One Wanted, a selkie who is nothing like his beautiful siblings winds up helping the fisherman he has long admired. A demon finds himself deali...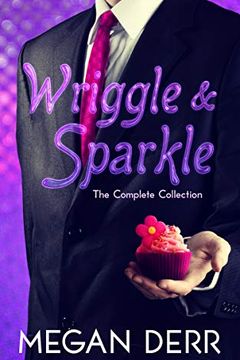 Wriggle & Sparkle
The Collected Tales of a Kraken and a Unicorn
Megan Derr
-
2019-08-26

(first published in 2014)
Lynn is a kraken shifter in every way: detailed, tenacious, resilient, and hard-working. Also possessive, vain, arrogant, and demanding. It makes him an excellent agent for the Federal Bureau of Paranormal Security and Investigation—and impossible to work with, as the long list of partners who have transferred away from him will attest.His newest p...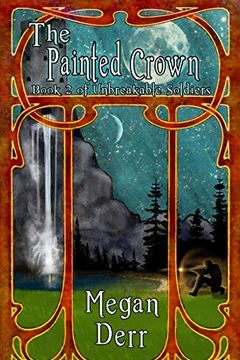 Prince Istari has spent his life reviled: his parents wish he had never been born, the royal court of Belemere avoids him for fear of angering the king, and everyone else is kept away by his notorious reputation as a deadly sharpshooter. Now a hostage of peace in Tallideth, he is subjected to their hatred as well—even that of Regent Vellem, who onc...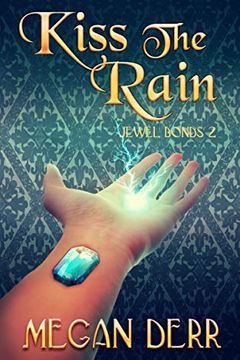 Selsor's only dream growing up was to be a mage, to bond with a warrior and drive back the monsters in the Territories, live the life his parents had so loved. His dreams falter, however, when he displays no magic despite possessing the ability to use it. His dreams are lost when, during an attack by bullies, he lashes out with uncontrolled magic a...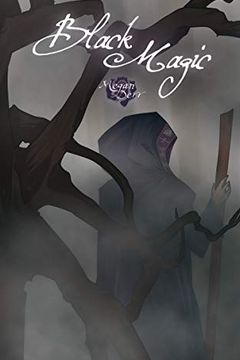 Black Magic
Megan Derr
-
2019-08-25

(first published in 2012)
When High Paladin Sorin discovers the brutally dismembered body of his cousin Alfrey, a much loved priest in the royal palace, he is left baffled as to who would do so terrible a thing to so good a man. But to find the answer to that question, he must cooperate with one of the highly despised necromancers, men who practice black magic, sleep in gra...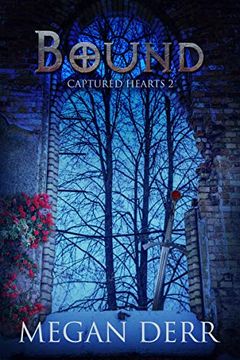 The Harem Master by Megan Derr
The Engineered Throne by Megan Derr
The Pirate of Fathoms Deep by Megan Derr
Finder Tolan by Megan Derr
Burning Bright by Megan Derr
Midsummer Days by Megan Derr
Shield of the Dragon by Megan Derr
The Castellan by Megan Derr
Sword of the King by Megan Derr
Once Upon a Dream by Megan Derr
Sweet Nothings by Megan Derr
Dance in the Storm by Megan Derr
Dragon Magic by Megan Derr
The Huntsman by Megan Derr
Little Moments by Megan Derr
Little Moments by Megan Derr
Little Moments by Megan Derr
Main Gauche and Other Tales by Megan Derr
The Infinitum Government by Megan Derr
The Bastard Prince by Megan Derr
The Ransom of a Night Hunter by Megan Derr
The Jewels of Bangkok by Megan Derr
Midsummer Song by Megan Derr
Bangkok Adventure by Megan Derr
Dance Only for Me by Megan Derr
The King's Harem by Megan Derr
Locke and Key by Megan Derr
Lord Seabolt by Megan Derr
The Toymaker's Hoard by Megan Derr
The Succubus by Megan Derr
A Trilogy of Knights by Megan Derr
The Matchmaker by Megan Derr
Impractical by Megan Derr
The Mercenaries of the Stolen Moon by Megan Derr
Midsummer Curse by Megan Derr
Risk it All by Megan Derr
Close Enough to Touch by Megan Derr
Delivery with a Smile by Booki Nova
Crown Jewel by Megan Derr
Fairytales Slashed 3 by Megan Derr, A R Jarvis, Mara Ismine, Remington Ward
The Missing Butterfly by Megan Derr
The Highwayman by Megan Derr
The Special Exhibits by Megan Derr
Meant to Be by Megan Derr
Trick of the Light by Megan Derr
Always There by Megan Derr
Of Last Resort by Megan Derr
Made For You by Megan Derr
Spell Weaver by Megan Derr
An Exception by Megan Derr
Looking for You by Megan Derr
The Only Option by Megan Derr
Midsummer Law by Megan Derr
Ink and Paper by Kevin Hearne
Silverhands by Megan Derr
Two Parts Mistletoe by Megan Derr
Two for the Show by Megan Derr
The Permanent Collection by Megan Derr
Blood and Marriage by Megan Derr
Godfrey and the Detective by Megan Derr
The Dragon's Tamer by Megan Derr
Love Tokens by Megan Derr
The Royal Inquisitor by Megan Derr
Midsummer Baker by Megan Derr
Shine Forever by Megan Derr
Fighting for You by Megan Derr
Backwoods Asylum by Megan Derr
A Touch of Mistletoe by Megan Derr
Something Sweet by Miriam Pascal
The Gallery by Megan Derr
A Game Most Dangerous by Megan Derr
The Glass Coffin by Megan Derr
Looking for More by Megan Derr
The Secret of Mermaid Cove by Megan Derr
A Suitable Replacement by Megan Derr
The Prince of the Moon by Megan Derr
The Broken Forest by Megan Derr
The Stable Boy by Megan Derr
The Werewolf of Grey Lake Inn by Megan Derr
The Lady and the Thief by Megan Derr
Paranormal Days by Megan Derr, Sasha L Miller
Waiting for You by Megan Derr
Blood in the Water by Megan Derr
Cake with the King by Megan Derr
Herbal Remedy by Megan Derr
Rabbit Season by Megan Derr
Undefined by C'Yana Edison