Megan Derr Books
Megan is a long time resident of m/m fiction, and keeps herself busy reading, writing, and publishing it. She is often accused of fluff and nonsense. When she's not involved in writing, she likes to cook, harass her cats, or watch movies (especially all things James Bond).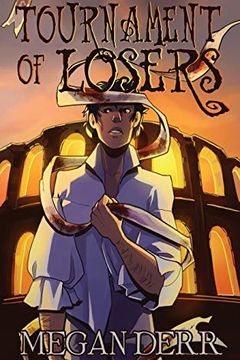 "Tournament of Losers" follows Rath, a man who simply wants a peaceful life, but finds himself struggling to pay his father's debt. A friend suggests he enter the Tournament of Losers where peasants compete to marry into royalty. Rath sees an opportunity to pay off his debts and live a quiet life again, but first, he must win the tournament.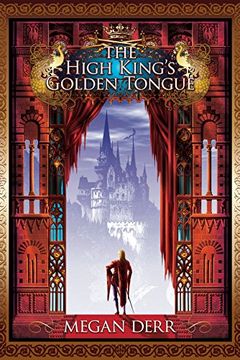 This book follows the story of Prince Allen, who has trained his entire life to be the new consort of the High King. However, when he meets the stubborn and arrogant High King, he is thrown out of court. High King Sarrica is ruling an empire at war and needs help, but what he doesn't need is the delicate, pretty little politician foisted on him. This highly expanded, completely rewritten version is a must-read!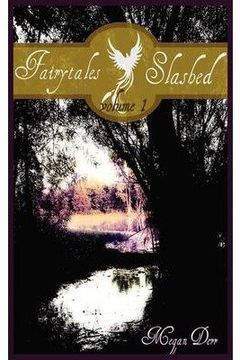 Experience new and thrilling twists on classic fairytales in this captivating collection filled with stories of blacksmiths, princes, thieves, and more. Follow along as they fight duels, conspire with bandits, and seek love and shelter. Don't miss out on this volume that will leave you wanting more!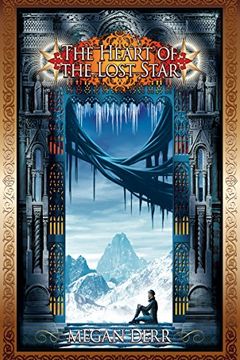 A heartfelt and tumultuous tale of Kamir, who's determined to live independently of his parents but is interrupted when his despised ex-husband returns. Unbeknownst to him, he ends up comforting the man he secretly loves while Jader experiences a life-changing event that throws his world into chaos. Follow these characters as they navigate love, loss, and self-discovery in this captivating story.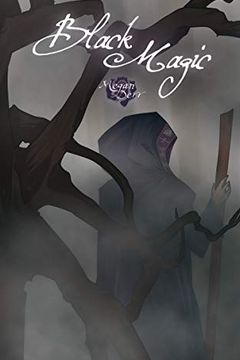 A High Paladin must cooperate with a necromancer to solve the brutal murder of a priest in the royal palace. Together they must unravel centuries of lies and misunderstandings to save the kingdom. But the necromancer, possessing a sharp tongue and incredible strength, may be more than the High Paladin expected.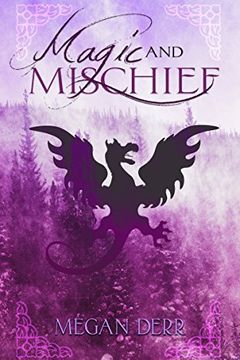 "Magic and Mischief" by Megan Derr is a collection of intriguing and thrilling homoerotic stories featuring griffons, demons, dragons, wizards, and thieves. Get lost in the fantastical universe of dragons obsessed with cleanliness, selkies helping fishermen, troublesome demons dealing with pesky humans, and mad wizards reuniting with their driving force. Join a loud-mouthed demon on a quest to win the heart of an uninterested mate and follow the journey of a talented thief who aims to steal their latest client's heart. This book is a must-read for anyone who loves magical and adventurous tales.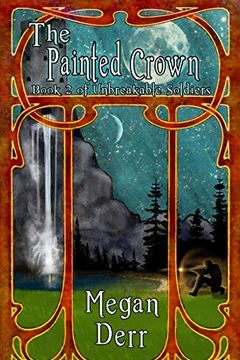 In "The Painted Crown," Prince Istari has always been reviled, but unexpected solace comes in the form of Lord Teverem. However, Istari learns of a dangerous family secret, which could drag two kingdoms back into war. With 89,000 words, this is a must-read that delves into themes of family, secrets, and the unexpected. *Warning: contains attempted suicide.*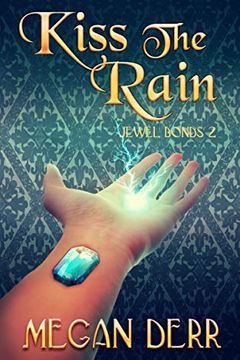 In "Kiss the Rain," Selsor's dream of becoming a mage is shattered when he accidentally kills an innocent bystander with his uncontrolled magic. His jewels are blackened, and he's banned from using magic forever, forcing him to survive on the streets. It's a gripping tale of loss, redemption, and discovering one's true purpose.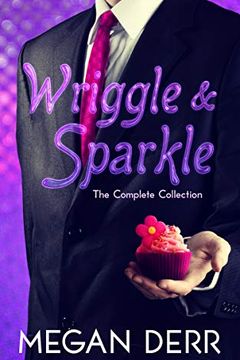 Wriggle & Sparkle
The Collected Tales of a Kraken and a Unicorn
Megan Derr
-
2016-08-10

(first published in 2014)
This book follows Lynn, a kraken shifter who is a difficult but efficient agent for the Federal Bureau of Paranormal Security and Investigation. His newest partner is a delicate unicorn, believed to be ill-equipped for their line of work. However, their partnership turns out to be more successful than anticipated, leading to unexpected feelings. But be warned, this book contains tentacle porn.
A prince fights to survive while his enemy overruns his kingdom. In a desperate attempt to defeat his foe's magic, he journeys to another land to steal a sword. But the theft brings him face-to-face with the descendant of the man who betrayed his kingdom. A gripping tale of betrayal, war, and unexpected feelings.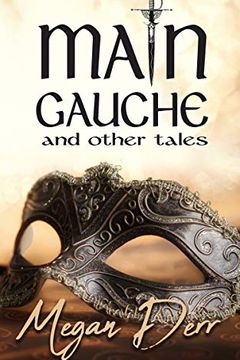 The Harem Master by Megan Derr
Finder Tolan by Megan Derr
Burning Bright by Megan Derr
The Pirate of Fathoms Deep by Megan Derr
The Engineered Throne by Megan Derr
Midsummer Days by Megan Derr
Shield of the Dragon by Megan Derr
Dance in the Storm by Megan Derr
The Castellan by Megan Derr
Sword of the King by Megan Derr
Once Upon a Dream by Megan Derr
Dragon Magic by Megan Derr
Sweet Nothings by Megan Derr
Little Moments by Megan Derr
Little Moments by Megan Derr
Little Moments by Megan Derr
Dance in the Dark by Megan Derr
Lord Seabolt by Megan Derr
The Bastard Prince by Megan Derr
The Infinitum Government by Megan Derr
Dance Only for Me by Megan Derr
The Jewels of Bangkok by Megan Derr
Midsummer Song by Megan Derr
The Huntsman by Megan Derr
Bangkok Adventure by Megan Derr
The Toymaker's Hoard by Megan Derr
Close Enough to Touch by Megan Derr
The Ransom of a Night Hunter by Megan Derr
Locke and Key by Megan Derr
The King's Harem by Megan Derr
The Matchmaker by Megan Derr
A Trilogy of Knights by Megan Derr
Risk it All by Megan Derr
The Succubus by Megan Derr
Midsummer Curse by Megan Derr
Impractical by Megan Derr
Crown Jewel by Megan Derr
Delivery with a Smile by Booki Nova
Fairytales Slashed 3 by Megan Derr, A R Jarvis, Mara Ismine, Remington Ward
The Missing Butterfly by Megan Derr
The Highwayman by Megan Derr
The Special Exhibits by Megan Derr
The Mercenaries of the Stolen Moon by Megan Derr
Meant to Be by Megan Derr
Of Last Resort by Megan Derr
Spell Weaver by Megan Derr
Always There by Megan Derr
The Only Option by Megan Derr
Trick of the Light by Megan Derr
An Exception by Megan Derr
Looking for You by Megan Derr
Ink and Paper by Kevin Hearne
Two Parts Mistletoe by Megan Derr
Midsummer Law by Megan Derr
The Dragon's Tamer by Megan Derr
The Permanent Collection by Megan Derr
Two for the Show by Megan Derr
Godfrey and the Detective by Megan Derr
Made For You by Megan Derr
Love Tokens by Megan Derr
The Royal Inquisitor by Megan Derr
Silverhands by Megan Derr
Blood and Marriage by Megan Derr
Fighting for You by Megan Derr
A Touch of Mistletoe by Megan Derr
Backwoods Asylum by Megan Derr
Midsummer Baker by Megan Derr
Shine Forever by Megan Derr
Looking for More by Megan Derr
Something Sweet by Miriam Pascal
The Glass Coffin by Megan Derr
The Gallery by Megan Derr
A Game Most Dangerous by Megan Derr
A Suitable Replacement by Megan Derr
The Prince of the Moon by Megan Derr
The Broken Forest by Megan Derr
The Werewolf of Grey Lake Inn by Megan Derr
The Stable Boy by Megan Derr
The Secret of Mermaid Cove by Megan Derr
Paranormal Days by Megan Derr, Sasha L Miller
Waiting for You by Megan Derr
Blood in the Water by Megan Derr
Herbal Remedy by Megan Derr
The Lady and the Thief by Megan Derr
Cake with the King by Megan Derr
Rabbit Season by Megan Derr
Undefined by C'Yana Edison