Meghan March Books
Making the jump from corporate lawyer to romance author was a leap of faith that New York Times, #1 Wall Street Journal, and USA Today bestselling author Meghan March will never regret. With over thirty titles published, she has sold millions of books in nearly a dozen languages to fellow romance-lovers around the world. A nomad at heart, she can currently be found in the woods of the Pacific Northwest, living her happily ever after with her real-life alpha hero.. She loves hearing from her readers at
[email protected]
.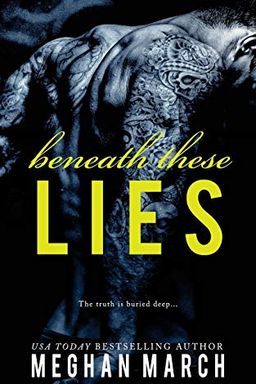 This book explores forbidden love and social inequality as a man must resist his desires for a wealthy woman. Rules are meant to be broken, especially when the prize is so tempting. But what secrets are buried beneath these lies?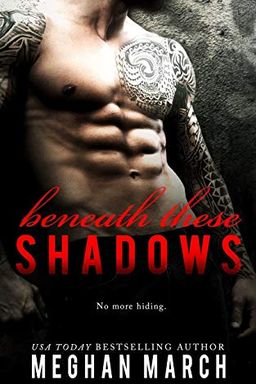 This standalone romance novel set in the Beneath series is perfect for readers seeking a dangerously sexy alpha hero. From city to city, this inked-up tattoo artist drifts, leaving behind a trail of broken roots. Until he lands in New Orleans, where he meets a woman who's everything he's not. Full of fire and life, he's drawn to her like a moth to a flame, and he's determined to protect her from the shadows that haunt his past.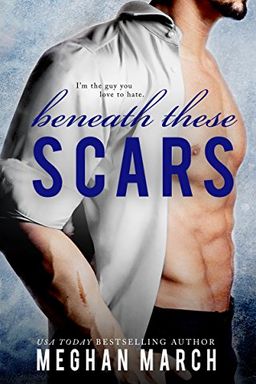 Indulge in Meghan March's newest addition in the Beneath series. Follow the story of a man who has always played the villain, but is there a hero beneath his scars? Brace yourself for a steamy standalone filled with suspense and unexpected twists.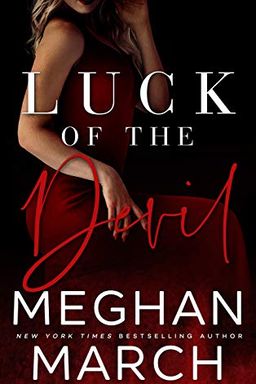 Follow the high-stakes game of a cunning, independent woman who falls under the spell of ruthless billionaire Jericho Forge in Luck of the Devil. Sacrificing her freedom for something more precious, she must now survive while keeping her heart intact. This is the second book of the Forge Trilogy, following Deal with the Devil, and concluding in Heart of the Devil.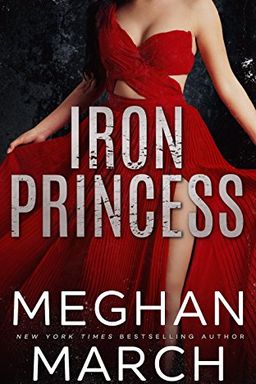 Iron Princess by Meghan March is a gripping novel that centers around a mysterious and enigmatic anti-hero. As the protagonist's attraction to the man grows, she learns that he is more dangerous than anyone could have imagined. Now, she must navigate the danger that surrounds him in order to protect what matters most to her, all while struggling to fight her own feelings for him. This book will leave you on the edge of your seat until the very end.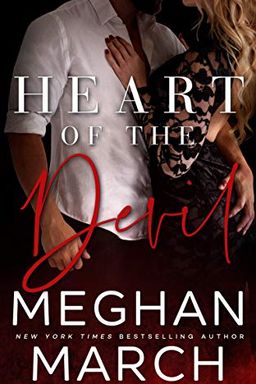 In Heart of the Devil, the final installment of Meghan March's Forge Trilogy, ruthless billionaire Jericho Forge finds himself facing his toughest challenge yet: giving up the one thing he's never offered a woman - his heart. It started as a game, but India Baptiste has become everything he never knew he needed. Will he be able to win her over with the only thing he has left - the heart of the devil?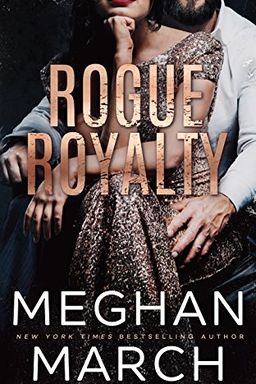 Rogue Royalty
An Anti-Heroes Collection Novel (Savage Trilogy Book 3)
Meghan March
-
2021-10-01

(first published in 2018)
In Meghan March's final book in the Savage Trilogy, Rogue Royalty, readers will dive into the tumultuous life of a damaged and dangerous anti-hero. With lies and truth blurring, the main character fights for their happy ending amidst a world of seemingly unconquerable challenges.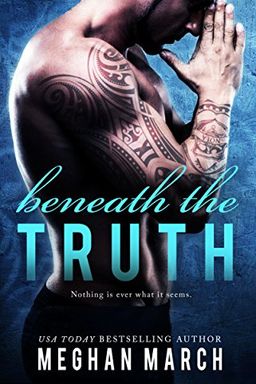 Explore the dark and sensual world of New Orleans in the final standalone of the Beneath series. When former cop and rule-follower is forced to return to his hometown, he finds himself face-to-face with his best friend's little sister, an off-limits temptation he can no longer resist. Get lost in the tangled web of lies, cheating, and stealing in this steamy novel by USA Today bestselling author Meghan March.
Real Sexy by Meghan March is the thrilling conclusion to the Real Dirty Duet, featuring country music star Boone Thrasher and the woman he can't live without. Will their love withstand their worst fears? Find out in this heart-warming story that challenges the belief that girls like her don't get happily ever afters. Read Real Sexy today!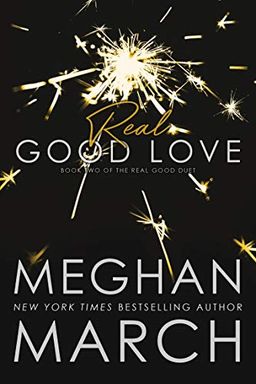 Discover the ups and downs of falling for a "real good man" in this irresistibly sexy duet from Meghan March. Follow the tempestuous romance of our unforgettable heroine and hero who defy the odds to make their love last. Get ready to fall head over heels for this refreshing and steamy story.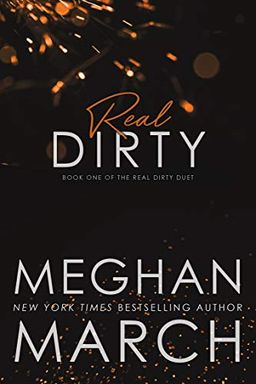 Defiant Queen by Meghan March
Beneath These Chains by Meghan March
Real Good Man by Meghan March
Deal with the Devil by Meghan March
Savage Prince by Meghan March
Beneath This Ink by Meghan March
Sinful Empire by Meghan March
Black Sheep by Meghan March
White Knight by Meghan March
Mount série - tome 3 L'empire du mal (03) (New romance) by Meghan March
The Fight for Forever by Meghan March
House of Scarlett by Meghan March
Madam Temptress by Meghan March
The Fall of Legend by Meghan March
Beneath This Mask by Meghan March
Creole Kingpin by Meghan March
Dirty Love by Meghan March
Ruthless King by Meghan March
Reveling in Sin by Meghan March
Dirty Together by Meghan March
Guilty as Sin by Meghan March
Sinful King by Meghan March
REY-TRILOGIA MOUNT 1 by Meghan March
Richer Than Sin by Meghan March
Dirty Pleasures by Meghan March
Dirty Girl by Meghan March
Bad Judgment by Meghan March
Take Me Back by Meghan March
Mount serie t02 -la reine de pique by Meghan March
1001 Dark Nights by Kristen Proby, Elisabeth Naughton, Laura Kaye, Donna Grant, Meghan March, Jessica Scott
Mount série - tome 1 Le roi sans pitié - Episode 1 by Meghan March
Dirty Billionaire by Meghan March
Fall of Legend (Legend Trilogy 1) by Meghan March
Flash Bang by Meghan March
Hard Charger by Meghan March
Flash Bang Lib/E by Meghan March
Mount série - tome 1 Le roi sans pitié Episode 4 by Meghan March
Mount série - tome 1 Le roi sans pitié Episode 2 by Meghan March
Mount série - tome 1 Le roi sans pitié Episode 3 by Meghan March