Melanie Brooks Books
Melanie Brooks is a writer, teacher, and mother living in Nashua, New Hampshire with her husband, two children, and yellow Lab. She received her master of fine arts in creative nonfiction from the University of Southern Maine's Stonecoast MFA program. She teaches college writing at Northeastern University in Boston, Massachusetts, and Merrimack College in Andover, Massachusetts. She also teaches creative writing at Nashua Community College in New Hampshire. Her work has appeared in The Washington Post, Bustle, Hippocampus, The Huffington Post, Modern Loss, Solstice Literary Magazine, The Recollectors, The Stonecoast Review and Word Riot.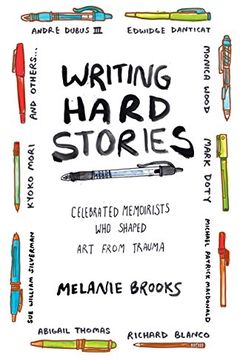 Acclaimed memoirists describe the process of writing their most painful memories In her attempt to write a memoir about her father s death from a secret AIDS infection in 1985, Melanie Brooks was left with some painful questions: What does it take to write an honest memoir? And what happens to us when we embark on that journey? Would she manage it?...