Melanie Brooks Books
Melanie Brooks is a writer, teacher, and mother living in Nashua, New Hampshire with her husband, two children, and yellow Lab. She received her master of fine arts in creative nonfiction from the University of Southern Maine's Stonecoast MFA program. She teaches college writing at Northeastern University in Boston, Massachusetts, and Merrimack College in Andover, Massachusetts. She also teaches creative writing at Nashua Community College in New Hampshire. Her work has appeared in The Washington Post, Bustle, Hippocampus, The Huffington Post, Modern Loss, Solstice Literary Magazine, The Recollectors, The Stonecoast Review and Word Riot.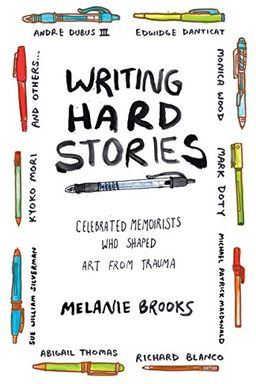 This insightful book delves into the difficult process of writing honest memoirs by showcasing acclaimed authors who have tackled their most painful memories. Through interviews with writers such as Andre Dubus III and Edwidge Danticat, "Writing Hard Stories" offers a window into the challenging but powerful journey of putting trauma into words. With stories about grief, violence, and shunning, this book will inspire writers and provide comfort to those grappling with difficult subjects.