Melinda Leigh Books
#1 Wall Street Journal and #1 Amazon bestselling author Melinda Leigh is a fully recovered banker who learned that writing books is way more fun than analyzing financial statements. Melinda's debut novel, SHE CAN RUN, was nominated for Best First Novel by the International Thriller Writers. Since then, she has garnered numerous writing accolades, including two RITA® Award nominations and an induction into the NJ Romance Writers Hall of Fame. Her novels have sold more than 10 million copies across the world. Melinda loves martial arts, rescue dogs, and sea turtles. WEBSITE: https://www.melindaleigh.com/FACEBOOK: https://www.facebook.com/melindaleighauthorpage/TWITTER: https://twitter.com/MelindaLeigh1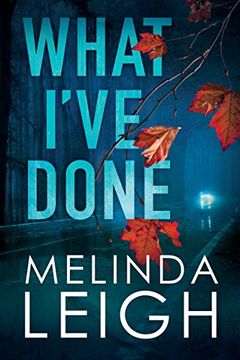 A Wall Street Journal, Washington Post, and Amazon Charts bestseller.In the fourth book of the multimillion-copy bestselling series, Morgan Dane's new client has blood on her hands—and no recollection of what happened.Haley Powell wakes up covered in blood, with no memory of the night before. When she sees a man lying in the backyard, stabbed to de...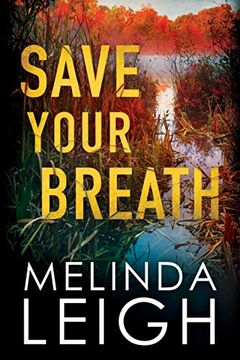 Morgan Dane and PI Lance Kruger investigate the mysterious disappearance of a true-crime writer.When true-crime writer Olivia Cruz disappears with no signs of foul play, her new boyfriend, Lincoln Sharp, suspects the worst. He knows she didn't leave willingly and turns to attorney Morgan Dane and PI Lance Kruger to find her before it's too late.As ...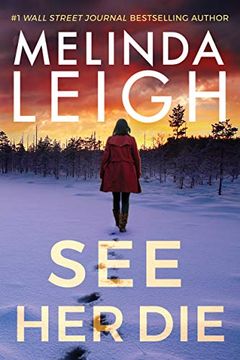 Sheriff Bree Taggert is both hunter and hunted in #1 Amazon Charts and Wall Street Journal bestselling author Melinda Leigh's blood-freezing thriller of murder, rage, and revenge.New sheriff Bree Taggert is called to a shooting in a campground shuttered for the winter. But she arrives to find a perplexing crime. There is no shooter, no victim, and ...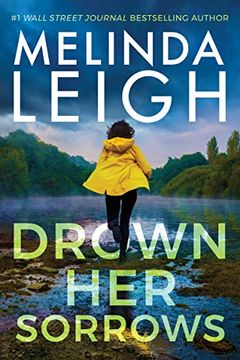 Sheriff Bree Taggert is blindsided by a killer's devious plan in number one Amazon Charts and Wall Street Journal bestselling author Melinda Leigh's novel of escalating shock and suspense.When Sheriff Bree Taggert discovers the body of a young woman floating near the bank of the Scarlet River, a note in her abandoned car suggests suicide. The autop...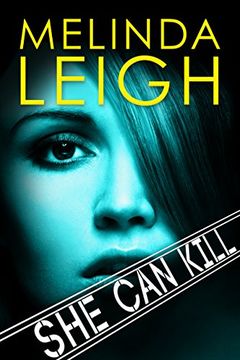 Reformed assassin Cristan Rojas just wants to raise his daughter in peace. But after twelve years on the run, he learns that even the quiet little town of Westbury, Pennsylvania, has many hidden dangers. Although he can't shake the feeling he's under surveillance, Cristan's attraction to Sarah Mitchell continues to grow, as do his concerns that his...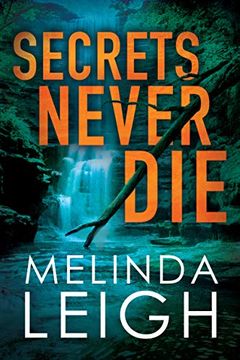 The #1 Amazon Charts bestselling series continues as Morgan Dane and PI Lance Kruger fight for the innocence of a young murder suspect—if only they could find him.When a retired sheriff's deputy is shot to death in his home, his troubled teenage stepson, Evan, becomes the prime suspect. Even more incriminating, the boy disappeared from the scene of...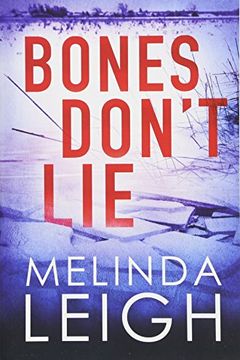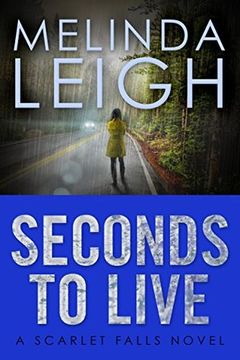 A Wall Street Journal bestseller Wildlife biologist Mac Barrett avoided his hometown of Scarlet Falls for years—too many bad memories. But when he receives the news that his father is dying, he rushes home only to discover he's too late. Shaken, Mac retreats to his remote cabin seeking peace and solace. Instead, he crashes his jeep to narrowly avoi...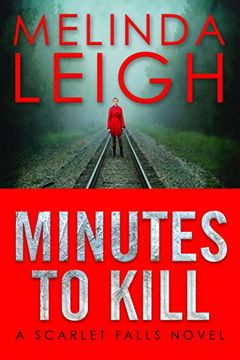 After corporate attorney Hannah Barrett tries—and fails—to stop a kidnapping in Vegas, she can't shake the haunting image of the terrified young girl she couldn't save. She tells herself that a visit to her hometown in Scarlet Falls could be a welcome distraction. But soon, Hannah realizes the kidnappers have all the info they need to track her eve...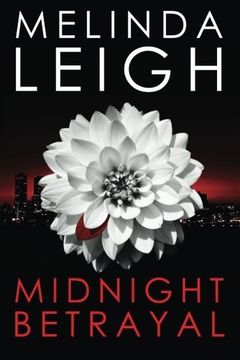 Curator Dr. Louisa Hancock left behind Maine and her troubled past for Philadelphia and a job at a prominent museum. Just when it seems that Louisa's new life is safe from her dark secrets, the body of a museum intern is found—the victim of a brutal and baffling murder. Louisa realizes this is no random crime. And when another intern goes missing, ...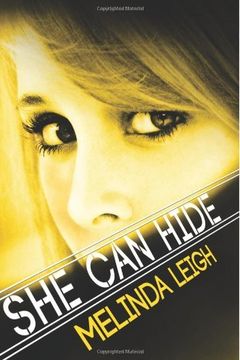 Hour of Need by Melinda Leigh
Walking on Her Grave by Melinda Leigh
Midnight Obsession by Melinda Leigh
She Can Tell by Melinda Leigh
Cross Her Heart by Melinda Leigh
Her Last Goodbye by Melinda Leigh
She Can Scream by Melinda Leigh
A Broken Bone by Melinda Leigh
Midnight Sacrifice by Melinda Leigh
A Bone to Pick by Melinda Leigh
Burned by Her Devotion by Melinda Leigh
Whisper of Bones by Melinda Leigh
She Can Run by Melinda Leigh
Twisted Truth by Melinda Leigh
Gone to Her Grave by Melinda Leigh
Midnight Exposure by Melinda Leigh
He Can Fall by Melinda Leigh
Tracks of Her Tears by Melinda Leigh
Say You're Sorry by Melinda Leigh
Right Behind Her by Melinda Leigh
Buried Bones by Melinda Leigh
Lie To Her by Melinda Leigh
Dead Against Her by Melinda Leigh
The Wrong Bones (Widow's Island Novella Book 10) by Melinda Leigh