Melissa G. Moore Books
Melissa Moore is an Emmy-nominated journalist, as well as the Executive Producer and Host of Monster In My Family on LMN network. She is an expert and speaker on the topics of recovery from trauma, domestic violence, and serial violent crimes. Moore was raised as Melissa Jesperson, a daughter of the infamous "Happy Face" serial killer, Keith Jesperson. Growing up in a small town in Washington State, she survived the escalating trauma from her home life and the man she called father. Moore previously shared her inspirational story in the memoir, Shattered Silence. Today, she frequently shares her insight and background with other families and survivors seeking healing from violent crimes.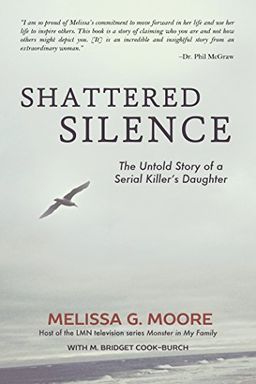 Shattered Silence
The Untold Story of a Serial Killer's Daughter
Melissa G. Moore, M. Bridget Cook-Burch
-
2011-08-27
No Shattered Silence Read a customer review or write one ....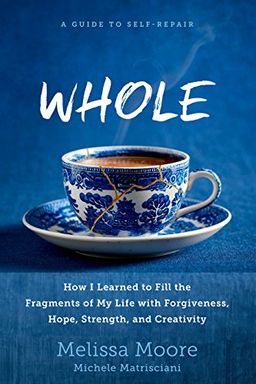 Healing from trauma can be a difficult process, but Melissa Moore's WHOLE provides a step-by-step program to find wholeness within yourself. Drawing on personal experience, research, and interviews, the book offers actionable steps to move through the five stages of healing, from avoiding reactivity to paying forward gratitude and love. With advice, self-evaluation, and action plans, WHOLE is a safe zone to find your own path toward healing, happiness, and health.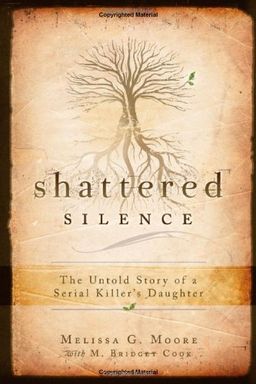 Shattered Silence
The Untold Story of a Serial Killer's Daughter
Melissa G. Moore, M. Bridget Cook
-
2009-09-08
"Shattered Silence" is a powerful memoir about one woman's journey to break free from the grip of secrecy and shame. Melissa Jesperson Moore had to hide her true identity throughout her life, pretending that everything was perfect even after her parents' divorce. From her hidden life as "the daughter of The Happy Face Serial Murderer," Moore takes readers along on her transformational journey towards personal and spiritual growth. This raw and inspiring narrative shows how honesty and vulnerability can lead to a life of hope and happiness.