Melissa Hill Books
Melissa Hill is a USA Today and international bestselling author living in Ireland's beautiful County Wicklow. Her page-turning contemporary novels of families, friendship and romance are published worldwide and have been translated into twenty-five languages.She is the author of Irish Times bestsellers The Summer Villa, The Charm Bracelet, Something from Tiffany's & more. Her novel A Gift to Remember has been adapted for TV by Hallmark Channel USA, along with a sequel, Cherished Memories. The Charm Bracelet has also been made into a film in the USA and multiple other titles are in development for movies and TV.For more info, visit her website at www.melissahillbooks.ie Facebook: facebook.com/melissahillbooks Instagram: @melissahillbooksMelissa also co-writes forensic thrillers with her husband under the pseudonym Casey Hill. http://www.goodreads.com/author/show/...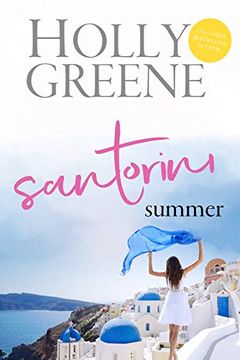 Santorini Summer
An Escapist Greek Island Sunshine Read (Escape to the Islands Summer Reading Book 2)
Holly Greene
-
2019-06-01
Escape on a journey to the breathtaking Greek island of Santorini in this enchanting tale. Follow Olivia as she takes a chance to mend her broken heart and enjoy the beauty of the island. But with the unexpected arrival of novelist Ben, their peaceful getaway becomes an unexpected adventure filled with love and inspiration. From the bestselling author of Summer in Sorrento comes Santorini Summer, a story of new beginnings and unexpected surprises.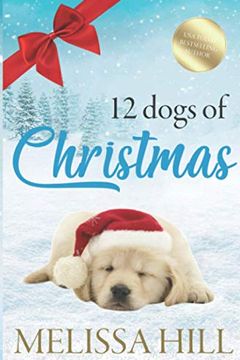 This heartwarming festive novella from a bestselling author follows animal lover Lucy and her dream job, walking other people's dogs. When an elderly owner of one of Lucy's favorites passes away, Lucy is left to take care of the dog and find him a new home before the holidays. Lucy must step out of her comfort zone and into the community to help find the perfect match for the lovable dog. With a bit of modern fairy-tale magic, this enchanting read is perfect for any animal lover.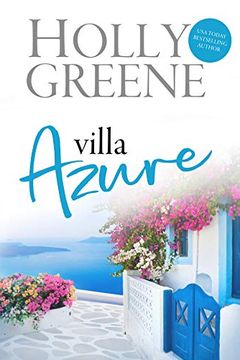 Villa Azure
A Greek Island Sunshine Read (Escape to the Islands Summer Reading Book 1)
Holly Greene
-
2019-03-31
Escape to the idyllic Greek Islands with a captivating summer tale from a USA Today bestselling author. When Joanna's mysterious inheritance requires her to travel to a tiny island, she discovers long-hidden secrets about her family's past and a chance at love. Get lost in the beauty and romance of Villa Azure.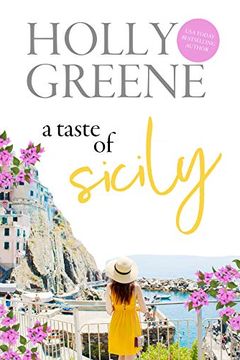 A Taste of Sicily
An Escapist tale of Italian food and sunshine (Escape to Italy Summer Reads Book 2)
Holly Greene
-
2020-03-15

(first published in 2015)
Escape to the beautiful island of Sicily with this delicious tale from a #1 bestselling author. Three women attend a renowned cookery getaway promising delicious food, breathtaking scenery and a taste of Italian culture. Each woman is searching for something different; Kate is hoping for a mental break, Martha wants to rediscover her zest for life, and Olivia is there to write a feature on the famed cookery break. Will Chef Isabella be able to provide more than just culinary knowledge but a balm to their weary souls?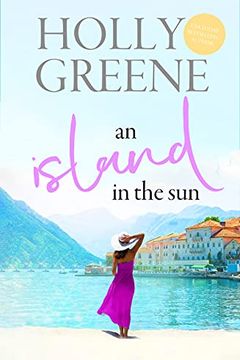 An Island in the Sun
An Escapist Greek Island 2021 Summer Read set in Crete (Escape to the Islands Summer Reading Book 3)
Holly Greene
-
2019-07-15
Escape to the sun-drenched island of Crete with a summer story from a bestselling author. Follow Ellie as she lands her dream job as a marketer for a world-famous celebrity chef, Greek-born Zack Rose. However, he needs her help to make his mark amongst his kinsmen in Greece. Her first task is a trip to the beautiful island of Crete, where she discovers the secret behind a beloved and hugely successful family-run restaurant. But there's a catch...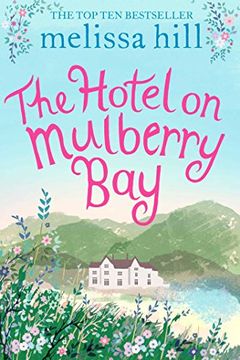 Escape to an idyllic seaside town in this heartwarming tale from a bestselling author. When tragedy strikes, thirty-something sisters Eleanor and Penny return to the family-owned Bay Hotel in Mulberry Bay. But when the property is at risk of being sold, the sisters come together to save their family's legacy and heal the fractures in their relationship. This heartwarming read is filled with light and entertaining storytelling, charming characters, and a little bit of romance.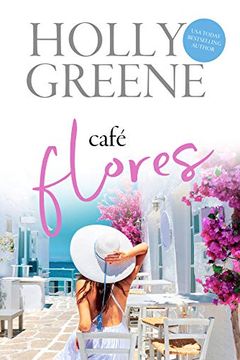 Escape to romantic Verona, where newlyweds, a widower, and a heartbroken novelist converge at Cafe Flores, a charming trattoria known to work magic on its visitors. Will the city's famous romantic essence bring these four together to find love and inspiration?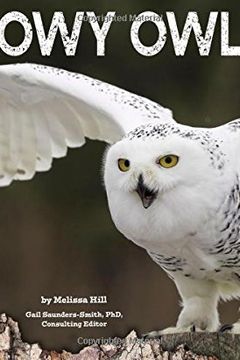 Discover the secrets of the majestic snowy owl, native to the icy regions of the north. This captivating book includes stunning color photos and range maps, alongside expertly crafted leveled text. Get up close and personal with one of nature's most fascinating creatures.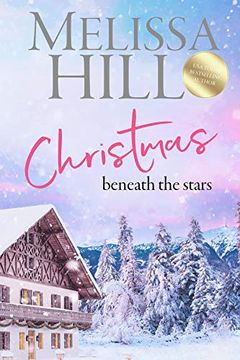 Escape reality and experience the beauty of the Northern Lights in this heartwarming Christmas novella. Follow nature photographer Hannah as she embarks on her dream assignment to photograph the lights for a prestigious magazine. However, her excitement turns to disappointment upon arrival at Christmas World, a once-must-visit destination. Undeterred, Hannah finds herself in the midst of festive cheer and snowy nights, discovering the true power of the holiday spirit. Will she find the perfect shot and a little bit of romance along the way?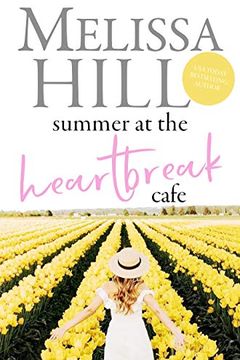 Escape into the captivating worlds of an escapist summer romance collection by a beloved USA Today bestselling author. Journey to charming lakeside tourist towns, relax on the soft sandy beaches of Barbados, and unwind at idyllic villas in Greece and Italy. With warm storytelling and characters that are delightfully flawed, this book is the perfect vacation read. Don't miss out on this sparkling jewel of a book!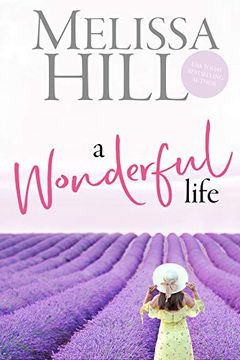 Red-Tailed Hawks by Melissa Ann Hill
Summer at the Heartbreak Cafe by Melissa Hill
The Ultimate Escape by Melissa Hill
The Charm Bracelet by Melissa Hill
The Christmas Escape by Melissa Hill
Lakeview collection Box set by Melissa Hill
Keep You Safe by Melissa Hill
The Last To Know by Melissa Hill
Never Say Never by Melissa Hill
Not What You Think by Melissa Hill
All Because of You by Melissa Hill
Christmas at The Heartbreak Cafe by Melissa Hill
The Love of a Lifetime by Melissa Hill
The Getaway by Holly Greene
Something You Should Know by Melissa Hill
The Christmas Wedding by Holly Greene
The Guest List by Melissa Hill
Please Forgive Me by Melissa Hill
Before I Forget by Melissa Hill
The Summer Villa by Melissa Hill
Wishful Thinking by Melissa Hill
Portofino Sunset by Holly Greene
A Weekend in Venice (Escape to Italy) by Holly Greene
Summer in Sorrento by Holly Greene
The Truth About You by Melissa Hill
The Gift of a Lifetime by Melissa Hill
A Gift to Remember by Melissa Hill
A Diamond from Tiffany's by Melissa Hill
Something From Tiffany's by Melissa Hill
The Smart Woman's Guide To Staying At Home by Melissa Hill
A Little Help from My Friends by
What Lies Beneath by melissa hill
Untitled Melissa Hill 3 Ha by Melissa Hill
Owls by Melissa Ann Hill, Gail Saunders-Smith