Melissa Wright Books
Melissa is the author of a dozen fantasy and YA novels including the Frey Saga and SEVEN WAYS TO KILL A KING. She is currently working on the next book, but when not writing can be found collecting the things she loves at Goodreads and Pinterest. Contact her through the web at www.melissa-wright.com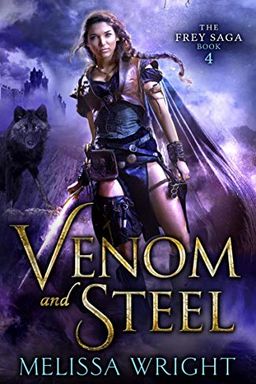 "Venom and Steel" depicts the story of Frey in her quest to rescue her fellow Halfling from a dark conspiracy brewing in the kingdom of the fey. But as Frey tries to navigate through the clues, she is forced to confront her volatile magic and declining guard, something that could potentially cost her Seven's lives. With mischievous fey tricksters, winged gods, and unstable alliances at play, Frey must place her trust in a surprising ally to save the land from certain doom.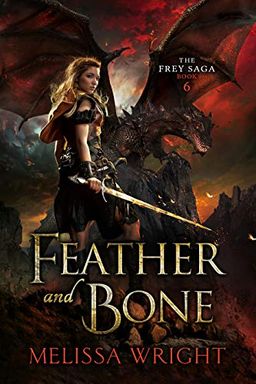 In the sixth installment of The Frey Saga, Frey's half-blood status places her in a position of power to save both the fey and elven lands from encroaching darkness. But her own Seven race against time to find a solution before the changelings bring a new deadly danger. Will Frey have to embrace the darkness to end it?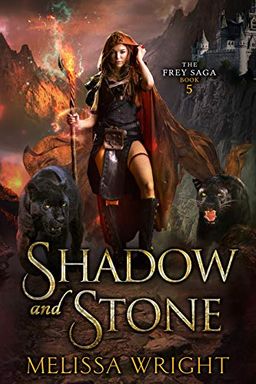 In "Shadow and Stone," the safety of two realms is threatened by a changeling who betrayed laws. Frey and her Seven must recover while navigating concealed plans and furtive bargains. The darkness in the fey lands must be cured before it infects the entire realm, but time is running out. Ruby is missing, and if they don't stop her, she'll face the deadly changeling alone. With complex forces at play, this is a must-read for fans of fantasy and adventure.
A queen's struggle to regain control of her kingdom is put to the test when she is attacked by a mysterious force. With the help of her guard, she fights to secure her position, but when another attempt on her life is made, she realizes not everyone is happy with her return. Can she uncover the force behind the attacks before it's too late?
Experience the world of My Hero Academia like never before with this incredible coloring book! Relax and unwind as you color in high quality pages featuring all your favorite characters. Perfect for enjoying with friends and family, this book is sure to provide hours of fun. With detailed illustrations and a lively cover, it's a must-have for any fan!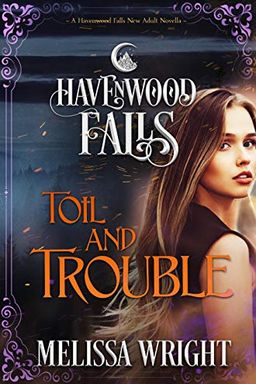 In Havenwood Falls, Circe is a cursed witch forbidden from using her powers. Living as an orphan in a suffocating coven, she seeks freedom and stumbles upon Evan, a shifter who has been ordered to find her. As the two navigate their connection and evade the council who wants Circe's blood, Evan must choose between saving himself or risking it all for her. This supernatural mystery, romance, and thrilling tale offers a standalone reimagined fairy tale in the Havenwood Falls shared world, where readers can discover new authors and stories to love.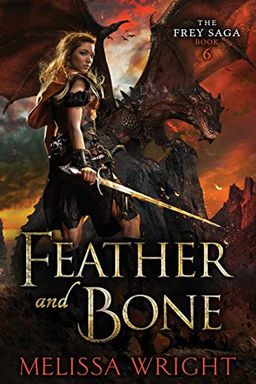 "Feather and Bone" follows half-blood Frey as she holds the fate of both fey and elven lands in her hands. Tasked with discovering the source of an encroaching darkness that has already claimed a life, Frey's time is running out to prevent the next casualty. As her Seven race against time to stop the darkness, changelings plot to break free, unleashing a new danger that could end them all. Will Frey embrace the darkness to defeat it before it's too late?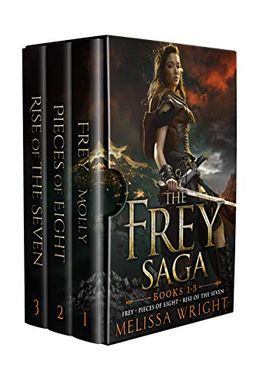 Join Frey on a journey of self-discovery as she uncovers forgotten memories and embraces her magical abilities in this action-packed collection. Follow her through Book I: Frey, Book II: Pieces of Eight, the short story Molly, and Book III: Rise of the Seven as she navigates a world of danger and betrayal, relying on strangers for protection and fighting against those who seek to control her. Will she be able to secure her future with magic alone, or will she need the help of those around her to overcome the obstacles in her path?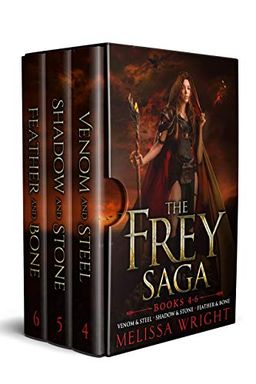 This thrilling collection of fantasy novels follows Frey, a half-blood with a dark past, as she navigates a world on the brink of war. With her kingdom under threat and secrets being revealed, Frey must hold the fate of the fey and elven lands in her hands. Will she be able to keep the peace and save her people? Find out in this must-read trilogy, featuring books IV-VI.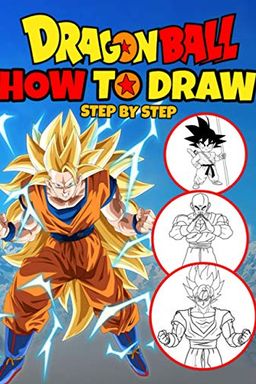 "Learn to draw your favorite Dragon Ball characters with this fun and easy-to-follow guide! With step-by-step illustrations and loads of details, kids will have a blast creating their own Dragon Ball art. Perfect for boys and girls, this book is sure to provide hours of entertainment and family fun. Plus, high-quality pages and a lively cover make this a great addition to any book collection."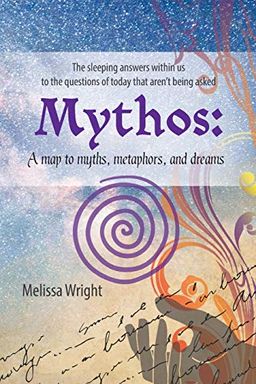 Mythos
Melissa Wright
-
2020-04-24
Shattered Realms by Melissa Wright
How To Draw Fortnite Step By Step For Kids by Melissa Wright
Havenwood Falls Volume Seven (Havenwood Falls Collection #7) by Havenwood Falls Collective, T.V. Hahn, Melissa Wright, Seven Jane
Guardians of Destiny Bundle by R.K. Ryals, Melissa Wright
Accumulating Insecurity by
Pieces of Eight by Melissa Wright
Queen of Iron and Blood by Melissa Wright
Shifting Fate by Melissa Wright
Descendants Series by Melissa Wright
Shadows of a Sunbelt City by Eliot M. Tretter
The Frey Saga by Melissa Wright
Reign of Shadows by Melissa Wright
Beneath Stone and Sacrifice by Melissa Wright
Before Crown and Kingdom by Melissa Wright
Reign of Queens by Melissa Wright
Blood & Brute & Ginger Root by Melissa Wright
Bound by Prophecy by Melissa Wright
Between Ink and Shadows by Melissa Wright
King of Ash and Bone by Melissa Wright
Seven Ways to Kill a King by Melissa Wright
Feel Better! by Melissa Wright