Meredith Wild Books
Meredith Wild is a #1 New York Times, USA Today, and international bestselling author. After publishing her debut novel Hardwired in September 2013, Wild used her ten years of experience as a tech entrepreneur to push the boundaries of her "self-published" status, becoming stocked in brick-and-mortar bookstore chains nationwide and forging relationships with the major retailers.In 2014, Wild founded her own imprint, Waterhouse Press, under which she hit No. 1 on the New York Times and Wall Street Journal bestsellers lists. She has been featured on CBS This Morning, The Today Show, the New York Times, The Hollywood Reporter, Publishers Weekly, and The Examiner. Her foreign rights have been sold in over 23 languages.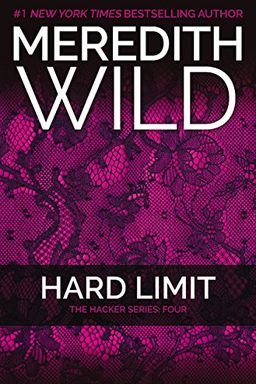 Hard Limit
The Hacker Series #4 (Hacker (4))
Meredith Wild
-
2015-04-07

(first published in 2014)
This book tells the story of a powerful couple who have been through ups and downs but remain deeply in love. When on the verge of getting married, Erica discovers a troubling part of Blake's history. As she navigates her own past, she finds herself questioning the limitations of her desires. But with dark secrets and danger lurking, will the past threaten their "forever"?
Embark on a journey with newlyweds Blake and Erica as they deepen their bond on their honeymoon. But their newfound peace is threatened by a scandal surrounding the election of would-be Governor Daniel Fitzgerald. With Blake's freedom at stake, Erica will stop at nothing to clear his name. Will they be able to overcome past transgressions and fight for their life together?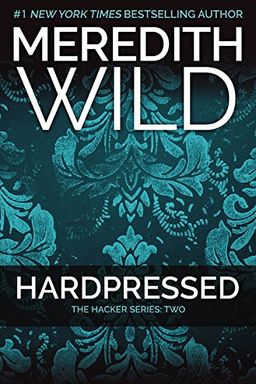 Hardpressed
The Hacker Series #2 (Hacker (2))
Meredith Wild
-
2015-04-07

(first published in 2013)
A couple's love and trust are put to the test in Hardpressed, the electrifying second installment of the Hacker Series. Despite Blake's controlling tendencies, Erica has opened up to him fully. However, when dark forces from her past resurface, Erica must make a life-altering decision that could jeopardize everything they've built. Will their relationship weather the storm, or will their futures be forever altered?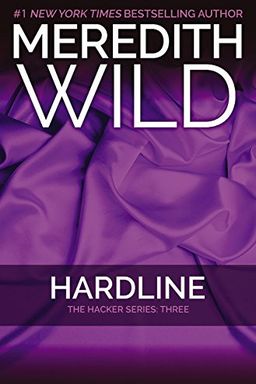 This book follows the story of software mogul Blake Landon and headstrong Erica Hathaway as they fight for love and control in their relationship. But when Blake's dark desires surface and their enemies come closer, their commitment is put to the test. Will they be able to overcome the challenges and secure their future together?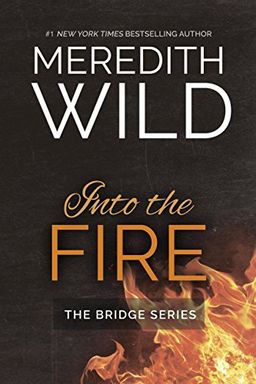 A firefighter and a workaholic collide in this modern steamy romance novel. Darren is the ultimate ladies' man until he meets Vanessa, who is unlike any woman he's ever met. Overworked Vanessa finally takes a much-needed break and finds herself drawn to Darren. But with her busy career, is there room for romance? Will Darren be able to convince her that he's worth the risk? Find out in this tantalizing read.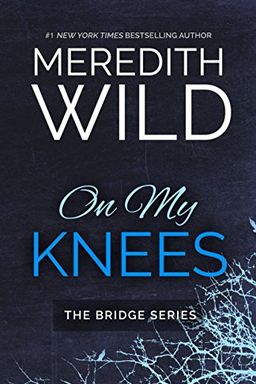 On My Knees tells the story of Maya Jacobs and Cameron Bridge, who parted ways years ago due to life circumstances. While Maya immerses herself in work and avoids romantic relationships, Cameron tries to move on but can't forget his first love. Their paths cross again in New York City, and they both need to decide if they can let go of their past and admit their feelings for each other. A poignant and moving tale of love, loss, and second chances.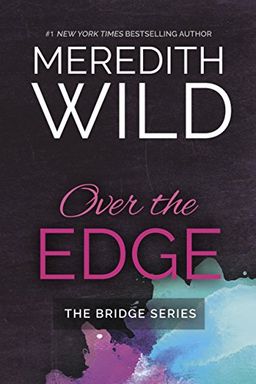 Self-discovery, romance, and entrepreneurship collide in this captivating novel about Olivia Bridge, a woman determined to break free from the life her wealthy parents have chosen for her. Olivia leaves everything behind to help her brothers open a chain of fitness centers in NYC, only to find herself caught between two men vying for her attention. Will Donovan sees Liv as a challenge to be conquered, while Ian Savo shows her a different side of life. Can Liv navigate this new world and find true love?
A lethal operative with no past finds himself questioning everything when a woman says his name and holds the key to his lost memories. As they embark on a perilous journey to unlock his past, they both become targets in a dangerous game of survival. Will he choose duty over love, or can she save him from himself?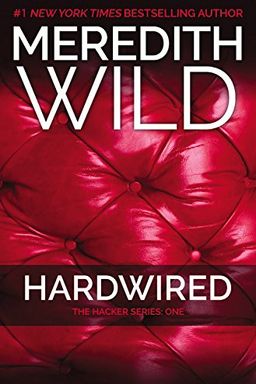 A bestselling series about a self-made woman and a billionaire hacker who can't resist each other. Erica Hathaway is trying to secure funding for her startup when she meets Blake Landon, a charming investor who seems determined to derail her plans. As they fight for control and trust, Blake uncovers a dark secret from Erica's past that puts everything at risk. Will they be able to overcome their differences and build a life together?
This thrilling book in the romance and suspense genre follows the story of Tristan and the protagonist as they navigate through treacherous foes, risking everything to stop a twisted plan that threatens the fate of innocent lives. With betrayal, jealousy, love, and bloodshed at the heart of the plot, readers will be immersed in the high-stakes world and hold their breath as they wait for what's to come.
Australia by Skye Warren, Penny Reid, Meredith Wild, Sierra Simone, Emma Scott, Kennedy Ryan, Rebecca Yarros, Willow Aster, Susan Stoker, Kylie Scott
Heart of Fire by Meredith Wild, Angel Payne
Misadventures with a Master by Meredith Wild, Mia Michelle
Fate of Storms by Meredith Wild, Angel Payne
Misadventures of the First Daughter by Meredith Wild, Mia Michelle
Meredith Wild Hacker Series 5 Book Set Collection by Meredith Wild
The Red Ledger by Meredith Wild
The Bridge Series Adult Coloring Book by Meredith Wild
Some Like It Hot by Jodi Ellen Malpas, Meredith Wild, Shelly Bell, Cecilia Tan, Zara Cox, C.C. Gibbs
Misadventures of a Virgin by Meredith Wild
Misadventures of a City Girl by Meredith Wild, Chelle Bliss
Blood of Zeus by Meredith Wild, Angel Payne
Misadventures of a Good Wife by Meredith Wild, Helen Hardt