Michael W. Ford Books
Michael W. Ford was born in 1976 to William and Judith Ford. His older brother, Mark, was a successful drummer who was on the road through most of Ford's early years. Ford began writing horror fiction as a child. In the late 1980s Ford attended The Cushman School in Miami, Florida, where he found an interest in music and history.In 1990 Ford started playing in death-metal bands in Indianapolis, having spent time there again before relocating to Homestead and the Miami area in 1991. Ford and his family lost all of their possessions in Hurricane Andrew in 1992, as a result of which Ford moved to Indianapolis and started Black Funeral with various session members. Ford's interest in Magick and specifically Satanism was into its early phase, echoed in Ford's lyrics at the time. Ford studied the history of occultism and magick for some time before joining various left hand path orders from 1993 to 1995.Recording with Black Funeral and Darkness Enshroud, a ritualistic-darkwave band, Ford relocated for the first time to Houston, Texas, having just recorded and released his first industrial record, Valefor - Death Magick on Cold Meat Industries "Death Factory Records" in 1996.Michael Ford was granted the Order of Nine Angles command by Christos Beest in 1996, from which Ford operated until 1998 in Indianapolis. Ford left the active ONA due to what he has described as its Neo-Fascist stance and political ideals, which in his view are not an inherent part of Magick or Satanism.Michael spent several years developing his Magickal practice between 1998 and 2000, when moving to Houston, Texas in October 1999 and editing his Book of the Witch Moon, where he had previously corresponded with Kenneth Grant. Ford continued working on music and recorded several ritual-music albums in the late 1990s, under the band name Psychonaut. Michael's interest in the works of Austin Osman Spare, Kenneth Grant and the mythology of the Adversary throughout the history of humanity were his primary interest during that time.In 2001 Ford met Dana Dark, a gothic model and vocalist from Houston, and two others to begin recording ritual workings and the practice of the specific "luciferian" magick. The band recorded several albums from that point on, performing several live rituals. The group practiced magick as a Coven during this time period.In 2003 Ford began publishing chapbooks and distributing them at low cost throughout the Satanic and Left Hand Path underground, which was designed as a type of "hit and run" guerrilla tactic. Ford had written in numerous published interviews that his goal was to upset and redefine the often-stagnant occult genre with an "Adversarial" approach. 2004 brought Michael's first contribution to a soundtrack, during his collaboration with Hexentanz, a ritual-medieval music project, with The Soil Bleeds Black and Psychonaut 75.Ford published Luciferian Witchcraft in 2005, which quickly reached LULU.com's top 100, where it remained through 2008. Soon after Ford published numerous other left hand path and satanic books, redefining and presenting a new approach to so-called Dark paths of Magick and religion.Ford is also the founder of The Order of the Phosphorus and The Black Order of the Dragon and a co-founder of The Church of Adversarial Light, a Luciferian Church. Ford has been an initiate and developer of the Luciferian Path for over ten years and also takes a significant interest in ancient Zoroastrian mysteries and Yatukih Sorcery. Ford is the co-owner of Succubus Productions and The Luciferian Apotheca.He has done soundtracks for the movies Cadaver Bay and Hell Bound Book of the Dead released in 2004.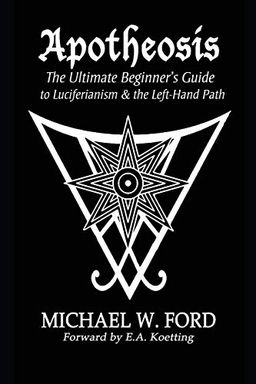 Apotheosis
The Ultimate Beginner's Guide to Luciferianism & the Left-Hand Path
Michael W Ford
-
2019-06-05
Discover the path of Luciferianism and magick with Apotheosis, the definitive primer by Michael W. Ford. Packed with essential knowledge and concise philosophies, this book is a must-read for beginners or the curious. Learn about the 11 Points of Power, 4 Pillars of Luciferianism, and key symbols of the practice. Unleash the power of the adversary through sorcerous words of power and summon your daemon for ascent on the left-hand path. With insights on deific masks and initiations of Luciferian magick, Apotheosis offers a comprehensive guide to this unique and fascinating tradition.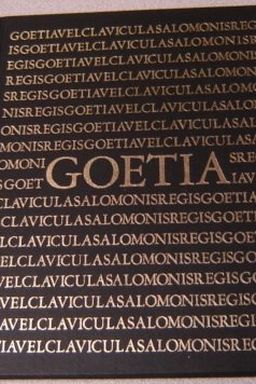 The Goetia
Aleister Crowley
-
1995-12-01

(first published in 1650)
This edition is based on the 1904 Crowley edition, with additional materials from the Celephais press version....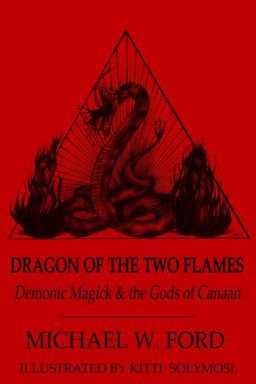 Discover the foundations of modern Luciferianism in this highly anticipated Left Hand Path/Occult book. "Dragon of the Two Flames" explores the origins and meanings of ancient deities and demons, including Baal-Zebub "Lord of Flies" and the Seven-Headed-Dragon Leviathan. With detailed research and authentic temple layouts, this grimoire offers a gateway to the gods of old and encourages balanced and authentic self-initiation through sorcery, necromancy, and divination. Uncover the forgotten history of Canaan, Syria, and other ancient cultures, and explore the true potential of the mind-body-spirit temple.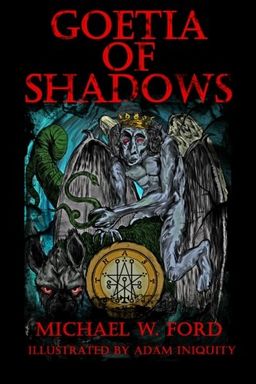 Unlock the mysteries of Goetic sorcery with GOETIA OF SHADOWS, a grimoire for modern practitioners seeking to evoke the 72 Demonic Spirits. This edition merges medieval sorcery techniques with a modern Luciferian perspective, producing measurable results in our world. Stunning color art of Lucifer and Amaimon, along with Beelzebub, adorn the Lemegethon for the first time. Discover new ways of working with sorcery from a powerful and mystical perspective.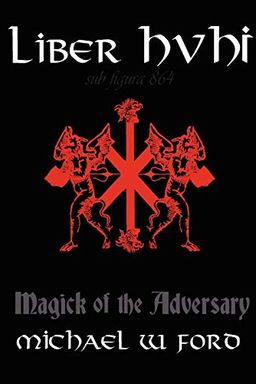 Liber HVHI
Magick of the Adversary
Michael Ford
-
2005-11-22
Explore the Infernal Qlippoth, a fascinating alternative magical system, with Liber HVHI. This grimoire offers an extensive and grounded approach to working with the Qlippothic Tree of Da'ath and tunnels, containing 22 spheres and the secrets to filling and draining them. The book's second half delves into the forbidden path of Predatory Spiritualism, offering insight into ancient Persian sorcery and demonology of the Avestan texts. Discover the Luciferian Rites of the Supper of Cain and how they relate to the symbolic and ritualistic devouring process.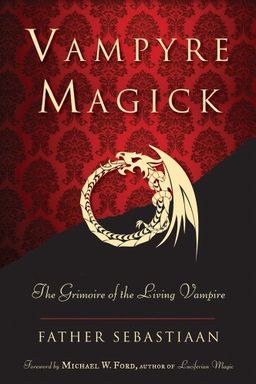 Vampyre Magick
The Grimoire of the Living Vampire
Father Sebastiaan
-
2012-03-15
Vampyre Magick delves into the hidden rituals and spells of the Living Vampires. Father Sebastiaan's companion volume to Vampyre Sanguinomicon is perfect for initiates of the Stigoii Vii and scholars of Western Mystery Traditions. Learn about the cultural fascination with vampires and how it still resonates in pop culture today.
Discover the world of Vampyric Magick with AKHKHARU, a complete grimoire filled with foundational techniques, ancient sorcery, and powerful devotionals. Explore the Daemonic Feminine and learn the rituals of the Gates of the Qlippoth. This book is a must-read for anyone interested in left-hand path magick and Luciferianism.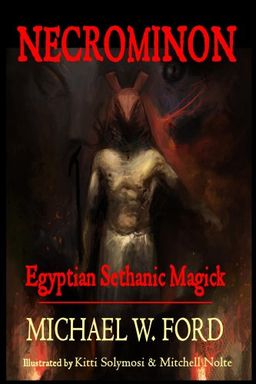 Unleash the power of ancient Egyptian religion and magick with NECROMINON. This book explores the Left Hand Path and Luciferianism, offering insightful and powerful rituals designed to control and shape your path towards self-deification. Author Michael W. Ford draws from obscure texts and extensive studies of ancient symbolism to present a modern evolution in magick. Enter the Gates of the Underworld and seize your potential with the NECROMINON - Egyptian Sethanic Magick.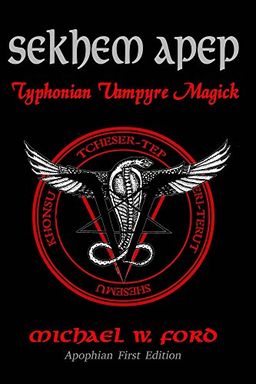 Sekhem Apep is a controversial and daring book on the darker traditions of Typhonian and Vampyric Magick. It explores the theory and practice of vampyrism and the dark current of Typhonian Thelema from a Luciferian perspective. Containing the original manifesto of the Black Order of the Dragon, techniques and Sigils of the Vampyre Cultus, and ceremonial rites of the Vampyre, this book is a gateway to the darker path of predatory spirituality. With discussions from author Stephen Sennitt and previously secret vampyric workings, this book is not for the faint-hearted. Illustrated with haunting art, Sekhem Apep will shatter the boundaries of forbidden magick.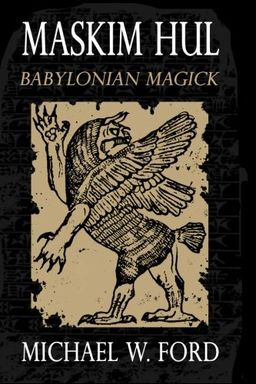 Explore ancient Babylonian magick and spirituality with Maskim Hul, a grimoire developed from authentic clay tablets and Temple-Cult records. Discover the Mesopotamian gods, demons, and evil spirits, along with their Cuneiform sigils and sorcery documentation. Dive deep into the theological foundations of ancient Mesopotamia and Babylonian cosmic structure, including the Enuma Elish. Learn about Tiamat, Kingu, and the 11 Chaos-Monsters, and how they influenced the pantheon of Marduk, Ea, and other gods. Maskim Hul defines the modern magical practice of Tiamat-centered sorcery and necromancy, and the theology of the spiritual rebellion known as Luciferianism.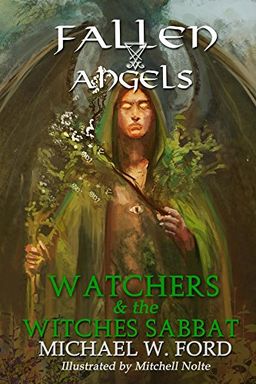 Book of the Witch Moon by Michael W. Ford
Sebitti by Michael W Ford
Grand Grimoire of Infernal Pacts by Michael W. Ford
Adversarial Light by Michael William Ford
The Demons of Solomon by Michael W. Ford
Luciferian Witchcraft by Michael Ford
The First Book of Luciferian Tarot by Michael W. Ford
Magick of the Ancient Gods by Michael Ford
Sabiduria de Eosforo by Michael W Ford
Beginning Luciferian Magick by Michael W. Ford
Satanic Magick - Paradigm of Therion by Michael W. Ford
NATURAL SATANIC WITCHCRAFT - Traditional, Spiritual, Orthodox by
Gates of Dozak by Michael Ford
Dragon of the Two Flames by Michael W Ford
Abaddon by E.A. Koetting, Michael W. Ford, Edgar Kerval, Bill Duvendack, Orlee Stewart, V.K. Jehannum, Enoch B. Petrucelly
Ahrimanic Yoga by Michael W. Ford
The Book Of Smokeless Fire II; Into The Crucible by S. Ben Qayin
Initiation (Anthology of Sorcery Book 1) by E.A. Koetting, Asenath Mason, Lon DuQuette, Robert Bruce, S. Connolly, Michael Ford, Jason Miller, Phil Farber
Order of the Nine Angles by Michael W. Ford
Adamu - Luciferian Tantra and Sex Magick by Michael W. Ford
Shadows of Azathoth by Michael W Ford
Wisdom of Eosphoros by Michael W. Ford
The Bible of the Adversary by
Luciferian Goetia by Michael Ford
Anthology of Sorcery by E.A. Koetting, Asenath Mason, Lon DuQuette, S. Connolly, Michael Ford, Kurtis Joseph, Andrieh Vitimus, Jason Miller, Phil Farber, Timothy Donaghue