Milo Manara Books
Maurilio Manara – known professionally as Milo Manara – is an Italian comic book writer and artist, best known for his erotic approach to the medium.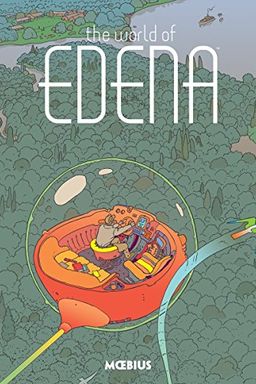 Moebius Library
The World of Edena
Moebius
-
2016-11-08

(first published in 2001)
"Explore the vastness of space with interstellar investigators Stel and Atan in this masterful and long out-of-print graphic novel from Moebius. The duo's search for a lost space station leads them to the mythical paradise planet Edena, changing their lives forever. The five-part Edena Cycle, including Gardens of Edena and The Goddess, are brought together in this deluxe hardcover edition with some of the captivating material now available in English for the first time. Discover the work of a comic book master and storyboard artist whose influence has been felt across numerous creative industries."
Discover a powerful and controversial female character who has redefined the role of women in erotica and literature. Follow Claudia's journey as she explores her deepest passions and desires in this special edition graphic novel from a master of eroticism. Don't miss out on this sultry and sophisticated tale that pushes boundaries and celebrates female empowerment.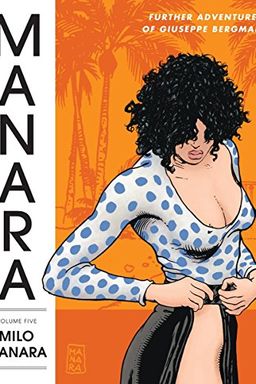 Embark on a wild ride with Giuseppe Bergman as he seeks adventure and excitement in Milo Manara's graphic novel. Follow Bergman's journey as he stars in a film with a missing director, looks after a woman with an urge to reenact classic paintings, and recreates Odysseus's epic voyage. Manara's stunning artwork and satirical voice create a humorous, seductive, and visually striking story.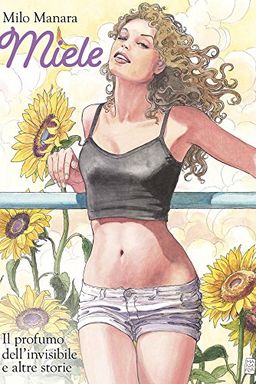 Experience the beautiful and sensually naïve world of Miele, the beloved erotic heroine created by master artist Milo Manara. This definitive edition includes the complete stories featuring Miele, including the two volumes of The Perfume of the Invisible and Candid Camera. Lose yourself in these captivating tales of love, lust, and adventure.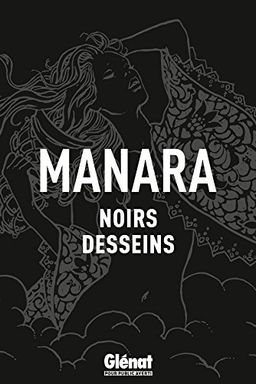 Dark Desires by Milo Manara is a collection of decadent stories that explore the complexities of sex, power, and manipulation in contemporary society. Manara's signature style of celebrating the female form takes center stage in this book, as he portrays the abuse of a sumptuous woman, two roommates who turn to webcam performances, and the dangers that ensue. With his masterful storytelling, Manara invites readers to revel in their guilty pleasures and indulge in his tantalizing world of eroticism.
"Indulge in the seductive world of an acclaimed master artist in this limited edition art book. Explore an array of imaginary red-light district divas captured with wit, finesse, and Milo Manara's unmistakable drawing style. Complete with a unique embossed print, this is a must-have collectible for any art lover."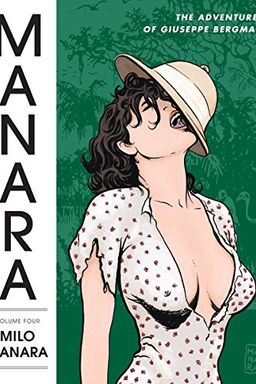 Embark on a wild journey of adventure and satire with the beloved character Giuseppe Bergman created by Milo Manara. Explore the eccentric world of bizarre televised adventures that Bergman gets thrown into, causing hilarity to ensue. Follow his escapades through India in this essential addition to Manara's Eisner Award-winning library.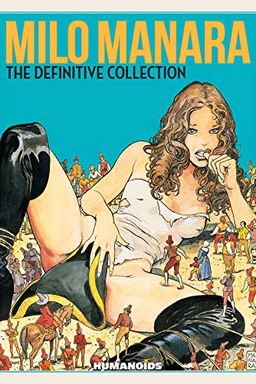 Immerse yourself in the mythical and erotic world of Milo Manara. The Definitive Collection is a must-read for fans of international superstar comic book writer and artist Milo Manara. This book is a compilation of his three most famous works, all known for their unique and captivating art style. Experience his legendary storytelling and discover why his work is so sought after. Indulge in this ultimate collection and journey into the fantastical universe of Milo Manara.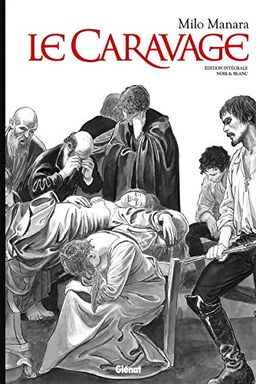 Discover the adventurous life of one of the greatest painters in history through Milo Manara's passionate and personal tribute. The two volumes of this masterpiece are now available in a new edition, including additional and exclusive content such as sketches, studies, and never-before-seen illustrations. Immerse yourself in the fascinating art of Caravaggio and celebrate the union of two art masters with this magnificent collector's item.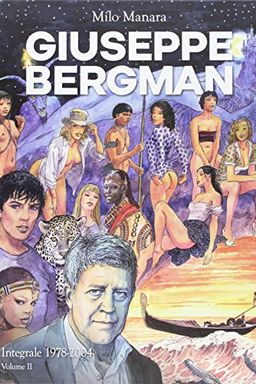 Giuseppe Bergman – Mitologiczne Przygody by Milo Manara
Courts Métrages (Drugstore) by Milo Manara
Butterscotch 1 part 3 of 3 by Milo Manara
Milo Manara Werkausgabe - Click! - Außer Kontrolle, Teil 2 by Milo Manara
Demain l'apocalypse (Hors collection) by Milo Manara
Manara Werkausgabe, Band 2 by Milo Manara, Hugo Pratt
Molly, Coniglia bianca e L'uomo delle nevi by Milo Manara; Hugo Pratt; Alfredo Castelli
Manara. Le opere vol. 13 by Milo Manara
Manara. Le opere vol. 14 by Milo Manara
Colección Milo Manara, Cofre 1 by
Colección Milo Manara, Cofre 2 by
Manara. Le opere vol. 15 by Milo Manara
Tutte le avventure di Giuseppe Bergman by
Le Caravage, Tome 2 by Milo Manara
Caravaggio. La tavolozza e la spada by
Le parfum de l'invisible by Milo Manara
The Manara Library, Vol. 6 by
Manara Tarot (Cards) by Milo Manara
Jour de colère by Milo Manara
The Manara Library, Vol. 2 by Hugo Pratt, Milo Manara
Trip to Tulum by Milo Manara, Federico Fellini, V. Mollica
The Manara Erotica Volume 2 by Milo Manara, Diana Schutz
Milo Manara's Odysseys Of Giuseppe Bergman by Milo Manara
The Manara Library, Vol. 1 by Manara Milo
Storie Brevi by Milo Manara
The Manara Erotica Volume 3 by Milo Manara, Diana Schutz
The Women of Manara by Milo Manara
The Manara Library, Vol. 3 by Milo Manara
Galerie - Gallery of Covers by Milo Manara
The Art of Spanking by Jean-Pierre Enard
Butterscotch by Milo Manara
An Author in Search of Six Characters by Milo Manara
L'Odyssée de Giuseppe Bergman by
The Paper Man by Milo Manara
Perchance to Dream by Milo Manara
HP e Giuseppe Bergman by Milo Manara
Milo Manara Werkausgabe - Die Reisen des G. Bergmann - das große Abenteuer by Milo Manara
Rêver, peut-être by Milo manara milo
Manara Erotica, Volume 1 by Milo Manara
Nuove storie brevi (1) by MANARA
L'arte di Milo Manara by Vincenzo Mollica
Creature di sogno. Créatures de rêve by
Viaje a Tulum by MANARA MILO
La Métamorphose de Lucius by Milo Manara
Viaje a Tulum by MANARA MILO
Manara's Kama Sutra by Milo Manara
To See the Stars by Milo Manara
The Ape by Milo Manara, Silverio Pisu
The Great Adventure by Milo Manara
Butterscotch 2 by Milo Manara
Las aventuras africanas de Giuseppe Bergman 4 de 4 by Milo Manara
Mein Museum by Milo Manara
Hidden Camera by Milo Manara
Cuentos fantásticos II by Milo Manara
Projection privée (Manara) by Milo Manara
Jolanda de Almaviva. La figlia del mare by
Verano Indio 1 de 3 by MANARA MILO
Verano Indio 3 de 3 by MANARA MILO
Pandora's Eyes by Vincenzo Cerami
Il profumo dell'invisibile 2 by Milo Manara
Las aventuras africanas de Giuseppe Bergman 2 de 4 by Milo Manara
Péntiti! Mozart 250° by Milo Manara, Rudolph Angermuller
El Perfume del invisible 2 de 2 (Colección Milo Manara, #3) by MANARA MILO
Encontro Fatal by Milo Manara
Gulliveriana 2 de 2 by MANARA MILO
Verano Indio 2 de 3 by MANARA MILO
H.P. y Giuseppe Bergman 2 de 2 (Colección Milo Manara, #13) by MANARA MILO
Las aventuras orientales de Giuseppe Bergman 1 de 2 by MANARA MILO
Kamasutra 1 de 2 by MANARA MILO
H.P. y Giuseppe Bergman 1 de 2 (Colección Milo Manara, #12) by MANARA MILO
Las aventuras orientales de Giuseppe Bergman 2 de 2 by MANARA MILO