Milo Manara Books
Maurilio Manara – known professionally as Milo Manara – is an Italian comic book writer and artist, best known for his erotic approach to the medium.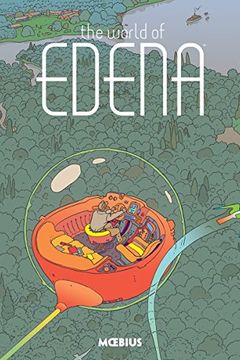 Moebius Library
The World of Edena
Moebius
-
2016-11-08

(first published in 2001)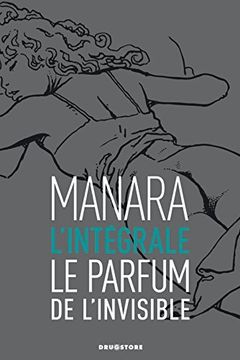 Que feriez-vous si vous avez le pouvoir d'être invisible ?Après avoir inventé une potion d'invisibilité, un homme, toujours vierge, découvre le sexe et ses raffinements grâce à une beauté faussement ingénue. Il en devient complètement obsédé… Puis, effrayé par sa découverte, il décide de la cacher. Jusqu'à ce qu'une jeune femme, attirée par les pos...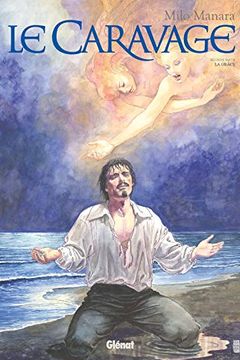 Blessé, fiévreux et en exil après son affrontement contre Ranuccio, le Caravage quitte Rome pour trouver refuge auprès d'une troupe de saltimbanques. Le peintre profite de sa convalescence pour se lier avec la belle et farouche Ipazia, qui lui servira d'inspiration future. Alors que leur caravane fait halte à Naples, le Caravage se rend compte qu'i...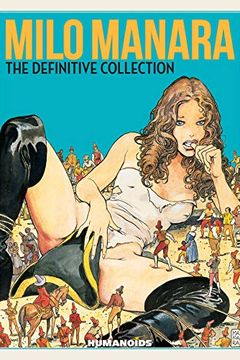 The ulitmate collection from international superstar comic book writer and artist Milo Manara. Famous for his mythical and erotic art style, this book collects three of his most famous and sought after works....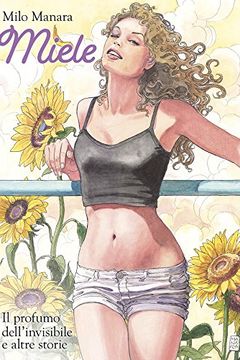 Bellissima, solare e sensualmente naïf: torna, in edizione definitiva, Miele, la più famosa e amata tra le eroine erotiche create dal maestro Milo Manara. Il volume raccoglie le storie che la vedono protagonista, ovvero i due tomi de Il Profumo dell'Invisibile e Candid Camera....
Sottomessa e audace, sofisticata ma sfrenata, Claudia è da sempre uno dei personaggi femminili più intensi e controversi del Maestro dell'eros. Attraverso la liberazione forzata delle sue passione più recondite e dei suoi desideri più inconfessabili, ha ridefinito in modo irreversibile il ruolo della donna nella letteratura erotica (e non solo). Ne...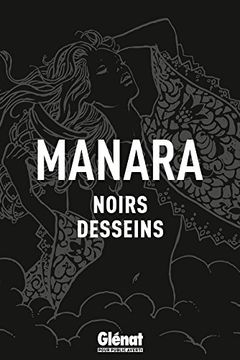 Vice et volupté Une femme somptueuse est abusée chaque jour par une brute, en paiement des intérêts de la dette contractée par son politicien de mari. Deux jeunes femmes colocataires s'exhibent devant des caméras vidéo pour gagner leur vie. Jusqu'à ce que la soeur de l'une d'elles, victime de son attraction pour un pervers, fasse entrer le danger d...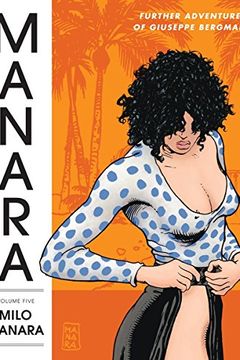 Milo Manara's uproarious character Giuseppe Bergman is back - and still looking for adventure in all the wrong places! In stories spanning from 1989 through 2004, Bergman attempts to hold himself together while starring in a film with a vanished director; looks after a young woman with an irresistible urge to reenact classic European paintings; and...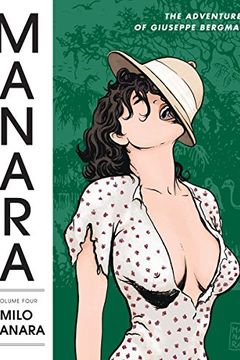 Giuseppe Bergman. 1978-2004 by Milo Manara
Butterscotch 1 part 3 of 3 by Milo Manara
Manara Werkausgabe, Band 2 by Milo Manara, Hugo Pratt
Le Caravage - Intégrale N&B Édition Collector (Le Caravage (Le Caravage - Intégrale N&B Édition Collector)) by Milo Manara
Giuseppe Bergman – Mitologiczne Przygody by Milo Manara
Milo Manara Werkausgabe - Click! - Außer Kontrolle, Teil 2 by Milo Manara
Colección Milo Manara, Cofre 2 by
Demain l'apocalypse (Hors collection) by Milo Manara
Rêver, peut-être by Milo manara milo
Manara. Le opere vol. 13 by Milo Manara
Manara. Le opere vol. 14 by Milo Manara
Colección Milo Manara, Cofre 1 by
Manara. Le opere vol. 15 by Milo Manara
Caravaggio. La tavolozza e la spada by
Manara Tarot (Cards) by Milo Manara
Tutte le avventure di Giuseppe Bergman by
Jour de colère by Milo Manara
Milo Manara's Odysseys Of Giuseppe Bergman by Milo Manara
Molly, Coniglia bianca e L'uomo delle nevi by Milo Manara; Hugo Pratt; Alfredo Castelli
Courts Métrages (Drugstore) by Milo Manara
The Manara Library, Vol. 6 by
The Manara Library, Vol. 2 by Hugo Pratt, Milo Manara
The Manara Erotica Volume 2 by Milo Manara, Diana Schutz
Trip to Tulum by Milo Manara, Federico Fellini, V. Mollica
Mein Museum by Milo Manara
The Manara Library, Vol. 1 by Manara Milo
The Manara Erotica Volume 3 by Milo Manara, Diana Schutz
The Manara Library, Vol. 3 by Milo Manara
The Women of Manara by Milo Manara
Storie Brevi by Milo Manara
Creature di sogno. Créatures de rêve by
HP e Giuseppe Bergman by Milo Manara
Galerie - Gallery of Covers by Milo Manara
Butterscotch by Milo Manara
An Author in Search of Six Characters by Milo Manara
L'Odyssée de Giuseppe Bergman by
The Art of Spanking by Jean-Pierre Enard
The Paper Man by Milo Manara
L'arte di Milo Manara by Vincenzo Mollica
Viaje a Tulum by MANARA MILO
Perchance to Dream by Milo Manara
Viaje a Tulum by MANARA MILO
Milo Manara Werkausgabe - Die Reisen des G. Bergmann - das große Abenteuer by Milo Manara
Nuove storie brevi (1) by MANARA
Manara Erotica, Volume 1 by Milo Manara
La Métamorphose de Lucius by Milo Manara
Manara's Kama Sutra by Milo Manara
The Ape by Milo Manara, Silverio Pisu
The Great Adventure by Milo Manara
Butterscotch 2 by Milo Manara
To See the Stars by Milo Manara
Hidden Camera by Milo Manara
Cuentos fantásticos II by Milo Manara
Las aventuras africanas de Giuseppe Bergman 4 de 4 by Milo Manara
Projection privée (Manara) by Milo Manara
Jolanda de Almaviva. La figlia del mare by
Verano Indio 3 de 3 by MANARA MILO
Péntiti! Mozart 250° by Milo Manara, Rudolph Angermuller
Il profumo dell'invisibile 2 by Milo Manara
Encontro Fatal by Milo Manara
Pandora's Eyes by Vincenzo Cerami
Las aventuras africanas de Giuseppe Bergman 2 de 4 by Milo Manara
Verano Indio 1 de 3 by MANARA MILO
Verano Indio 2 de 3 by MANARA MILO
El Perfume del invisible 2 de 2 (Colección Milo Manara, #3) by MANARA MILO
Las aventuras orientales de Giuseppe Bergman 1 de 2 by MANARA MILO
Kamasutra 1 de 2 by MANARA MILO
Las aventuras orientales de Giuseppe Bergman 2 de 2 by MANARA MILO
Gulliveriana 2 de 2 by MANARA MILO
H.P. y Giuseppe Bergman 2 de 2 (Colección Milo Manara, #13) by MANARA MILO
H.P. y Giuseppe Bergman 1 de 2 (Colección Milo Manara, #12) by MANARA MILO