Mimi Jean Pamfiloff Books
Because Mimi wants to focus on writing and her freakin' awesome fans, she does NOT monitor this site. PLEASE GO TO her Facebook FAN PAGE: https://www.facebook.com/groups/MimiJ...or her website: www.mimijean.net, and sign up for her newsletter if you want the latest FREEBIES and news!****S.F. Native, MIMI JEAN PAMFILOFF is a USA Today and New York Times bestselling romance author. Although she obtained her MBA and worked for more than 15yrs in the corporate world, she believes that it's never too late to come out of the romance closet and follow your dreams. Mimi lives with her hubby, two pirates-in-training (their boys), and the rat terrier duo, Snowflake and Mini Me, in Arizona. She hopes to make you laugh when you need it most and continues to pray daily that leather pants will make a big comeback for men.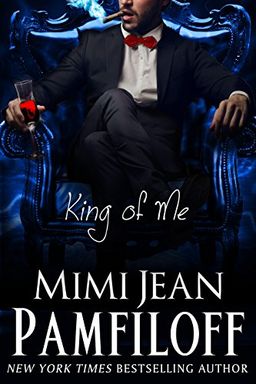 A thrilling tale of love, trust, and betrayal. Mia is asked to love the one man she can't trust - a ruthless billionaire known as King. But when he demands something horrifying, Mia must face the impossible truth about their lives. Will the truth bring salvation or break her?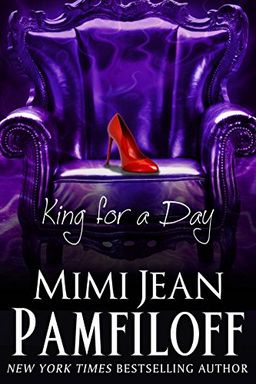 "King for a Day" by Mimi Jean Pamfiloff is a dark fantasy novel about Mia Turner, whose life becomes intertwined with a mysterious billionaire who may be the devil himself. When he disappears, Mia must conceal his absence and navigate his dangerous social circle to stay alive. But what she discovers will leave her more terrified and conflicted than she ever imagined.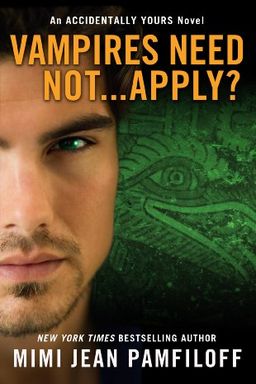 Discover a world of paranormal romance in the fourth book of the bestselling Accidentally Yours series. Physics, ancient Mayan artifacts, and deadly deities collide as Dr. Antonio Acero sets out to unearth the secrets of an ancient tablet, only to come face to face with Ixtab - the deadliest deity of them all. Will Fate have mercy on Antonio or will his discovery lead him to his demise?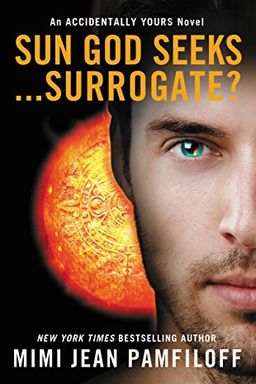 A waitress is offered a million dollars to have a baby with a strange woman's brother, but refuses until she meets him: a gorgeous, impressively built and literaly red-hot immortal Sun God. But procreating with humans is forbidden, and Nick's enemies are dangerous. With humor and passion, Mimi Jean Pamfiloff's Accidentally Yours series continues with Sun God Seeks...Surrogate?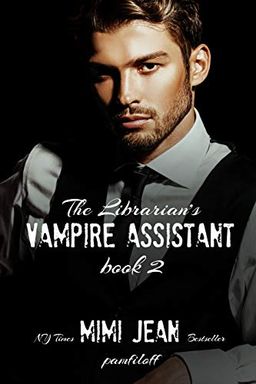 An ancient vampire falls for the quirkiest librarian he's ever met and becomes her assistant to learn why. But when the Council orders him to turn her or kill her, he must decide whether to resume his old, lethal ways or protect his favorite human at all costs. This humorous mystery by Mimi Jean Pamfiloff is a standalone sequel that will keep you riveted until the very end.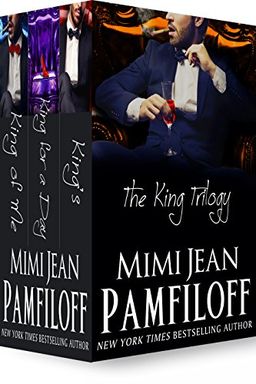 This thrilling fiction trilogy follows Mia Turner as she teams up with a mysterious man known as King to find her missing brother, only to discover the dark and dangerous world he inhabits. As Mia becomes more entrenched in King's world, she must confront difficult choices and terrifying truths about herself and those around her. With plenty of twists and turns, this series will keep you on the edge of your seat until the very end.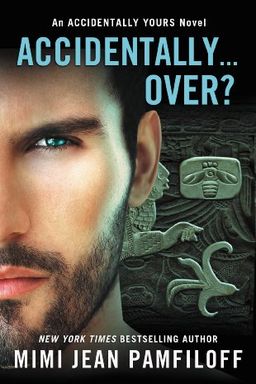 A quirky romantic fantasy about Máax, the invisible God of Truth, on a mission to save Ashli Rosewood from a doomsday prophecy. With the help of an ancient Mayan tablet, Máax travels back in time to set things right, but there's a catch: every time he gets too close to Ashli, she dies. Is she the key to stopping the apocalypse and Máax's lifelong solitary existence? A fun read with plenty of mishaps and divine interventions.
A dark and intriguing tale of Mack, a man haunted by his past and destined to betray again. Seeking redemption, Mack searches for someone who can end his life for good. Enter Teddi, who sees the good in Mack and wants to save him. Can she heal his tortured soul before it's too late? This story is full of twists and turns that will keep you on the edge of your seat until the very end.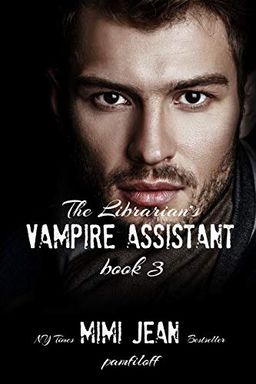 A deadly vampire falls in love with his human boss and becomes the de facto king of his kind. However, a civil war is brewing and he must protect her by making her his queen without her knowing. This stand-alone book is filled with sexual frustration and hilarious mysteries that will keep you hooked until the very end!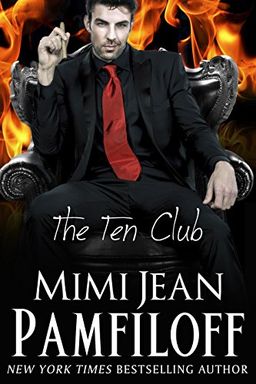 In the finale of the King Series, a newly resurrected billionaire King wants to make Mia his queen. But Mia, who made sacrifices to save him, is left alone with a broken heart and a baby when King trades his life for his brother's. When he returns without any memory of her, can she bring him back to his former self or will she have to let him go?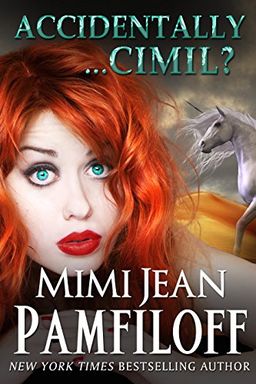 The Librarian's Vampire Assistant, Book 4 by Mimi Jean Pamfiloff
Accidentally...Evil? by Mimi Jean Pamfiloff
The Librarian's Vampire Assistant, Book 5 by Mimi Jean Pamfiloff
God of Wine by Mimi Jean Pamfiloff
Vampire Man by Mimi Jean Pamfiloff
Pawn by Mimi Jean Pamfiloff
Check by Mimi Jean Pamfiloff
Tommaso by Mimi Jean Pamfiloff
Brutus by Mimi Jean Pamfiloff
Goddess of Forgetfulness by Mimi Jean Pamfiloff
Colel by Mimi Jean Pamfiloff
Wish by Mimi Jean Pamfiloff
Mr. Rook by Mimi Jean Pamfiloff
Fanged Love by Mimi Jean Pamfiloff, Kylie Gilmore
Skinny Pants by Mimi Jean Pamfiloff
The Boyfriend Collector Two by Mimi Jean Pamfiloff
God of Temptation (Immortal Matchmakers, Inc., #7) by Mimi Jean Pamfiloff
Wine Hard, Baby by Mimi Jean Pamfiloff
My Pen is Huge by Mimi Jean Pamfiloff
The Librarian's Vampire Assistant Box Set by Mimi Jean Pamfiloff
Merciless by Mimi Jean Pamfiloff
The Immortal Matchmakers Boxed Set by Mimi Jean Pamfiloff
The Boyfriend Collector by Mimi Jean Pamfiloff
Battle of the Bulge by Mimi Jean Pamfiloff
Tailored for Trouble by Mimi Jean Pamfiloff
The Mermen Trilogy Boxed Set by Mimi Jean Pamfiloff
Boxed Set by Mimi Jean Pamfiloff
The OHELLNO Series Box Set by Mimi Jean Pamfiloff
Dark Seduction Box Set by Kendra Leigh Castle, Larissa Ione, Katie MacAlister, Mimi Jean Pamfiloff
Oh, Henry by Mimi Jean Pamfiloff
Digging a Hole by Mimi Jean Pamfiloff
Immortal Matchmakers, Inc. by Mimi Jean Pamfiloff
Accidentally Married to...a Vampire? by Mimi Jean Pamfiloff
Happy Pants Cafe by Mimi Jean Pamfiloff
Fugly by Mimi Jean Pamfiloff
King's by Mimi Jean Pamfiloff
The Librarian's Vampire Assistant by Mimi Jean Pamfiloff
Fate Book by Mimi Jean Pamfiloff
Accidentally In Love With...A God? by Mimi Jean Pamfiloff
Smart Tass by Mimi Jean Pamfiloff
Mermen by Mimi Jean Pamfiloff