Mimi Jean Pamfiloff Books
Because Mimi wants to focus on writing and her freakin' awesome fans, she does NOT monitor this site. PLEASE GO TO her Facebook FAN PAGE: https://www.facebook.com/groups/MimiJ...or her website: www.mimijean.net, and sign up for her newsletter if you want the latest FREEBIES and news!****S.F. Native, MIMI JEAN PAMFILOFF is a USA Today and New York Times bestselling romance author. Although she obtained her MBA and worked for more than 15yrs in the corporate world, she believes that it's never too late to come out of the romance closet and follow your dreams. Mimi lives with her hubby, two pirates-in-training (their boys), and the rat terrier duo, Snowflake and Mini Me, in Arizona. She hopes to make you laugh when you need it most and continues to pray daily that leather pants will make a big comeback for men.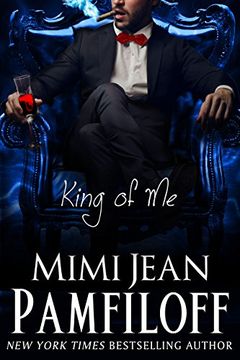 "You're asking me to love you?" asked Mia.He slowly scratched his thick black stubble. "I suppose I am." What if you were asked to love the one man on earth you couldn't trust, you feared, who betrayed you at every turn? Could you do it to save the people you hold dear?Mia Turner is ready to give it all—her body, her heart, her soul—to the mysterio...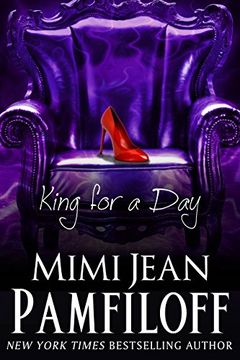 A NEW, DARK FANTASY FROM NEW YORK TIMES BESTSELLER, MIMI JEAN PAMFILOFF King isn't who she thought. She wasn't even close... When Mia Turner's life becomes tethered to a mysterious billionaire, who she swears is the devil himself, she knows she must break free. It doesn't matter if everything about him—those sinful lips, those pale gray eyes, that ...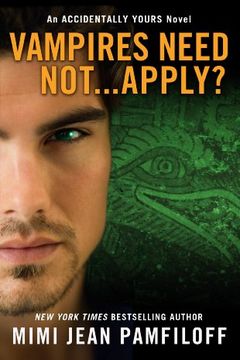 This is book 4 in the New York Times and USA Today bestselling Accidentally Yours paranormal romance series. Meet Dr. Antonio Acero. Heir to Spain's wealthiest family, world-renowned physicist, and dedicated bachelor. While on vacation in southern Mexico, Antonio discovers an ancient Mayan tablet. Local legends say it contains magical properties, p...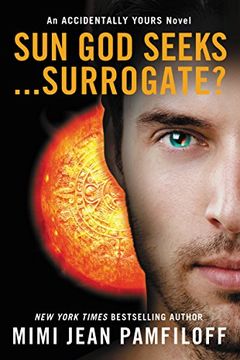 A Deal from HeavenLiving in New York City, Penelope Trudeau has seen a lot of weird stuff-but nothing like the insane redhead who accosts her with a wild proposition. Penelope will get a million dollars if she has a baby with the strange woman's brother. With her mother dying from a mysterious disease, Penelope can use the money. Yet the terrified ...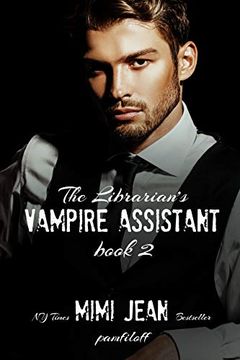 From New York Times Bestseller Mimi Jean Pamfiloff comes a humorous, standalone mystery, The Librarian's Vampire Assistant, Book 2. (Yep! It's a standalone. The boring title is just to mess with you!) HOW MUCH LONGER CAN HE KEEP HIS SECRET AND HIS FAVORITE HUMAN SAFE? Michael Vanderhorst has always been a lone wolf. Or lone vampire? Whatever. Point...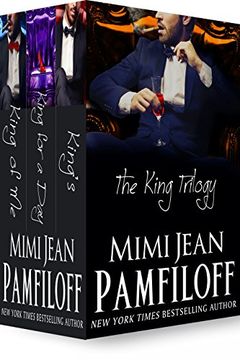 KING'S (Book 1): "I am the man who can find anything or anyone. For a price. And my price is you." When Mia Turner's brother goes missing in Mexico, while on an archaeological dig, she believes that life couldn't get much worse. But when she's blocked at every turn from finding answers, by both local and U.S. authorities, she must turn to a man she...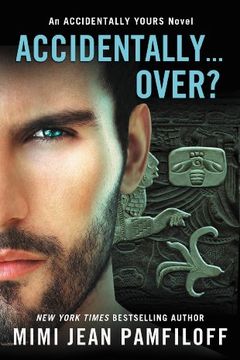 When it comes to Máax, the God of Truth who refuses to follow the rules, there's more to him than meets the eye. Literally. Because Maáx is invisible! Which is probably why, after seventy-thousand years, he's still unable to find a mate.Ashli Rosewood was never meant to die. In fact, her death might be the very reason the gods are now faced with st...
"THEY THINK KING IS EVIL, BUT HE'S GOT NOTHING ON ME." -MackMY NAME IS MACK. And if I play my cards right, I will soon be dead. Permanently. Not even my powerful twin brother will be able to resurrect me. A good thing. Because a man like me has no business living. Not when I have killed. Not when I have betrayed everyone I have ever cared for. Not ...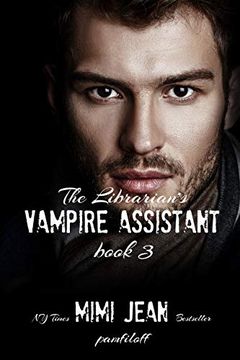 From New York Times Bestseller Mimi Jean Pamfiloff comes an uncomfortably hilarious Mystery with a heaping help of sexual frustration, THE LIBRARIAN'S VAMPIRE ASSISTANT, Book Three. (Yep! It's a STAND-ALONE. But why not read them all because...fun!)FALLING IN LOVE WITH YOUR BOSS JUST CAN'T GET MORE AWKWARD...Michael Vanderhorst is not your usual va...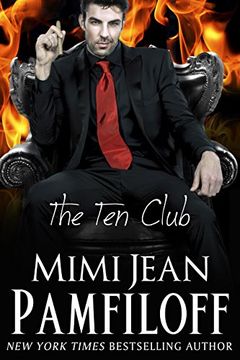 From New York Times Bestseller Mimi Jean Pamfiloff…Book #5 and the FINALE of the King SeriesHE WANTS TO OWN HER. King doesn't recall dying and he definitely doesn't recall this feisty woman Mia who claims to be his wife. But he's happy to make her his if she'll be obedient and loyal. After all, a king needs a queen, and now that he's back from the ...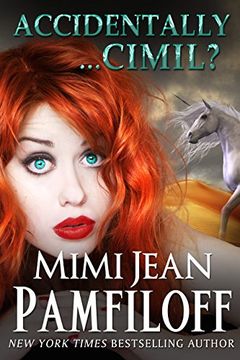 The Librarian's Vampire Assistant, Book 4 by Mimi Jean Pamfiloff
Accidentally...Evil? by Mimi Jean Pamfiloff
The Librarian's Vampire Assistant, Book 5 by Mimi Jean Pamfiloff
God of Wine by Mimi Jean Pamfiloff
Pawn by Mimi Jean Pamfiloff
Vampire Man by Mimi Jean Pamfiloff
Check by Mimi Jean Pamfiloff
Tommaso by Mimi Jean Pamfiloff
Brutus by Mimi Jean Pamfiloff
Goddess of Forgetfulness by Mimi Jean Pamfiloff
Colel by Mimi Jean Pamfiloff
Wish by Mimi Jean Pamfiloff
Mr. Rook by Mimi Jean Pamfiloff
Fanged Love by Mimi Jean Pamfiloff, Kylie Gilmore
Skinny Pants by Mimi Jean Pamfiloff
The Boyfriend Collector Two by Mimi Jean Pamfiloff
Wine Hard, Baby by Mimi Jean Pamfiloff
My Pen is Huge by Mimi Jean Pamfiloff
Merciless by Mimi Jean Pamfiloff
The Librarian's Vampire Assistant Box Set by Mimi Jean Pamfiloff
God of Temptation (Immortal Matchmakers, Inc., #7) by Mimi Jean Pamfiloff
The Boyfriend Collector by Mimi Jean Pamfiloff
Battle of the Bulge by Mimi Jean Pamfiloff
The Immortal Matchmakers Boxed Set by Mimi Jean Pamfiloff
Tailored for Trouble by Mimi Jean Pamfiloff
The Mermen Trilogy Boxed Set by Mimi Jean Pamfiloff
Boxed Set by Mimi Jean Pamfiloff
Oh, Henry by Mimi Jean Pamfiloff
Digging a Hole by Mimi Jean Pamfiloff
Immortal Matchmakers, Inc. by Mimi Jean Pamfiloff
Dark Seduction Box Set by Kendra Leigh Castle, Larissa Ione, Katie MacAlister, Mimi Jean Pamfiloff
Accidentally Married to...a Vampire? by Mimi Jean Pamfiloff
Happy Pants Cafe by Mimi Jean Pamfiloff
Fugly by Mimi Jean Pamfiloff
King's by Mimi Jean Pamfiloff
The Librarian's Vampire Assistant by Mimi Jean Pamfiloff
Fate Book by Mimi Jean Pamfiloff
Accidentally In Love With...A God? by Mimi Jean Pamfiloff
Smart Tass by Mimi Jean Pamfiloff
Mermen by Mimi Jean Pamfiloff
The OHELLNO Series Box Set by Mimi Jean Pamfiloff