Mina Thorne Books
I love bad boys, the girls who tame them and the happiest of endings.But I also love revenge on those boys who deserve it, so not everybody will get that happy ending.Remember to sign up for my newsletter so you always keep caught up on the next thrilling story!http://bit.ly/2EAp63A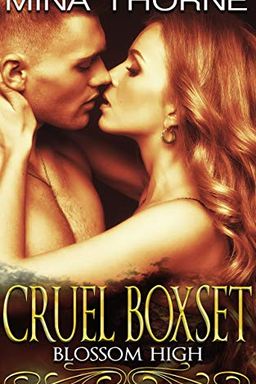 A thrilling boxset from the Blossom High series, featuring both Cruel Boys and Cruel Girls. Follow the story of a new girl at Blossom High, fighting to survive senior year and escape unnoticed. But the school elites have a different plan, led by the ruthless Sugar Royale who makes her the new target. In order to get even, the new girl hits back twice as hard and finds herself falling in love with the cruelest boy of all. Get ready for a tale of survival, revenge, and unexpected romance.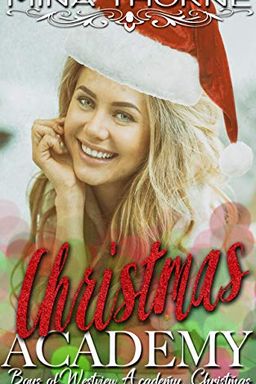 Welcome to Christmas Academy, a novella in the Boys of Westview series. Follow Stephanie and her three college-aged boys as they celebrate their first official Christmas together. Despite the challenges they face adjusting to their new lives, they decide to make the most of the holiday season with a bang. Get ready for a thrilling and delicious read as you dive into their festive lives. Don't forget to catch up on the first four books in the series before delving into this one.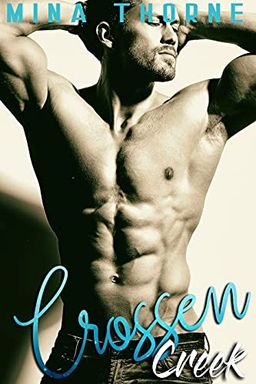 Love and secrets collide in this standalone novel by Mina Thorne. After tragedy strikes, a good girl finds herself drawn to the hottest guy in school, despite his bad reputation. Together, they must confront their pasts and navigate obstacles to keep their love alive. With angst, a broken hero, and steamy romance, this novel is a must-read for fans of the genre.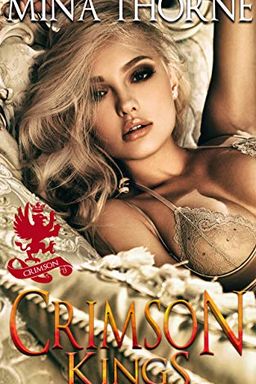 A new start at Crimson Academy leads to danger and forbidden romance for a teacher who falls for four sexy guys. But the consequences of their relationship could ruin everything. Can she resist the Crimson Kings? Or will love lure her in?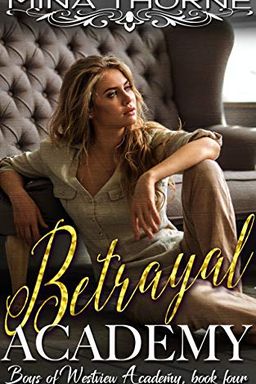 A high school rivalry turns into a game of betrayal that shakes Stephanie Montgomery's world to the core in the dramatic conclusion of this suspenseful series. Will she survive the ultimate betrayal and find her happy ending, or will she be broken once and for all?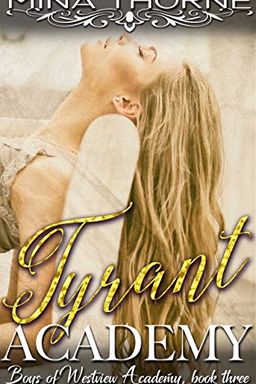 Tyrant Academy
The Boys of Westview Academy Book Three (Crawford Academy 3)
"Tyrant Academy" is the thrilling third installment in the "Bully Academy" series. Follow Stephanie Montgomery as she navigates the aftermath of being betrayed and broken by the students of Westview. Can she learn to trust again? This book is part of the Boys of Westview Academy series and promises non-stop action and suspense. Don't wait to read it!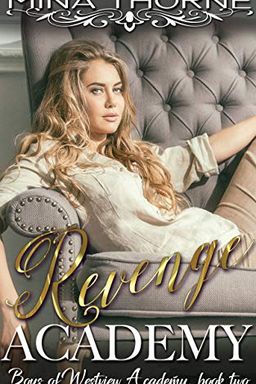 Revenge Academy is a thrilling tale of betrayal, humiliation, and redemption. Follow the main character as she seeks revenge on those who wronged her while navigating the complicated relationships in her life. This book is perfect for fans of YA drama and suspense. Don't miss out on the second installment in the Boys of Westview Academy series!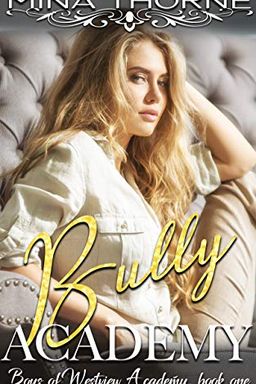 Bully Academy
The Boys of Westview Academy Book One (Crawford Academy 1)
This book follows a good girl who's been sent to a new school where only the toughest boys get the girl. With a stepbrother who hates her and mean girls trying to bring her down, she's determined to come out on top at the school they call Bully Academy. In this wild ride, she navigates revenge, hot boys, and crazy obstacles.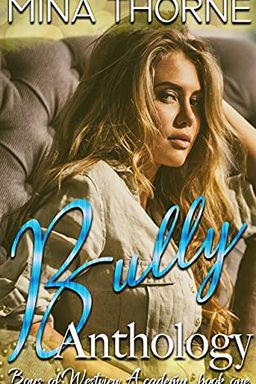 This mystery romance novel follows a protagonist who enrolls in an elite boarding school to uncover the truth about her twin brother's mysterious death. As she delves deeper, she finds herself drawn to the group of handsome and privileged boys who may have been involved in the murder. Will she solve the mystery or fall victim to their deadly charms? With a twist of mystery and plenty of steamy fun, this book is perfect for those who love a good bully academy reverse harem romance.
After a disastrous honeymoon, Julia Wild and pilot Evan Sinclair find themselves stranded on a remote island. Forced to work together, initial dislike turns to passion. But will their newfound lust turn to love and survive when they are rescued? This sizzling novella by a new author will leave you breathless.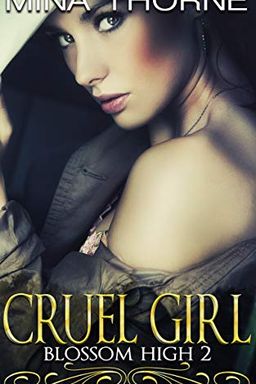 Cruel Boys by Mina Thorne
Hunter by Riley Kane, Mina Thorne