Mitch Horowitz Books
MITCH HOROWITZ is the editor-in-chief of Tarcher/Penguin and the author OCCULT AMERICA: THE SECRET HISTORY OF HOW MYSTICISM SHAPED OUR NATION (Bantam, Sept '09), which has been called "a fascinating book" by Ken Burns and "extraordinary" by Deepak Chopra. Visit him online at www.MitchHorowitz.com"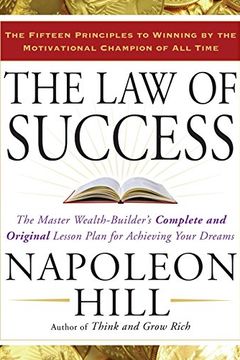 The Law of Success
The Master Wealth-Builder's Complete and Original Lesson Plan for Achieving Your Dreams
Napoleon Hill
-
2004-06-26

(first published in 1925)
Discover the ultimate guide to achieving success with Napoleon Hill's master volume, "The Law of Success." In this single-volume edition, Hill presents his complete formula for achievement in fifteen life-changing principles. Based on interviews with industry experts, diplomats, and thought leaders, Hill's mind-power method is organized into easy-to-follow lessons that will stimulate your mind and help you harness your full potential. Don't miss out on this must-read book for anyone looking to tap into the transformative power of success philosophy.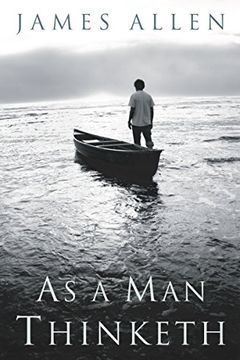 This inspirational classic by James Allen discusses the power of thought and how it affects one's life. It shows how every person holds the key to their own fate by working on their thoughts to transform their circumstances. Full of insightful wisdom, this literary essay is a must-read for anyone seeking personal growth and success.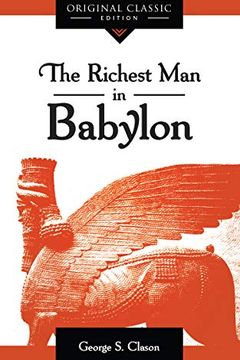 Discover the secrets to personal wealth and prosperity in this timeless classic. Through Babylonian parables, this book teaches the vital principles of financial planning and thrift, presented in simple and inspiring language. With over two million copies sold, it's a celebrated bestseller that will guide you towards a lifetime of financial security and happiness.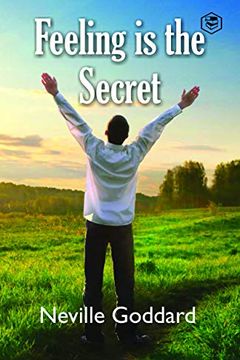 Discover the power of your thoughts with an easy and impactful read about the connection between our thoughts and reality. Feeling is the Secret explains how our thoughts shape our lives and how we can change them to reach our true potential in relationships, health, wealth, and purpose. A must-read for those seeking to transform their lives.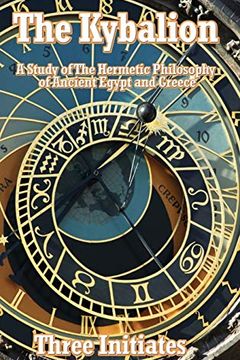 The Kybalion
A Study of The Hermetic Philosophy of Ancient Egypt and Greece
Three Initiates
-
1998-10-01

(first published in 1912)
Explore the ancient teachings of Hermetic philosophy with this culturally significant work. The original artifact has been faithfully reproduced by scholars to be part of our enduring knowledge base. Discover the powerful insights that have been preserved within its pages for generations to come.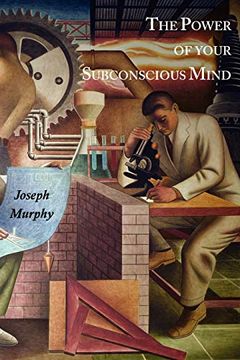 Unlock the secrets of your mind and harness the power of your subconscious with this unabridged edition. Discover how mental healings have been practiced in ancient and modern times, and learn practical techniques for achieving the results you desire. Explore how your subconscious mind can lead you to success and wealth, and even assist in resolving marital and interpersonal conflicts. With tips for forgiveness and overcoming fear, as well as staying youthful in spirit, this book will help you tap into the hidden potential of your mind.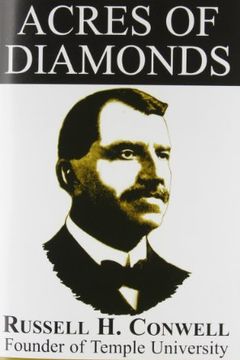 Discover the secrets behind Russell Conwell's success in this revolutionary book that contains his classic Acres of Diamonds message. Learn about his inspiring journey from penniless to millionaire and how he left a legacy still changing countless lives today. Conwell's famous message challenges readers to seek opportunities for true wealth right in their own backyard, without getting sidetracked by selfishness and greed. Transform your life with the same principles that made Conwell one of the most charitable millionaires of his time.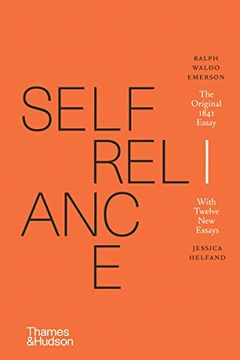 Self-Reliance
Ralph Waldo Emerson
-
2007-08-01

(first published in 1841)
Explore the power of individualism and personal responsibility in this timeless work by Ralph Waldo Emerson. Originally published in 1841 in the wake of a major financial crisis, "Self-Reliance" offers inspiration and reassurance during today's uncertain times. This beautifully designed edition includes essays by Jessica Helfand that elevate Emerson's wisdom and celebrate the value of living with an independent mind and spirit.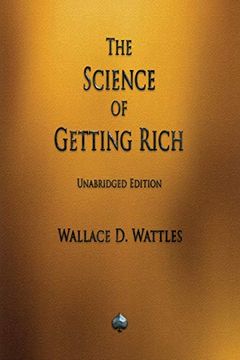 Discover the secret to success and a life of prosperity through this landmark guide to wealth creation. The Science of Getting Rich presents a definite science of wealth attraction, built on one commanding idea: "There is a thinking stuff from which all things are made…" In this slender volume, Wallace D. Wattles shows how to use this idea, overcome barriers to its application, work with direct methods that awaken it in your life, and uplift everyone around you with the power to get rich. This edition includes the classic essay "How to Get What You Want," a brilliant refresher of Wattles' laws of wealth creation.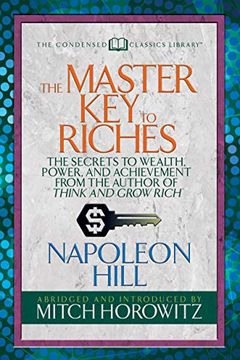 Learn how to unlock the miraculous energies of thought and achieve incredible heights of success with "The Master Key to Riches." In this powerful book, Napoleon Hill explores the essential elements of success, including applied faith, accurate thinking, going the extra mile, and more. This special condensed edition, introduced by New Thought scholar Mitch Horowitz, provides Hill's complete philosophy of success in a single sitting. Discover the prospering power of a positive mental attitude and avoid common pitfalls with this must-read classic.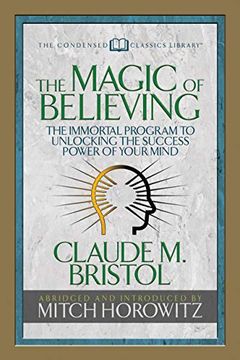 The Kybalion by Three Initiates
The Power of Kindness by Piero Ferrucci
Reality Unveiled by Ziad Masri
There Is a River by Thomas Sugrue
The Secret of the Ages Lib/E by Robert Collier
Your Faith is Your Fortune by Neville Goddard, Mitch Horowitz
Magic of Faith (Condensed Classics) by Joseph Murphy, Mitch Horowitz
The Mental Equivalent by Emmett Fox
The Secret of the Ages by Robert Collier
How to Attract Money (Original Classic Edition) by Joseph Murphy
The Art of War by Sun Tzu
The Miracle Club by Mitch Horowitz
Alcoholics Anonymous by Bill W.
The Miracle Habits by Mitch Horowitz
Secrets of Self-Mastery by Mitch Horowitz
The Science of Being Great by Wallace D. Wattles, Mitch Horowitz
The Seeker's Guide to The Secret Teachings of All Ages by Mitch Horowitz
The Miracle of a Definite Chief Aim by Mitch Horowitz
Magician of the Beautiful by Mitch Horowitz
The Ideal Realized by Mitch Horowitz
The Magic of Believing Action Plan (Master Class Series) by Mitch Horowitz
El club de los milagros (PSICOLOGÍA) by Mitch Horowitz
The Miracle Month by Mitch Horowitz
The Secret of Think and Grow Rich by Mitch Horowitz
The Million-Dollar Mind by Anthony Norvell, Mitch Horowitz
Cosmic Habit Force by Mitch Horowitz
The Mastery of Good Luck (Master Class Series) by Mitch Horowitz
Miracle (Master Class Series) by Dr. Joseph Murphy, James Allen, Florence Scovel Shinn, Mitch Horowitz
The Richest Man in Babylon Action Plan (Master Class Series) by Mitch Horowitz
The Power of Your Subconscious Mind and How to Use It (Master Class Series) by Mitch Horowitz
Awakened Mind by Mitch Horowitz
The Master Key to Power (Condensed Classics) by Mitch Horowitz
A Modern Approach to Think and Grow Rich by Mitch Horowitz
Think Your Way to Wealth Action Plan (Master Class Series) by Mitch Horowitz
Mind As Builder by Mitch Horowitz
The Science of Getting Rich Action Plan (Master Class Series) by Mitch Horowitz
The Wisdom of Joseph Murphy by Dr. Joseph Murphy, Mitch Horowitz
The Magic Ladder to Success (Condensed Classics) by Napoleon Hill, Mitch Horowitz
Harnessing the Miraculous Power of a Definite Chief Aim by Mitch Horowitz
The Power of Your Transcendental Mind (Condensed Classics) by Mitch Horowitz
Crystallizing Public Opinion by Edward Bernays
The Power of Sex Transmutation by Mitch Horowitz
Self Mastery Through Conscious Autosuggestion by Emile Cou
The Secrets of Success by Wallace D. Wattles
One Simple Idea by Mitch Horowitz
Wake Up and Live! by Dorothea Brande
The Prince by Niccolò Machiavelli
Thought Forms by Annie Besant, Charles Webster Leadbeater
Walden by Henry David Thoreau
The Power of the Master Mind by Mitch Horowitz
Depression and Metaphysics by Mitch Horowitz
O poder do MasterMind by Mitch Horowitz
A Message to Garcia by Elbert Hubbard
Occult America by Mitch Horowitz
Alcoholics Anonymous (Condensed Classics) by Mitch Horowitz
Jefferson Bible by Thomas Jefferson
The Book of Power by Mitch Horowitz
Bounce Back by Mitch Horowitz
Iron Heart by Mitch Horowitz
The Leadership Bible by Mitch Horowitz