Monica Mendez Leahy Books
Monica Mendez Leahy has been helping couples prepare for marriage for over twenty years, and has married over 100 couples as Deputy Commissioner of Civil Marriages for the County of Los Angeles. She hosts a popular series of couples' workshops in the Los Angeles area and provides private classes to engaged and newlywed couples around the world. Her advice on relationships is frequently sought after and hasbeen featured in the Ladies Home Journal and the Wall Street Journal and on Lifetime Television. She has served on panels along with notable authors such as John Gray, of Venus and Mars fame and Harville Hendrix. Couples can also seek her advice through www.1001questionstoask.com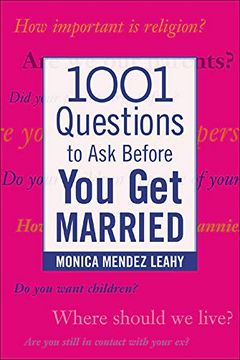 The relationship expert from the Ladies' Home Journal, the Wall Street Journal, and Lifetime Television shows how to prevent marriage problems before they startThere's nothing wrong with starter jobs and starter homes, but starter marriages? Relationship expert Monica Mendez Leahy is on a mission to help readers make their marriage last. Her 1,001 ...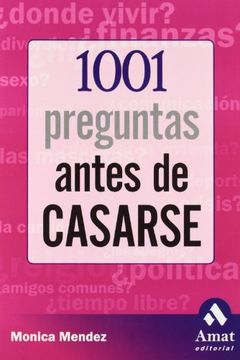 El amor es simple, pero el matrimonio cuesta trabajo. La experta en relaciones humanas Monica Mendez Leahy utiliza un metodo de analisis variado y ameno para tratar temas como la comunicacion, el compromiso, las decisiones conjuntas y otros muchos escollos que inevitablemente surgen en cualquier matrimonio. A traves de las preguntas que plantea Mon...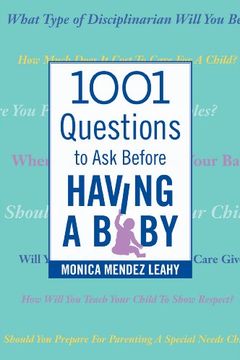 Raising a child is unpredictable, but it doesn't have to be a journey into the great unknown. Packed with fun and informative questions covering pregnancy through pre-school and beyond, 1001 Questions to Ask Before Having a Baby by best-selling author Monica Mendez Leahy, puts down the pacifier and tackles the concerns at the top of most parents' m...