Negi Haruba Books
HARUBA NegiName (in native language): 春場ねぎ.Associated Names:Харуба Нэги
Five high school problem children, all beautiful quintuplets, need a tutor to graduate, but they get a surprise when they find out that their tutor is actually a fellow classmate! Can this impoverished high school junior lead these quirky yet gorgeous girls to success? Follow their journey through love and youth in this exciting 13th installment of a beloved series.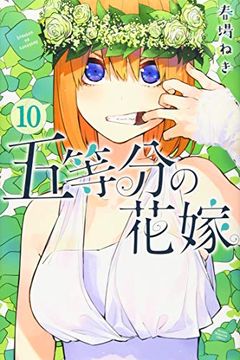 In "Gotoubun no Hanayome 10," high school student Uesugi receives a unique tutoring job - he has to tutor his classmates who happen to be quintuplets! All attractive but struggling students, Uesugi must guide them until they all graduate. With a national exam and a school trip, tensions rise and sparks fly in this exciting romance manga.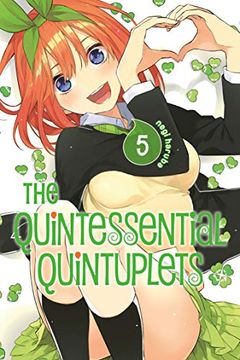 Private tutor Futaro Uesugi falls ill after a school trip but refuses to neglect his duty in getting the quintuplets to study. However, his attempts to get closer to the girls end up backfiring, causing tension between them. Just when things can't get any worse, Futaro's past comes back to haunt him in volume 5 of this dramatic series.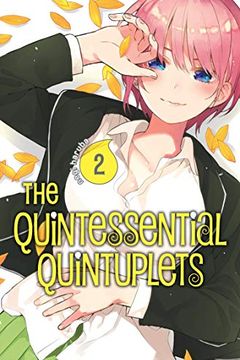 Experience the chaotic world of five sisters and their tutor in this hilarious and heartwarming volume. Join Futaro as he navigates study troubles and unexpected confrontations with Nino, while finding success with Miku's love for the Showa era. Will summer vacation spell disaster or will they finally sit down and study? Discover the next chapter in this popular series with The Quintessential Quintuplets, Vol. 2.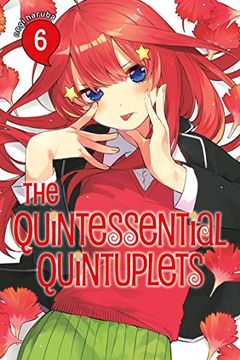 Vol. 6 of this series follows Futaro Uesugi as he navigates tutoring the Quints through their drama and distractions. Nino and Itsuki's fallout leads to a runaway situation, Yotsuba is busy with the track team, and a mysterious girl from Futaro's photo appears. Will they have time to study for exams? Find out in this jam-packed Volume.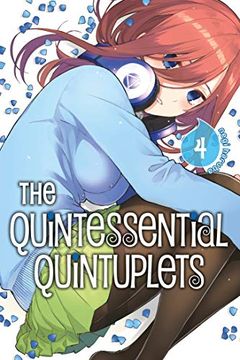 The fourth volume in this captivating series follows Futaro as he tries to get closer to all five of the quintuplets he is tutoring. With some treats in store for him, and a different approach to studying, he must navigate the girls' interest in him to determine if he will continue his short tutoring career. Will they accept him into their lives? Or will this be the end?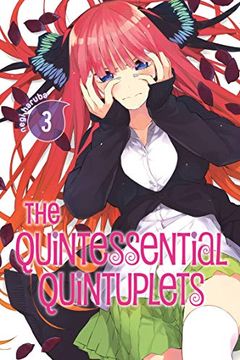 Join Futaro and the Quintuplets in their latest adventure in volume 3! With midterms looming, can Futaro get the Quints to study hard and succeed? The trust between them grows stronger after the fireworks festival, but will Futaro's future be jeopardized? Discover what the Quints' father thinks about their progress in this engaging and thrilling read.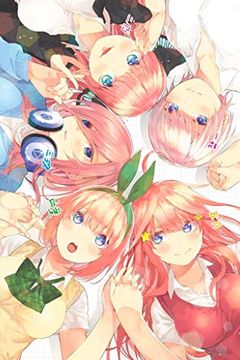 This manga follows Futaro Uesugi, a high school student who lands a tutoring job with a twist - his students are quintuplets who are failing school and hate to study. Despite their stunning looks, Futaro has his work cut out for him to help these vibrant sisters graduate. In this final volume, tensions build at their school festival as feelings are confessed and hearts broken. Join Futaro on his journey to guide these unique quintuplets to success.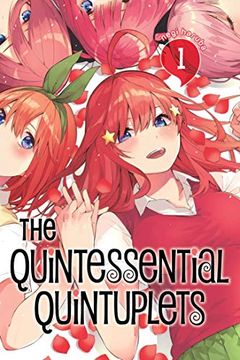 A poor high school student named Futaro Uesugi stumbles upon a high-paying private tutoring gig, but the catch is that his students are quintuplet girls who are on the verge of failing. The challenge is not just to teach them, but to gain their trust. Get ready for a quirky romantic comedy with five times the cute in this first volume of the series.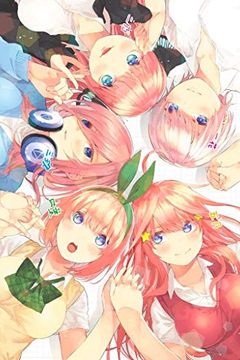 Get ready to meet five sisters with a serious aversion to studying, and their tutor - a high school boy with brains but little else. The Quintessential Quintuplets Season 1 Manga Box Set follows the journey of Futaro Uesugi as he tries to tutor the wealthy businessman's five daughters. But with the sisters more interested in goofing off than learning, Futaro faces a daunting challenge. Can he figure out a way to get them to buckle down and study? Or will he be stuck with five students who think he's nothing but a loser? Find out in this deluxe box set, which includes two exclusive double-sided posters and volumes 1-7 of the manga series.
煉獄のカルマ 5 [Rengoku no Karma 5] by
煉獄のカルマ 1 [Rengoku no Karma 1] by Negi Haruba
煉獄のカルマ 3 [Rengoku no Karma 3] by