Negi Haruba Books
HARUBA NegiName (in native language): 春場ねぎ.Associated Names:Харуба Нэги
貧乏な生活を送る高校2年生・上杉風太郎のもとに、好条件の家庭教師アルバイトの話が舞い込む。ところが教え子はなんと同級生!! しかも五つ子だった!! 全員美少女、だけど「落第寸前」「勉強嫌い」の問題児! 風太郎は、超個性的な彼女たちを「卒業」まで導けるか──!?「落第寸前」「勉強嫌い」の美少女五つ子を、アルバイト家庭教師として「卒業」まで導くことになった風太郎。高校生活最後のイベント「学園祭」が開幕。この3日間は、風太郎と五つ子たちの人生を大きく変える! 恋と青春が最高潮──!!...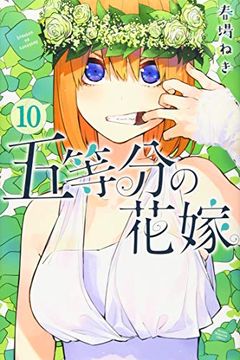 貧乏な生活を送る高校2年生・上杉風太郎のもとに、好条件の家庭教師アルバイトの話が舞い込む。ところが教え子はなんと同級生!! しかも五つ子だった!! 全員美少女、だけど「落第寸前」「勉強嫌い」の問題児! 風太郎は、超個性的な彼女たちを「卒業」まで導けるか──!?「落第寸前」「勉強嫌い」の美少女五つ子を、アルバイト家庭教師として「卒業」まで導くことになった風太郎。中野父から課された、「全国模試」で風太郎は全国10位以内&五つ子たち全員の赤点回避という試練を見事全員で突破。風太郎は再び五つ子たちの家庭教師として就任決定。そんな中、五つ子たちは風太郎との進展を図るべく大胆に動き始める! 恋の火花散る! 恋愛戦争加熱の「修学旅行」開戦──!!...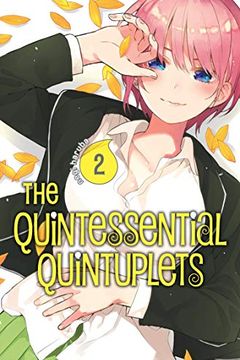 Futaro Uesugi has started his well-paying job as tutor to the five sisters, but trouble has already raised its ugly head! After finding out that Miku loves the Showa era, things have been going quite well with her studies, but Nino continues to catch him off-guard, taking everything two steps back. Can Futaro manage to get back on her good side? Wh...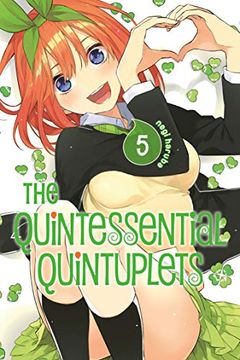 Futaro Uesugi the private tutor has come down sick after the school trip, but not even illness can keep him from trying to get the quints to study! As he tries to get closer to the five girls, he ends up driving a wedge between them instead. And just when he's about to hit rock bottom, Futaro's past catches up to him in a big way?! The drama contin...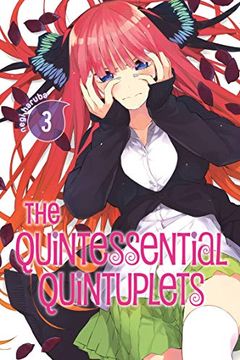 We're back again with Futaro and the Quintuplets in volume 3! Midterms are just around the corner! Can Futaro get the Quints to study enough for their tests?! The trust between them deepens after the fireworks festival, but Futaro's future is on the cutting block?! What does their father have to say about their progress…?...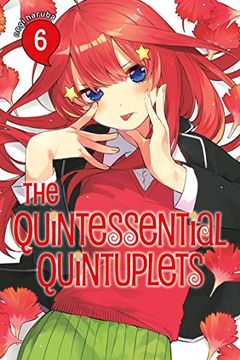 Futaro Uesugi is doing his best to tutor the Quints and keep them from failing, but just as things finally get going, Nino and Itsuki have a falling out and … run away?! And if that wasn't bad enough, Yotsuba's busy helping the track team instead of trying to keep her grades on track, and the girl from Futaro's photo shows up?! Will they ever have ...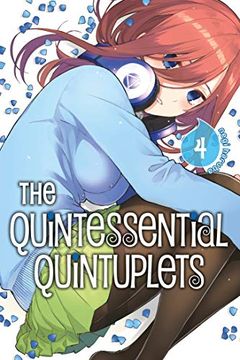 Futaro continues to lead the Quints to academic aptitude, but there are some treats in store for him as well! Having nearly missing his long-awaited school trip, Futaro tries to make the best of the situation and works on getting closer to all five girls. After getting a tip from one of the Quints, Futaro takes a different approach to getting the g...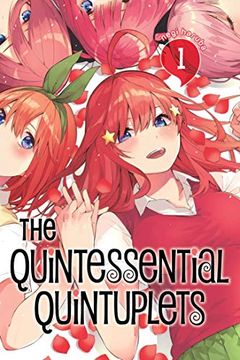 One day, a poor high school second-year named Futaro Uesugi comes across a private tutoring gig with good pay. But his pupils are his classmates!! And they're quintuplets!! They're all gorgeous girls, but they're troublemakers who hate to study and are on the verge of flunking out! And his first task is simply gaining the sisters' trust?! Every day...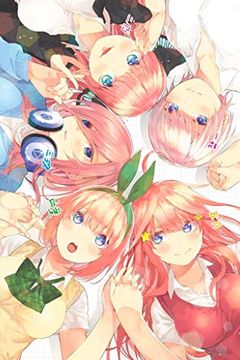 A juicy tutoring gig falls in the lap of poor high school second-year Futaro Uesugi... but it turns out his prospective pupils are his classmates?! And they're quintuplets?! All five are gorgeous, but they're problem students who hate to study and are on the verge of failing! Can Futaro help these idiosyncratic sisters make it to graduation?Futaro ...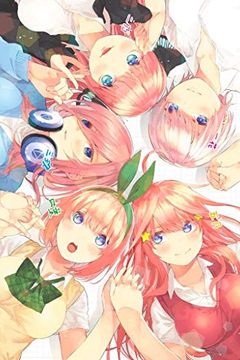 煉獄のカルマ 1 [Rengoku no Karma 1] by Negi Haruba
煉獄のカルマ 4 [Rengoku no Karma 4] by
煉獄のカルマ 3 [Rengoku no Karma 3] by