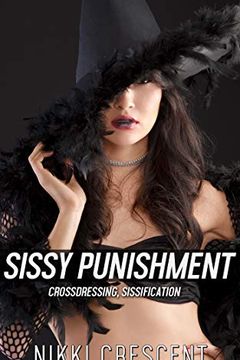 A teenager's prank goes wrong when he eggs the wrong house, belonging to a housewife known for throwing the best Halloween party in town. The punishment? Spending the week helping her prepare for the party, which includes a humiliating twist involving a closet of women's clothes.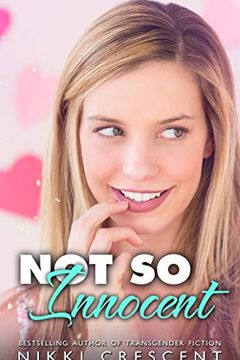 A story about the power of friendship and empathy, NOT SO INNOCENT tackles issues of bullying, classism, and parental pressures through the eyes of Ryan and Iris. As Ryan tries to help Iris fit in with her new classmates by buying her regular clothes, he soon finds himself exploring his own gender identity in unexpected ways. An eye-opening read about acceptance and self-discovery.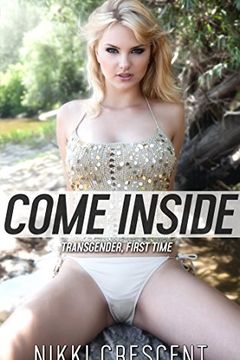 This steamy book follows Steve as he returns to his hometown and finds his childhood tree fort occupied by a seductive woman with a big surprise. As Steve uncovers the identity of the mysterious vixen, he must navigate unexpected desires and past memories.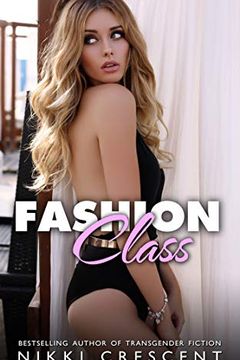 This humorous book follows Pierce as he takes a last-minute summer class to secure his spot at university. The catch? It's a female fashion class with a dress code and modeling requirement. Can Pierce make it through the class and save his future? Find out in this entertaining read.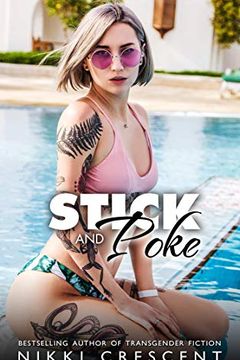 A tattoo artist, Hubert Santiago, is annoyed by Billie Siren's popular new song. One night, a mysterious young woman requests a tattoo in a private area and demands a non-disclosure agreement. Hubert discovers a secret that the mysterious girl wants to be hidden, and her true identity shocks him.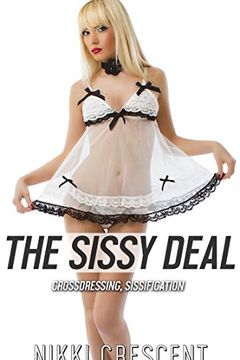 A group of friends reunite years after high school to confront their traumatic past. They were bullied and humiliated, dressed up like girls in empty classrooms. Now, they all have intimacy issues and remain virgins. With the help of a therapist, the friends confront their past and explore a unique solution to overcome their fears.
This tantalizing book follows Carrick, a struggling young man who encounters a seductive and mysterious woman in a dark pub. With promises of a better life, she offers Carrick a deal he can't refuse – but can he handle the implications of submitting himself to her powerful and otherworldly presence?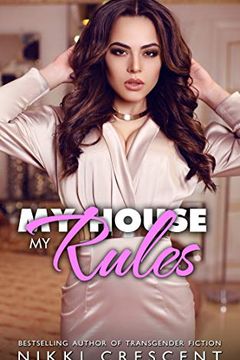 A wealthy woman hires a new staff member - an 18-year-old boy without a resume. He quickly proves to be an incredible worker, until he's caught trying on her clothes...
This book follows Jake as he struggles to pass his English class before graduation. After being caught cheating, he begs his tough teacher to spare him. She offers him a chance to pass by taking on a new persona - one that involves short skirts, cute heels and a bit of eyeliner.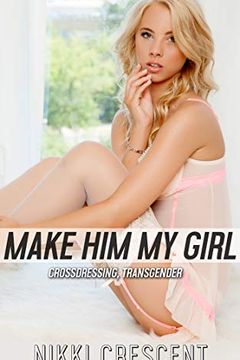 A chance encounter in the women's bathroom at the mall leaves Dave smitten with his cross-dressing male classmate. He hatches a plan to make her his girl, and the result is a steamy and taboo romance.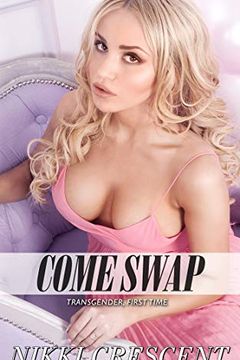 BIG BLIND LOVE by Nikki Crescent
COMMISSIONED by Nikki Crescent
HOSTEL GIRL by Nikki Crescent
ROOMMATE BENEFITS (Sissy, Crossdresser) by Nikki Crescent
TAG TEAMED by Nikki Crescent
SHE USED TO BE A MAN (Transgender, First Time) by Nikki Crescent
PRETENDING by Nikki Crescent
Riding Her by Nikki Crescent
Going Through Changes by Nikki Crescent
STUFFED IN MY BASEMENT by Nikki Crescent
WE DID SOMETHING BAD by Nikki Crescent
BOYS HAVING FUN by Nikki Crescent
BEAUTY QUEEN by Nikki Crescent
BEFORE I KNEW (Transgender, First Time) by Nikki Crescent
SISSY CAMP by Nikki Crescent
NOT TOO DEEP! by Nikki Crescent
MY WIFE'S NEW PACKAGE by Nikki Crescent
SISSY HYPNO by Nikki Crescent
TEMPORARILY FEMALE by Nikki Crescent
CROSSPLAY by Nikki Crescent
LET'S MAKE HIM OUR GIRLFRIEND (Transgender, Feminization) by Nikki Crescent
SPECIAL DELIVERY (Crossdressing, Feminization) by Nikki Crescent
THE SISSY JOB (Crossdressing, Feminization) by Nikki Crescent
FEMINIZED by Nikki Crescent
SISSY CAUGHT by Nikki Crescent
CAUGHT IN THE MIDDLE by Nikki Crescent
HIS PRETTY COUSIN (Crossdressing, Feminization) by Nikki Crescent
SISSYFICATION by Nikki Crescent
OPEN WIDE by Nikki Crescent
FARM GIRL (Crossdressing, Reluctant Feminization, First Time) by Nikki Crescent
EXCHANGE STUDENT (Transgender, First Time) by Nikki Crescent
WHY NOT? (Feminization, Crossdressing) by Nikki Crescent
EMASCULATED by Nikki Crescent
DON'T TELL ANYONE (Transgender, First Time) by Nikki Crescent
A BOY GETS PREGNANT by Nikki Crescent
IN TOO DEEP (Crossdressing, Feminization, First Time) by Nikki Crescent
SISSIES IN QUARANTINE by Nikki Crescent
MIKEY NEEDS A GIRLFRIEND (Crossdressing, Reluctant Feminization, First Time) by Nikki Crescent
BIG HARD REUNION by Nikki Crescent
PLAYING WITH THE GIRLS (Crossdressing, Feminization) by Nikki Crescent
BECOMING A TRAP by Nikki Crescent
MANDY'S LITTLE PROJECT by Nikki Crescent
LAST RESORT by Nikki Crescent
ADULT FILM STAR by Nikki Crescent
Shemales (A Seven Book Erotic Bundle Featuring Succulent Shemales) by Nikki Crescent
PICTURE DAY by Nikki Crescent
Please Be Gentle by Nikki Crescent
TRANS FANTASY by Nikki Crescent
BIG HARD GIRLS by Nikki Crescent
HAPPY WIFE, HAPPY LIFE by Nikki Crescent
THE BIG SWITCH (Transgender, Transformation, Feminization) by Nikki Crescent
TRANS IN LAW (Transgender, First Time) by Nikki Crescent
DESPERATE MEASURES (Crossdressing, Feminization) by Nikki Crescent
THE BRIDE'S BIG SECRET (Transgender, First Time) by Nikki Crescent
WORK TRIP by Nikki Crescent
I KNOW HER SECRET by Nikki Crescent
Hypnotised by Nikki Crescent
PANTIES & HEELS (Crossdressing Sissy, Feminization) by Nikki Crescent
DRESSING HIM UP (Crossdressing, Feminization, First Time) by Nikki Crescent
FEMBOYS by Nikki Crescent
LITTLE MISS BIG by Nikki Crescent
MALE TO FEMALE by Nikki Crescent
THE TRAPS NEXT DOOR by Nikki Crescent
A Christmas Miracle by Nikki Crescent
BAE WATCH by Nikki Crescent
COMING OUT by Nikki Crescent
WHAT'S YOUR PRICE (Crossdressing, Reluctant Feminization, First Time) by Nikki Crescent
THE SISSY VIRUS (Transformation, Feminization, First Time) by Nikki Crescent
NEPHEW TO NIECE (Crossdressing, Feminization) by Nikki Crescent
TRANS ACCEPTANCE WEEK by Nikki Crescent
THREE WISHES (Transformation, Feminization, First Time) by Nikki Crescent
BOYS IN SKIRTS (Crossdressing, Feminization) by Nikki Crescent
HIS SECRET LIFE (Transgender, First Time) by Nikki Crescent
A SCHOOL FOR THE NAUGHTY by Nikki Crescent
YOUNG MAN WANTED by Nikki Crescent
HUNG LIKE A HORSE (Transgender, First Time) by Nikki Crescent
27 BOOKS by Nikki Crescent