Olivia Cunning Books
Combining her love for romantic fiction and rock 'n roll, Olivia Cunning writes erotic romance centered around rock musicians. Raised on hard rock music from the cradle, she attended her first Styx concert at age six and fell instantly in love with live music. She's been known to travel over a thousand miles just to see a favorite band in concert. As a teen, she discovered her second love, romantic fiction -- first, voraciously reading steamy romance novels and then penning her own. Growing up as the daughter of a career soldier, she's lived all over the country and overseas. She recently moved to Galveston, Texas.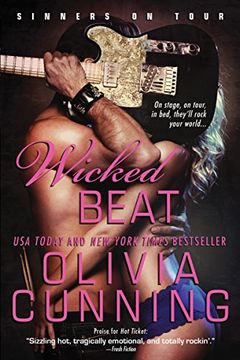 This book follows the love triangle between soundboard operator Rebekah, drummer Eric, and guitarist Trey in the world of rock music. Eric is determined to win over Rebekah's heart, but she's caught up with Trey. However, Eric's humor and attention make Rebekah feel sexy and needed after her previous lover's hurtful comments. Rebekah's reciprocation also makes Eric feel like a total stud. Get ready for a tale full of passion and music.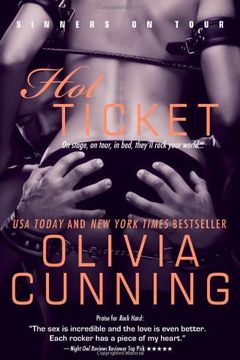 This steamy book is the third in a series and follows bassist Jace Seymour as he navigates his guilt and inner turmoil by seeking the help of dominatrix, Mistress V. Aggie is wary of men, but Jace's unexpected dominance in the bedroom steals her heart. When circumstances threaten Jace's position in his band, Aggie must help him regain his place and show him the healing powers of time and love.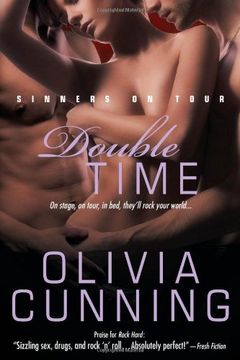 This steamy and humorous story from Olivia Cunning features Trey Mills, the sexy rhythm guitarist of the Sinners band, who finds himself in a passionate romance with rock star sensation, Reagan Elliot. But when he meets her bisexual roommate Ethan, Trey must confront his own desires. The trio navigates a new world of sexual experiences and love.
A rockstar struggling with loss and a classical composer buried in work unexpectedly find themselves drawn together by an irresistible attraction. As they explore their undeniable passion, they discover there's freedom in bondage, but will their physical ties be what ultimately binds them together or severs them apart? This book is part of a series that continues their story in future releases.
A bassist with Sole Regret is only interested in having a good time and finds it in an attractive, older woman at a brand new sex club. Meanwhile, the woman is looking to move on from her ex-husband by giving her body to the first man who shows interest. They never intended to get personal, but they soon find themselves struggling with their feelings. Will a mistake from the past drive them apart forever? The story continues in Book 9 and Book 14.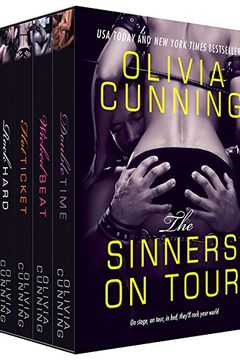 This boxed set includes all five books from the bestselling Sinners on Tour series by Olivia Cunning. The books are a perfect blend of steamy sex, heartwarming romance, and wicked humor that readers have loved. The series follows the love lives of individual members of a rock band, with each book focusing on a different character. With explosive sex scenes and sizzling chemistry, these stories are sure to captivate readers. Get all five books for one low price and experience the rockstar world of the Sinners.
A drummer plans a perfect weekend for his crush, but unexpected baggage threatens to ruin their fun. Determined to make it work, they head to his peaceful oasis outside of Austin. Can they face adversity and save their budding relationship or will reality tear them apart? This novella includes an extra night because one night with him is never enough.
A rockstar still in love with his ex-girlfriend, and a law student determined to make it on her own terms, find themselves in close quarters and rediscover their love for each other. But with their public encounters, they risk scandalous exposure.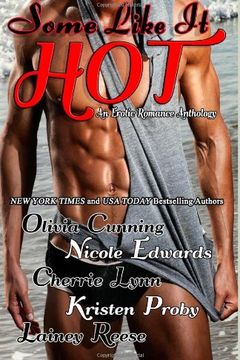 Some Like It Hot
An Erotic Romance Anthology
Kristen Proby, Olivia Cunning, Nicole Edwards, Cherrie Lynn, Lainey Reese
-
2014-05-20
Get ready to raise the temperature with Some Like It Hot - a collection of five never-before-seen novellas by five bestselling authors. From sizzling firefighters to sultry cowboys, these stories will leave you breathless and testing the limits of your internal thermostat. With New York Times and USA Today bestselling authors including Olivia Cunning, Nicole Edwards, Cherrie Lynn, Kristen Proby, and Lainey Reese, this anthology delivers on its promise of nothing but scorching hotness. So, be prepared to fan yourself while getting lost in the world of bodyguards, bad boys, and men who are more than just pretty faces.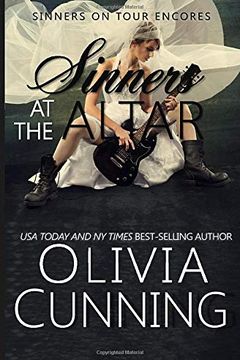 Love and rock music collide in this captivating book. Sinners at the Altar follows the weddings of four members of the popular rock band Sinners, each with its own unique set of challenges. This collection of novellas is intended to be read after the Sinners on Tour series and is filled with major spoilers. From ruined wedding days to unexpected obstacles, these stories will keep you on the edge of your seat until the final "I do."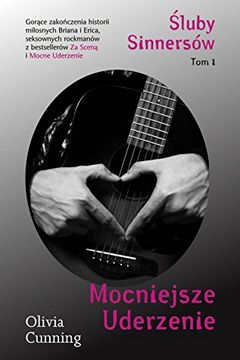 Tease Me by Olivia Cunning
Love Me by Olivia Cunning
Outsider by Olivia Cunning
Backstage Pass by Olivia Cunning
Treasure Me, Trust Me Lib/E by Olivia Cunning
Acesso aos bastidores (Sinners on tour Livro 1) by Olivia Cunning
Treasure Me by Olivia Cunning
Insider by Olivia Cunning
Treat Me, Thrill Me by Olivia Cunning
Almost Paradise by Olivia Cunning
Lost in Paradise by Olivia Cunning
Treat Me by Olivia Cunning
A Very Naughty Xmas by Olivia Cunning, Cherrie Lynn, Cari Quinn, Stephanie Julian, Raven Morris
One Starry Night by Olivia Cunning
Take Me to Paradise by Olivia Cunning
Tempt Me by Olivia Cunning
Ravis-moi & Effleure-moi by Olivia Cunning
Share Me by Olivia Cunning
Twice Upon a Time by Olivia Cunning
Approche-moi & Séduis-moi by Olivia Cunning
Loving on Borrowed Time by Olivia Cunning