Olivia Cunning Books
Combining her love for romantic fiction and rock 'n roll, Olivia Cunning writes erotic romance centered around rock musicians. Raised on hard rock music from the cradle, she attended her first Styx concert at age six and fell instantly in love with live music. She's been known to travel over a thousand miles just to see a favorite band in concert. As a teen, she discovered her second love, romantic fiction -- first, voraciously reading steamy romance novels and then penning her own. Growing up as the daughter of a career soldier, she's lived all over the country and overseas. She recently moved to Galveston, Texas.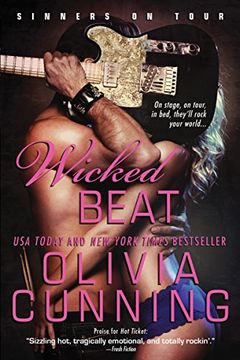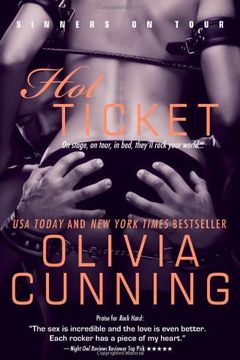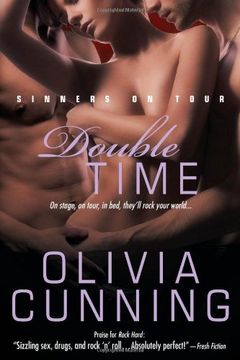 His heart is tied to his past...When Sole Regret's rhythm guitarist, Kellen Jamison, vowed to be faithful to his fiancée and love her forever, he meant it. He never expected to lose her to cancer so early in life. He's certain he'll never love again, but destiny has another plan for him.Her heart is tied to her work...Grammy-winning classical compo...
He went there looking for a sure bet...Sole Regret's bassist, Owen Mitchell, is convinced that romance is for chumps. He's only looking for a good time, and when he spots an attractive, older woman emitting men-suck vibes at a brand new sex club, he's sure he's found it.She went there hoping to get over her ex-husband...Successful business woman, C...
He had planned a perfect weekend for her...Gabriel "Force" Banner has been unable to get a certain sexy accountant out of his head. Sole Regret's inventive drummer has created big plans to keep sweet Melanie entertained all weekend long. Unfortunately, Melanie arrives for their rendezvous with a bit of baggage that just might ruin their fun.She did...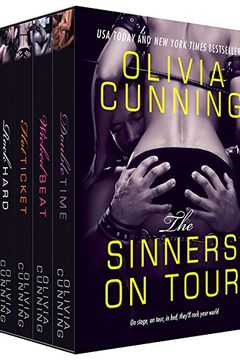 USA Today and NYT bestseller Olivia Cunning has delighted readers with her wildly popular Sinners on Tour series, the perfect blend of steamy sex, heartwarming romance, and wicked humor. Now, get all five scorching reads for one low price: Backstage Pass, Rock Hard, Hot Ticket, Wicked Beat, and Double Time.. "The sex is incredible and the love is e...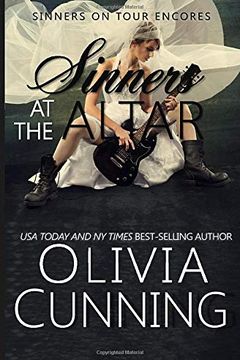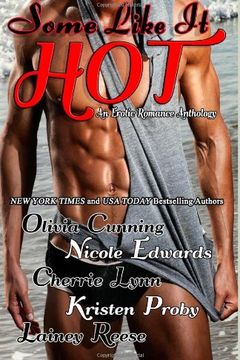 Some Like It Hot
An Erotic Romance Anthology
Kristen Proby, Olivia Cunning, Nicole Edwards, Cherrie Lynn, Lainey Reese
-
2014-05-20
The heat is on...Five bestselling authors have come together to bring you five smoking hot, never before seen novellas that will test the limits of your internal thermostat.What could be hotter than sizzling firefighters, sultry cowboys, sexy bodyguards and scorching bad boys?Nothing, that's what. It doesn't get much hotter than this!From the New Y...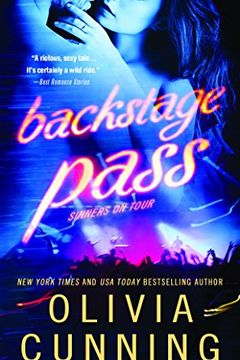 Tease Me by Olivia Cunning
Love Me by Olivia Cunning
Outsider by Olivia Cunning
Treasure Me, Trust Me Lib/E by Olivia Cunning
Acesso aos bastidores (Sinners on tour Livro 1) by Olivia Cunning
Treasure Me by Olivia Cunning
Almost Paradise by Olivia Cunning
Insider by Olivia Cunning
Lost in Paradise by Olivia Cunning
Treat Me by Olivia Cunning
One Starry Night by Olivia Cunning
A Very Naughty Xmas by Olivia Cunning, Cherrie Lynn, Cari Quinn, Stephanie Julian, Raven Morris
Take Me to Paradise by Olivia Cunning
Tempt Me by Olivia Cunning
Ravis-moi & Effleure-moi by Olivia Cunning
Treat Me, Thrill Me by Olivia Cunning
Share Me by Olivia Cunning
Twice Upon a Time by Olivia Cunning
Approche-moi & Séduis-moi by Olivia Cunning
Loving on Borrowed Time by Olivia Cunning
Sluby Sinnersow Tom 1 Mocniejsze Uderzenie by Olivia Cunning