Osamu Dazai Books
Osamu DAZAI (太宰 治, real name Shūji TSUSHIMA) was a Japanese author who is considered one of the foremost fiction writers of 20th-century Japan. A number of his most popular works, such as Shayō (The Setting Sun) and Ningen Shikkaku (No Longer Human), are considered modern-day classics in Japan.With a semi-autobiographical style and transparency into his personal life, Dazai's stories have intrigued the minds of many readers. His books also bring about awareness to a number of important topics such as human nature, mental illness, social relationships, and postwar Japan.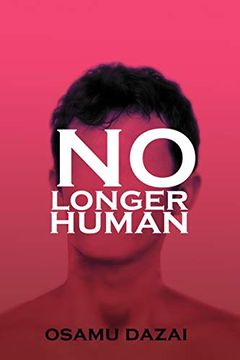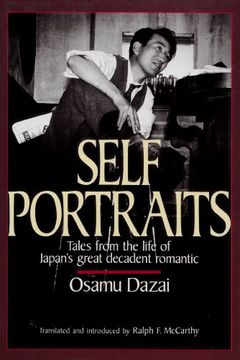 A rich boy turned drop-out, a radical turned drug addict, obsessed with self destruction and suicide, Osamu Dazai retains his cult status among Japan's intellectual youth more than forty years after his death. These stories, based on his own experiences and arranged chronologically, provide insight into the sources of Dazai's enduring appeal as wel...
《人间失格(精)/太宰治作品精选集》是日本著名小说家太宰治具影响力的小说作品。本书发表于1948年,是一部自传体的小说,纤细的自传体中透露出别致的颓废,毁灭式的绝笔之作。...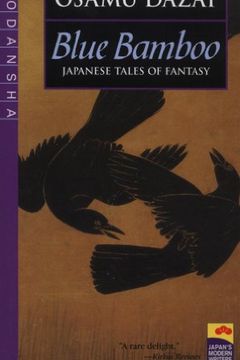 Blue Bamboo
Japanese Tales of Fantasy (Japan's Modern Writers)
Osamu Dazai
-
2001-01-16

(first published in 1993)
Blue Bamboo is a collection of seven short stories by one of Japan's preeminent postwar writers and prose stylists, Osamu Dazai. Not the typical romantic fantasies so often seen in Japanese writing, filled with water sprites and vengeful ghosts, these stories are a mixture of fantastic allegory, slightly skewed fables, and affecting romantic tales....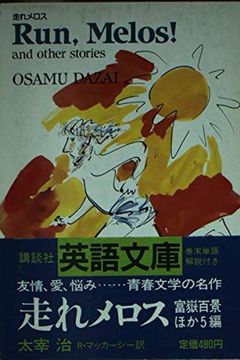 内容紹介「セリヌンティウスよ、私も死ぬぞ。君と一緒に死なせてくれ」タイムリミットは日没。メロスの身代わりに磔にされた友を救う為に、友の信頼を守る為に、メロスは疾風のごとく走った――美しい愛と友情を力強く綴った永遠の名作『走れメロス』、「富士には、月見草がよく似合う」の一節が名高い『富嶽百景』ほか、『駈込み訴え』、『東京八景』など全六篇を収録した短編集。声優・鈴木達央が紡ぐ『走れメロス』名場面抜粋の朗読CD封入。内容(「BOOK」データベースより)タイムリミットは日没。メロスの身代わりに磔にされた友を救う為に、友の信頼を守る為に、メロスは疾風のごとく走った―美しい愛と友情を力強く綴った永遠の名作『走れメロス』、「富士には、月見草がよく似合う」の一節が名高い『富嶽百景』ほか、『駈込み訴え』、『東...
没落貴族の家庭を背景に、滅びゆく高貴な美を描く『斜陽』。太宰文学の総決算ともいうべき、小説化された自画像『人間失格』。ふたりの若者の信頼と友情を力強く表現した『走れメロス』など、20世紀の日本が生んだ天才作家の名作11篇を収める。奥野健男氏のくわしい年譜、臼井吉見氏のこまやかな作品案内と作家評伝付き。...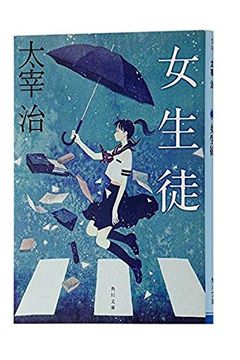 「幸福は一夜おくれて来る。幸福は、―」。女性読者から送られてきた日記をもとに、ある女の子の、多感で透明な心情を綴った表題作。名声を得ることで破局を迎えた画家夫婦の内面を、妻の告白を通して語る「きりぎりす」、情死した夫を引き取りに行く妻を描いた「おさん」など、太宰がもっとも得意とする女性の告白体小説の手法で書かれた秀作計14篇を収録。作家の折々の心情が色濃く投影された、女の物語。...
本书蕴藏了其短暂一生的种种遭遇和内心的迷茫挣扎。即使时移世易,最深的绝望依旧源自内心的迷茫,而这种迷茫和彷徨几乎贯穿了太宰治以及我们每个人的青春。因此,《人间失格》是一部残酷而永恒的青春文学。只是,在迷茫的灵魂破碎之后,有人选择在喧嚣中继续生命,而太宰治诗意地离去了。从他的作品中,你可以读懂曾经的彷徨与绝望,看到我们内心那个懦弱而又渴望实现的自我。...
Repudiados by Osamu Dazai
Alte Freunde by Osamu Dazai
Ocho escenas de Tokio by Osamu Dazai
奇想と微笑—太宰治傑作選 [Kisō To Bishō by
A New Hamlet by Osamu Dazai
Дадзай Осаму. Избранные произведения by
Goodbye i wybrane opowiadania by Dazai Osamu
Cent vues du mont Fuji by Osamu Dazai
Otogizōshi by Osamu Dazai
Schoolgirl by Osamu Dazai
The Setting Sun by Osamu Dazai
La Femme de Villon by Osamu Dazai
Crackling Mountain and Other Stories by Osamu Dazai
Wish Fulfilled by Osamu Dazai, Reiko Kane, Doc Kane
人間失格・桜桃 [Ningen shikkaku, Ōtō] by
ヴィヨンの妻 [Viyon No Tsuma] by
The Story of a Pet Dog by Osamu Dazai
Return to Tsugaru by Osamu Dazai
Run, Melos! and other stories by Osamu Dazai
Il sole si spegne by Osamu Dazai
Dazai Osamu by James Aloysius O'Brien
Pandora's Box by Osamu Dazai
La felicidad de la familia by Osamu Dazai
Ecolière suivi de La Boîte de Pandore by Osamu Dazai
離人:太宰治的人生絮語 by TAI ZAI ZHI
La sociedad gastronómica y otros cuentos para gourmets by Jun'ichiro Tanizaki, Osamu Dazai, Kenji Miyazawa, Kanoko Okamoto, Kafu Nagai, Fumiko Hayashi, Ango Sakaguchi, Sakunosuke Oda, Shoken Kamitsukasa
Lo scudo dell'illusione. Racconti fantastici della letteratura giapponese moderna by Miyazawa Kenji, Natsume Sōseki, Dazai Osamu, Unno Jūza, Yamamura Bochō, Yumeno Kyūsaku