Paolo Eleuteri Serpieri Books
Paolo Eleuteri Serpieri is an Italian comic book writer and illustrator, noted for his works of highly detailed renderings of the human form, particularly erotic images of women. He is best known for his work on the Druuna erotic science fiction series.
This graphic novel combines the Wild West with the legend of Tex, as a man named Águia da Noite faces the rage of the Comanches. With stunning art and masterful storytelling, author Paolo Eleuteri Serpieri brings the legend of Tex Willer to life. Experience the violent, dramatic, and romantic world of the Wild West in this thrilling read.
Twelve beautiful women adorn the pages of this unique, high-quality wall calendar. Each month features ample grid space and holidays highlighted....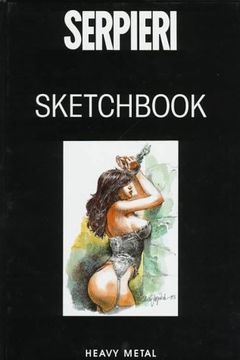 Featuring art and sketches by Poalo Serpieri...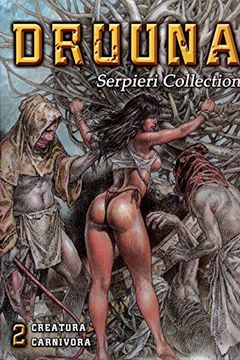 This captivating book delves into complex themes such as fanaticism, class struggle, and militarism, delivered through the lens of a brilliant artist's sensual and intelligent narrative. The second volume of Pipoca & Nanquim's three-part collection features four of the original ten albums, including two never-before-seen in Brazil. Discover Mandrágora, Aphrodisia, The Forgotten Planet, and Clone, along with a gallery of never-before-seen sketches and illustrations.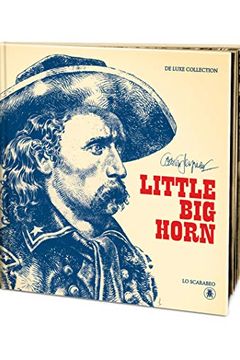 Experience the epic battle of Little Big Horn through the eyes of a warrior in this limited edition graphic novel. Follow the stories of "Tashunka Witko" and Custer as they face off in a battle that changed the course of history. With stunning illustrations and an introduction by Roberto Guarino and Matteo Pollone, this deluxe edition is a must-read for fans of historical fiction. Only 700 numbered copies available.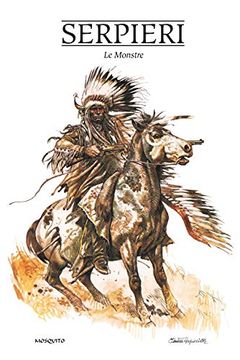 "Le Monstre" is the fifth installment in Paolo Eleuteri Serpieri's graphic novel series set in the American West. With stunning art and masterful storytelling, the ultimate story introduces a fantastical monster that will become a hallmark of Serpieri's popular "Druuna" series. Discover the world of the Wild West like never before in this captivating and visually striking graphic novel.
Explore a dystopic science fiction world where horror and eroticism collide in the collected works of one of the greatest comic book artists, Paolo E. Serpieri. Follow the adventures of our heroine, Druuna, in the first two chapters 'Morbus Gravis' and 'Delta'. Get ready for an intense and unforgettable journey.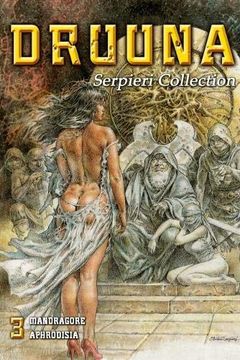 A visually stunning comic volume featuring the final two original albums of the Druuna series: Trazida pelo Vento and Anima: Origens, both never before published in Brazil. With influences from iconic comics like Barbarella and Valentina, and film classics like Alien and Blade Runner, Druuna is celebrated as one of the greatest erotic works created. The story is complex, intelligent, and sensually developed, elements that push the boundaries of morality and criticize themes such as fanaticism, oppression, class struggle, and military exploitation. The edition is hardcover with high-quality paper and comes with a special box to house the complete collection.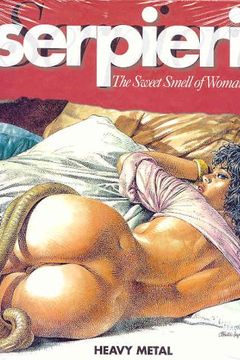 Saria 02. Engelspforte by Jean Dufaux, Paolo E. Serpieri
Mandragora - Aphrodisia by Paolo Eleuteri Serpieri
Creatura - Carnivora by Paolo Eleuteri Serpieri
Druuna Tome 1 by Paolo Eleuteri Serpieri
Druuna Tome 4 by Paolo Eleuteri Serpieri
Chaman (hors collection) by Serpieri
Druuna X 2 by Paolo Eleuteri Serpieri
L'Indienne blanche by Paolo Serpieri
Come from the Wind by Paolo Eleuteri Serpieri
La Règle du jeu (HORS-COLLECTION) by Paolo Serpieri
Tex 03 - Der Held und die Legende by Paolo Eleuteri Serpieri
Morbus Gravis by Paolo E. Serpieri
Morbus Gravis 2 Druuna (Livre en allemand) by
Peaux-Rouges by Paolo Eleuteri Serpieri
Anima by Paolo Eleuteri Serpieri
Carnivora by Paolo E. Serpieri
Creatura by Paolo E. Serpieri
Aphrodisia by Paolo Eleuteri Serpieri
Mandragore by Paolo Eleuteri Serpieri
Saria 1. Les Trois Clefs by DUFAUX-J+ELENTERI
La Planète Oubliée by Paolo Eleuteri Serpieri
La Fleche au Coeur by Paolo Eleuteri Serpieri
Liens de femmes by Leone Frollo, Paolo Eleuteri Serpieri