Papus Books
Gerard Encausse, whose esoteric pseudonym was Papus, was born at Corunna (La Coruña) in Spain on July 13, 1865, of a Spanish mother and a French father, Louis Encausse, a chemist. His family moved to Paris when he was four years old, and he received his education there.As a young man, Encausse spent a great deal of time at the Bibliothèque Nationale studying the Kabbalah, occult tarot, the sciences of magic and alchemy, and the writings of Eliphas Lévi. He joined the French Theosophical Society shortly after it was founded by Madame Blavatsky in 1884 - 1885, but he resigned soon after joining because he disliked the Society's emphasis on Eastern occultism.In 1888, he co-founded his own group, the Kabbalistic Order of the Rose-Croix. That same year, he and his friend Lucien Chamuel founded the Librarie du Merveilleux and its monthly revue L'Initiation, which remained in publication until 1914.Encausse was also a member of the Hermetic Brotherhood of Light and the Hermetic Order of the Golden Dawn temple in Paris, as well as Memphis-Misraim and probably other esoteric or paramasonic organizations, as well as being an author of several occult books. Outside of his paramasonic and Martinist activities he was also a spiritual student of the French spiritualist healer, Anthelme Nizier Philippe, "Maître Philippe de Lyon".Despite his heavy involvement in occultism and occultist groups, Encausse managed to find time to pursue more conventional academic studies at the University of Paris. He received his Doctor of Medicine degree in 1894 upon submitting a dissertation on Philosophical Anatomy. He opened a clinic in the rue Rodin which was quite successful.When World War I broke out, Encausse joined the French army medical corps. While working in a military hospital, he contracted tuberculosis and died on October 25, 1916, at the age of 51.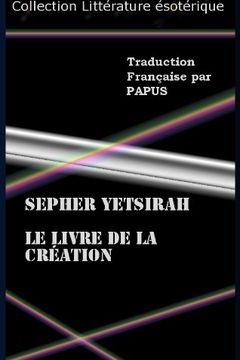 Discover the mysterious and fascinating world of Jewish mysticism with this renowned text, Sepher Yetsirah, aka Livre de la Création. Translated by the esteemed occultist, Papus, this enigmatic text has been a point of reference in Jewish mysticism throughout history. Explore the secrets of creation and the mysteries of the universe with this ancient and intriguing text.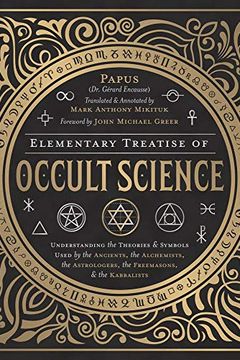 Elementary Treatise of Occult Science
Understanding the Theories and Symbols Used by the Ancients, the Alchemists, the Astrologers, the Freemasons & the Kabbalists
John Michael Greer, Mark Anthony Mikituk, Papus
-
2018-12-08
A groundbreaking exploration of the history of the world, symbols and their meanings, and the magical universe, this essential work of 19th-century French occultism by Papus has established itself as a pivotal resource for modern-day occultists. Available in English for the first time, this hardcover edition offers a stunning analysis of ancient mysteries, including Hermeticism, astrology, magic, alchemy, and much more. With a foreword by John Michael Greer, this book provides a captivating view of Papus's revolutionary ideas and profound insights.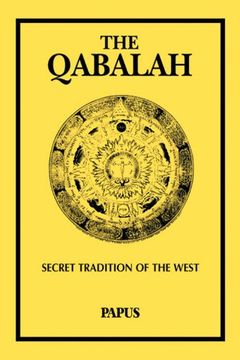 The Qabalah
Secret Tradition of the West
Papus
-
2000-11-01

(first published in 1892)
Explore the sacred science of the Hebrews and discover the esoteric teachings of Christianity with this valuable introduction. The Qabalah, first published in 1892, is an important work by one of France's great occultists, Papus. Along with original theoretical explorations of the Qabalah, it contains a complete translation of the Sepher Yetzirah and other rare and important treatises. Don't miss out on this fascinating exploration of the spiritual realm.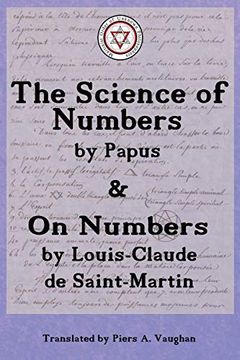 This insightful read explores the study of numbers from a philosophical, mystical or theosophical viewpoint. Discover the significance of numbers in various fields, including alchemy, astrology, and numerology. Dive into the teachings of Martinism, which draws heavily on the system of Martines de Pasqually, and Saint-Martin's emphasis on numbers. Explore two seminal books on the subject, 'On Numbers' by Saint-Martin, and 'The Science of Numbers' by Papus. With over 300 footnotes to help you understand the concept of theological mathematics, this book is a must-have for anyone interested in the fascinating world of numerology.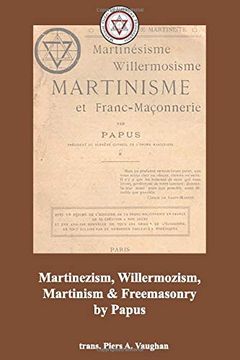 Discover the roots and evolution of Martinism, a mystical movement founded in France. Written by Dr. Gérard Encausse, this seminal book explores the three branches of Martinism's origins: the Elus Cohen, the Rectified Rite, and the Christian writings of Louis-Claude de Saint-Martin. Critiquing the state of Freemasonry at the turn of the twentieth century, Encausse advocates for Martinism as an ideal organization for uniting esoteric societies around the world, citing its existing global structure, lack of money and political interest. A must-read for English-speaking Martinists and those interested in mystical traditions.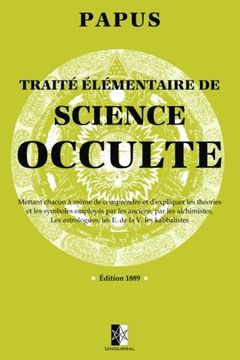 A comprehensive guide to the world of occult science, this book is a must-read for anyone interested in the topic. Written by an experienced author, it covers everything from alchemy to Kabbalah and ancient symbolism. With a focus on practical applications and solid foundations, this book is the perfect introduction to the field. It proves once and for all that occult science is not just a vague fantasy, but a real and powerful field of study. Join the thousands of readers who have come to love this classic work, and discover the world of occult science for yourself.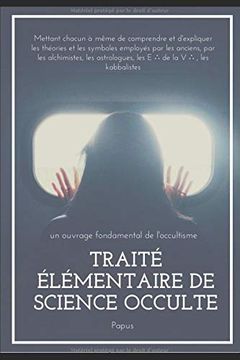 This book explores the world of occultism and provides insightful answers to supernatural phenomena. Papus, a medical professional, delves into hermetic texts and connects the relationships between all sciences. Reading this book will leave you with a sense of conviction that ancient people were misunderstood and misrepresented. Papus opens the door to the invisible world in a way that allows readers to truly grasp its implications.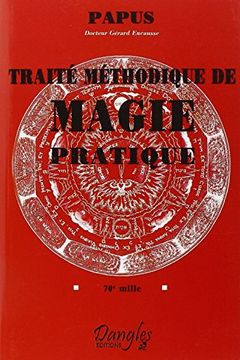 Unlock the secrets of the universe with this comprehensive guide to practical magic. Papus expertly guides adepts through the development and conscious use of their psychic energies, with step-by-step instructions for harnessing the hidden forces of the universe and the entities within it. Perfect for anyone seeking to expand their knowledge of magic and spirituality.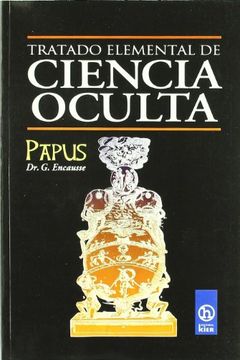 Explore the fascinating world of occultism through this elemental treatise by Gerard Encausse. Papus, the author, goes beyond the realm of curiosity and provides insightful answers to supraphysical phenomena. As you delve into the knowledge of hermetic texts, you'll begin to understand the interconnectedness of all sciences. Through his deep analysis, Papus, a medical practitioner educated in positivism, grants readers access to the invisible world. Discover how the ancients were misunderstood and learn that their language differed very little from modern-day scientists.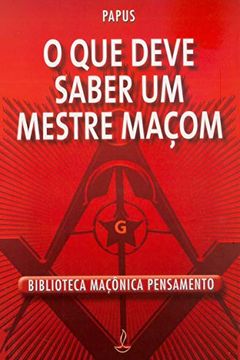 Mastering the Mysteries of Masonry: a captivating and informative read for any curious mind. This book, part of the Masonic Library, delves into the journey of a Mason through the degrees that lead to perfection. Written by renowned occultist and Mason, Dr. Gerard Encausse (Papus), it offers a glimpse into what a Master Mason should know, without revealing any forbidden secrets. With clear and insightful instructions, this book is a valuable resource for both Masonic initiates and non-initiates alike.
Ciò che deve sapere un maestro massone (Esoterismo) by Michele Leone, Papus
Ecce Homo ; Le cimetière d'Amboise ; suivi de Stances sur l'origine et la destination de l'homme by Louis-Claude De Saint-Martin
The Analogy Between The Sacred Word And Numbers by Papus
Les Arts Divinatoires by Papus
Traite Methodique de Science Occulte - Tome Premier by Gérard Encausse - Papus
Le Diable & l'Occultisme by Papus
Absolute Key to Occult Science. the Tarot of the Bohemians. the Most Ancient Book in the World. for the Exclusive Use of Initiates by Papus
Die Grundlagen der okkulten Wissenschaft by Papus
Éléments d'Hébreu by Paul Sédir
Francmasonería iluminista by Papus
Traité Élémentaire d'Occultisme & d'Astrologie by PAPUS
Comment Est Constitua(c) L'Aatre Humain ? Le Corps, L'Astral, L'Esprit Et Leurs Correspondances by PAPUS
L'Ame Humaine Avant La Naissance & Apres La Mort by PAPUS
La science des mages et ses applications théoriques et pratiques by Papus, Gérard Encausse
Premiers A(c)La(c)Ments de Lecture de La Langue Sanscrite by PAPUS
Qu'est-ce que l'occultisme ? by Papus
Comment on lit dans la main by Papus
Abc Illustré D'occultisme by
Traite Methodique de Science Occulte - Tome Second by Gérard Encausse - Papus
Cómo Combatir Los Maleficios by Papus
La Science des Mages by Papus
What Is Occultism? a Philosophical and Critical Study by Papus, Gerard Encause
L'Illuminisme En France (1767-1774). by
La Science des Nombres by Papus
Lo Que Le Sucede a Nuestros Muertos by Papus
Reincarnation by Papus, Gerard Encause
Martinism by Rosicrucian Order AMORC, Christian Bernard, Julie Scott, Julian Johnson, Jacob Boehme, Marion S. Owens, Louis-Claude de Saint-Martin, Martines de Pasqually, Christian Rebisse, Steven Armstrong
The Divinatory Tarot by Papus
Astrology for Initiates by Papus
Ce que doit savoir un Maître Maçon by Papus
The Tarot of the Bohemians by Papus
Tarot de Marsella (Tarot de los Bohemios) by Dr. Papus (Gerard Encausse)
The Practice of Occultism or Magic by Papus, Gerard Encause
Alquimia by Gerard Encausse
El embrujamiento by Papus.Dr
The Tarot by F. Homer Curtiss, Harriette Augusta Curtiss, Manly P. Hall, A. E. Thierens, Papus, S. L. MacGregor Mathers, Arthur Edward Waite, Eliphaz Levi, P. D. Ouspensky, P. R. S. Foli
La Ciencia de Los Numeros by Papus
Le Livre de la Chance by Papus
La Pierre Philosophale by PAPUS
La Pierre Philosophale by Papus, Nicolas Flamel
Occultism and Philosophy by Papus, Gerard Encause
Ce Que Deviennent Nos Morts; Suivi de Ma(c)Ditations Sur Le Pater Et de Quelques Opuscules Posthumes by PAPUS
An Introduction to the Study of the Tarot by Papus
L'Occultisme Contemporain by PAPUS
Martines de Pasqually by Papus
History of the Symbolism of the Tarot by Papus, Gerard Encause
The Kabalistic Tarot by Papus
Doctrines Tha(c)Osophiques. Les Sept Principes de L'Homme Au Point de Vue Scientifique by PAPUS
Anarchie, Indolence Et Synarchie by PAPUS
Morte e Reincarnazione by Papus Papus
L'Occultisme Et Le Spiritualisme by Papus
Hypoth�ses by Gérard Encausse (Papus), Éditions Stella Mystica, Arnaud de L'Estoile
L'État de Trouble Et L'Evolution Posthume de L'Être Humain by Papus
Premiers A(c)La(c)Ments de Lecture de La Langue Ha(c)Braaque. Les Lettres, Les Nombres, Les Hia(c)Roglyphes by PAPUS
Premiers A(c)La(c)Ments de Lecture de La Langue A(c)Gyptienne, Caracta]res Hia(c)Roglyphiques, Cours by PAPUS
Barano Cocoro by Kenneth U Idiodi, W J Albersheim, Papus, H Spencer Lewis, Gail Best, Christian Bernard