Teddy Fay returns to La La Land, in the latest thriller from #1 New York Times-bestselling author Stuart Woods.Teddy Fay is back in Hollywood and caught in two tricky situations. First, a rising star at Centurion becomes the target of malicious gossip, and Teddy must find and neutralize the source before the situation gets out of hand--or becomes v...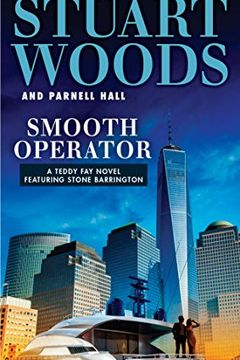 From #1 bestselling author Stuart Woods comes an extraordinary new series starring an old fan favorite: Teddy Fay. When President Kate Lee calls Stone Barrington to Washington on an urgent matter, it's soon clear that a potentially disastrous situation requires the kind of help more delicate than even he can provide . . . and he knows just the righ...
Teddy Fay returns to his roots in espionage, in the latest thriller from #1 New York Times-bestselling author Stuart Woods.When Teddy Fay receives a freelance assignment from a gentleman he can't refuse, he jets off to Paris on the hunt for a treasonous criminal. But as Teddy unearths more information that just doesn't seem to connect, his straight...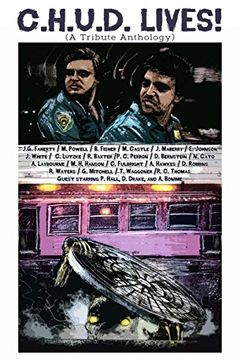 C.H.U.D. LIVES!
A Tribute Anthology
Jonathan Maberry, Tim Waggoner, Michael H. Hanson, JG Faherty, Mort Castle, Eugene Johnson, Nick Cato, David Robbins, Martin Powell, Mitchell Greg, Eric S. Brown, David Drake, Robert E. Waters, Ryan C. Thomas, Christopher Fulbright, Angeline Hawkes, Alex Laybourne, Ben Fisher, Jason White, David Bernstein, Chad Lutzke, Philip C. Perron, Ross Baxter, Parnell Hall, Crystal Lake Publishing
-
2018-04-27
Today's top Horror and SF authors pay tribute to C.H.U.D. in this anthology of original fiction.C.H.U.D. is a genre defying, cult classic film featuring monsters living in the sewers below New York. The stories in this anthology expand the world created by the film and add depth to the C.H.U.D. universe like never before. From stories of apocalypti...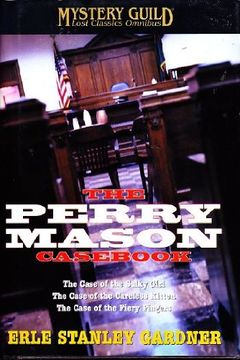 A Perry Mason Casebook
The Case of the Sulky Girl / Case of the Careless Kitten / Case of the Fiery Fingers
Erle Stanley Gardner
-
1999-01-01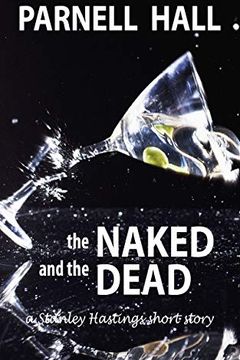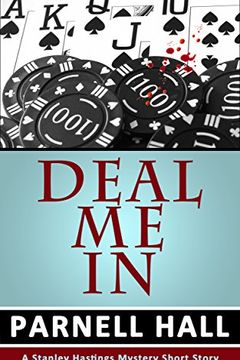 Deal Me In
Parnell Hall
-
2017-04-19

(first published in 2007)
From Dead Man's HandWhen a poker player slumps dead on the table, disrupting stock broker Adam Addington's elite Park Avenue game, Stanley Hastings will have to redeal the fatal hand to prove who killed him. "Fifteen new stories show how poker can be-or lead to, or cover up-murder...The best hands are dealt by Parnell Hall..." - Kirkus Review From ...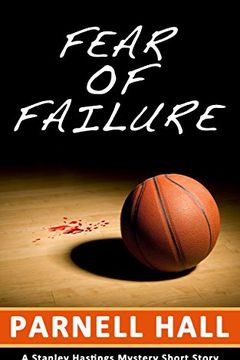 From Murder at the Foul LineMurder on the basketball court? When six foot ten, 280 pound Grant Jackson collapses and dies, ending his team's chance of reaching the N.I.T playoffs, his mother sues for negligence. Stanley Hastings would like to get some money for the single mother of 8, but he has a another concern. Who killed Grant? "...the stories ...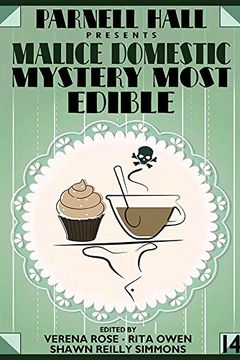 The Malice Domestic anthology series returns with a new take on mysteries in the Agatha Christie tradition -- 36 original tales with a culinary bent! Included are:A Cup of Tea, by Parnell Hall Brown Recluse, by Marcia Adair A Slice of Heaven, by Laura Brennan The Extra Ingredient, by Joan Long A Death in Yelapa, by Leslie Budewitz The Pie Sisters, ...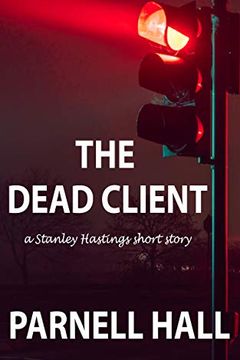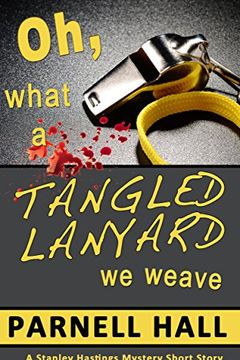 Dark City Lights by Lawrence Block, Lawrence Block
Chasing Jack by Parnell Hall
The Money Shot by Stuart Woods, Parnell Hall
The Naked Typist by J. P. Hailey
The Anonymous Client by Parnell Hall
Barely Legal by Stuart Woods, Parnell Hall
The Underground Man by J. P. Hailey
Blackmail by Parnell Hall
Lethal Luncheon by Parnell Hall
The Baxter Trust by Parnell Hall
Cozy Case Files by Ellie Alexander, Ellen Hart, Shari Randall, Frances Brody, Parnell Hall, Tessa Arlen, Vivien Chien, Julia Chapman, Paige Shelton, Jane K. Cleland
Death of a Vampire by Parnell Hall
Last Puzzle & Testament by Parnell Hall
Clicker Training by Parnell Hall
The Innocent Woman by Parnell Hall
Stalking the Puzzle Lady by Parnell Hall
And a Puzzle to Die On by Parnell Hall
Strangler by Parnell Hall
Puzzled Indemnity by Parnell Hall
Dead Man's Puzzle by Parnell Hall
With this Puzzle, I Thee Kill by Parnell Hall
Detective by Parnell Hall
The Shamus Game by Various
Manslaughter by Parnell Hall
The Witness Cat by Parnell Hall
The KenKen Killings by Parnell Hall
Puzzled to Death by Parnell Hall
Most Wanted by Sue Grafton, Sara Paretsky, Lawrence Block, And 9 Others
NYPD Puzzle by Parnell Hall
You Have the Right to Remain Puzzled by Parnell Hall
A Puzzle in a Pear Tree by Parnell Hall
The Wrong Gun by Parnell Hall
Presumed Puzzled by Parnell Hall
Arsenic and Old Puzzles by Parnell Hall
Murder at the Foul Line by Otto Penzler
Crimes by Moonlight by Charlaine Harris
A Fool for a Client by Parnell Hall
The Purloined Puzzle by Parnell Hall
A Clue for the Puzzle Lady by Parnell Hall
$10,000 in Small, Unmarked Puzzles by Parnell Hall
A Puzzle to be Named Later by Parnell Hall
The Sudoku Puzzle Murders by Parnell Hall
Murder Most Crafty by Susan Wittig Albert, Paula Woods Jan Burke Dorothy Cannell, Tim Myers, Monica Ferris & Denise Williams, Judith Kelman Victoria Houston, Sujata Massey Margaret Maron, Gillian Roberts Sharan Newman, Maggie Bruce
The Puzzle Lady vs. The Sudoku Lady by Parnell Hall
Dead Man's Hand by Otto Penzler
Real Questions by Kathryn Evans
Show Business Is Murder by
Lights! Camera! Puzzles! by Parnell Hall