In "Bombshell," former CIA-operative-turned-movie-producer Teddy Fay returns to Hollywood and gets caught in two tricky situations: neutralizing the source of malicious gossip targeting a rising star at Centurion, and dealing with a criminal thug bearing a grudge against him. With every bit of his undercover skills and fearless daring, Teddy must stay one step ahead of his foes or find himself one foot in the grave. A must-read thriller from #1 NYT-bestselling author Stuart Woods.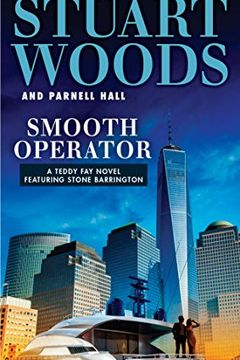 Meet Teddy Fay, the ex-CIA agent with a penchant for justice outside the law, in this thrilling new series from bestselling author Stuart Woods. When President Kate Lee calls Stone Barrington for help with a delicate matter, he calls on Teddy to step in. With his mastery of disguise and determination to do what's right, Teddy is the perfect man for the job. Get ready for non-stop action and suspense with Smooth Operator.
In "Skin Game," Teddy Fay, a former black ops agent, is on a mission to stop a criminal in Paris. However, things quickly become more complicated as Teddy uncovers a web of secrets and a global threat. With evil hiding in the shadows of the City of Lights, Teddy is the only one who can prevent a disaster.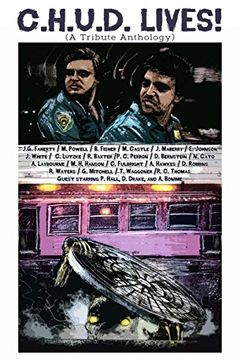 C.H.U.D. LIVES!
A Tribute Anthology
Jonathan Maberry, Tim Waggoner, Michael H. Hanson, JG Faherty, Mort Castle, Eugene Johnson, Nick Cato, David Robbins, Martin Powell, Mitchell Greg, Eric S. Brown, David Drake, Robert E. Waters, Ryan C. Thomas, Christopher Fulbright, Angeline Hawkes, Alex Laybourne, Ben Fisher, Jason White, David Bernstein, Chad Lutzke, Philip C. Perron, Ross Baxter, Parnell Hall, Crystal Lake Publishing
-
2018-04-27
Top horror and sci-fi authors pay tribute to the cult classic film featuring monsters living in the sewers below New York in C.H.U.D. LIVES! anthology. These original stories expand the world of C.H.U.D. and take you beyond the movie to events that occurred before, during, and after the scenes we remember so well. From apocalyptic horror to all-out monster action and evening strolls that end in death, this anthology will leave you both smiling and breathless. Includes interviews with the movie's producer and screenwriter, and never-before-seen behind-the-scenes photos.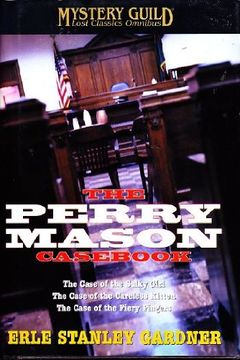 A Perry Mason Casebook
The Case of the Sulky Girl / Case of the Careless Kitten / Case of the Fiery Fingers
Erle Stanley Gardner
-
1999-01-01
Experience three thrilling cases from legendary detective Perry Mason in this must-read book. Follow along as he investigates The Case of the Sulky Girl, The Case of the Careless Kitten, and The Case of the Fiery Fingers. This exciting omnibus volume is sure to keep you on the edge of your seat until the very end.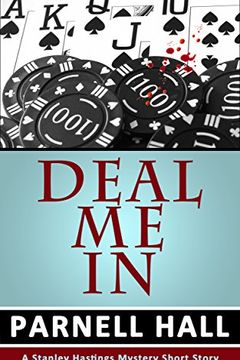 Deal Me In
Parnell Hall
-
2017-04-19

(first published in 2007)
This gripping book is all about murder, deceit, and poker. When a player dies at an elite Park Avenue game, Stanley Hastings is on a mission to uncover the killer, dealing another hand to reveal the truth. With 15 new stories that prove poker can lead to murder, "The best hands are dealt by Parnell Hall…" according to Kirkus Review.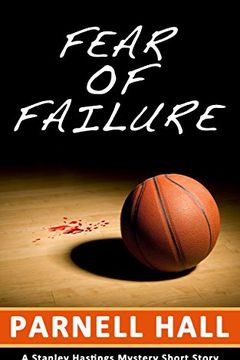 "In Fear of Failure" explores the mysterious death of Grant Jackson on a basketball court, which leads to a lawsuit and a hunt for his killer. Stanley Hastings finds himself torn between helping the single mother of 8 and solving the murder case. A thrilling read recommended by Kirkus Review.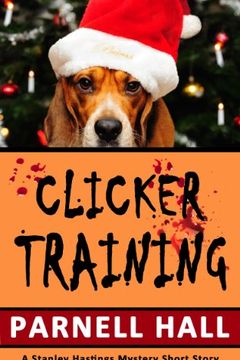 Murder mystery with a holiday twist! Join Stanley Hastings and his trusty dog Zelda at a cozy Vermont inn, where they stumble upon a shocking crime scene: a dead body under the Christmas tree. Can Stanley crack the case before the local police? A perfect read for fans of whodunnits and canine companions.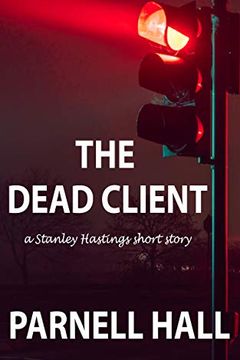 Shamus Award winner 2016.Stanley's client is dead. But Stanley won't stop fighting for him....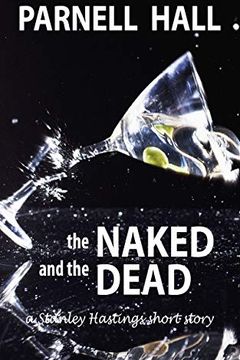 When Stanley is caught with a dead naked woman, the police are less than pleased....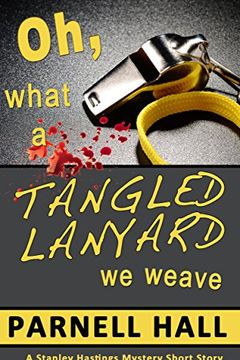 The Naked Typist by J. P. Hailey
The Underground Man by J. P. Hailey
The Money Shot by Stuart Woods, Parnell Hall
The Anonymous Client by Parnell Hall
Barely Legal by Stuart Woods, Parnell Hall
Chasing Jack by Parnell Hall
Lethal Luncheon by Parnell Hall
The Baxter Trust by Parnell Hall
Blackmail by Parnell Hall
The Innocent Woman by Parnell Hall
Parnell Hall Presents Malice Domestic by
Dark City Lights by Lawrence Block, Lawrence Block
Last Puzzle & Testament by Parnell Hall
Strangler by Parnell Hall
The Witness Cat by Parnell Hall
Cozy Case Files by Ellie Alexander, Ellen Hart, Shari Randall, Frances Brody, Parnell Hall, Tessa Arlen, Vivien Chien, Julia Chapman, Paige Shelton, Jane K. Cleland
And a Puzzle to Die On by Parnell Hall
Dead Man's Puzzle by Parnell Hall
Stalking the Puzzle Lady by Parnell Hall
Puzzled Indemnity by Parnell Hall
Death of a Vampire by Parnell Hall
Detective by Parnell Hall
The Shamus Game by Various
Manslaughter by Parnell Hall
With this Puzzle, I Thee Kill by Parnell Hall
The Wrong Gun by Parnell Hall
The KenKen Killings by Parnell Hall
Puzzled to Death by Parnell Hall
NYPD Puzzle by Parnell Hall
You Have the Right to Remain Puzzled by Parnell Hall
A Puzzle in a Pear Tree by Parnell Hall
Presumed Puzzled by Parnell Hall
Arsenic and Old Puzzles by Parnell Hall
A Fool for a Client by Parnell Hall
Crimes by Moonlight by Charlaine Harris
The Purloined Puzzle by Parnell Hall
A Clue for the Puzzle Lady by Parnell Hall
$10,000 in Small, Unmarked Puzzles by Parnell Hall
Most Wanted by Sue Grafton, Sara Paretsky, Lawrence Block, And 9 Others
A Puzzle to be Named Later by Parnell Hall
The Sudoku Puzzle Murders by Parnell Hall
Murder at the Foul Line by Otto Penzler
Murder Most Crafty by Susan Wittig Albert, Paula Woods Jan Burke Dorothy Cannell, Tim Myers, Monica Ferris & Denise Williams, Judith Kelman Victoria Houston, Sujata Massey Margaret Maron, Gillian Roberts Sharan Newman, Maggie Bruce
Dead Man's Hand by Otto Penzler
The Puzzle Lady vs. The Sudoku Lady by Parnell Hall
Real Questions by Kathryn Evans
Lights! Camera! Puzzles! by Parnell Hall
Show Business Is Murder by