Penelope Douglas Books
Penelope Douglas is a New York Times, USA Today, and Wall Street Journal bestselling author. Her books have been translated into fifteen languages and include The Fall Away Series, The Devil's Night Series, and the stand-alones, Misconduct, Punk 57, Birthday Girl, Credence, and Tryst Six Venom. Please look for Falls Boys and Motel, coming next.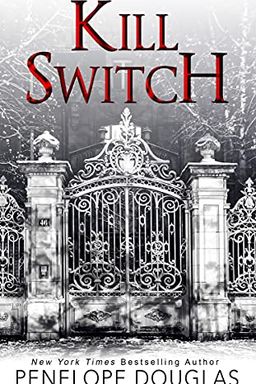 This romantic suspense novel follows Winter, who learns that sending Damon to prison was a big mistake, as he now seeks revenge. With no plan of stopping, Damon sets his sights on Winter's family to make them all pay for what happened. Will Winter be able to survive the wrath of Damon, or will he succeed in making her life a living nightmare? This book is recommended for readers 18+. Prior to reading, it is advised to read the first two books in the Devil's Night series.
Buckle up for a thrilling ride in the final installment of the Devil's Night series by Penelope Douglas. Set in a secluded mansion called Blackchurch, the story revolves around five prisoners and nowhere to run. The protagonist, Will Grayson, is locked up and ready to wreak havoc with a plan and a new pack of wolves. To his surprise, one of his enemies is smuggled into the mansion, adding to the suspense. Nightfall is a romantic suspense thriller suitable for readers 18+, and it is necessary to read the prior installments in the series before starting this story.
This steamy novel covers the tumultuous relationship between two former friends. Filled with raw emotion and intense physicality, the main character's journey of anger, love, and self-discovery is sure to keep readers on the edge of their seats. However, be warned - this book is only for adult readers due to explicit content.
Experience the thrill of speed and domination in this captivating book about a girl driver who becomes the queen of the race. Although everyone wants to be like her, she just wants to survive. But things change when she meets Jared Trent, a famous racer who everyone talks about. Will she be able to hold on to her new identity when Jared comes back home? Find out in this exciting tale of power, love, and self-discovery.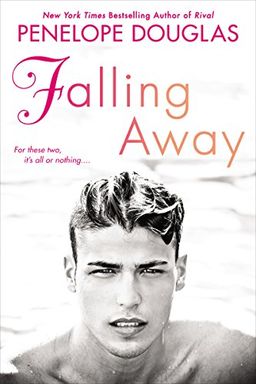 A college student's mistake lands her back in her small hometown for the summer, where she must complete community service. Living next door is her high school crush, who never forgot about her. As they grow closer, he learns that she struggles to break free from her mother's shadow while she inspires him to reveal his deepest secrets.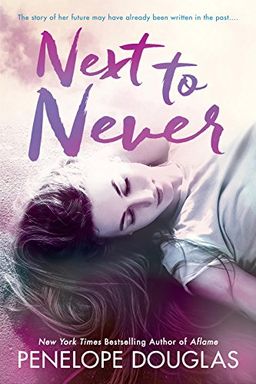 In this novella, Quinn Caruthers struggles to break free from the watchful eyes of her father and three older brothers - who make dating impossible. When family friend Lucas Morrow captures her heart, she knows it's going to be a problem. But then a package reveals family secrets that threaten to turn Quinn's world upside down, leading her to reevaluate her choices. With a focus on family history and introducing a new generation, this novella is a great addition to the series that began with Bully.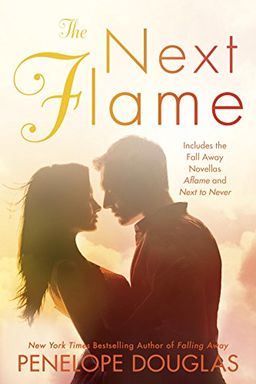 The Next Flame is a two-in-one book featuring the bestselling novella Aflame and the latest addition to the Fall Away series, Next to Never. In Next to Never, Quinn Caruthers struggles to break free from her protective brothers and pursue the man she loves. Meanwhile, Aflame follows Tatum Brandt as she navigates medical school and tries to leave her past with Jared Trent behind. This book is perfect for fans of the Fall Away series who wanted a paperback version of Aflame and those looking for a lead-in to the upcoming spin-off series.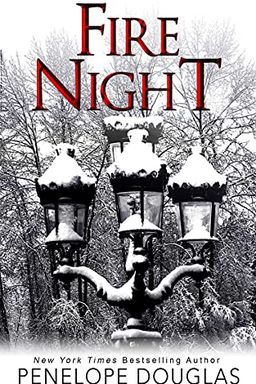 Fire Night
A Devil's Night Holiday Novella
Penelope Douglas
-
2020-12-05
Experience the magic of the longest night of the year, celebrated through different names like Midwinter, Yule, and Fire Night. The whispers and the snow outside sets a mystical atmosphere, as candles light up in St. Killian's. This 28k word novella is the perfect read to get into the spirit of the holiday season.
This intense romantic suspense novel continues the story of a group of friends from the first installment in the series, Corrupt. The hunt for a hidden twelfth floor in an abandoned hotel becomes a dangerous game of chase, with high stakes and buried secrets. But Kai, recently released from prison for a crime he would commit again, has a personal motive for finding the hidden hideaway. Suitable for mature audiences, Hideaway is a stand-alone romance with a suspenseful plot that builds on events from Corrupt.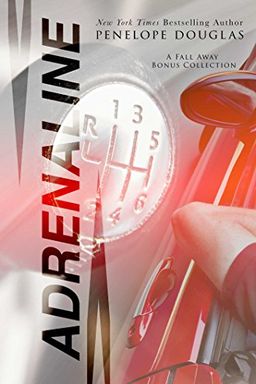 Adrenaline
A Fall Away Series Bonus Content Collection
Penelope Douglas
-
2016-07-13
Get even more from your favorite book series with Adrenaline! This book contains over 36,000 words of bonus scenes, deleted scenes, character conversations, Q&As, and more. Explore Jared and Tate's Chemistry Lab Scene, Valentine's Day Scene, and Anniversary Scene, Madoc and Fallon's Morning After, and Deleted Scenes from Bully and Falling Away. There's even an epic Next Generation Bonus Scene! Perfect for fans of the Fall Away series, Adrenaline is a must-read for those craving more from their favorite characters.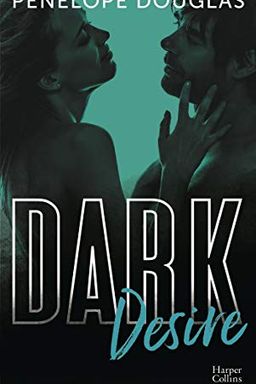 Rival by Penelope Douglas
Birthday Girl by Penelope Douglas
Tryst Six Venom by Penelope Douglas
Misconduct by Penelope Douglas
Bully by Penelope Douglas
Conclave by Penelope Douglas
Corrupt by Penelope Douglas
Punk 57 by Penelope Douglas
Credence by Penelope Douglas