Penelope Sky Books
A New York Times and USA Today Bestselling Author, Penelope Sky is known for her dark romance that makes you fall for her characters….no matter how dark they seem. Her books are being translated into several languages around the world, and she's sold more than a million books worldwide. She lives in a small town in California with her husband, where she spends most of her time writing on the back porch.
Explore the dynamic between two characters who are both working off the buttons they have earned through favors done for each other. As they fall deeper in love, they struggle with asking for what they truly want - from dinners to evenings at the beach - while the cost of these favors leaves them with dwindling supplies. Will they continue to give what they can until one person runs out, or will they find a way to be honest with each other about what they need?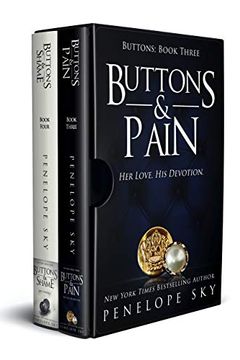 A woman escapes to New York City and tries to move on from a painful past. With a tracker in her ankle, she's surprised that her captor hasn't come after her, until she finds a mysterious pile of buttons in her apartment. A gripping tale of love, betrayal, and unexpected twists.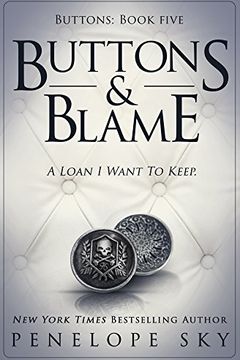 This captivating tale follows a protagonist who is tasked with returning a woman to finish a deal, but as he spends time with her, he finds himself developing feelings he never expected. Torn between his duty and his heart, he must decide what matters most.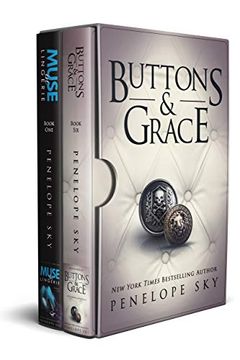 "Buttons and Grace" is a thrilling book that explores the aftermath of a blood war, all for the sake of one woman. With a bonus book included, it's a must-read for anyone who loves action-packed stories filled with suspense and intrigue.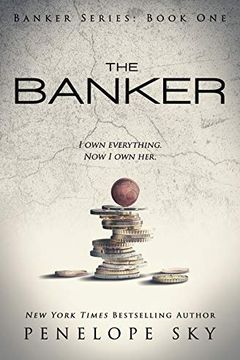 A young woman is faced with a dangerous ultimatum: take down one of Italy's most powerful men or lose her father. But how can she possibly infiltrate his fortress? The answer lies in seduction. This thrilling novel is set in the same universe as the Barsettis, with guest appearances from some familiar faces.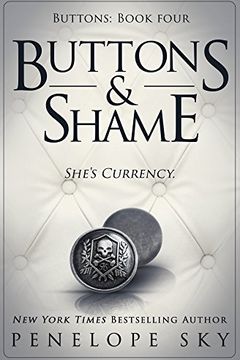 A provocative tale about power, desire, and moral boundaries. When businessman Tristan offers his slave as collateral for a shipment, Cane must grapple with his conscience as he gets drawn into a dangerous game of desire and possession. Told from multiple perspectives, Buttons and Shame is a complex and steamy read that will keep you on the edge of your seat.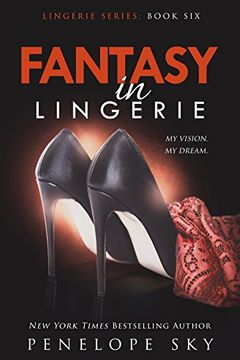 "Fantasy in Lingerie" is a gripping tale about a forbidden love between two individuals from warring families. The main character is torn between her loyalty to her family and her undeniable attraction to a man who is the son of her aunt's killer. With a touch of danger, romance, and suspense, this book will keep you on the edge of your seat until the very end.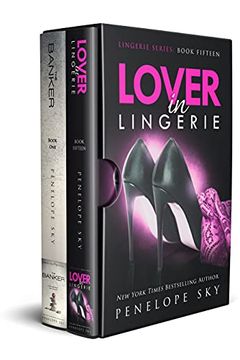 A forbidden romance thrives in Lover in Lingerie as two people with undeniable chemistry come together for three unforgettable months. But will their attraction be enough to overcome the dangerous path ahead? Get lost in this steamy and thrilling romance novel.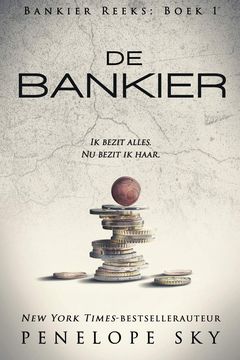 "De Bankier" by Penelope Sky is a captivating tale about a young woman whose father has been taken hostage. In order to save him, she's forced to take on the most powerful man in Italy, Cato Marino. With his impenetrable fortress and paranoid nature, taking him down is nearly impossible. Her only option? Get into his bed, and stay there. This book features guest appearances by characters from the popular "Barsettis" series.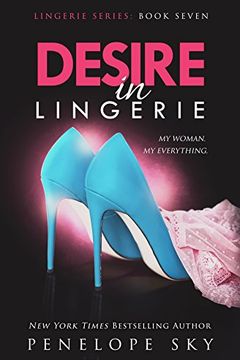 "Desire in Lingerie" is a captivating tale about a woman who finds herself drawn to a man she despises. But as she gets to know him, she begins to see that he may not be exactly who she thought he was. Despite their deepening connection, her father would never approve of their love. Will she follow her heart or obey her father's wishes? A gripping story of love, desire, and the struggle to choose between familial duty and personal happiness.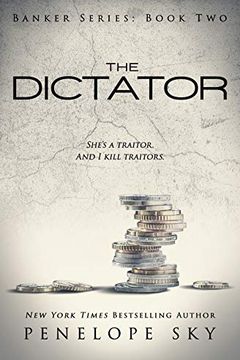 Queen in Lingerie by Penelope Sky
Beauty in Lingerie by Penelope Sky
The Skull Ruler by Penelope Sky
Sassy in Lingerie by Penelope Sky
Empress in Lingerie by Penelope Sky
Lady in Lingerie by Penelope Sky
Fighter in Lingerie by Penelope Sky
The Skull Crusher by Penelope Sky
The Skull King by Penelope Sky
Foxy In Lingerie by Penelope Sky
The Scotch Royals by Penelope Sky
Princess in Lingerie by Penelope Sky
Fine in Lingerie by Penelope Sky
De despoot (Bankier) by Penelope Sky
The Scotch Queen by Penelope Sky
Vérité (Fiancés t. 10) by Penelope Sky
Committed by Penelope Sky
The Tyrant by Penelope Sky
Verlobt Buch Zwei by Penelope Sky
Skull King by Penelope Sky
Dancer in Lingerie by Penelope Sky
Divine in Lingerie by Penelope Sky
Mensonges (Fiancés t. 8) by Penelope Sky
Cachottier (Fiancés t. 9) by Penelope Sky
Verlobt Buch Neun by Penelope Sky
The Wolf and His Wife by Penelope Sky
Buttons & Lace by Penelope Sky
Verlobt Buch Vier by Penelope Sky
Dévoués (Fiancés t. 4) by Penelope Sky
Verlobt Buch Eins by Penelope Sky
Verlobt Buch Acht by Penelope Sky
Verlobt Buch Drei by Penelope Sky
The Chateau by Penelope Sky
Pour l'éternité (Fiancés t. 7) by Penelope Sky
Verlobt Buch Zehn by Penelope Sky
Verlobt Buch Fünf by Penelope Sky
Première chance (Fiancés t. 5) by Penelope Sky
Voor altijd by Penelope Sky
Muse in Lingerie by Penelope Sky
Deuxième chance (Fiancés t. 6) by Penelope Sky
Verlobt Buch Sechs by Penelope Sky
The Scotch Series by Penelope Sky
The Lone Wolf by Penelope Sky
Le Château by Penelope Sky
Le campement (Le Château t. 2) by Penelope Sky
Mein einsamer Wolf by Penelope Sky
Le loup solitaire by Penelope Sky
De eenzame wolf by Penelope Sky
The Palace by Penelope Sky
The Wolf and the Sheep by Penelope Sky
The Scotch King by Penelope Sky
Le Big Boss (Le Château t. 3) by Penelope Sky
Le roi du Scotch by Penelope Sky
The Cult (Cult #1) by Penelope Sky
Verlobt Buch Sieben by Penelope Sky
Toegewijd by Penelope Sky