Peter Eisner Books
PETER EISNER's newest book is MacArthur's Spies, a nonfiction account of American spies and guerrillas who challenged the Japanese occupation of the Philippines. He has served as deputy foreign editor and Washington, D.C, political editor with the Washington Post, foreign editor and senior foreign correspondent of Newsday, and bureau chief and correspondent for AP in the US and Latin America. Eisner is the former managing director of the Center for Public Integrity, a Washington-based watchdog organization. He is the author or coauthor of five previous books, including The Pope's Last Crusade, The Italian Letter, and The Freedom Line, winner of the Christopher Award.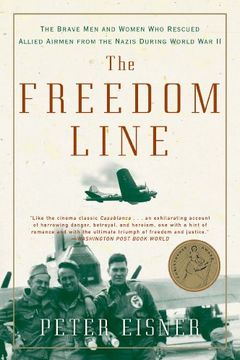 The Freedom Line
The Brave Men and Women Who Rescued Allied Airmen from the Nazis During World War II
Peter Eisner
-
2004-04-06
This enthralling true story follows the thrilling journey of an American pilot shot down over Belgium during World War II. Rescued by the courageous operatives of the Comet Line, a group of young men and women dedicated to saving Allied aircrews, the pilot embarks on a dangerous journey to safety. Led by an elegant Belgian woman and armed only with guile and spirit, the group faces bloodhounds, Gestapo, and Luftwaffe police on their perilous trek to freedom. Based on interviews with survivors and in-depth archival research, this book is a gripping tribute to courage and human spirit.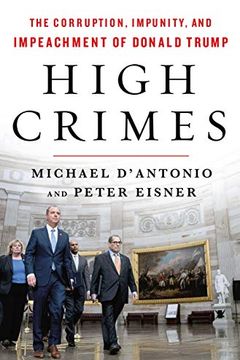 High Crimes
The Corruption, Impunity, and Impeachment of Donald Trump
Michael D'Antonio, Peter Eisner
-
2020-10-20
"High Crimes" is an insightful take on the House impeachment process that uncovers the real motivations behind the Ukraine scandal, including a money grab and oil. Award-winning journalists Michael D'Antonio and Peter Eisner draw upon their year-long access to key House leaders to reveal the politicking and strategies that led to the impeachment hearings. From the heated confrontations between the Trump administration and House Democrats to behind-the-scenes details that never came up in public, this book is an illuminating read that promises to be Trump's Final Days.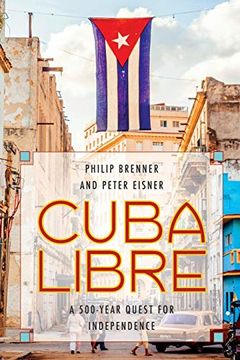 Cuba Libre
A 500-Year Quest for Independence
Philip Brenner, Peter Eisner
-
2017-10-17
Explore Cuba's rich and complex history with this insightful book. Covering the island's story from 1492 to present day, it provides a balanced and knowledgeable introduction for anyone eager to go beyond stereotypes.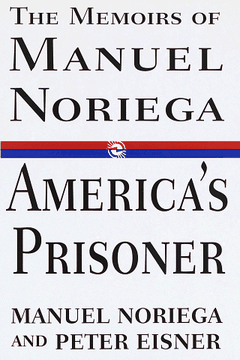 America's Prisoner
The Memoirs of Manuel Noriega
Peter Eisner
-
1998-06-30

(first published in 1997)
Discover the controversial memoir of America's only prisoner of war, Manuel Noriega. Uniquely positioned to provide insight into US relations with Panama and the true reasons for the 1989 invasion that removed him from power, Noriega reveals backstage dealings with high-profile figures such as George Bush, Fidel Castro, and Moammar Gahdafi. Investigated independently by Peter Eisner, a top foreign correspondent, this memoir raises new questions about Noriega's alleged drug and murder charges while shedding light on the unconscionable damage inflicted upon Panama's people by the US invasion. America's Prisoner is a must-read for anyone interested in US aggression and duplicity.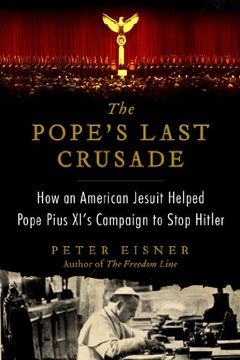 The Pope's Last Crusade
How an American Jesuit Helped Pope Pius XI's Campaign to Stop Hitler
Peter Eisner
-
2013-03-19
A gripping and shocking story of conspiracy within the Vatican unfolds in this essential work. In 1938, Pope Pius XI enlisted an American Jesuit to write a papal encyclical publicly condemning Hitler and Mussolini. However, conservative members of the Vatican's inner circle secretly worked to suppress the document. This book, backed by recent evidence from Vatican archives, offers a compelling journey into the heart of the Vatican and sheds new light on one of modern history's most critical moments.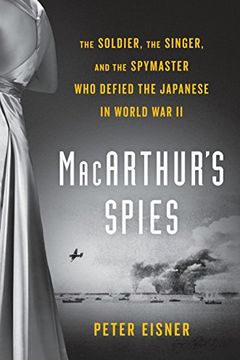 Macarthur's Spies
The Soldier, the Singer, and the Spymaster Who Defied the Japanese in World War II
Peter Eisner
-
2017-05-02
"Step into the exotic landscape of occupied Manila during World War II and delve into a thrilling story of espionage, daring, and deception. Follow the courageous journey of three individuals who refused to surrender and successfully foiled Japanese efforts for more than two years. From Colonel John Boone's insurgent force to Chick Parsons' covert coordination of guerrilla efforts, and Claire Phillips' nightclub cover for supplying food to Americans in the hills and prisoners of war, MacArthur's Spies is a true tale of heroism that will captivate readers who love Casablanca and historical espionage."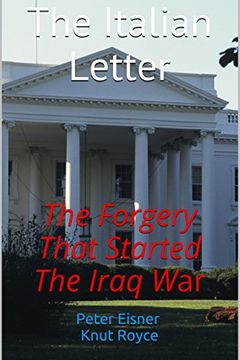 "Unveiling the Truths Behind the Iraq War: The Italian Letter" is a investigative report that examines the Bush administration's decision to go to war with Iraq. Despite being widely known as a forgery, the Italian Letter was used as a basis for the war and the justification behind George W. Bush's 2003 State of the Union speech. With explosive historic insights, this book takes readers on an international journey from Italy, to Niger, to Iraq and into the White House, providing a greater understanding of the Iraq War and how the United States got there.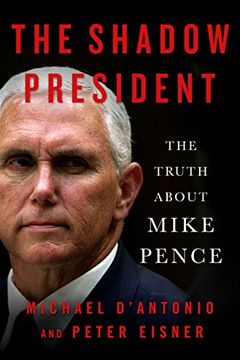 This revealing biography delves into the life and ambitions of the current Vice President of the United States, who proclaims himself a Christian first, a conservative second, and a Republican third. With painstaking research, the authors unmask the real Mike Pence, shedding light on his drive for power and religious beliefs that shape his politics. Highlighting his humble facade and laser-focused ambition, this book offers a critical assessment of the most powerful Christian Right politician to ever hold national office.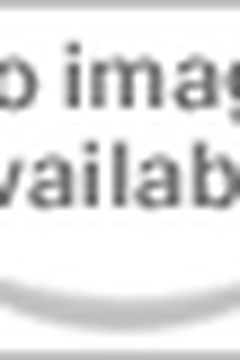 1
Bruce; Ann & Sasha Shulgin; Douglas Ruskoff; Peter Stafford; Nick Herbert; Elizabeth Gips; Marc Katzman; Dr. James Fadiman Eisner
-
2019-09-12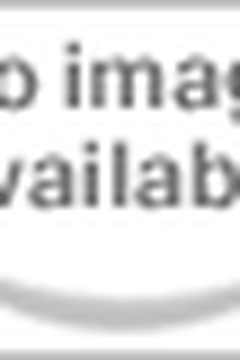 Right to Kill by Adam Itkin