Peter Kreeft Books
Peter Kreeft is a Catholic apologist, professor of philosophy at Boston College and The King's College, and author of over 45 books including Fundamentals of the Faith , Everything you Ever Wanted to Know about Heaven , and Back to Virtue . Some consider him the best Catholic philosopher currently residing in the United States. His ideas draw heavily from religious and philosophical tradition, especially Thomas Aquinas, Socrates, G. K. Chesterton and C. S. Lewis. Kreeft has writings on Socratic logic, the sea, Jesus Christ, the Summa Theologica, angels, Blaise Pascal, and Heaven, as well as his work on the Problem of Evil, for which he was interviewed by Lee Strobel in his bestseller, The Case for Faith .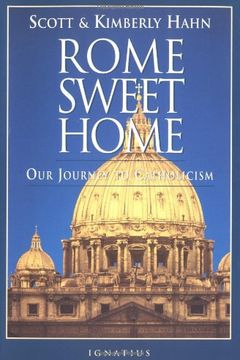 Rome Sweet Home
Our Journey to Catholicism
Scott Hahn Ph.D., Kimberly Hahn
-
1993-08-01
"Rome Sweet Home" follows the spiritual journey of Scott and Kimberly Hahn, a popular Catholic couple who share their conversion story from anti-Catholic Protestantism to Catholicism. Written with charity and wit, the Hahns' love for Christ and Scripture is contagious, inspiring lukewarm Catholics to participate more actively in the Church and influencing countless conversions to Catholicism. Their focus on the importance of family, both biological and spiritual, makes this a must-read for all.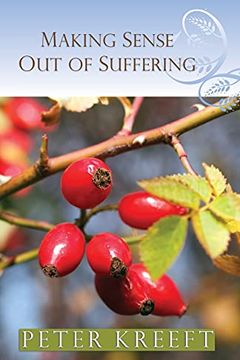 "Understand the Mystery of Suffering with Wisdom and Heart. Join Peter Kreeft on a personal quest to make sense of random suffering in billions of normal lives. This book offers insight and conviction for those with empty hearts. Discover the depth of wisdom gained from experience and observation. A must-read for anyone seeking answers to life's toughest questions."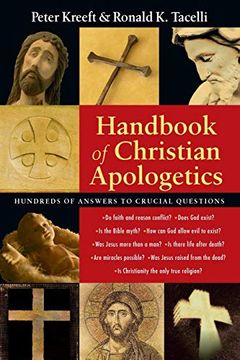 This Christian apologetics handbook covers crucial topics like faith and reason, the existence of God, creation and evolution, and more. Written by Peter Kreeft and Ronald K. Tacelli, this practical guidebook offers reasonable, witty, and wise answers to questions of faith and reason. Whether you seek answers yourself or want to engage in discussions with others, this book provides valuable resources to help you navigate the complexities of Christian belief.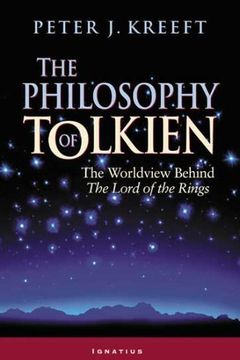 Explore the philosophical themes in The Lord of the Rings with Peter Kreeft's engaging guide. Organized into 50 categories with over 1,000 references to the text, this book offers a rich understanding of Middle Earth's underlying philosophies. It's also an excellent introduction to philosophy, covering many great questions of the discipline. With Kreeft's tools, readers can dive deeper into one of the greatest fantasy worlds of all time.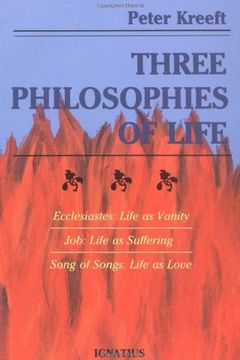 Three Philosophies of Life
Ecclesiastes--Life as Vanity, Job--Life as Suffering, Song of Songs--Life as Love
Peter Kreeft
-
1990-06-01

(first published in 1989)
Explore the three profound books of the Bible that represent the three philosophies of life: vanity, suffering, and love. In Three Philosophies of Life, philosopher Peter Kreeft reflects on Ecclesiastes, Job, and Song of Songs and how they play out in our hearts and lives, ultimately leading to the theological virtues of faith, hope and love. Discover an epic journey through Hell, Purgatory, and Heaven, and the true meaning of life.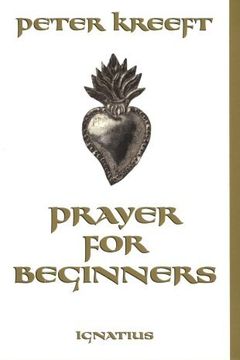 Discover the secrets to an intimate and fulfilling prayer life with this insightful guide by Peter Kreeft. Written for beginners who struggle with prayer, Kreeft offers practical steps and profound advice based on the wisdom of the saints and The Practice of the Presence of God by Brother Lawrence. Covering key areas such as motives, methods, patience, faith, and grace, this book is the perfect guide for anyone seeking to deepen their spiritual connection through prayer.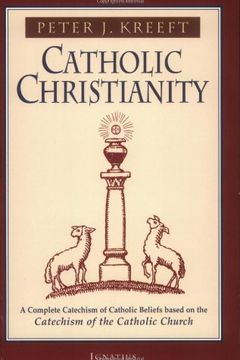 Catholic Christianity
A Complete Catechism of Catholic Church Beliefs Based on the Catechism of the Catholic Church
Peter Kreeft
-
2001-03-01
Explore the complete beliefs of Catholicism in this popular, concise book. Using the official universal catechism, the author presents a comprehensive summary of Catholic doctrine, morality, and worship in clear language. This book is based on the most thorough and complete catechetical summary of Catholic belief in print, making it a valuable resource for those seeking to understand the fundamental teachings of the Catholic Church.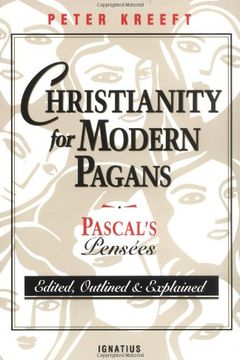 Discover how Baise Pascal's apologetics found in his Pensees are ideal for modern, sophisticated skeptics in Christianity for Modern Pagans by Peter Kreeft. Kreeft believes Pascal is the post-medieval apologist whose writing is the most effective method for evangelizing today's secularized pagans, both inside and outside of the Church. Learn why a man who was centuries ahead of his time, a great scientist and inventor, is the perfect author for our modern world.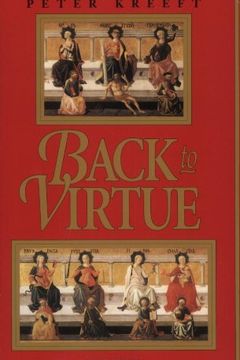 Back to Virtue
Traditional Moral Wisdom for Modern Moral Confusion
Peter Kreeft
-
1992-10-01

(first published in 1986)
Discover the secrets of living a holy life with this insightful book. The author provides an in-depth analysis of the virtues and their connection with the Beatitudes. Drawing from the accumulated wisdom of St. Paul, C.S. Lewis, and other great thinkers, the book issues a clear call to Christians to actively pursue real virtue in their daily lives. Start your journey towards a virtuous life today.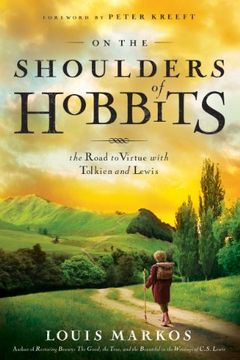 Explore the lessons taught by hobbits and wizards in the world of J.R.R. Tolkien through the eyes of author Louis Markos. This book takes a closer look at the virtues of courage, valor, trust, pride, greed, and jealousy, and shows how they apply to our real lives. Discover the power of great stories and how they inspire and convict us, leaving an unforgettable imprint on our souls.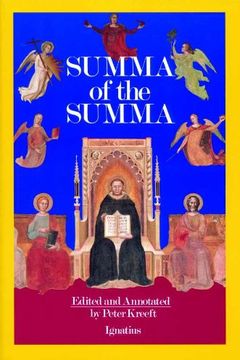 Practical Theology by Peter Kreeft
You Can Understand the Bible by Peter Kreeft
Jesus-Shock by Peter Kreeft
Forty Reasons I Am a Catholic by Peter Kreeft
Our Father by Dr. Gregory Bottaro, Peter Kreeft
I Burned for Your Peace by Peter Kreeft
How to Be Holy by Peter Kreeft
Socratic Logic by Peter Kreeft
The Unaborted Socrates by Peter Kreeft
The Art of Living by Dietrich von Hildebrand, Alice von Hildebrand
The Best Things in Life by Peter Kreeft
El católico atento by Dr. Gregory Bottaro
Symbol or Substance? by Peter Kreeft
The Proverbs of Middle-Earth by David Rowe
Angels and Demons by Peter J. Kreeft
Heaven, the Heart's Deepest Longing by Peter Kreeft
The God Who Loves You by Peter Kreeft
Socrates Meets Jesus by Peter Kreeft
The Philosophy of Jesus by Peter Kreeft
Philosophy 101 by Socrates by Peter Kreeft
Before I Go by Peter Kreeft
Fundamentals of the Faith by Peter Kreeft
Key To The Doctrine Of The Eucharist. by
Love Is Stronger Than Death by Peter Kreeft
Ask Peter Kreeft by Peter Kreeft
Doors in the Walls of the World by Peter Kreeft
Everything You Ever Wanted to Know about Heaven-- But Never Dreamed of Asking by Peter Kreeft
The Platonic Tradition by Peter Kreeft
Wisdom of the Heart by Peter Kreeft
Catholics and Protestants by Peter Kreeft
Socrates' Children by Peter Kreeft
A Shorter Summa by Peter Kreeft
How to Win the Culture War by Peter Kreeft
Socrates' Children by Peter Kreeft
Wisdom from the Psalms by Peter Kreeft
Because God is Real by Peter J. Kreeft
How to Destroy Western Civilization and Other Ideas from the Cultural Abyss by Peter Kreeft
Three Approaches to Abortion by Peter Kreeft
Socrates' Children by Peter Kreeft
Not by Scripture Alone by Robert A. Sungenis (editor)
The Sea Within by Peter Kreeft
Narnia and Beyond by Thomas Howard
Socrates Meets Kant by Peter Kreeft
Summa Philosophica by Peter Kreeft
The Journey by Peter Kreeft
Yes or No? by Peter Kreeft
A Refutation of Moral Relativism by Peter Kreeft
C.S. Lewis for the Third Millennium by Peter Kreeft
Being Catholic by Peter Kreeft
The Shadow-Lands of C.S. Lewis by C. S. Lewis
C.S. Lewis by J.I. Packer, Clyde Kilby, Christopher Mitchell, Peter Kreeft, Lyle Dorsett, Colin Duriez, Andrew Cuneo, Doris T. Myers, Christianity Today
Your Questions, God's Answers by Peter Kreeft
I Surf, Therefore I Am by Peter Kreeft
Women and the Priesthood by Alice Von Hildebrand
Making Choices by Peter Kreeft
The Angel and the Ants by Peter Kreeft
Socrates Meets Descartes by Peter Kreeft
A Socratic Introduction to Plato's Republic by Peter Kreeft
Socrates' Children by Peter Kreeft
Sex au Naturel by Patrick Coffin
Thomas Aquinas on Faith, Hope, and Love by Kaczor
Socrates Meets Machiavelli by Peter Kreeft
Ethics for Beginners by Peter Kreeft
The Two Tasks of the Christian Scholar by
ABCs of the Christian Life by G. K. Chesterton
Socrates Meets Freud by Peter Kreeft
Charisms by Peter Kreeft, Dave Nevins
You Can Understand the Old Testament by Peter Kreeft
Sócrates encontra Descartes by Peter Kreeft
So You Think Nobody Loves You by
This is My Body by Mark Shea
Das Gebet by Peter Kreeft
un dialogue entre le ciel et l'enfer by Peter Kreeft
Reading and Praying the New Testament by Peter Kreeft
Pocket Handbook of Christian Apologetics by Peter Kreeft, Ronald K. Tacelli
Faith by Christopher Kaczor
Socrates Meets Hume by Peter Kreeft
La filosofia di Tolkien by Peter Kreeft
The Story of Western Philosophy by Francis H. Parker
Socrates Meets Kierkegaard by Peter Kreeft
Ecumenical Jihad by Peter Kreeft
Between Heaven & Hell by Peter Kreeft
Jacob's Ladder by Peter Kreeft
C.S. Lewis by Peter Kreeft
Between Allah & Jesus by Peter Kreeft
A Pocket Guide to the Meaning of Life by Peter Kreeft
Disorientation by Peter Kreeft, Fr. George Rutler, Donna Steichen, Jimmy Akin, Fr. John Zuhlsdorf, Robert Spencer, Mark Shea, Eric Metaxas, John Keck, Elizabeth Scalia
Socrates Meets Sartre by Peter Kreeft
The Intellectuals Speak Out About God by
Knowing the Truth About the Resurrection by William Lane Craig
An Ocean Full of Angels by Peter Kreeft
The Snakebite Letters by Peter J. Kreeft
Letters to Jesus (Answered) by Peter Kreeft
Between One Faith and Another by Peter Kreeft
Socrates Meets Marx by Peter Kreeft
If Einstein Had Been a Surfer by Peter Kreeft
Celebrating Middle-earth by
Four Views on Heaven by Zondervan
Shadows of Imagination by
The Ever Illuminating Wisdom of St. Thomas Aquinas by Ralph M. McInerny, Marie George, John Haas, Russell Hittinger, Ronald McArthur, Peter Kreeft
Letters to an Atheist by Peter Kreeft
Knowing the Truth about Heaven and Hell by Harry Blamires
Dialogos Con Socrates / The Journey By Peter Kreeft (Spanish Edition) by P. Kreeft