Peter Sotos Books
Peter Sotos (born April 17, 1960) is a Chicago-born writer who has contributed an unprecedented examination of the peculiar motivations of sadistic sexual criminals. His works are often cited as conveying an uncanny understanding of myriad aspects of pornography. Most of his writings have focused on sexually violent pornography, particularly of that involving children. His writings are also considered by many to be social criticism often commenting on the hypocritical way media handles these issues.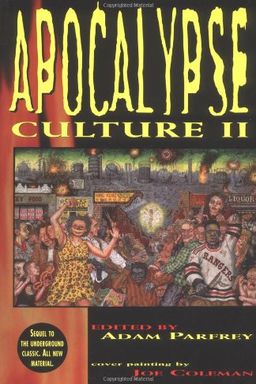 Discover a groundbreaking collection of thought-provoking essays in Apocalypse Culture II. Explore the morally decaying extremes of postmodern culture and uncover taboo topics including biological warfare, mind control, and government sex-slavery. Written by Adam Parfrey, this follow-up to his first book has inspired a new genre of cultural commentary embraced by both independent and mainstream publishers. Don't miss out on this eye-opening read!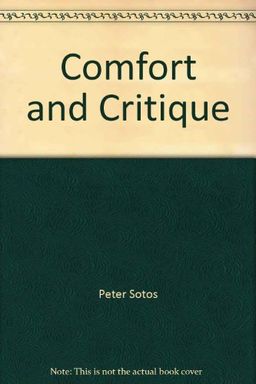 "Comfort and Critique" by cult author Peter Sotos takes a disturbing look at the aftermath of the abduction and murder of 8-year-old Sarah Payne, a crime that stunned England. Through a reverse chronological approach and a collection of news bites and tabloid clippings, Sotos scrutinizes the media's glorification of Payne's parents and the hidden motives of reporters and citizens driven to hysterical excess. With philosophical overtures and self-deprecating quips, this brutal meditation on fantasy and desire features over 100 photos and exposes the insatiable lusts that govern the actions of sexual predators.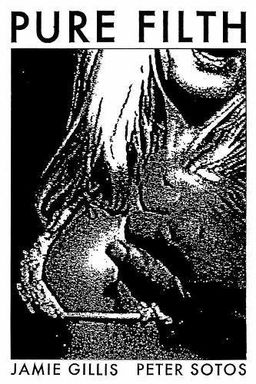 'Transcripts from the Early Years of Radical Pornography' - Pure Filth contains transcripts from over 100 films of Jamie Gillis, a primary performer in pornography's "Golden Age" and inventor of the "Gonzo" genre. Completed just before his death in 2010, Gillis contributed an introduction to each transcript to shed light on his ideas and personal commentary. Extreme novelist and good friend of Gillis, Peter Sotos, provides an unusual perspective to the book, making it more about an artist's understanding of sex than the mere views of a flesh peddler.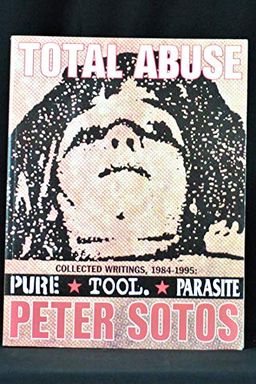 "Total Abuse" is a collection of written works by Peter Sotos, known for his brutally intense language and commentary on pornography. This book contains graphic and disturbing material that is certainly not for the faint-hearted. Readers will find no bland moralistic true crime or horror fiction here. Instead, Sotos offers essays on taboo topics like child pornography, anal rape, and Nazi fetishes without any detached hand-wringing or camp humor. This collection includes previously unpublished work, as well as a brief introduction by Jim Goad and an interview with the author. WARNING: This book is not for the squeamish!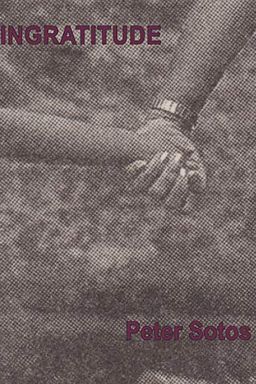 Ingratitude
Peter Sotos
-
0008-08-08

(first published in 2018)
Delve into the complex and unsettling world of sexual compulsion and desistance in this thought-provoking book. Drawing from personal history and criminal case reports, the author offers an insightful analysis of the perpetual churn of memory and the possibility of restitution. Prepare to be challenged by this provocative exploration of ingratitude.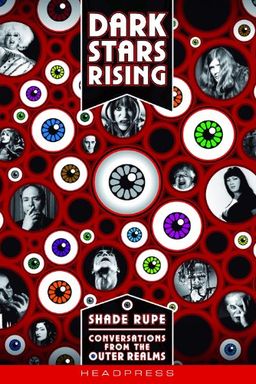 Dark Stars Rising
Conversations from the Outer Realms
Shade Rupe
-
2011-01-15

(first published in 2009)
Discover the darker side of creativity with a collection of twenty-six interviews spanning twenty-three years, featuring creators from film, literature, and performance art. Uncover the fascinating insights of those who work in the shadows, from Divine to Teller, brought to light by renowned New York film writer Shade Rupe. With rare photographs and a resource section for further exploration, DARK STARS RISING is the ultimate guide to the twisted minds behind the art.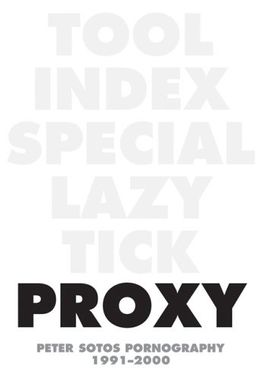 "Proxy" is a provocative collection of five sought-after books by the controversial author Peter Sotos, including "Tick," "Lazy," "Index," "Tool," and "Special." Sotos, a former member of the noise band Whitehouse, is known for his disturbing and challenging writing. This large-format compendium also features a new introduction by Sotos, making it a must-read for fans of transgressive literature.
Explore the gritty and brutal underworld of the sex industry in this controversial book by Peter Sotos. Drawing from his own experiences and investigations, Sotos leaves no stone unturned as he delves into prostitution, pornography, drug abuse, and the most notorious sex crimes. With a relentless and uncompromising approach, Lazy challenges society's hypocritical fascination with taboo subjects. Intersected with real newspaper extracts, this unsanitized account of extreme sex leaves a lasting impression.
This collection of writings by Peter Sotos features three unique books, LORDOTICS, TICK, and SPECIAL, along with a final section previously unpublished: THE PERFECT JASON SWIFT. Through these pieces, Sotos explores various themes and motivations that are certain to keep readers engaged. Perfect is the first of a forthcoming 3-volume set to be published, and offers a total of 320 pages of content.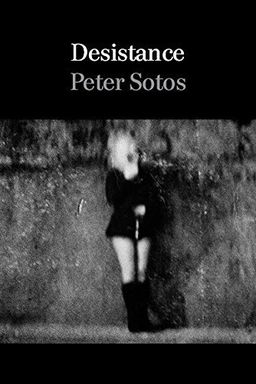 Explore the blurred lines between desire, transgression, and art in this provocative study of a controversial photographer's work. The author challenges traditional notions of pornography and insists on a deeper understanding of human experiences. With introspective prose and bold criticism, this book calls for brave and honest exploration of difficult subjects.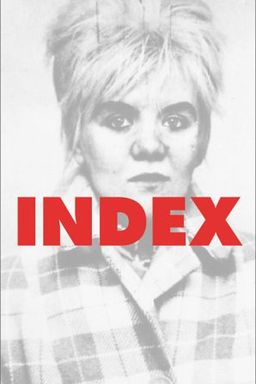 Index
Peter Sotos, Peter Sotos
-
2007-02-13
Tick by Peter Sotos, Peter Sotos
Selfish, Little by Peter Sotos
The Gates of Janus by Ian Brady