Pippa Grant Books
Pippa Grant is a USA Today Bestselling author who writes romantic comedies that will make tears run down your leg. When she's not reading, writing or sleeping, she's being crowned employee of the month as a stay-at-home mom and housewife trying to prepare her adorable demon spawn to be productive members of society, all the while fantasizing about long walks on the beach with hot chocolate chip cookies.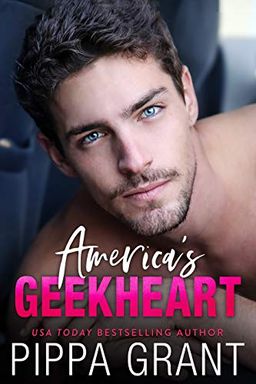 In America's Geekheart, a former boy bander accidentally sends a rude message to his sister that goes viral, making him public enemy number one. To fix the mess, he convinces the woman of his dreams, who loves giraffes and geeky TV shows, to be his fake girlfriend. But as they navigate the pitfalls of social media fame and deal with her huge secret, starting a relationship in the era of the twitterazzi proves to be more challenging than modeling underwear. This rockin' romantic comedy is a fun-filled ride with no cheating or cliffhangers, featuring an underwear model-turned-billionaire fashion mogul and a geeky girl next door.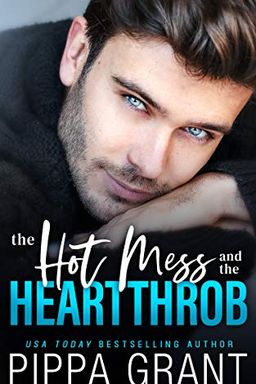 A heartwarming romcom about a single mom who runs a bookstore and her chance encounter with a world-famous pop star. When he proposes a no-strings fling, she can't resist the thrill of a lifetime. But what happens when emotions get involved? Featuring adorable children and shameless ovary-busting moments, this standalone novel is a must-read for fans of the genre.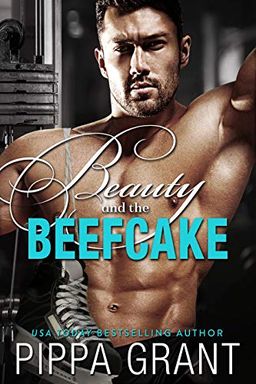 This romantic comedy follows the story of a hockey player and his teammate's sister, whom he moved in with to protect her. Though he can't resist her charm, he tries his best to keep his hands to himself. With a quirky ventriloquist and a dilapidated old house thrown into the mix, their unlikely relationship is a hilarious adventure that will leave you wanting more. This vegan-friendly standalone novel has no cheating or cliffhangers.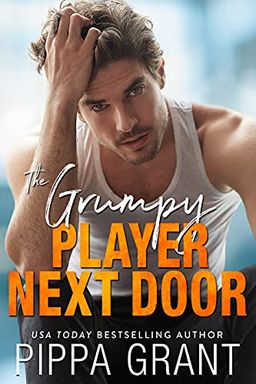 An enemies-to-lovers sports romance featuring Tillie Jean Rock, who is definitely not in love with her brother's teammate Max Cole, despite his biceps and grumpy charm. But when she starts to suspect that his heartlessness may be a facade, things get complicated. The Grumpy Player Next Door is a hilarious romcom full of small-town shenanigans, pranks, and the thin line between love and hate.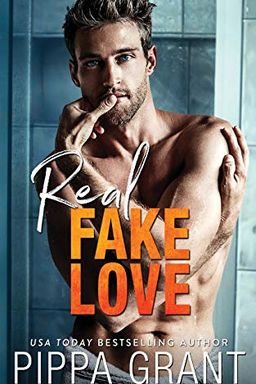 A hilarious and heartwarming romantic comedy that follows a jilted bride and a cynical athlete as they navigate a fake relationship. With sibling rivalry, awkward shower scenes, and a lazy cat, this charming tale is sure to bring a smile to your face.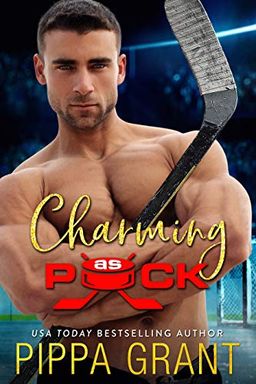 Get ready for a romping fun romance between a hockey player and his sister's best friend. But beware, this man is Charming as Puck. Expect epic birthday presents, farm animals, and plenty of laughter in this romantic comedy. Can the main character resist the charms of the man she's secretly in love with? Find out in this standalone novel with a pucking awesome happily ever after.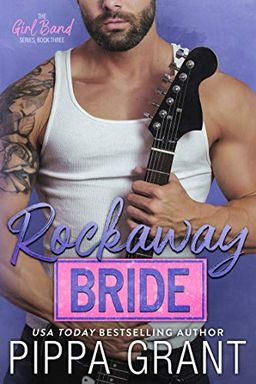 "A rock star kidnaps a runaway bride, leading to a hilarious and heartwarming adventure. When a boy band super fan turns the tables on her captor, a down-on-his-luck rock star, he finds himself on a wild road trip to complete her ridiculous bucket list. From handcuffs to nuns, this rom-com is full of fun and surprises, and ends with a rockin' awesome happily ever after. No cheating or cliffhangers, just pure fun."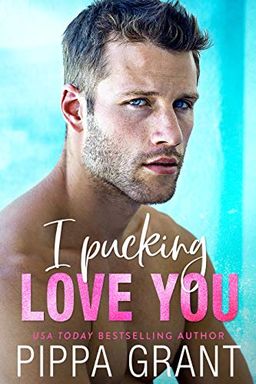 This romantic comedy follows an average girl who needs a date to a funeral, and ends up with a professional hockey player who she is not compatible with. Despite her failed history as a matchmaker, she takes Tyler Jaeger and hilarity ensues. This novel is complete with all the sexy moments, a cat, and a swoony happily-ever-after.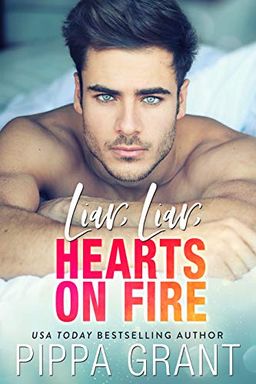 A charming romance novel brimming with lies and secrets, as a single dad and baseball enthusiast must work with an heiress to save their beloved baseball team from being sold and moved across the country. But with the lies they've been telling each other, can they work together to overcome their obstacles and achieve a happily-ever-after? Featuring quirky characters, baseball pants, a rundown team, and rabid ducks, this book is the perfect blend of comedy and heart.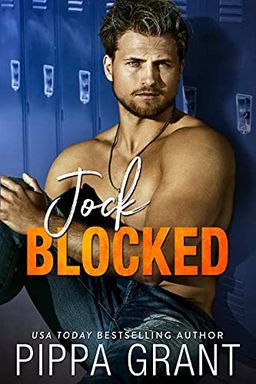 Jock Blocked
Pippa Grant
-
2021-06-23

(first published in 2020)
A superstitious sports fan is determined to prevent her favorite baseball player from losing his virginity, but her plan requires spending a lot of time with him, and the more time they spend together, the more she likes him. Jock Blocked is a hilarious romantic comedy featuring lovable losers, a rogue meatball, and an adorable puppy with a cussing problem. Will she be able to jock-block him for good, or will they both give in to their desires and win the game of love?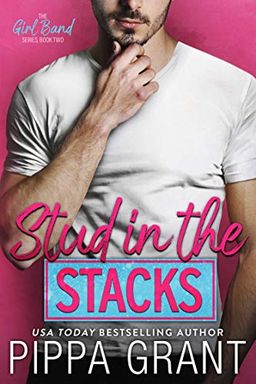 Crazy for Loving You by Pippa Grant
Royally Pucked by Pippa Grant
The Pilot and the Puck-Up by Pippa Grant
Flirting with the Frenemy by Pippa Grant
The Hero and the Hacktivist by Pippa Grant
Humbugged by Pippa Grant, Lili Valente
Hitched by Lili Valente, Pippa Grant
Mister McHottie by Pippa Grant
Master Baker by Pippa Grant
Hammered by Lili Valente, Pippa Grant
Sugared by Jamie Farrell, Pippa Grant
Hosed by Lili Valente, Pippa Grant
Merried by Jamie Farrell, Pippa Grant
Spiced by Jamie Farrell, Pippa Grant
Her Rebel Heart by Jamie Farrell, Pippa Grant
Exes & Ho Ho Hos by Pippa Grant
Southern Fried Blues by Jamie Farrell, Pippa Grant
Matched by Jamie Farrell, Pippa Grant
Unhitched by Jamie Farrell, Pippa Grant
Smittened by Jamie Farrell, Pippa Grant
Blissed by Jamie Farrell, Pippa Grant