Raymond S. Moore Books
Dr. Raymond S. Moore, author of Better Late than Early, the book that launched the modern homeschooling movement in the United States, passed away on July 13, 2007, at the age of 91. Moore's book grew out of an article first published in Harper's in 1972, at the time when California was considering a law to make school compulsory for children as young as 2 years, 9 months. The article was republished by Reader's Digest where it was so popular, the editors requested a book. With his wife Dorothy (deceased) he wrote many books on education and other subjects. His educational career began as a teacher, principal and superintendent of California public schools. During World War II he served on General MacArthur's staff. After completing his PhD in Education at the University of Southern California, he held the positions of academic dean and president of numerous Seventh-day Colleges in the United States, Japan, and the Philippines. The United States Office of Education then invited him to be a higher education program officer. But it was the research that he compiled about the effects of schooling on young children that steered his career away from higher education and into homeschooling. He and his wife Dorothy spent years working with legislatures and courts to establish legal precedents for parents desiring to homeschool their children. Dr. Moore was the world's foremost expert witness in homeschooling appearing in courts as far away as South Africa, West Germany, Great Britain, Japan, Australia, and New Zealand, as well as Canada and the United States. The Moores were strong believers in the educational principles of head, heart, and hand laid out by Seventh-day Adventist Pioneer Ellen G. White. This philosophy of balancing service, work, and study became known as the Moore Formula in homeschooling circles. from: http://www.moorefoundation.com/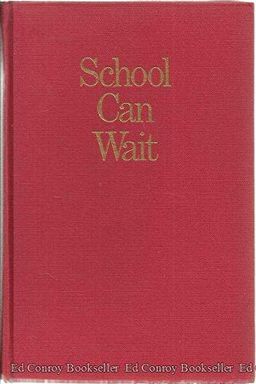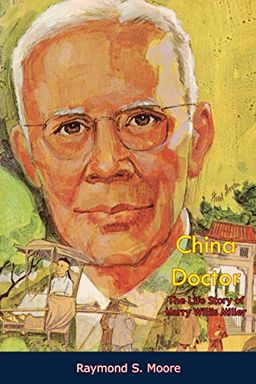 Follow the incredible journey of a medical missionary who spent his life seeking out the poor and sick in China. He built 15 hospitals and clinics, improved surgical techniques, invented soybean milk that saved thousands of lives, and served as a consulting physician to three U.S. Presidents. This thrilling story shows what happens when a man dedicates his talents to serving God. Discover the inspiring traditions of modern-day pioneers in medicine and humanitarianism, in this moving account of one of the most towering figures in missionary enterprise.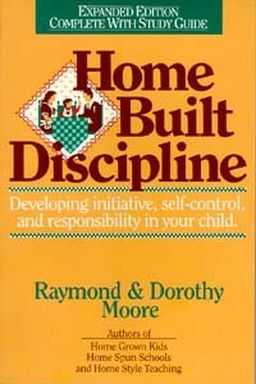 Discover the ultimate guide to building effective discipline techniques for your child with Home Built Discipline. Written by Raymond and Dorothy Moore, this book covers the ten most important building blocks for successful discipline that will benefit your child throughout their lives. With this guide, you'll develop the gifts and skills of love, firmness, and consistency, creating a stable foundation for your child to grow. Includes a study guide for deeper comprehension.
Learn how to successfully manage your family, organize your home, and start a home business with this inspiring book by Raymond and Dorothy Moore. Discover creative and practical solutions for building a family business and find helpful tips for coaching young financiers, recycling, and developing home industries. Also included are heartwarming stories of families who have thrived in business together. With insightful advice and useful resources, this book is a must-read for anyone seeking entrepreneurial success while keeping family at the forefront.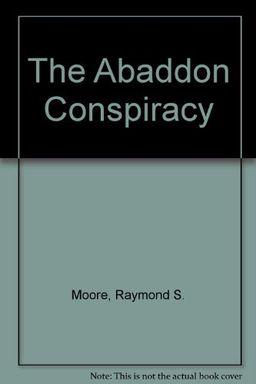 Book by Moore, Raymond S....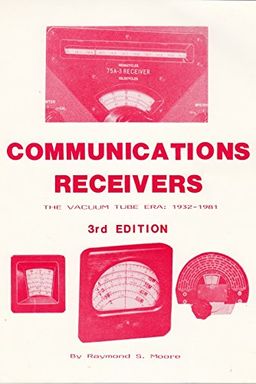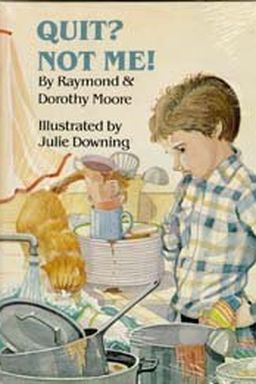 Quit? Not Me!
A story of dependability
Raymond S Moore
-
1985-01-01
A young boy takes on his grandfather's challenge to be obedient for an entire day....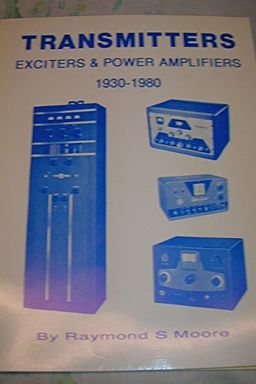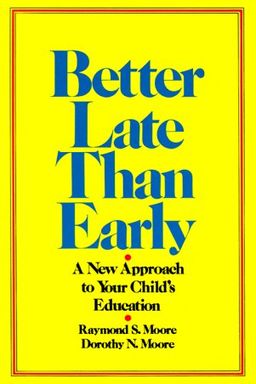 Better Late Than Early
A New Approach to Your Child's Education
Raymond S. Moore, Dennis R. Moore, Dorothy N. Moore
-
1989-08-01

(first published in 1975)
This book discusses the potential dangers of early schooling on a child's cognitive and developmental growth, backed by a wealth of evidence from various sources. While promoting earlier cognitive organization, early schooling can introduce harmful disturbances that interfere with future education, learning, and development. The authors present alternatives and emphasize the importance of our children's health and fundamental education. A must-read for parents and professionals alike.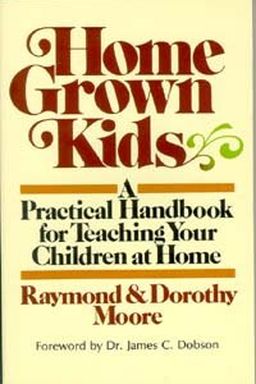 "Home Grown Kids" by Raymond and Dorothy Moore is a must-read for parents seeking to create a nurturing home environment that fosters creativity and character development in their children. Through this influential book, parents can learn how to provide a top-notch education using everyday resources and experiences. Published in 1981, "Home Grown Kids" offers practical advice for every step of parenthood, from setting the stage for birth to reasoning with seven to nine-year-olds. Get ready to take charge and enjoy raising your child with this insightful guidebook.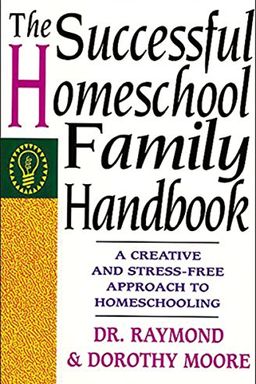 Home Made Health by Raymond Moore, Dorothy Moore
Home School Burnout by Raymond S. Moore, Dorothy Moore
Home-Spun Schools by Raymond Moore, Dorothy Moore
Guess Who Took the Battered-Up Bike by Raymond Moore, Dorothy Moore
Mejor Tarde Que Temprano by Raymond S. Moore, Dorothy N. Moore
Oh, No! Miss Dent Is Coming To Dinner by Raymond S Moore
Communications Receivers by Raymond S. Moore