Red Phoenix Books
USA Today Bestselling AuthorRed Phoenix is an award-winning romance author who gained popularity with her BDSM series, Brie's Submission.To join in the Brie experience begin with the 1st Boxed Set (Books 1-3) and start your journey into a sensual world... ✤Join my Newsletter: http://redphoenixauthor.com/newslette...✤Instagram: https://www.instagram.com/redphoenixa...✤Brie's Submission: https://redphoenixauthor.com/reds-books/✤Goodreads Group: https://www.goodreads.com/group/show/...✤Twitter: https://twitter.com/redphoenix69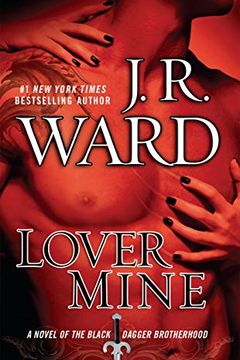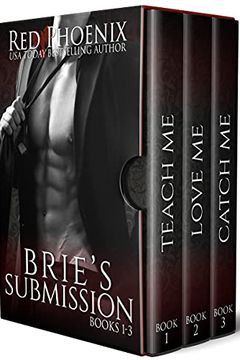 The Award-Winning Brie Series by USA Today Bestselling Author Red Phoenix Take a peek into the sensual world of BDSM Brie Bennett's life is about to change. An invitation to the exclusive Submissive Training Center is one she can't turn down. As Brie learns the art of submission under the skilled hands of a team of Dominants, her boundaries are tes...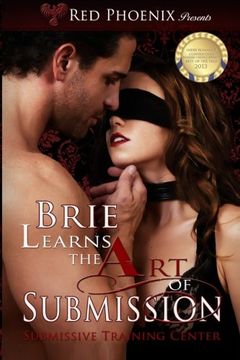 First published as the popular nine-part eBook serial, Brie Learns the Art of Submission is now available as a full-length novel.Join Brianna Bennett as she is introduced to the erotic world of submission...Brie's life changes the day Sir comes to her tiny tobacco shop. His invitation to the Submissive Training Center is about to rock this young wo...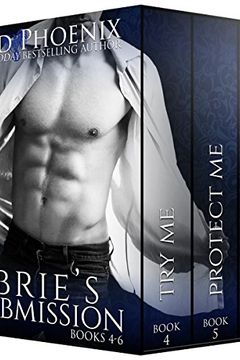 The Award-Winning Brie Series by USA Today Bestselling Author Red Phoenix Sexy. Passionate. Mysterious. Brie Bennett's life becomes an exotic adventure as a newly collared submissive. Heated Russian encounters, seductive nights bound in rope, kinky birthday fun… Brie is living out her favorite fantasies in the loving arms of her new Master—but dark...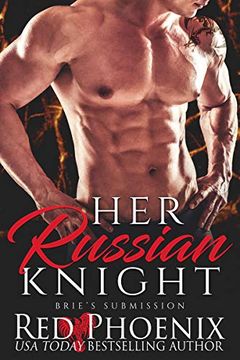 Warning: There will be tears...but Rytsar demands no less.Rytsar Durov is a sadist--and he's upset. Bones may be broken. The Russian Dom is a force unto himself, and he intends to take care of the threat once and for all. No one touches radost moya. NO ONE!Nothing fazes this sexy Russian Dom, but how will he cope when he finds out the tragedy that'...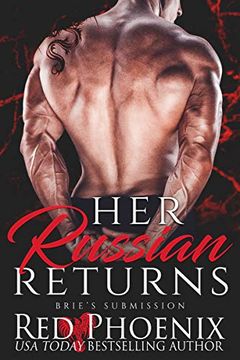 Rytsar Durov should be dead. But in the BDSM world, loyalties run as deep as kinky passions. Sir Thane Davis is determined to save his Russian brother, but must call on his friends at the Center to execute the plan. Clinging to hope, Brie trusts she will see Rytsar again. There is a promise he must keep…...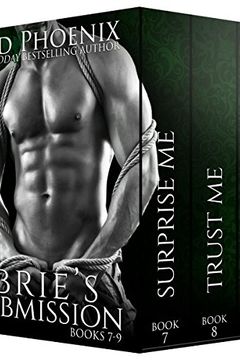 The Award-Winning Brie Series by USA Today Bestselling Author Red Phoenix Warning: Romance meets wicked fun Get lost in the romance that awaits Brie Bennett when her Italian Dom plans the wedding of the century for his cherished bride and submissive. But her Master has kept something from Brie that threatens their future. A trap is being laid that ...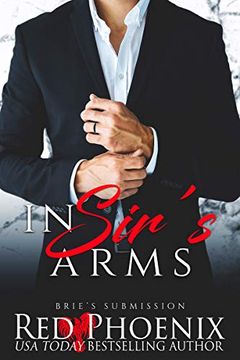 A man in love is unstoppable. Sir Thane Davis is a fighter and has survived countless tragedies. Now he must deal head-on with Lilly to protect the woman he loves and the baby she carries. He is relentless, wanting to end this threat once and for all. But unseen forces are at play which will challenge the Master. Will victory be his or will he lose...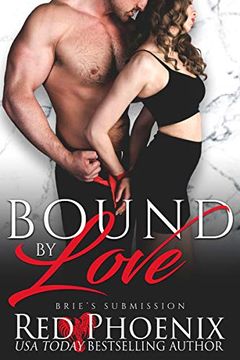 Russian intrigue, startling revelations, and submissive enlightenment… Brie's trip to Russia exceeds her wildest dreams. The bond between Master and Brie grows deeper as he opens up about his mysterious past. While the Russian Dom, Rytsar Donkova, reveals his true nature, introducing the young submissive to a different side of BDSM.The third novele...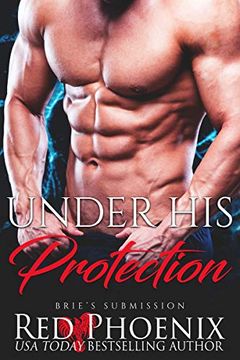 Misunderstood Hero Faelan is a passionate Master with a hidden past that holds him hostage. Having his heart recently broken, he accepts the challenge of keeping Brie safe and vows to protect her by Any. Means. Necessary. But when a curvy little sub catches his eye at the Haven, he is forced to choose loyalty over love. His allegiance lies with his...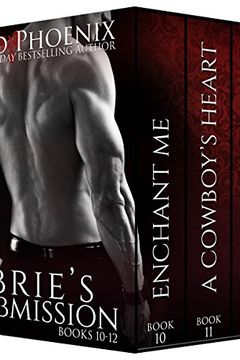 Brie Surrenders her Heart by Red Phoenix
Brie Visits Master's Italy by Red Phoenix
Tied to Hope by Red Phoenix
Hope's First Christmas by Red Phoenix
The Collaring Ceremony by Red Phoenix
Brie Embraces the Heart of Submission by Red Phoenix
Sir's Rise by Red Phoenix
The Russian Unleashed by Red Phoenix
The Russian Reborn by Red Phoenix
Master's Fate by Red Phoenix
Destined to Dominate by Red Phoenix
Safe Haven by Red Phoenix
Brie's First Day of Submissive Training by Red Phoenix
Enchant Me by Red Phoenix
The Ties That Bind by Red Phoenix
Breathe With Me by Red Phoenix
A Cowboy's Heart by Red Phoenix
Surprise Me by Red Phoenix
Protect Me by Red Phoenix
Blissfully Undone by Red Phoenix
Brie Masters Love in Submission by Red Phoenix
The Only One by Red Phoenix
Socrates Inspires Cherry to Blossom by Red Phoenix
The Keeper Finds Her Mate by Red Phoenix
Play With Me at Noon by Red Phoenix
9 Days and Counting by Red Phoenix
His Scottish Pet by Red Phoenix
Sensual Erotica by Red Phoenix
The Keeper of the Wolf Clan by Red Phoenix
Blissfully Snowbound by Red Phoenix, RJ Locksley
And Then He Saved Me by Red Phoenix