Red Phoenix Books
USA Today Bestselling AuthorRed Phoenix is an award-winning romance author who gained popularity with her BDSM series, Brie's Submission.To join in the Brie experience begin with the 1st Boxed Set (Books 1-3) and start your journey into a sensual world... ✤Join my Newsletter: http://redphoenixauthor.com/newslette...✤Instagram: https://www.instagram.com/redphoenixa...✤Brie's Submission: https://redphoenixauthor.com/reds-books/✤Goodreads Group: https://www.goodreads.com/group/show/...✤Twitter: https://twitter.com/redphoenix69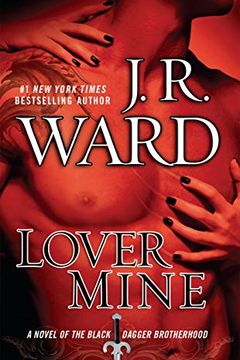 In this captivating book, a young vampire named John Matthew must confront his hidden past and embrace his true identity to face a dangerous enemy. Along the way, he finds himself drawn to an assassin named Xhex, despite her reluctance to love again. As fate brings them together, they learn that love cannot be denied between soul mates. Get ready for an epic tale of action, romance, and destiny.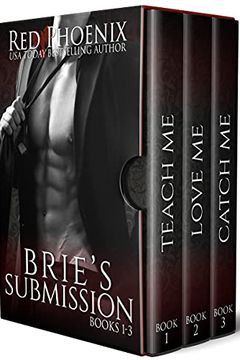 Explore the seductive world of BDSM in this award-winning series by Red Phoenix. Follow Brie Bennett's journey as she enters the exclusive Submissive Training Center and learns the art of submission under the guidance of skilled Dominants. As her boundaries are tested and her heart is put on the line, Brie must decide which Dom will collar her and win her submission. This boxed set includes three books and over 190,000 words that you'll want to savor and re-read again and again.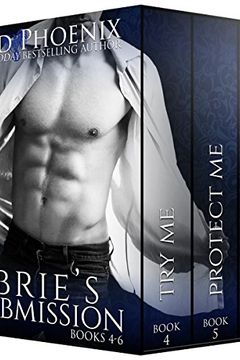 Explore the tantalizing world of Brie, a newly collared submissive, in this award-winning series by USA Today bestselling author Red Phoenix. From heated Russian encounters to seductive nights wrapped in rope, Brie is living out her favorite fantasies with her mysterious and passionate Master. But lurking in the shadows is darkness that will test their love and loyalty. Can Brie withstand the demons from her Master's past? This boxed set includes Try Me, Protect Me, and Hold Me from the Brie's Submission series.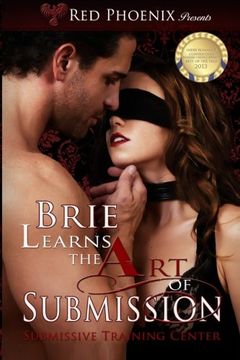 This novel focuses on Brianna Bennett's journey into the world of submission after being invited to attend the Submissive Training Center. Through formal classes, hands-on practicums, and weekly auctions, Brianna discovers her deepest fears and desires while also forging lifelong friendships and falling for several skilled Doms. Graduation day approaches, forcing Brianna to make an unexpected choice of Master. Will she follow her heart and devotion to the right Dom? This book is for mature audiences (18+).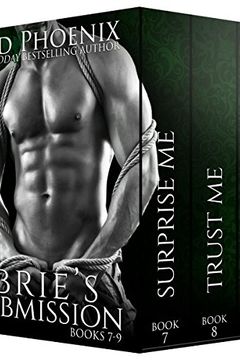 This award-winning series by a USA Today bestselling author explores the romance and wicked fun between Brie Bennett and her Italian Dom. In this boxed set, readers will get lost in the thrilling wedding plans and shocking traps that threaten Brie and her Master's future. Will she choose to run or stand beside him? This set includes Surprise Me, Trust Me, and Claim Me from the Brie's Submission series.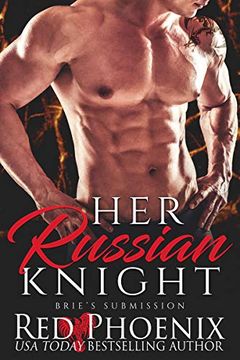 This book delves into the world of a powerful Russian Dom named Rytsar, who is a sadist and fiercely protective of those he cares about. When his comrade suffers a tragedy, Rytsar will stop at nothing to take care of the threat once and for all. Warning: tears may be shed as you read about the unbreakable bond between these brothers.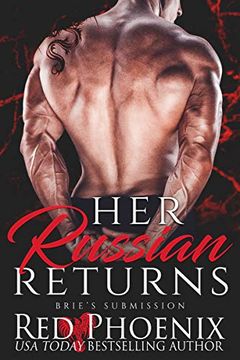 In Her Russian Returns, loyalty knows no bounds in the world of BDSM. Sir Thane Davis and his friends at the Center embark on a dangerous plan to save Rytsar Durov, a Russian brother. Brie clings onto hope and a promise that Rytsar must keep. Will they reunite?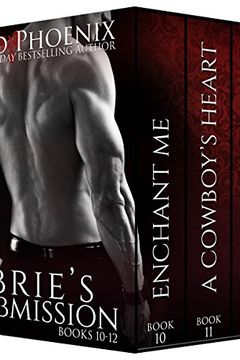 Explore the complex world of BDSM romance in this award-winning series by bestselling author Red Phoenix. Follow Brie as she navigates the ups and downs of married life with her Master, including the challenges that arise when a dangerous individual threatens to destroy everything they hold dear. This boxed set includes three captivating novels that will leave you breathless – grab a copy today!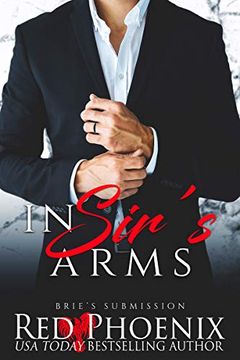 In this thrilling novel, Sir Thane Davis fights to protect the woman he loves and the unborn child she carries from an unknown threat that challenges even the Master. Will he triumph or lose everything he holds dear?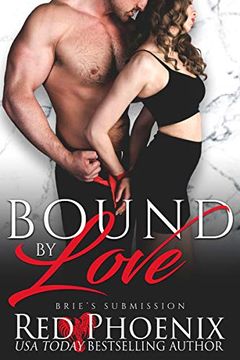 Explore Russian intrigue and BDSM in the third novelette of the 'After Graduation' series. Follow Brie as she embarks on a journey overseas, where she discovers unspoken desires and love that knows no bounds. The bond between Master and Brie grows deeper as they delve into their pasts, and the Russian Dom, Rytsar Donkova, introduces her to a different side of BDSM. But be warned – this book contains sexually explicit content and scenes that some readers may find objectionable.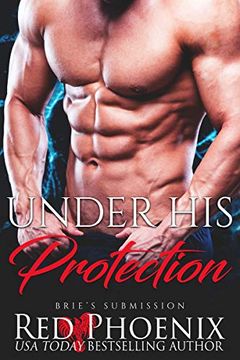 Tied to Hope by Red Phoenix
Brie Surrenders her Heart by Red Phoenix
Brie Visits Master's Italy by Red Phoenix
Hope's First Christmas by Red Phoenix
The Ties That Bind by Red Phoenix
The Collaring Ceremony by Red Phoenix
Brie Embraces the Heart of Submission by Red Phoenix
Sir's Rise by Red Phoenix
The Russian Unleashed by Red Phoenix
The Russian Reborn by Red Phoenix
Master's Fate by Red Phoenix
Destined to Dominate by Red Phoenix
Safe Haven by Red Phoenix
Enchant Me by Red Phoenix
Brie's First Day of Submissive Training by Red Phoenix
Breathe With Me by Red Phoenix
A Cowboy's Heart by Red Phoenix
Protect Me by Red Phoenix
Surprise Me by Red Phoenix
Blissfully Undone by Red Phoenix
Brie Masters Love in Submission by Red Phoenix
The Only One by Red Phoenix
Socrates Inspires Cherry to Blossom by Red Phoenix
The Keeper Finds Her Mate by Red Phoenix
Play With Me at Noon by Red Phoenix
9 Days and Counting by Red Phoenix
His Scottish Pet by Red Phoenix
Sensual Erotica by Red Phoenix
The Keeper of the Wolf Clan by Red Phoenix
Blissfully Snowbound by Red Phoenix, RJ Locksley
And Then He Saved Me by Red Phoenix