Richard M. Dolan Books
Richard Michael Dolan is an American historian, ufologist, and radio and television personality.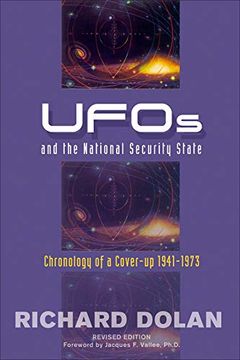 Richard M. Dolan is a gifted historian whose study of U.S. Cold War strategy led him to the broader context of increased security measures and secrecy since World War II. One aspect of such government policies that has continued to hold the public's imagination for over half a century is the question of unidentified flying objects.UFOs and the Nati...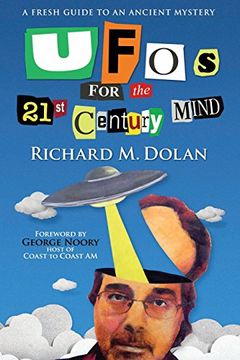 This is the new must-have UFO book. For beginners and experienced researchers alike, historian Richard Dolan covers the full range of this incredibly complex topic in his uniquely engaging style. He offers fresh insights on everything connected to UFOs, whether it's ancient aliens, modern encounters, abductions, channelers, the politics, the cover-...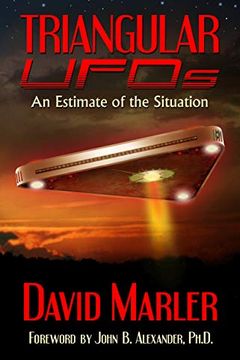 For years, serious researchers have known that triangular-shaped UFOs are one of the most common types observed. The phenomenon has sparked intense debate among many and excited the imagination of many others. But until now, there has never been a book-length treatment of this fascinating subject. Finally, we have one. David Marler has provided a c...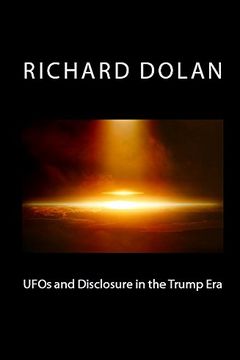 For as long as people have talked about UFOs, they have wondered about when and how the governments of the world will acknowledge them. Among people following the subject, that's called Disclosure. In this second volume of the Richard Dolan Lecture Series, Historian Richard Dolan tackles an enormous subject. After explaining why UFOs are taken seri...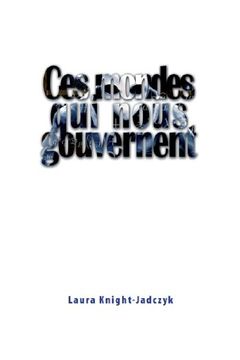 Quiconque veut comprendre la réalité hyper-dimensionnelle qui 'abrite' de prétendus extraterrestres a tout intérêt à se procurer cet ouvrage. Grâce à une recherche pointue et un désir insatiable de rassembler 'les faits', Laura Knight-Jadczyk démystifie les enlèvements et la manipulation mentale pratiqués par des 'extraterrestres'. Elle s'attache a...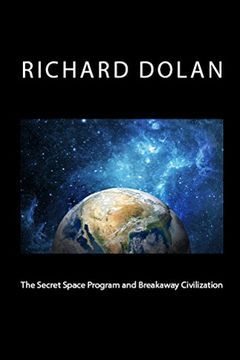 Is there a secret space program that is connected in some way to UFOs? In this booklet, historian Richard Dolan delves into this question, one of the most discussed in ufology today. Providing a wealth of data and context for the reader, he offers his own conclusion: yes, there is indeed such a program. But this program is not a simple extension of...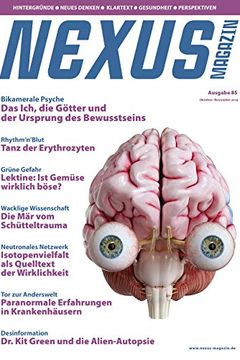 Nexus Magazin
Ausgabe 85, Oktober - November 2019 (German Edition)
Daniel Wagner, Timothy Alexander Guzman, Greg Fredericks, Walter Last, John Stuart Reid, Gary Vey, Barry Eaton, Alexander Berezin, Rafael Videla Eissmann, Richard Dolan
-
2019-09-30
Die Themen dieser Ausgabe: * Global News * Machtwechsel: Eine Welt ohne Dollar * Gesundheit: Ist Gemüse wirklich böse Kein Grund zum Fürchten – aber Fakt ist, dass einige Gemüse­, Getreide­ und Nussarten Abwehrstoffe gegen Fressfeinde entwickelt haben, die sich schädlich auf den menschlichen Organismus auswirken. Diese sogenannten Lektine sind entz...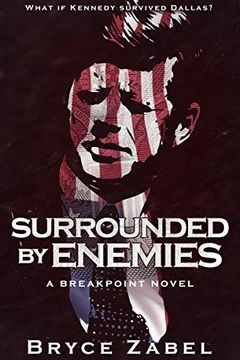 If President John Kennedy had survived the ambush at Dealey Plaza in Dallas a half-century ago, what other twists might history have taken? In his meticulously researched novel, "Surrounded by Enemies: What If Kennedy Survived Dallas?", author Bryce Zabel delivers a supercharged but plausible alternative narrative of the turbulent 1960s after our c...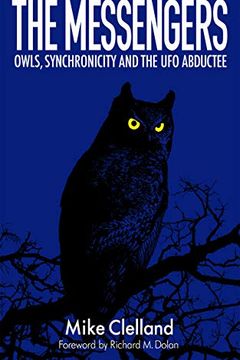 The Messengers
Owls, Synchronicity and the UFO Abductee
Mike Clelland
-
2020-09-15
Without question, this is a classic by one of the most exciting new authors in the UFO field today. After reading it, your view of reality will never be the same.The owl has held a place of reverence and mystique throughout history. And as strange as this might seem, owls are also showing up in conjunction with the UFO experience.Mike Clelland has ...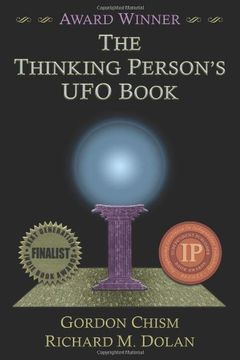 2009 IPPY Bronze Award Winner (Science) Finalist 2009 Next Generation Indie Book Awards (Social Change) "The Thinking Person's UFO Book" seeks to understand the pervasive denial surrounding unidentified flying objects. The team of Gordon Chism and Richard M. Dolan melds philosophical theory and historical scholarship to present an easy-to-read, ent...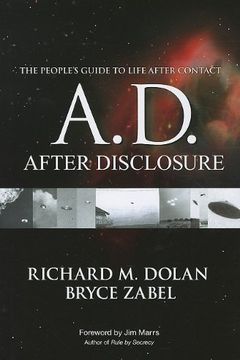 Hidden in Plain Sight by Ph.D. Dr. Richard Sauder