Richard M. Dolan Books
Richard Michael Dolan is an American historian, ufologist, and radio and television personality.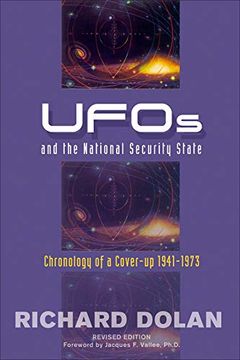 Explore the captivating world of unidentified flying objects with UFOs and the National Security State. Through extensive research of declassified records and primary sources, historian Richard M. Dolan provides a detailed account of the national security dimensions of the UFO phenomenon from 1941 to present day. Discover the activities of military bases, violations of sensitive airspace, and intriguing investigations like the Roswell controversy and the Condon Committee Report. This thought-provoking book is a must-read for anyone fascinated by the government's UFO policies and civilian anti-secrecy movements.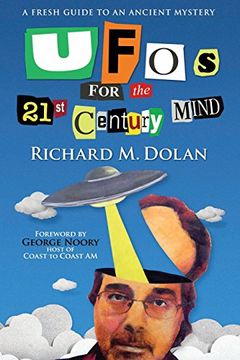 Discover the fascinating world of UFOs with this must-read book. In his uniquely engaging style, historian Richard Dolan covers everything related to UFOs, from ancient aliens to modern encounters, abductions, politics, and cover-ups. The book also explores the bizarre science, social dimensions, and future possibilities of this complex topic. Whether you're a beginner or experienced researcher, this book offers fresh insights and a new perspective from one of the world's leading UFO historians. Don't miss this captivating and well-written examination of one of humanity's most enduring mysteries.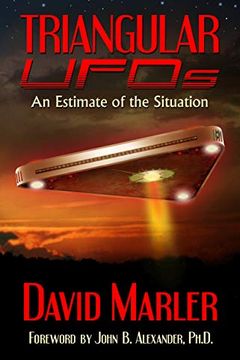 Discover the world of triangular UFOs in this in-depth analysis from David Marler. For years, serious researchers have known that triangular-shaped UFOs are one of the most common types observed, and Marler has finally provided a comprehensive look at "the triangles." With hundreds of reports analyzed and input from prominent individuals in the field, Marler addresses arguments made by skeptics and insiders who claim they are a creation of the U.S. military. Triangular UFOs is a fascinating read that sheds light on a subject that has long been ignored.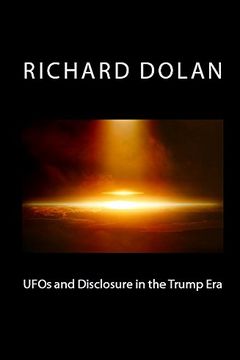 Discover the truth about UFOs and government Disclosure in this fascinating book by historian Richard Dolan. Exploring the secrecy on UFOs, Dolan offers fresh analysis on the black budget breakaway civilization, weaponization of secret technologies, and the intelligences behind the phenomenon. He presents four different disclosure scenarios, taking into account the presidency of Donald Trump. This book offers a unique perspective on how the global UFO cover-up could transpire in our world that hangs in the balance.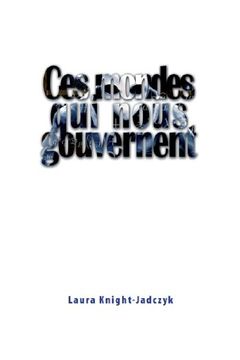 This book delves into the hyper-dimensional reality inhabited by supposed extraterrestrials and their abduction and mental manipulation tactics. Laura Knight-Jadczyk demystifies these phenomena with a thorough investigation of the facts. Additionally, she explores how the planet's ruling elites still fall victim to the Matrix-like control system underpinning our reality. Those seeking the truth behind the Stargate conspiracy will find this book invaluable.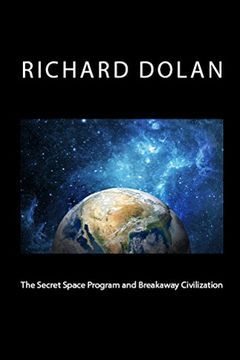 The Secret Space Program and Breakaway Civilization explores the topic of a secret space program and its possible connection to UFOs. Historian Richard Dolan provides an abundance of data and context, ultimately concluding that such a program does indeed exist. However, it is not a product of the U.S. government, military, or NASA, but instead a "breakaway civilization" with access to classified science and data. This insightful booklet is adapted from Dolan's lecture at the Secret Space Program and Breakaway Civilization conference and is part of the Richard Dolan Lecture Series.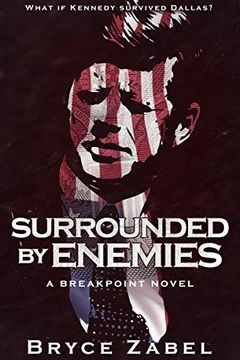 What if President John F. Kennedy had survived the assassination attempt in Dallas? In "Surrounded by Enemies", Bryce Zabel provides a thought-provoking alternative narrative of the turbulent 1960s. Through meticulous research, Zabel explores the underbelly of JFK's presidency and the dark secrets of those who had the motive and means to have him removed from office. With no rose-colored glasses or time-travel gimmicks, this cleverly presented commemorative retrospective breathes new life into the Kennedy years and portrays a decade even more surreal than the one found in conventional history books.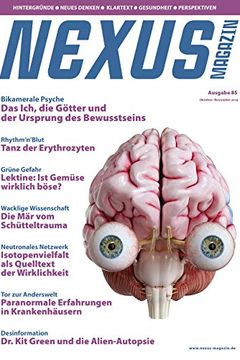 Nexus Magazin
Ausgabe 85, Oktober - November 2019 (German Edition)
Daniel Wagner, Timothy Alexander Guzman, Greg Fredericks, Walter Last, John Stuart Reid, Gary Vey, Barry Eaton, Alexander Berezin, Rafael Videla Eissmann, Richard Dolan
-
2019-09-30
This magazine edition covers a diverse range of topics including global news, the potential end of the dollar's domination, and the health impact of certain fruits and vegetables. It also sheds light on the controversial topic of shaken baby syndrome, introduces the Cymatherapy technique for blood cells, explores the origins of human consciousness, and discusses the possibility of reincarnation. The magazine will also challenge readers with a thought-provoking piece on Isotopizität and reveals an intriguing case of high-level deception.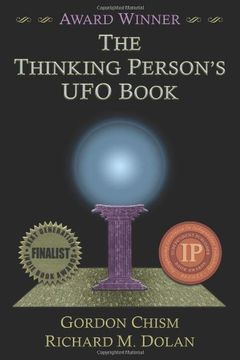 Explore the phenomenon of unidentified flying objects in "The Thinking Person's UFO Book." The author team, Richard M. Dolan and Gordon Chism, delve into the denial surrounding this topic, blending philosophical theory and historical scholarship to provide a fascinating and informative read. Chism's personal UFO sighting sparks insight into why people often reject new perspectives of reality, as the book weaves personal conclusions with researched accounts of worldwide sightings, governmental and military responses. The authors seek to move toward acknowledging the truth about UFOs, putting us in a new "Age of Reason."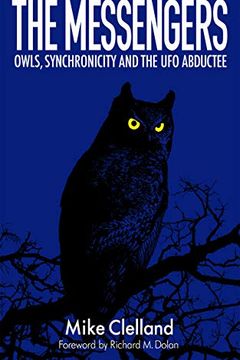 The Messengers
Owls, Synchronicity and the UFO Abductee
Mike Clelland
-
2015-12-03
Discover the strange connection between owls and UFO sightings in this captivating book from one of the most exciting new authors in the field. Mike Clelland shares a wealth of first-hand accounts in which owls appear during moments of alien contact. But the owl connection also extends to ancient archetypes, dreams, shamanistic experiences, personal transformation, and even death. As the author grapples with his own encounters, this moving and insightful story takes readers on an odyssey of self-discovery. This updated version includes new stories and a streamlined text.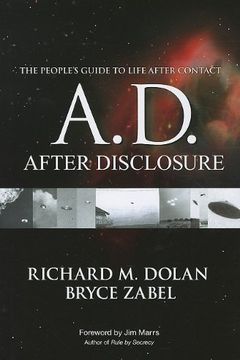 Hidden in Plain Sight by Ph.D. Dr. Richard Sauder