Richard Wiseman Books
Librarian Note: There is more than one author in the GoodReads database with this name. Professor Richard Wiseman started his working life as a professional magician, and was one of the youngest members of The Magic Circle. He then obtained a degree in psychology from University College London and a doctorate from the University of Edinburgh.Richard currently holds Britain's only Professorship in the Public Understanding of Psychology at the University of Hertfordshire, where he has gained an international reputation for research into psychology of luck, self-help, persuasion, and illusion. He has published over 50 papers in leading peer reviewed academic journals (including Nature and Psychological Bulletin), and his work has been cited in over 20 introductory textbooks.A passionate advocate for science, his best-selling books have been translated into over 30 languages and he has presented keynote addresses at several organisations, including Microsoft, The Royal Society, Caltech, and Google.Richard is the most followed British psychologist on Twitter, and has created viral videos that have received over 40 million views. Over 2 million people have taken part in his mass participation experiments and he has acted as a creative consultant to Derren Brown, The MythBusters, CBS's The Mentalist, and Heston Blumenthal, Nick Cave, and the West End play 'Ghost Stories'.Richard is a Member of the Inner Magic Circle, an Honorary Fellow of the British Science Association, and a Fellow of the Rationalist Association. He is one of the most frequently quoted psychologists in the British media and was recently listed in the Independent On Sunday's top 100 people who make Britain a better place to live.He likes sushi, is fond of dogs, and finds Arrested Development very funny.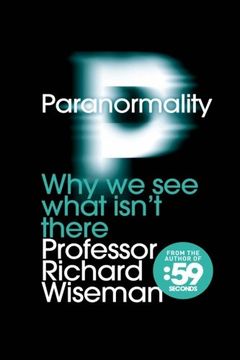 Paranormality
Why we see what isn't there
Richard Wiseman
-
2011-08-17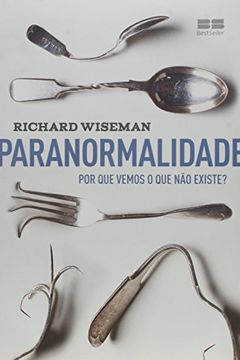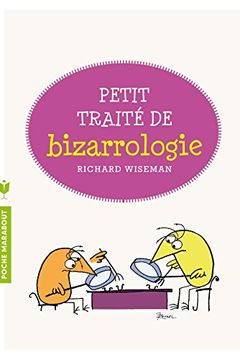 Skeptics and believers alike will find support for their positions in this collection of journal articles reviewing studies of parapsychology. Selected to illustrate the range of topics investigated in the field of parapsychology, the articles examine the methodologies used in experiments to assess psychic abilities. The authors present various int...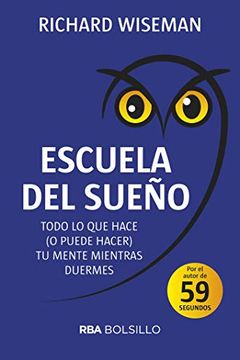 Dreams
Todo lo que hace (o puede hacer) tu mente mientras duermes (NO FICCIÓN) (Spanish Edition)
Richard Wiseman
-
2015-04-16
Dreams Meaning in Science A dream is a progression of pictures, thoughts, feelings, and impressions that for the most part happen automatically in the brain amid specific phases of sleep. The substance and motivation behind dreams are not completely seen, however they have been a point of logical theory, and in addition a subject of philosophical a...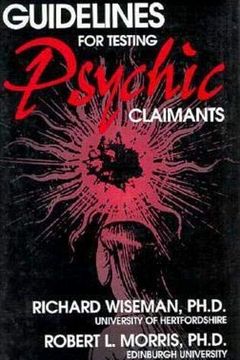 So many people claim to be psychic these days. Palm readers and astrologers "see" into the future, while mediums insist they can communicate with the dead, and "psychic detectives" are brought in to help solve crimes. Faith healers and psychic surgeons attract vast audiences, and millions of TV viewers are exposed to "psychic hotlines." But what pr...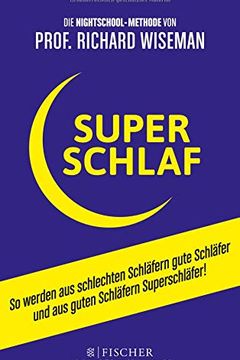 SUPERSCHLAF
So werden aus schlechten Schläfern gute Schläfer und aus guten Schläfern Superschläfer
Richard Wiseman
-
2015-09-24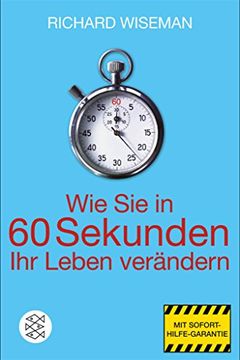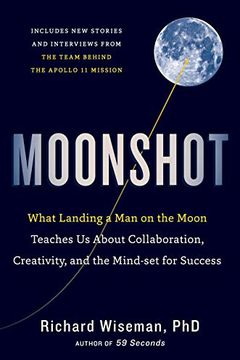 On the 50th anniversary of the Apollo 11 moon landing, renowned psychologist Richard Wiseman reveals the powerful life lessons behind humanity's greatest achievement. The historic moon landings were achieved against remarkable odds and within the space of just a few years. How can we apply the secrets of this astronomical success to our own goals, ...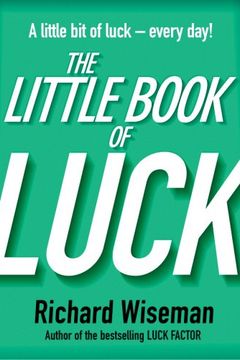 A mini-book spinoff of the highly successful The Luck Factor – the scientific principles of good fortune.Packed full of inspirational quotes, fun exercises and exciting ideas that have made The Luck Factor such a success, this little book is a distillation of Richard Wiseman's research into how to lead a luckier life.With plenty of new material – i...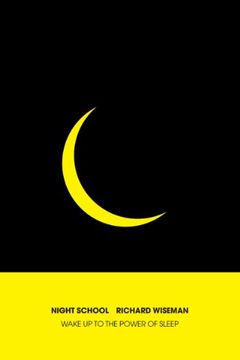 59 Seconds by Richard Wiseman
Rip It Up by Richard Wiseman . LI CHA DE ...
Quirkology by Richard Wiseman
The As If Principle by Richard Wiseman
Magic in Theory by Peter Lamont, Professor Richard Wiseman
Midnight Colouring by Kate Larsen
Ask The Cards by Richard Wiseman
Quirkologie by Richard Wiseman
Deception & Self-Deception by Richard Wiseman
Did You Spot The Gorilla? by Richad Wiseman
101 Bets You Will Always Win by Richard Wiseman
Tarot definitions For Relationships by Richard Wiseman
How to Remember Everything by
Guidelines for Extrasensory Perception Research by Julie Milton, Professor Richard Wiseman
David Copperfield's History of Magic by David Copperfield, Richard Wiseman, David Britland
Unyielding Circumstances of Chronicles Undefined by Dr Octavia Kincy-Moten
How To Be A Real Human by Richard Wiseman
My Night Before Christmas by Richard Wiseman
Eight Chirurgical Treatises, on These Following Heads by Richard Wiseman