Richmal Crompton Books
Richmal Crompton Lamburn was initially trained as a schoolmistress but later became a popular English writer, best known for her Just William series of books, humorous short stories, and to a lesser extent adult fiction books.Crompton's fiction centres around family and social life, dwelling on the constraints that they place on individuals while also nurturing them. This is best seen in her depiction of children as puzzled onlookers of society's ways. Nevertheless, the children, particularly William and his Outlaws, almost always emerge triumphant.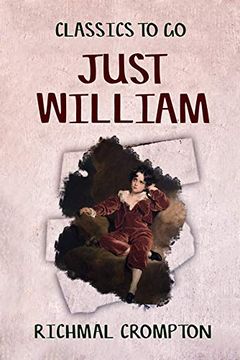 Just William
Richmal Crompton
-
1990-03-01

(first published in 1922)
Unleash chaos and mischief with Just William! Follow along as he attempts to arrange a marriage for his sister, take on odd jobs, and plot his grand escape. Explore the hilarious, madcap world of William and his misadventures.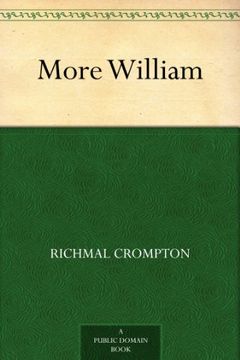 More William
Richmal Crompton
-
1971-01-01

(first published in 1922)
Exciting and chaotic, More William is the second release in the classic William series. Follow William as he attempts to please the adults around him, even when his efforts lead to a centipede on a plate, a dismantled library clock, and a failed egg trick. Despite causing chaos everywhere he goes, William remains endearing in his quest to be helpful. Get ready to laugh and cringe at the antics of this lovable troublemaker.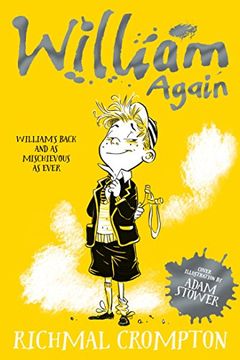 William Again
Richmal Crompton
-
1995-11-01

(first published in 1923)
This classic book follows the mischievous adventures of William and his friend Ginger. Facing bankruptcy and a lack of sweets, William hatches a wild plan to sell Ginger's twin cousins as slaves. Full of humor and heart, this book is guaranteed to delight readers young and old.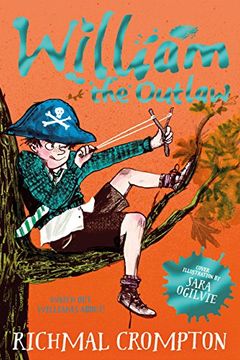 This humorous children's book follows William and his friends as they try to live a life of outlawry. After deciding to leave school and parental rules behind, they quickly realize that being an outlaw isn't as fun as they expected, especially when they create a disgusting meal.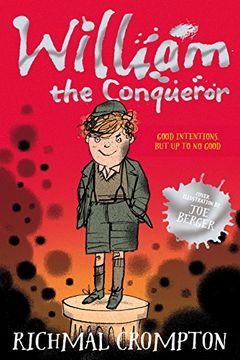 In this cleverly crafted tale inspired by Robin Hood, the Outlaws devise a plan to redistribute wealth from the rich to the poor. However, William finds himself at odds with the adult world, resulting in hilarious mishaps.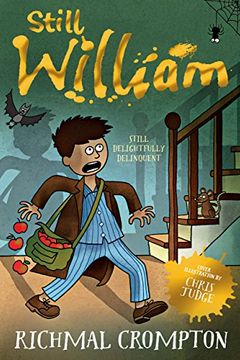 Still William
Richmal Crompton
-
2006-09-01

(first published in 1925)
This charming book is all about the lovable imp, Just William. He's been causing chaos for his family and entertaining readers for years. In this story, William is tortured by a frilly-dressed girl named Violet Elizabeth who insists he plays fairies and even wants him to kiss her! Perfect for those who love a classic tale of mischief and fun.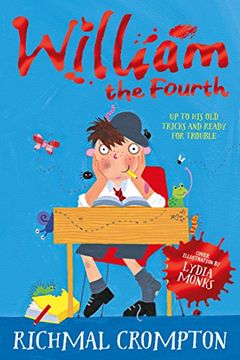 Join William and his mischievous gang of Outlaws in this hilarious tale of family antics and inventions gone awry. Laugh along as William creates a water race unlike any other, with a mouthful of water as the ultimate challenge. But when he accidentally soaks Mrs. Adolphus Crane in the process, things take a hilarious turn. Don't miss out on this classic read that has delighted readers for years.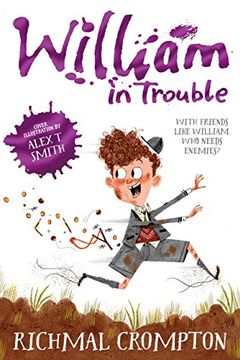 A mischievous young boy named William finds himself in trouble again, this time at a girls' school. Follow along with his hilarious adventures as he navigates the consequences of his actions.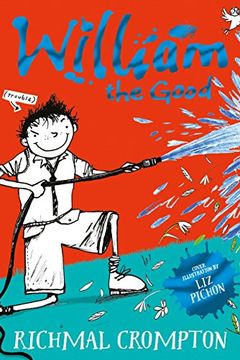 "A tale of retribution and justice filled with mischief and adventure, where an innocent dog's attack sets off a chain of events that lands William Brown and his band of Outlaws in trouble with the law. With the girl of his dreams befriending his enemy, William must take matters into his own hands to restore balance."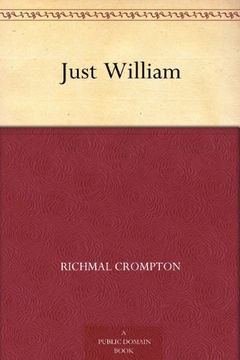 This collection of 54 stories follows the adventures of irrepressible schoolboy William Brown and his prankster friends as they cause mischief and mayhem for their elders. Narrated by Martin Jarvis, this laugh-out-loud book is great for fans of all ages! Bonus interviews with author Richmal Crompton are also included. Stories range from "The Christmas Truce" to "William and the Old Man in the Fog," and the audiobook has a runtime of 13 hours and 15 minutes.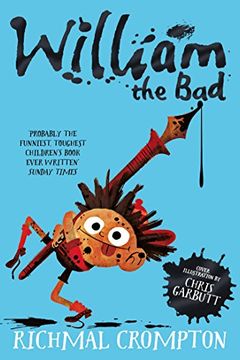 William by Richmal Crompton
William's Happy Days by richmal-crompton
William and the Tramp by Richmal Crompton
William At War by Richmal Crompton
Just William at Christmas by Richmal Crompton
Just William's Luck by Richmal Crompton
William the Gangster by Richmal Crompton
William's Crowded Hours by Richmal Crompton
Family Roundabout by Richmal Crompton
William the Dictator by Richmal Crompton
William the Detective by Richmal Crompton
William the Pirate by Richmal Crompton
William The Showman by Richmal Crompton
Sweet William by Richmal Crompton
William The Rebel by Richmal Crompton
William Carries On by Richmal Crompton
William Does His Bit by Richmal Crompton
William's Treasure Trove by Richmal Crompton
William and the Evacuees by Richmal (1890-1969.) Crompton
William and Air Raid Precautions by Richmal Crompton
William and the Space Animal by Richmal Crompton
Just William Box Set by Richmal Crompton
William the Bold by Richmal Crompton
William and the Witch by Richmal CROMPTON
Millicent Dorrington by Richmal Crompton
William and the Moon Rocket by Richmal Crompton
William the Lawless by Richmal Crompton
William the Superman by Richmal Crompton
William's Television Show by
William And The Brains Trust by Richmal Crompton, Thomas Henry
William's New Year's Day (Short Reads) by Richmal Crompton
Frost at Morning by Richmal Crompton
William And The Masked Ranger by Richmal Crompton
The Old Man's Birthday by Richmal Crompton
Linden Rise by Richmal Crompton
What's Wrong with Civilizashun and Other Important Ritings by Just William by Richmal Crompton
Leadon Hill by Richmal Crompton
William the Hero (Armada) by Richmal CROMPTON
William and the Artist's Model by Richmal Crompton
Matty and the Dearingroydes by
William And The Pop Singers by Richmal Crompton
Caroline by Richmal Crompton
William's Busy Day (Meet Just William) by
William and the School Report (Meet Just William) by Richmal Crompton
Just Jimmy (Pb) by Richmal Crompton
William's Birthday and Other Stories by Martin Jarvis
Journeying Wave by Richmal Crompton
William's Day Off and Other Stories by Richmal Crompton
The Inheritor by richmal crompton
Just William And Girls by Richmal Crompton
The Ridleys by Richmal Crompton
Narcissa by Richmal Crompton
Mist and Other Ghost Stories by RICHMAL CROMPTON
Just William and Other Animals by Richmal Crompton
Just William Collection by Richmal Crompton
Merlin Bay by Richmal Crompton
Westover by Richmal Crompton
Las aventuras de Guillermo by Richmal Crompton
Mrs Frensham Describes a Circle by Richmal Crompton
Steffan Green by Richmal Crompton
Quartet by Richmal Crompton
Weatherley Parade by Richmal Crompton
Marriage of Hermione by Richmal Crompton
There Are Four Seasons by Richmal Crompton
Felicity - Stands By by Richmal Crompton
Just Jimmy Again by Richmal Crompton
The Holiday by Richmal Crompton
Chedsy Place by Richmal Crompton
Portrait of a Family by Richmal Crompton