Rikki Lee Travolta Books
Rikki Lee Travolta is a former journalist for some of the world's leading trade publishing companies including CMP Media, Cahners, Reed Elsevier, Miller Freeman, Business News Publishing, Chartwell Communications, and James Informational Media. Rikki Lee's 2002 fiction novel "My Fractured Life" was named an Amazon Top Ten Recommendation. "My Fractured Life" was optioned for feature film development by Port Magee Pictures. The sequel, "Blood Lust: a My Fractured Life saga" was published in October 2010 and delicately intertwines the underbelly of Hollywood with the sweeping romantic flourishes of vampirism. Outside of the literary trenches, Rikki Lee is the former head of public relations for one of the Top 200 U.S. brands. He holds a B.A. in Entertainment Management and did his graduate work in Education.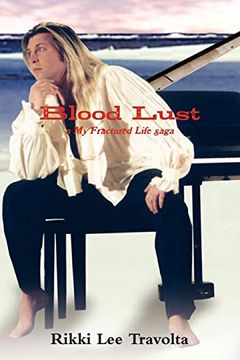 Blood Lust
a My Fractured Life saga
Rikki Lee Travolta
-
2010-10-30
"Blood Lust" takes readers on a journey through Hollywood's gritty underbelly and into the hidden world of vampires. After discovering the suicide of his friend, a former Hollywood star embarks on a drunken quest that leads him to New Orleans. This sequel to the Amazon.com Top 10 Recommendation "My Fractured Life" offers a beautifully woven blend of romance and the supernatural. Author Rikki Lee Travolta offers an accurate portrayal of Hollywood while exploring the depths of vampirism.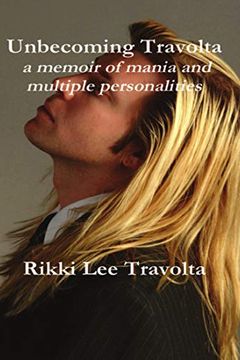 This memoir tells the story of Rikki Lee Travolta's sudden realization that his entire life was a lie, and his subsequent struggle with severe mental disorders, including Dissociative Identity Disorder, Bipolar Disorder, and Schizophrenia. Unbecoming Travolta is a raw and honest account of one man's journey to reclaim his true identity.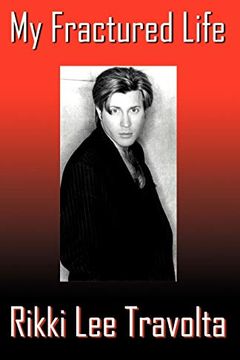 A faded star confronts his demons when he finds his young actor friend who committed suicide. Rikki Lee Travolta's "My Fractured Life" weaves a captivating tale of has-been actors struggling for survival in Hollywood's underbelly. From the comical exploits of former celebrities to the struggles of survivors of abuse, this story presents a powerful, funny, and inspirational web of friendship. Tempering tragedy with wit and comedy, the book talks about addiction, temptation, and identity in the midst of Hollywood's glamour.