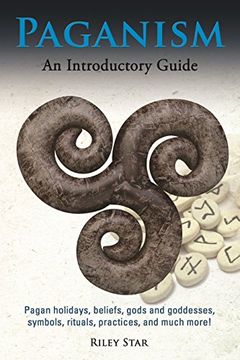 What is paganism? Is it an heretical faith that stands in opposition to Christianity? It is devil worship? The answer is no times three. "Paganism" does not refer to a single religion, but to a collection of earth-centric polytheistic philosophies that harken back to belief structures that pre-date Christianity.Pagans of all types believe that ther...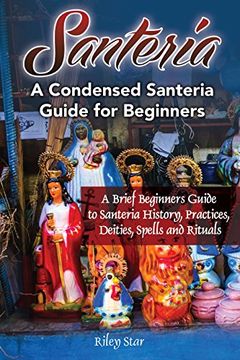 If your knowledge of Santeria only goes so far as the reference in the 90s song by Sublime, you have a lot to learn. The word "Santeria" is translated from the Spanish for "worship of saints", though that translation alone doesn't really paint an accurate picture of what Santeria is all about. Not only does Santeria involve the worship of saints (c...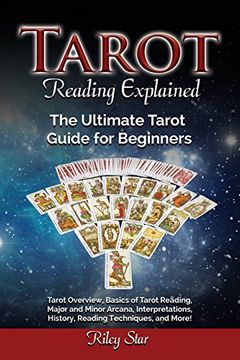 Tarot Reading Explained
Tarot Overview, Basics of Tarot Reading, Major and Minor Arcana, Interpretations, History, Reading Techniques, and More! The Ultimate Tarot Guide for Beginners
The art of tarot is all about belief, intuition, trust and perhaps it's all about having faith - faith in what the cards are possibly telling you, faith in the tarot reader that will send you the message, and faith in yourself that will ultimately decide your life's fate. This book will provide you with a wealth of information about tarot and tarot...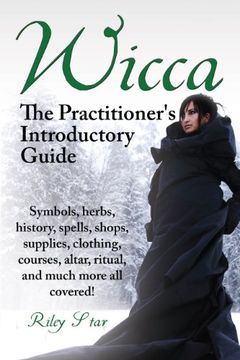 The choice to walk the path is personal and the journey will vary. For the beginning Wicca practitioner many questions arise. This guide aims to answer your questions and help you on your path.•What is Wicca•Basic Ethics and Principles of Wicca•The History of Wicca and Witchcraft*Modern Wicca*Wiccan Traditions*Covens and Coven Life*Solitary Practit...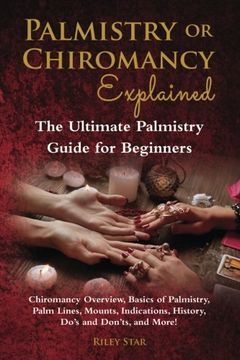 Palmistry or Chiromancy Explained
Chiromancy Overview, Basics of Palmistry, Palm Lines, Mounts, Indications, History, Do's and Don'ts, and More! The Ultimate Palmistry Guide for Beginners
Palmistry or Chiromancy is the study and interpretation of the human palms. However, one cannot master the art of palm reading easily or be proficient in a quick period of time just by studying the basics of palmistry or reading a book about it. Like any other things, time, practice, willingness and experience will make you better and more proficie...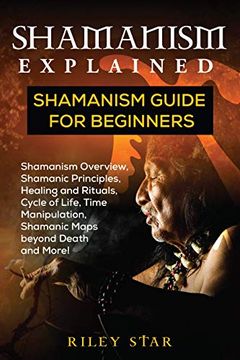 Shamans are one of the oldest and most enduring ancient figures in history. During the ancient times, shamanism is part of some people's religions and magic rituals as it is an archaic method that can be traced back around the Paleolithic era. The elemental requirements, underlying fundamentals, and human psyche are the foundations of this ancient ...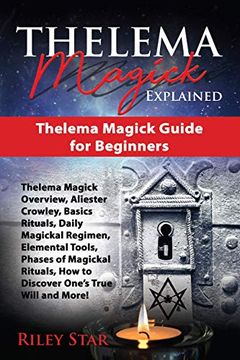 Thelema Magick Explained
Thelema Magick Overview, Aliester Crowley, Rituals, Daily Magickal Regimen, Elemental Tools, Phases of Ritual, Discover True ... More! Thelema Magick Guide for Beginners
This book is about giving you the brief overview of Thelema Magick and its principle based from Aleister Crowley. He is one of the most important figures of magick and occultism. Crowley's teaching is focused on finding one's true will, which he believed is something that stems out from one's core being; thus defining one's true nature, path, your ...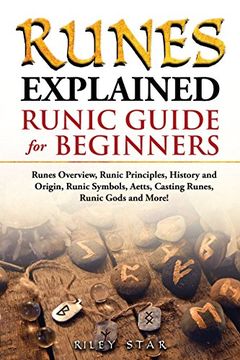 Runes Explained
Runes Overview, Runic Principles, History and Origin, Runic Symbols, Aetts, Casting Runes, Runic Gods and More! Runic Guide for Beginners
The art of runes began in the time of Odin during the Viking period; it's the time when the Vikings did several military missions and sailed to the shores of Scandinavia. Runes is used to link an individual's logical mind and the sub – conscious which is why tapping into this ancient form can help you to increase your personal awareness and also gu...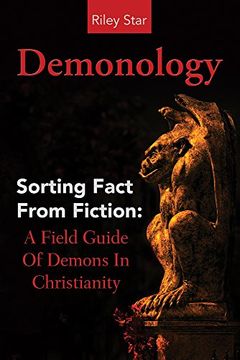 Whether you believe that demons in the service of Satan are actively plotting to subvert God's kingdom or you see such evil entities as metaphors for the struggle that is the human condition, this book will speak to you. Although cast in the language of Western Christian thought, the text looks to universal themes of good and evil and how they may ...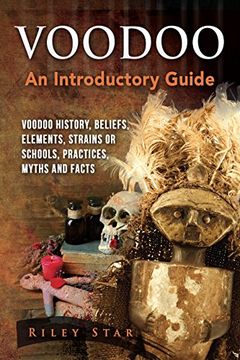 It has been a long time since the world was introduced to Voodoo - ever since the Atlantic slave trade brought the slaves out of Africa and in closer contact with the Western and European world. But since we first learned of the existence of Voodoo, and up until the present times, our perception of this religion has been clouded by prejudice, fear,...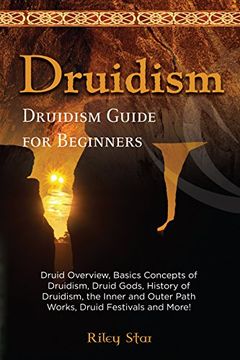 Astrology Explained by Riley Star
Ceremonial Magic by Riley Star