Robert Lynn Asprin Books
Robert (Lynn) Asprin was born in 1946. While he wrote some stand alone novels such as Cold Cash War, Tambu and The Bug Wars and also the Duncan and Mallory Illustrated stories, Bob is best known for his series fantasy, such as the Myth Adventures of Aahz and Skeeve, the Phule's Company novels and the Time Scout novels written with Linda Evans. He also edited the groundbreaking Thieves' World anthology series with Lynn Abbey. Other collaborations include License Invoked (set in the French Quarter of New Orleans) and several Myth Adventures novels, all written with Jody Lynn Nye.Bob's final solo work was a contemporary fantasy series called Dragons, again set in New Orleans. Bob passed away suddenly on May 22, 2008. He is survived by his daughter and son, his mother and his sister.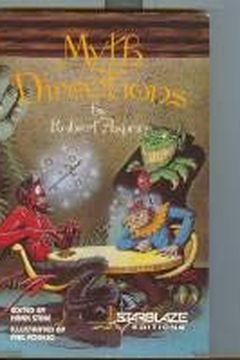 This captivating book follows Skeeve's journey to obtain the Trophy for the enchanting Tanda. But it won't be easy. Skeeve will need to tap into his magical abilities, team up with a clever Pervect, and even enlist the help of a charming demon to pull off the ultimate heist across multiple dimensions.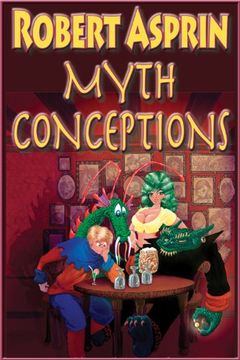 A young apprentice mage, Skeeve, finds himself defending a kingdom from an invading army after being appointed court magician by a regent who made a grave mistake. Myth Conceptions by Robert Asprin is a thrilling tale of courage, magic, and adventure.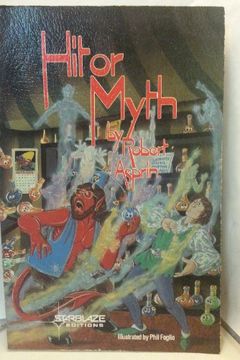 Hit or Myth
Robert Asprin
-
2006-04-25

(first published in 1983)
Get ready for a magical adventure with a court magician facing an unusual challenge. When the king disappears, it's up to Skeeve to take his place and marry a deadly fiancée, all while battling a powerful mob boss. With humor, action, and unexpected twists, this book is sure to keep you hooked until the last page.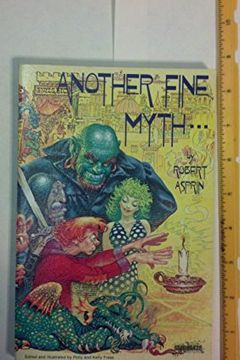 Join a young magician's apprentice on a revenge-fueled quest alongside his new companion, a devilish creature with a purple tongue. Together, they leave the safety of the magical world to hunt down the assassin responsible for his master's death. Get lost in the adventure of justice and revenge in this captivating tale.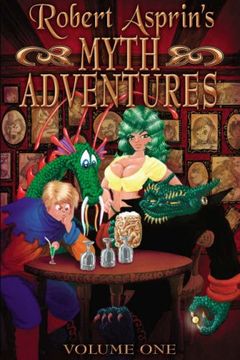 An epic collection of the first six volumes of the Myth Adventure series by Robert Asprin. Follow along as Skeeve, a magician's apprentice, navigates the uncharted territories of a magical realm filled with dragons, demons, and an eclectic cast of characters. With witty humor and detailed illustrations by Phil Foglio, this book is a must-have for any fantasy fan.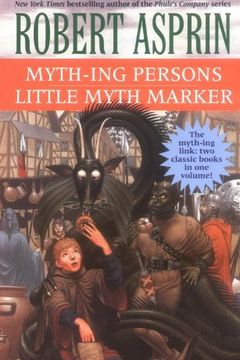 Embark on a magical adventure with Skeeve as he navigates through different dimensions and high-stakes poker games in this third omnibus edition of the popular Myth tales series. Join him as he searches for his missing partner and gets stuck with trouble-making Markie in Little Myth Marker. This book is perfect for fans of mythical adventures and action-packed fantasy novels.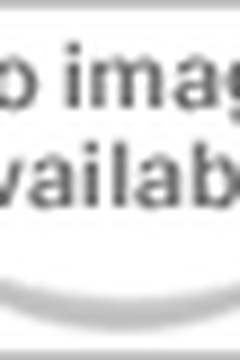 Myth conceptions --Hit or myth --Little myth marker --M.Y.T.H. inc. link....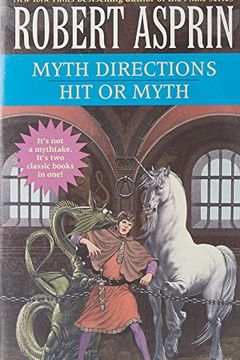 Delight in two myth adventures where Skeeve confronts fairy godfathers, irresistible desires and a tempting offer. Join Robert Asprin in a whimsical journey full of magic and humor.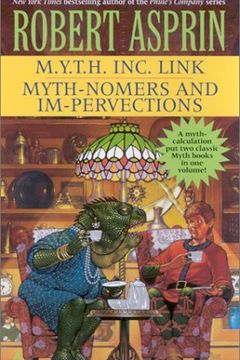 Discover a world of danger and adventure in this two-in-one volume featuring classic Myth stories. Follow former magician's apprentice Skeeve as he navigates the treacherous dimensions of corporate life in M.Y.T.H. Inc. Link. Then join Skeeve and his demon cohort, Ahaz, as they explore the galaxy's seediest neighborhoods in Myth-Nomers and Im-Perfections. With twists and turns at every corner, these beloved tales are must-reads for fans of fantasy and adventure.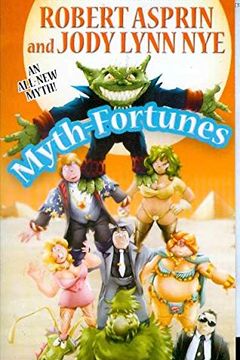 This comedic fantasy book explores the concept of immortality and the consequences of chasing it. When Aahz invests in a pyramid scheme, he ropes in everyone he knows to invest too, but things quickly turn sour with a run of bad luck. The protagonist, Skeeve, is left to figure out why. Enjoy a witty and entertaining read that will make you question the value of immortality.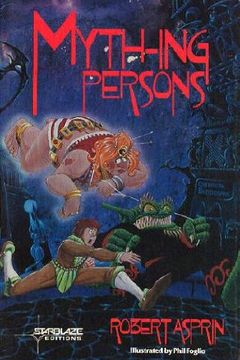 Class Dis-Mythed by Robert Asprin, Jody Lynn Nye
Myth-Chief by Robert Asprin, Jody Lynn Nye
Little Myth Marker by Robert Asprin
Dragons Luck by Robert Asprin
M.Y.T.H. Inc. in Action by Robert Asprin
Myth-Nomers and Im-Pervections by Robert Asprin
Thieves' World by Robert Lynn Asprin
M.Y.T.H. Inc. Link by Robert Asprin
Phule Me Twice by Robert Asprin, Peter J. Heck
Myth-Told Tales by Robert Asprin, Jody Lynn Nye
Something M.Y.T.H. Inc. by Robert Asprin
Myth-Gotten Gains by Robert Asprin, Jody Lynn Nye
Myth-Taken Identity by Robert Asprin, Jody Lynn Nye
Sweet Myth-Tery of Life by Robert Asprin
Tales From the Vulgar Unicorn by Joe Haldeman, John Brunner, Philip José Farmer
Blood Ties by Robert Asprin
Wings of Omen by Joe Haldeman, John Brunner, Philip José Farmer
Shadows of Sanctuary by Robert Asprin
Stealers' Sky by Robert Asprin, Lynn Abbey
Storm Season by Joe Haldeman, John Brunner, Philip José Farmer
Soul of the City by C. J. Cherryh, Janet Morris
Myth-ion Improbable by Robert Asprin
No Phule Like an Old Phule by Robert Asprin, Peter J. Heck
Uneasy Alliances by Robert Asprin
Time Scout by Robert Asprin, Linda Evans
A Phule and His Money by Robert Asprin, Peter J. Heck
Myth Alliances by Robert Asprin, Jody Lynn Nye
Phule's Errand by Robert Asprin, Peter J. Heck
The Face of Chaos by Joe Haldeman, John Brunner, Philip José Farmer
Dragons Wild by Robert Asprin