Sally J. Hall Books
Sally J Hall is editor of a popular nationwide parenting magazine and a journalist who has written for parenting titles and websites for many years. She has a keen interest in helping new parents make ethical choices. She has been a vegetarian for many years and decided to choose a plant-based diet six years ago. She is author of Eco Baby, A Guide To Green Parenting, published by Green Books and a contributing editor to Watch My Baby Grow, published by Dorling Kindersley. @PlantBasedBaby_uk on Instagram has recently been launched. She lives in North London with her husband, two kids and eight cats.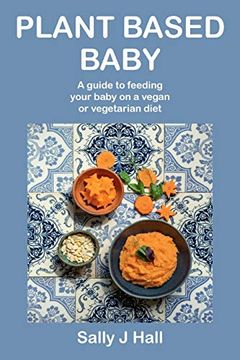 Plant Based Baby
A guide to feeding your baby on a vegan or vegetarian diet
Sally J Hall
-
2020-06-18
This informative book offers practical advice and great recipes for vegan or vegetarian parents who are raising their babies on a plant-based diet. It covers topics such as weaning, getting the right vitamins and minerals, protein, and how to reassure friends and family. The book includes delicious and nutritious recipes, perfect for all meals and snacks, and features stunning photos and step-by-step guides. With this book, new parents can feel confident in raising their little ones on a healthy and delicious plant-based diet.
Learn how to raise an eco-conscious baby with 'Eco Baby'. This book covers all aspects of a new baby's life in the first year, guiding new parents on ethical purchasing decisions and simple ways to make their baby's life more environmentally friendly. It's a must-read for anyone looking to make a positive impact on the planet while raising their child.