Sam Crescent Books
Sam Crescent is passionate about fiction. She loves a good erotic romance and so it only made sense for her to spread her wings and start writing. She began writing in 2009 and finally got that first acceptance in 2011 by Total-E-Bound. She loved creating new characters and delving into the worlds that she creates. When she's not panicking about a story or arguing with a character, she can be found in her kitchen creating all kinds of havoc. Like her stories the creations in the kitchen can be just as dubious but sometimes things turn out great.
Tiny is the leader of The Skulls and the main protector of Fort Wills, but that wasn't always the case. He has a dark past, and it's about to come and bite him in the ass. Eva cannot stay with a man who'll keep her in the dark. She's the daughter of the man who runs the underground fighting circuit in Vegas, and there is iron in her that none of th...
Kelsey is married, and Killer needs to get away from her before he does something he might regret. Losing himself in a drunken night is not the answer, especially when he can't stop loving her just because she's off-limits. He confronts Kels to get all the details.Her world is crashing around her. Everywhere she turns, she feels trapped. Panicking,...
Gonzalez is gone, but the damage has already been done.Whizz has been to hell and back, and he doesn't live life anymore. The demons of the past are never too far behind—until she enters his life. Lacey makes him feel again. She makes him want to live, to breathe, to be part of life. But she's the enemy, and he's just helped to wipe out the whole o...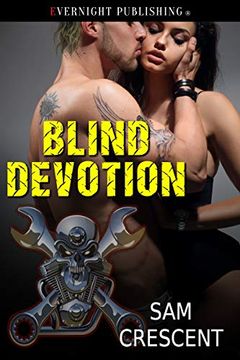 Ever since he learned of the death of his friend, Ashley, Pussy has been trying to do what was right for the club. Gonzalez, the new threat that The Skulls and Chaos Bleeds face, is worse than any of them anticipated. Gonzalez holds all the cards, and he's driving the Chaos Bleeds crew down a spiral that can only end in death.Blinded by her stepfat...
Zero's foolish mistake could get them all killed.Ten years ago, Zero tortured a man for killing his friend. Then Zero set the building on fire, to kill the man and torch the evidence. When he left the burning building, he thought the man was dead—but he wasn't. Now, Zero's enemy is back, and the game of cat and mouse is about to start.Prue has love...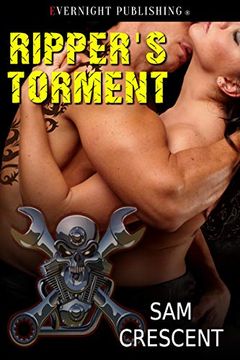 A late night phone call was never supposed to cause so much torment.Ripper will do anything for Chaos Bleeds, including cleaning up the Princess's mess. When Judi calls him without thinking he answers and soon he has a dead body to hide, and a car to destroy. He will do everything in his power to protect the young woman. What he didn't expect was t...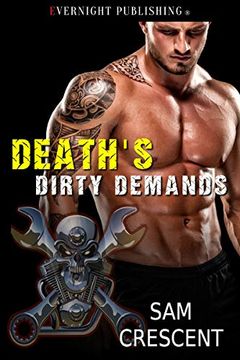 It's the festive season, and the Chaos Bleeds MC is spending it at the clubhouse, where the women are making it sickly sweet. Death has tried to keep his distance from the redhead, Brianna. He knows there's something different about her, but unlike his brothers before him, he refuses to fall for the woman who plagues his thoughts.Brianna was sold a...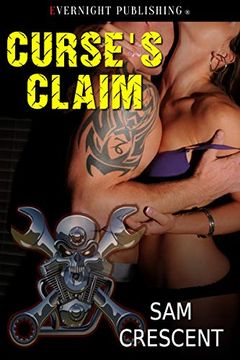 Curse rarely deals with complicated women. Chaos Bleeds is the only place where his loyalty lies. He loves women and he certainly loves to give them a good time. Nothing was ever going to change him or force him to want anything more than what he had—then he met Mia and everything changed.Mia cannot think about the future. Between caring for her mo...
This is a The Skulls and Chaos Bleeds MC crossover novel"I want to play a game." Master has plagued The Skulls and Chaos Bleeds MC for a long time. He has sent Gash to Prison, taken Paris, raped and murdered innocent men and women. Now after a mass shootout ordered by Master injures many and even kills a couple of their people, Lash is done waiting...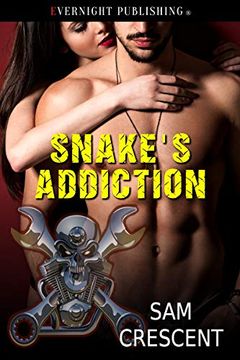 Snake's used to getting what he wants. Women fall all over him so much that he doesn't have to make any effort to get them into bed. The nurse Jessica is the first woman to make him work for every second spent with her. When Chaos Bleeds club princess Judi's pregnancy suffers complications, it gives the opportunity for Snake to get to know Jessica,...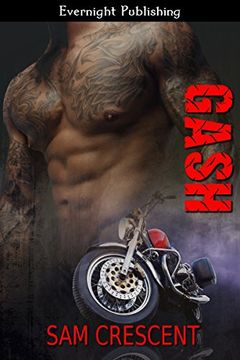 Gash
Sam Crescent
-
2016-03-01
Broken Bastard by Sam Crescent, Stacey Espino
Broken Hearts by Sam Crescent
Hard to Get by Sam Crescent, Stacey Espino
The Biker's Baby by Sam Crescent
Monsters' Crew by Sam Crescent
Monsters' Gift by Sam Crescent
Giving It to the Enemy by Sam Crescent
Devil's Promise by Sam Crescent
Dead Bastard by Jenika Snow, Sam Crescent
Giving It to the Monster by Sam Crescent
My Kind of Dirty by Sam Crescent
Giving It to the Bad Guy by Sam Crescent
Charming Asshole by Sam Crescent, Stacey Espino
Sinner's Possession by Sam Crescent
The Way I Like It by Jenika Snow, Sam Crescent
Giving It to the Man-Whore by Sam Crescent
El Diablo by Sam Crescent, Stacey Espino
The Harder They Fall by Jenika Snow, Sam Crescent
Bad Kitty by Sam Crescent
Ruin and Rise by Jenika Snow, Sam Crescent
Wild Ride by Sam Crescent, Jenika Snow
... and Forever by Sam Crescent
Lost In You by Jenika Snow, Sam Crescent
Boss by Sam Crescent, Stacey Espino
A Monster's Beauty by Sam Crescent
Rooney's Pain by Jenika Snow, Sam Crescent
Butler's Woman by Sam Crescent
Bred by the MC VP by Sam Crescent, Stacey Espino
Marrying an Asshole by Sam Crescent
Natalie's Choice by Sam Crescent
I Have to Have Her by Sam Crescent
Bred by the Mafia Monster by Sam Crescent, Stacey Espino
Christmas Comes Butch Once a Year by Sam Crescent
The Beast's Nanny by Sam Crescent
To Awaken a Monster by Sam Crescent
Bred by the MC Prez by Sam Crescent, Stacey Espino
Crime Lord's Wife by Sam Crescent
Using the Biker by Sam Crescent
The Rancher's Nanny by Sam Crescent
Billionaire Hero by Sam Crescent
Biker Next Door by Sam Crescent
That Ass Is Mine by Sam Crescent
Alpha Beast by Sam Crescent
A Very MC Picnic by Sam Crescent
The Biker's Virgin by Sam Crescent
Her Knightmare by Sam Crescent
The Biker's Needs by Sam Crescent
His Beauty by Sam Crescent
I'm Nothing by Sam Crescent
Taken by a Monster by Sam Crescent
Her Beast by Sam Crescent
Twice the Dirty by Sam Crescent
King by Jenika Snow, Sam Crescent
Virgin for Sale by Sam Crescent
Cocky Billionaire by Sam Crescent
As Luck Would Have It by Jenika Snow, Sam Crescent
Claiming His Prize by Sam Crescent, Stacey Espino
The Bully's Nanny by Sam Crescent
Stranded with Her Bullies by Sam Crescent
The Biker's Dirty Little Secret (Straight to Hell MC Book 2) by Sam Crescent, Stacey Espino
Violent Ends by Sam Crescent
The Mafia's Virgin Nanny by Sam Crescent
Runt of the Litter by Sam Crescent
The Biker's Plaything by Sam Crescent, Stacey Espino
For the Taking by Sam Crescent
Slave Girl by Sam Crescent
Virgin Next Door by Sam Crescent
Too Good to Be Wrong by Sam Crescent
Dark Lonely Lies by Sam Crescent
The Soldiers of Wrath MC by
Keep Her From Harm by Sam Crescent
Twisted in Chains by Sam Crescent
Addicted to Her Curves by Sam Crescent
The Biker's Nanny by Sam Crescent
At a Glance by Sam Crescent
Bad Boys by Sam Crescent, Jenika Snow
Curvy Women Wanted by Sam Crescent
Hard As Steel by Jenika Snow, Sam Crescent
Their Juicy Woman by Sam Crescent
Billion Dollar Love by Sam Crescent, Kait Gamble, Allegra Grey, Laura M. Baird, Lynn Burke, Winter Sloane, Raven McAllan, Elyzabeth M. Valey, Beth D. Carter, Rose Wulf, Tesla Storm
His Mrs. Right by Sam Crescent
The Nannies by Sam Crescent
Love in Chaos by Sam Crescent
Breeding Season by Sam Crescent, Stacey Espino
The Alpha Shifter Collection by Sam Crescent
She's My Everything by Sam Crescent
Wanted by Her Two MC Men by Sam Crescent
The Nannies by Sam Crescent
Breeding Season by Sam Crescent, Stacey Espino
He Wants Her by Sam Crescent
The Family Volume One by Sam Crescent
Deadly Duet by Sam Crescent
Drago's Woman by Sam Crescent, Stacey Espino
Lawless by Sam Crescent, Maia Dylan, Gwendolyn Casey, Loralynne Summers, Sandra Bunino, Amber Morgan, Nicola M. Cameron, Elyzabeth M. VaLey, Olivia Starke, Lila Shaw, Beth D. Carter, Kait Gamble
The Alpha Shifter Collection by Sam Crescent
Bullied by the Alpha by Sam Crescent
The Alpha Shifter Collection by Sam Crescent
Wicked by Cara Carnes, Sam Crescent, Jenika Snow
The Valentines by Sam Crescent
The Biker's Desire by Sam Crescent
The Alpha Shifter Collection by Sam Crescent
The Unbreakable Trio / Dominating Cassidy by Sam Crescent
The Pack Claims a Mate by Sam Crescent
Bred by the Bully by Sam Crescent, Stacey Espino
The Carson Men by Sam Crescent
Baby for Two by Sam Crescent
Love My Pain by Sam Crescent
Out for You by Amber Kell, Sam Crescent
Ride Her Hard by Sam Crescent
My Teacher by Sam Crescent
Sweethearts by Sam Crescent
Plain Jane and the Mafia Beast by Sam Crescent
Mountain Man's Curvy Woman by Sam Crescent
Bent, Not Broken by Jenika Snow, Sam Crescent
The Initiation by Sam Crescent
Reluctant Bride by Sam Crescent, Stacey Espino, Jade Marshall, Winter Sloane, Lily Harlem, Beth D. Carter, Laura M. Baird, Allyson Young, Kait Gamble, Elyzabeth M. VaLey, Arabella Sheen, Helen Walton, Jessica Jayne
Zeke's Rule by Jenika Snow, Sam Crescent
Mean to Her by Sam Crescent
Damaged Queen by Sam Crescent
Addicted to His Touch by Sam Crescent
Bitter Truths by Sam Crescent
The Alpha's Virgin Witch by Sam Crescent
Wicked Fireman by Sam Crescent
Savage by Jenika Snow, Sam Crescent
Payne by Jenika Snow, Sam Crescent
Bought Bride by Sam Crescent
Woman of His Dreams by Sam Crescent
The Power of Mates by Sam Crescent
The Mafia's Curvy Woman by Sam Crescent
Owned By the Dom by Sam Crescent
Devil's Charm by Sam Crescent
I Want More by Sam Crescent
The Alpha's Virgin Prize by Sam Crescent, Stacey Espino
Sold to the MC Men by Sam Crescent
Giving It to the Biker by Sam Crescent
Love Next Door by Sam Crescent
The Boys of Summer by Andra Ashe, Rhyll Biest, Krystal Brookes, Brian Collier, Sam Crescent, Marie Laurent, Lyncee Shillard
Biker Bully by Sam Crescent
Pretend for Me by Sam Crescent
His To Control by Sam Crescent
The Scarred One by Sam Crescent
Crave Her Curves by Sam Crescent
Billionaire Beast by Sam Crescent
Dirty Bastard by Sam Crescent
Shattered Vows by Sam Crescent
Rock Hard by Sam Crescent
Ugly Beast by Sam Crescent
His Secret Sin by Sam Crescent
Princess Next Door by Sam Crescent
F*cker Next Door by Sam Crescent
Sugar by Jenika Snow, Sam Crescent
Playing With the Biker by Sam Crescent
Street King by Sam Crescent
Two Hotties Next Door by Sam Crescent
Bad to the Bone by Sam Crescent
Daughter's Best Friend by Sam Crescent
Nights of Sin by Sam Crescent
Bred by the Bushmen by Sam Crescent, Stacey Espino
Her Bodyguard by Sam Crescent
Make Me Yours by Sam Crescent
Strongest Passions by Sam Crescent
Dirty Mechanic by Sam Crescent
Alpha's Mate by Sam Crescent
Step Lover by Sam Crescent
The Alpha's Nanny by Sam Crescent
His to Take by Sam Crescent
The Alpha's Virgin Possession by Sam Crescent
Her Monster by Sam Crescent
His Scarred Woman by Sam Crescent
The Alpha's Domination by Sam Crescent
Experiment by Sam Crescent
His Personal Stripper by Sam Crescent
Damon's Challenge by Sam Crescent
The Nanny by Sam Crescent
Darla's Three Troublemakers by Sam Crescent
Play With Me by Sam Crescent
Denying the Alpha by Sam Crescent, Loralynne Summers, Rose Wulf, Kait Gamble, Doris O'Connor, Elyzabeth M. VaLey, Stacey Espino, Roberta Winchester, Tesla Storm, Sarah Marsh
For the Club by Sam Crescent
Unwrapped by Jenika Snow, Sam Crescent
Time to Play by Sam Crescent
Sugar Daddy by Sam Crescent
Mated to the Pack by Sam Crescent
Falling for the Bully by Sam Crescent
Killer in Him by Sam Crescent
Double Trouble by Sam Crescent
Daddy's Boss by Sam Crescent
The Nanny and the Playboy by Sam Crescent
Her Rebound Men by Sam Crescent, Jenika Snow
Her Prince Charming by Sam Crescent
Stepbrother's Debt by Sam Crescent
Holly's Awakening by Sam Crescent
Billionaire Protector by Sam Crescent
His Curvy Woman by Sam Crescent
Plus-Sized Perfection by Sam Crescent
Falling for the Enemy by Sam Crescent
Bred by the Alpha by Sam Crescent, Stacey Espino
The Bad Boys' Reluctant Woman by Sam Crescent
Second Sin by Sam Crescent
Taken by Her Mate by Sam Crescent, Jenika Snow
Venom's Revenge by Jenika Snow, Sam Crescent
His Virgin Angel by Sam Crescent
Broken Promise by Sam Crescent
Bound by Jenika Snow, Sam Crescent
Bred by the Billionaire by Sam Crescent, Stacey Espino
The Billionaire and the Cleaner by Sam Crescent
The Bad Boy's Biggest Mistake by Sam Crescent
Alpha Bait by Sam Crescent
Curvy Women Wanted by Sam Crescent
His Woman by Sam Crescent
Mated to Her Bully by Sam Crescent
Playing with Fire by Sam Crescent, Stacey Espino
Just for the Movie by Sam Crescent
His Obsession by Sam Crescent
A Fighter's Choice by Sam Crescent
Ruby's Two Sexy Hunks by Sam Crescent
The Caveman's Virgin by Jenika Snow, Sam Crescent
Mine to Keep by Sam Crescent
Bride for Order by Jenika Snow, Sam Crescent
Falling for the Jerk by Sam Crescent
Chubby Chaser by Sam Crescent
The Bad Boys' Virgin Temptress by Sam Crescent
His Student by Sam Crescent
The Caveman's Possession by Jenika Snow, Sam Crescent
Gavin's Submissives by Sam Crescent
Beast by Jenika Snow, Sam Crescent
Contract Of Shame by Sam Crescent
Moving On by Sam Crescent
Dirty Neighbor by Sam Crescent
Dangerous Men, Dangerous Places by Lyncee Shillard, Sam Crescent, Dani-Lyn Alexander, Rhyll Biest, Krystal Brookes
Bullied by Her Mafia Man by Sam Crescent
Sugar is Sweet by Jenika Snow, Sam Crescent
Love, Death and Justice by Sam Crescent
Owned by the Club by Sam Crescent
Bully No More by Sam Crescent
Corruption by Jenika Snow, Sam Crescent
Time for Change by Sam Crescent
Blackmailed by the Mafia Boss by Sam Crescent
It Started with a Contract by Sam Crescent
Scarred Beauty by Sam Crescent
Something Sweet by Sam Crescent
His Virgin Bride by Sam Crescent
Virgin Lovers by Sam Crescent
Owned By Him by Sam Crescent
Two Stone Brothers for Tessie by Sam Crescent
Bring Me Back by Jenika Snow, Sam Crescent
Bullied by the Boss by Sam Crescent
Pure Filth by Sam Crescent
Some Sugar by Sam Crescent
Alpha Bully by Sam Crescent
Curvy Women Wanted by Sam Crescent
She's Mine by Sam Crescent
Bred by the King by Sam Crescent, Stacey Espino
The Boss's Pet by Sam Crescent
A Christmas Wish by Sam Crescent
Chasing Bunny by Jenika Snow, Sam Crescent
One Chance by Sam Crescent
The Alpha Takes a Mate by Sam Crescent
Crossing Boundaries by Sam Crescent
Taboo by Jenika Snow, Sam Crescent
The Alpha's Toy by Sam Crescent
DILF by Jenika Snow, Sam Crescent
The Marriage Sacrifice by Sam Crescent
Curvy Women Wanted by Sam Crescent
Curvy Women Wanted by Sam Crescent
Rowdy by Jenika Snow, Sam Crescent
Cocky by Jenika Snow, Sam Crescent
The Enemy's Daughter by Sam Crescent
Bound For Christmas by Sam Crescent
Learning to Forgive by Sam Crescent
Bastard Boss by Sam Crescent
Tied to the Billionaire by Amy Armstrong, Sam Crescent, Tanith Davenport, Cheryl Dragon, Willa Edwards, Lisabet Sarai
Seducing Her Beast by Sam Crescent
The First Moon by Sam Crescent
Owned by the Bastard by Jenika Snow, Sam Crescent
Belonging to the Steer Brothers by Sam Crescent
Wicked Neighbor by Sam Crescent
Trapped Between Two Alphas by Sam Crescent
Fear the Boss by Sam Crescent
Falling Under by Jenika Snow, Sam Crescent
Bedding the Babysitter by Sam Crescent
The Baby Deal by Jenika Snow, Sam Crescent
Blackmailed by Her Bully by Sam Crescent
Bound to Be Mated by Sam Crescent
Claiming His Wife by Sam Crescent
Sleeping with the Boss by Sam Crescent
Once in a Lifetime by Sam Crescent
Taking His Woman by Sam Crescent
Against All Odds by Sam Crescent
Very Bad Things by Sam Crescent, Jenika Snow
His Possession by Sam Crescent
Billionaire Husband by Sam Crescent
Blackmailed by the Beast by Sam Crescent
Office Hours by Sam Crescent
Player by Jenika Snow, Sam Crescent
Expecting the Playboy's Baby by Sam Crescent
Alpha by Sam Crescent, Marie Harte, Yvette Hines
Addicted to Her by Sam Crescent
Break Her by Jenika Snow, Sam Crescent
Cherry by Jenika Snow, Sam Crescent
Propositioning Her Brother's Best Friend by Sam Crescent
Asshole Husband by Sam Crescent
The Love of My Bully by Sam Crescent
To Claim His Girl by Sam Crescent
Infamous by Sam Crescent, Eden Summers, Cynthia Sax
Just Friends by Sam Crescent
Rude Awakening by Sam Crescent, Natalie Dae
Blaze's Second Chance by Sam Crescent
Teacher's Pet by Jenika Snow, Sam Crescent
Loving a Vampire by Sam Crescent
Dominating Cassidy by Sam Crescent
Wanting the Neighbor's Daughter by Sam Crescent
The Claiming by Sam Crescent
Forced Assassin by Sam Crescent, Natalie Dae
Porn Star by Sam Crescent
The Unbreakable Trio by Sam Crescent
Belonging to Him by Sam Crescent
Shades of Grey by Natalie Dae, Sam Crescent
Troy's Older Lover by Sam Crescent
Breeding Season by Sam Crescent, Stacey Espino
The Family by Sam Crescent
What's Your Price? by Sam Crescent