Sam Crescent Books
Sam Crescent is passionate about fiction. She loves a good erotic romance and so it only made sense for her to spread her wings and start writing. She began writing in 2009 and finally got that first acceptance in 2011 by Total-E-Bound. She loved creating new characters and delving into the worlds that she creates. When she's not panicking about a story or arguing with a character, she can be found in her kitchen creating all kinds of havoc. Like her stories the creations in the kitchen can be just as dubious but sometimes things turn out great.
This book follows Tiny, leader of The Skulls and protector of Fort Wills, as his dark past comes back to haunt him. Eva, daughter of the man who runs the underground fighting circuit in Vegas, knows she can't stay with a man who keeps her in the dark. When Tiny and his crew are attacked, he has no choice but to turn to the woman he loves. With lives on the line, Tiny is pushed to the brink and forced to make a decision. Warning: contains spanking and anal sex.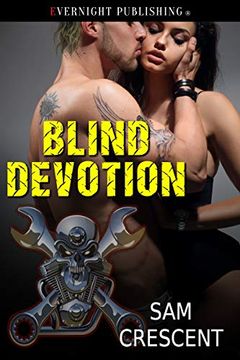 Blind Devotion is a gripping tale of loyalty and danger, as the Chaos Bleeds crew faces a new threat. Blinded Sasha finds hope in a chance meeting with Pussy, but their newfound love is threatened by the escalating danger. With the future of the club at stake, Pussy must choose between his loyalty and his heart. Be warned, this book contains anal play.
A former member of a notorious club, Whizz is haunted by his past until he meets Lacey, who gives him a reason to live again. But Lacey is from a rival club, making their love impossible. Will Lacey be able to look past the fact that Whizz helped wipe out her family, and can Whizz overcome his demons? A thrilling tale of love and danger, this book will leave you on the edge of your seat.
Killer is a gripping tale of forbidden love, danger, and the limits one is willing to go to protect the person they care about. When Kelsey finds herself trapped in a marriage to a dangerous man, Killer must confront her and take matters into his own hands. As the clock ticks and enemies close in, Killer must turn to The Skulls for help and race against time to keep Kelsey safe. Will Killer be able to save his woman? Find out in this heart-pounding read.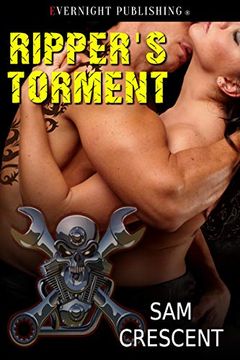 Ripper's Torment is a thrilling book about a man named Ripper who will do anything to protect an innocent woman, even if it means disposing of a dead body and destroying a car. As he begins to develop feelings for her, Judi finds herself sexually drawn to Ripper after being rescued from a life of abuse. But Devil, who rescued Judi, considers her his daughter and will not allow anyone to harm her. With one of his own claiming her as his own, what actions will Devil take?
"Zero" is a riveting novel about a man named Zero whose past has caught up with him. He tortured a man ten years ago but believed he had died in the fire he started to cover up the evidence. However, the man has returned and is seeking revenge. Zero's friends begin to fall one-by-one, and he can do nothing to stop it, except trust the one person who has always been by his side, Prue. This novel explores themes of loyalty, sacrifice, and love amidst a dangerous game of cat and mouse. Be warned, "Zero" contains explicit content of anal sex, bondage, and violence.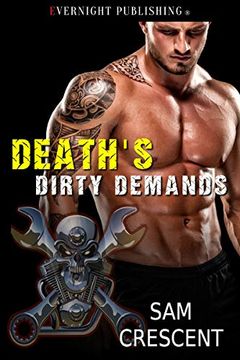 "Death's Dirty Demands" follows Death, a member of the Chaos Bleeds MC, who tries to distance himself from Brianna, a former sex slave with a murky past. But when Devil gives her an ultimatum, Death offers his protection and their relationship becomes more complex than he anticipated. Will Death be able to love a woman like Brianna, or will he pass her on when he grows bored?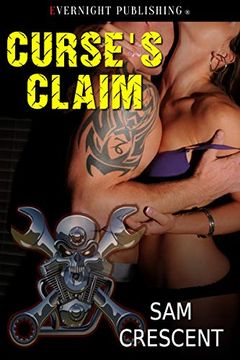 "Curse, a loyal member of Chaos Bleeds, meets Mia and everything changes. Mia's past haunts her, but Curse is determined to claim her as his own. When Mia is attacked and Curse becomes her protector, they must rely on each other. However, this act of defense sets off a dangerous chain of events for Chaos Bleeds. Get ready for this seductive and dangerous romance."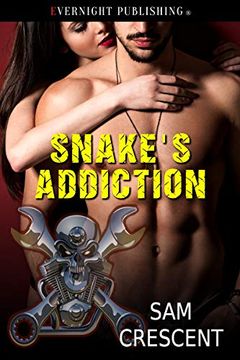 "Snake's Addiction" is a steamy romance novel that portrays a dangerous biker named Snake, who gets whatever he desires until he meets Jessica, a nurse who challenges him to act as a gentleman. When Judi's pregnancy faces complications, it becomes an opportunity for Snake to spend time with Jessica, and he realizes that he wants more than just a fling. Suddenly, their happiness is jeopardized when an enemy of the Chaos Bleeds club kidnaps Jessica's friend and plans to use Jessica as his new toy. The question is, can Snake rescue her in time? This book depicts the complexity of gang life and the struggle between love and loyalty.
"Master" is a gritty crossover novel between two outlaw biker clubs, The Skulls and Chaos Bleeds MC. Their nemesis, Master, has terrorized both clubs with rape, murder, and threats of destruction. In the wake of a deadly attack, Lash and Whizz are determined to end Master's reign of terror once and for all. Amidst the chaos, Stink and Sandy struggle to reconcile their feelings for each other. Meanwhile, Spider is haunted by the disappearance of the woman he loves. Will the clubs be able to survive the fight against their common enemy, or will they lose everything in the process?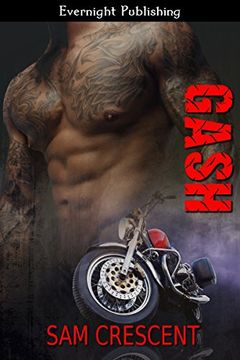 Gash
Sam Crescent
-
2016-03-01
Broken Bastard by Sam Crescent, Stacey Espino
Broken Hearts by Sam Crescent
Hard to Get by Sam Crescent, Stacey Espino
Giving It to the Enemy by Sam Crescent
My Kind of Dirty by Sam Crescent
Monsters' Gift by Sam Crescent
Devil's Promise by Sam Crescent
Giving It to the Monster by Sam Crescent
Dead Bastard by Jenika Snow, Sam Crescent
Monsters' Crew by Sam Crescent
The Biker's Baby by Sam Crescent
Giving It to the Bad Guy by Sam Crescent
Bad Kitty by Sam Crescent
Sinner's Possession by Sam Crescent
A Monster's Beauty by Sam Crescent
Giving It to the Man-Whore by Sam Crescent
The Way I Like It by Jenika Snow, Sam Crescent
The Harder They Fall by Jenika Snow, Sam Crescent
... and Forever by Sam Crescent
I Have to Have Her by Sam Crescent
Bred by the MC VP by Sam Crescent, Stacey Espino
Marrying an Asshole by Sam Crescent
Butler's Woman by Sam Crescent
Ruin and Rise by Jenika Snow, Sam Crescent
Using the Biker by Sam Crescent
Christmas Comes Butch Once a Year by Sam Crescent
Boss by Sam Crescent, Stacey Espino
Wild Ride by Sam Crescent, Jenika Snow
Charming Asshole by Sam Crescent, Stacey Espino
Rooney's Pain by Jenika Snow, Sam Crescent
Natalie's Choice by Sam Crescent
El Diablo by Sam Crescent, Stacey Espino
Lost In You by Jenika Snow, Sam Crescent
To Awaken a Monster by Sam Crescent
His Beauty by Sam Crescent
Billionaire Hero by Sam Crescent
Bred by the Mafia Monster by Sam Crescent, Stacey Espino
Biker Next Door by Sam Crescent
The Biker's Needs by Sam Crescent
A Very MC Picnic by Sam Crescent
Crime Lord's Wife by Sam Crescent
I'm Nothing by Sam Crescent
The Biker's Virgin by Sam Crescent
Twice the Dirty by Sam Crescent
Alpha Beast by Sam Crescent
The Beast's Nanny by Sam Crescent
The Biker's Dirty Little Secret (Straight to Hell MC Book 2) by Sam Crescent, Stacey Espino
Her Knightmare by Sam Crescent
Taken by a Monster by Sam Crescent
Her Beast by Sam Crescent
King by Jenika Snow, Sam Crescent
Virgin Next Door by Sam Crescent
That Ass Is Mine by Sam Crescent
As Luck Would Have It by Jenika Snow, Sam Crescent
For the Taking by Sam Crescent
Cocky Billionaire by Sam Crescent
Runt of the Litter by Sam Crescent
Twisted in Chains by Sam Crescent
Slave Girl by Sam Crescent
The Soldiers of Wrath MC by
Bad Boys by Sam Crescent, Jenika Snow
Virgin for Sale by Sam Crescent
His Mrs. Right by Sam Crescent
The Rancher's Nanny by Sam Crescent
Violent Ends by Sam Crescent
Bred by the MC Prez by Sam Crescent, Stacey Espino
At a Glance by Sam Crescent
Curvy Women Wanted by Sam Crescent
Addicted to Her Curves by Sam Crescent
Ride Her Hard by Sam Crescent
Billion Dollar Love by Sam Crescent, Kait Gamble, Allegra Grey, Laura M. Baird, Lynn Burke, Winter Sloane, Raven McAllan, Elyzabeth M. Valey, Beth D. Carter, Rose Wulf, Tesla Storm
Deadly Duet by Sam Crescent
The Unbreakable Trio / Dominating Cassidy by Sam Crescent
The Family Volume One by Sam Crescent
Breeding Season by Sam Crescent, Stacey Espino
Lawless by Sam Crescent, Maia Dylan, Gwendolyn Casey, Loralynne Summers, Sandra Bunino, Amber Morgan, Nicola M. Cameron, Elyzabeth M. VaLey, Olivia Starke, Lila Shaw, Beth D. Carter, Kait Gamble
Their Juicy Woman by Sam Crescent
The Valentines by Sam Crescent
Drago's Woman by Sam Crescent, Stacey Espino
Wicked by Cara Carnes, Sam Crescent, Jenika Snow
Breeding Season by Sam Crescent, Stacey Espino
The Pack Claims a Mate by Sam Crescent
The Alpha Shifter Collection by Sam Crescent
Love Next Door by Sam Crescent
Hard As Steel by Jenika Snow, Sam Crescent
Claiming His Prize by Sam Crescent, Stacey Espino
Too Good to Be Wrong by Sam Crescent
Baby for Two by Sam Crescent
The Biker's Desire by Sam Crescent
Addicted to His Touch by Sam Crescent
Dark Lonely Lies by Sam Crescent
Keep Her From Harm by Sam Crescent
Sweethearts by Sam Crescent
The Biker's Plaything by Sam Crescent, Stacey Espino
Plain Jane and the Mafia Beast by Sam Crescent
Zeke's Rule by Jenika Snow, Sam Crescent
He Wants Her by Sam Crescent
The Bully's Nanny by Sam Crescent
What's Your Price? by Sam Crescent
Bent, Not Broken by Jenika Snow, Sam Crescent
Wanted by Her Two MC Men by Sam Crescent
Mountain Man's Curvy Woman by Sam Crescent
I Want More by Sam Crescent
Damaged Queen by Sam Crescent
Owned By the Dom by Sam Crescent
Payne by Jenika Snow, Sam Crescent
The Initiation by Sam Crescent
The Alpha's Virgin Witch by Sam Crescent
Bullied by the Alpha by Sam Crescent
The Biker's Nanny by Sam Crescent
The Carson Men by Sam Crescent
My Teacher by Sam Crescent
Bitter Truths by Sam Crescent
Devil's Charm by Sam Crescent
Love My Pain by Sam Crescent
The Mafia's Virgin Nanny by Sam Crescent
Wicked Fireman by Sam Crescent
Bought Bride by Sam Crescent
The Mafia's Curvy Woman by Sam Crescent
Woman of His Dreams by Sam Crescent
Nights of Sin by Sam Crescent
Princess Next Door by Sam Crescent
Giving It to the Biker by Sam Crescent
The Scarred One by Sam Crescent
Rock Hard by Sam Crescent
Love in Chaos by Sam Crescent
Billionaire Beast by Sam Crescent
The Power of Mates by Sam Crescent
Pretend for Me by Sam Crescent
Two Hotties Next Door by Sam Crescent
Make Me Yours by Sam Crescent
She's My Everything by Sam Crescent
His To Control by Sam Crescent
Biker Bully by Sam Crescent
Bad to the Bone by Sam Crescent
Mean to Her by Sam Crescent
The Alpha's Virgin Prize by Sam Crescent, Stacey Espino
Darla's Three Troublemakers by Sam Crescent
Dirty Bastard by Sam Crescent
Play With Me by Sam Crescent
Reluctant Bride by Sam Crescent, Stacey Espino, Jade Marshall, Winter Sloane, Lily Harlem, Beth D. Carter, Laura M. Baird, Allyson Young, Kait Gamble, Elyzabeth M. VaLey, Arabella Sheen, Helen Walton, Jessica Jayne
Ugly Beast by Sam Crescent
Her Bodyguard by Sam Crescent
Shattered Vows by Sam Crescent
Her Monster by Sam Crescent
The Boys of Summer by Andra Ashe, Rhyll Biest, Krystal Brookes, Brian Collier, Sam Crescent, Marie Laurent, Lyncee Shillard
Crave Her Curves by Sam Crescent
Playing With the Biker by Sam Crescent
Sold to the MC Men by Sam Crescent
Strongest Passions by Sam Crescent
His to Take by Sam Crescent
The Alpha's Domination by Sam Crescent
Street King by Sam Crescent
The Alpha's Virgin Possession by Sam Crescent
Denying the Alpha by Sam Crescent, Loralynne Summers, Rose Wulf, Kait Gamble, Doris O'Connor, Elyzabeth M. VaLey, Stacey Espino, Roberta Winchester, Tesla Storm, Sarah Marsh
F*cker Next Door by Sam Crescent
Damon's Challenge by Sam Crescent
Out for You by Amber Kell, Sam Crescent
The Nanny by Sam Crescent
Savage by Jenika Snow, Sam Crescent
Curvy Women Wanted by Sam Crescent
Daughter's Best Friend by Sam Crescent
Sugar by Jenika Snow, Sam Crescent
Stranded with Her Bullies by Sam Crescent
Dirty Mechanic by Sam Crescent
Bred by the Bushmen by Sam Crescent, Stacey Espino
Experiment by Sam Crescent
His Secret Sin by Sam Crescent
For the Club by Sam Crescent
Killer in Him by Sam Crescent
His Curvy Woman by Sam Crescent
The Alpha Shifter Collection by Sam Crescent
His Personal Stripper by Sam Crescent
Stepbrother's Debt by Sam Crescent
Step Lover by Sam Crescent
Falling for the Bully by Sam Crescent
Alpha's Mate by Sam Crescent
Time to Play by Sam Crescent
The Nannies by Sam Crescent
The Nannies by Sam Crescent
The Bad Boys' Reluctant Woman by Sam Crescent
Her Rebound Men by Sam Crescent, Jenika Snow
Her Prince Charming by Sam Crescent
Holly's Awakening by Sam Crescent
Billionaire Protector by Sam Crescent
Plus-Sized Perfection by Sam Crescent
Unwrapped by Jenika Snow, Sam Crescent
The Alpha Shifter Collection by Sam Crescent
Sugar Daddy by Sam Crescent
His Scarred Woman by Sam Crescent
Bred by the Bully by Sam Crescent, Stacey Espino
Taken by Her Mate by Sam Crescent, Jenika Snow
Second Sin by Sam Crescent
Bound by Jenika Snow, Sam Crescent
The Bad Boy's Biggest Mistake by Sam Crescent
Daddy's Boss by Sam Crescent
Falling for the Enemy by Sam Crescent
Just for the Movie by Sam Crescent
The Billionaire and the Cleaner by Sam Crescent
Alpha Bait by Sam Crescent
Curvy Women Wanted by Sam Crescent
Ruby's Two Sexy Hunks by Sam Crescent
His Virgin Angel by Sam Crescent
Mated to the Pack by Sam Crescent
Double Trouble by Sam Crescent
The Nanny and the Playboy by Sam Crescent
His Woman by Sam Crescent
Playing with Fire by Sam Crescent, Stacey Espino
His Obsession by Sam Crescent
Broken Promise by Sam Crescent
The Alpha's Nanny by Sam Crescent
The Caveman's Possession by Jenika Snow, Sam Crescent
Chubby Chaser by Sam Crescent
Mine to Keep by Sam Crescent
Venom's Revenge by Jenika Snow, Sam Crescent
A Fighter's Choice by Sam Crescent
Bred by the Alpha by Sam Crescent, Stacey Espino
His Student by Sam Crescent
Gavin's Submissives by Sam Crescent
Bred by the Billionaire by Sam Crescent, Stacey Espino
The Bad Boys' Virgin Temptress by Sam Crescent
Moving On by Sam Crescent
Corruption by Jenika Snow, Sam Crescent
Bride for Order by Jenika Snow, Sam Crescent
Beast by Jenika Snow, Sam Crescent
Falling for the Jerk by Sam Crescent
Contract Of Shame by Sam Crescent
Owned by the Club by Sam Crescent
Blackmailed by the Mafia Boss by Sam Crescent
His Virgin Bride by Sam Crescent
Two Stone Brothers for Tessie by Sam Crescent
The Caveman's Virgin by Jenika Snow, Sam Crescent
Time for Change by Sam Crescent
Owned By Him by Sam Crescent
Dirty Neighbor by Sam Crescent
Love, Death and Justice by Sam Crescent
It Started with a Contract by Sam Crescent
Dangerous Men, Dangerous Places by Lyncee Shillard, Sam Crescent, Dani-Lyn Alexander, Rhyll Biest, Krystal Brookes
Scarred Beauty by Sam Crescent
One Chance by Sam Crescent
Something Sweet by Sam Crescent
Mated to Her Bully by Sam Crescent
Some Sugar by Sam Crescent
Bullied by Her Mafia Man by Sam Crescent
Bully No More by Sam Crescent
Pure Filth by Sam Crescent
Virgin Lovers by Sam Crescent
Bring Me Back by Jenika Snow, Sam Crescent
She's Mine by Sam Crescent
The Boss's Pet by Sam Crescent
The Alpha's Toy by Sam Crescent
Bred by the King by Sam Crescent, Stacey Espino
The Alpha Takes a Mate by Sam Crescent
Chasing Bunny by Jenika Snow, Sam Crescent
Alpha Bully by Sam Crescent
Bound For Christmas by Sam Crescent
Crossing Boundaries by Sam Crescent
Sugar is Sweet by Jenika Snow, Sam Crescent
The Marriage Sacrifice by Sam Crescent
Bullied by the Boss by Sam Crescent
Tied to the Billionaire by Amy Armstrong, Sam Crescent, Tanith Davenport, Cheryl Dragon, Willa Edwards, Lisabet Sarai
The Enemy's Daughter by Sam Crescent
Bastard Boss by Sam Crescent
Trapped Between Two Alphas by Sam Crescent
Seducing Her Beast by Sam Crescent
Taboo by Jenika Snow, Sam Crescent
Learning to Forgive by Sam Crescent
The First Moon by Sam Crescent
Fear the Boss by Sam Crescent
Wicked Neighbor by Sam Crescent
Owned by the Bastard by Jenika Snow, Sam Crescent
Belonging to the Steer Brothers by Sam Crescent
Rowdy by Jenika Snow, Sam Crescent
Cocky by Jenika Snow, Sam Crescent
Falling Under by Jenika Snow, Sam Crescent
Bedding the Babysitter by Sam Crescent
Sleeping with the Boss by Sam Crescent
Once in a Lifetime by Sam Crescent
DILF by Jenika Snow, Sam Crescent
Taking His Woman by Sam Crescent
Against All Odds by Sam Crescent
Bound to Be Mated by Sam Crescent
The Baby Deal by Jenika Snow, Sam Crescent
Claiming His Wife by Sam Crescent
Office Hours by Sam Crescent
Infamous by Sam Crescent, Eden Summers, Cynthia Sax
Very Bad Things by Sam Crescent, Jenika Snow
Billionaire Husband by Sam Crescent
Blackmailed by Her Bully by Sam Crescent
His Possession by Sam Crescent
Expecting the Playboy's Baby by Sam Crescent
Blackmailed by the Beast by Sam Crescent
Addicted to Her by Sam Crescent
The Alpha Shifter Collection by Sam Crescent
A Christmas Wish by Sam Crescent
The Love of My Bully by Sam Crescent
Propositioning Her Brother's Best Friend by Sam Crescent
Alpha by Sam Crescent, Marie Harte, Yvette Hines
Player by Jenika Snow, Sam Crescent
Break Her by Jenika Snow, Sam Crescent
To Claim His Girl by Sam Crescent
Cherry by Jenika Snow, Sam Crescent
Just Friends by Sam Crescent
Rude Awakening by Sam Crescent, Natalie Dae
Loving a Vampire by Sam Crescent
Dominating Cassidy by Sam Crescent
Blaze's Second Chance by Sam Crescent
Wanting the Neighbor's Daughter by Sam Crescent
Porn Star by Sam Crescent
Teacher's Pet by Jenika Snow, Sam Crescent
Curvy Women Wanted by Sam Crescent
Curvy Women Wanted by Sam Crescent
The Claiming by Sam Crescent
Asshole Husband by Sam Crescent
Forced Assassin by Sam Crescent, Natalie Dae
Belonging to Him by Sam Crescent
Shades of Grey by Natalie Dae, Sam Crescent
The Unbreakable Trio by Sam Crescent
Troy's Older Lover by Sam Crescent
The Family by Sam Crescent
Breeding Season by Sam Crescent, Stacey Espino