Sam Maggs Books
SAM MAGGS is a bestselling writer of books, comics, and video games, including Marvel Action: Captain Marvel, The Unstoppable Wasp: Built on Hope, Tell No Tales, Con Quest!, and Marvel's Spider-Man PS4. A Canadian in Los Angeles, she misses Coffee Crisp and bagged milk. Visit her online at sammaggs.com or @SamMaggs!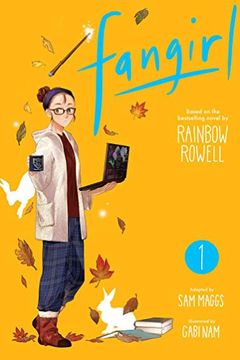 The manga adaptation of the beloved novel by #1 Bestselling author Rainbow Rowell! New York Journal of Books Cath is a Simon Snow fan. Okay, everybody is a Simon Snow fan, but for Cath, being a fan is her life. Cath's sister has mostly grown away from fandom, but Cath just can't let go. Now that they're in college, Cath must decide if she's ready t...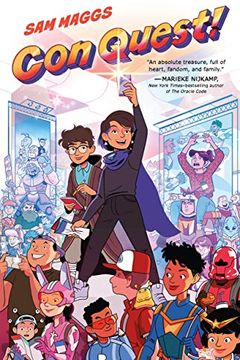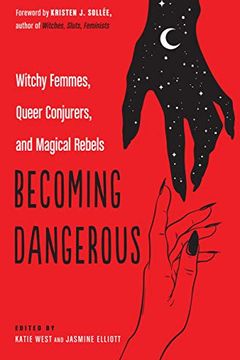 Becoming Dangerous
Witchy Femmes, Queer Conjurers, and Magical Rebels
Katie West
-
2019-04-01

(first published in 2018)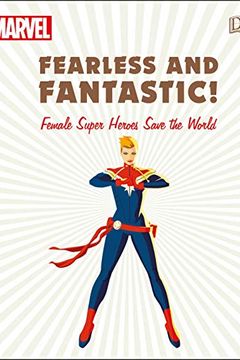 More than 50 incredible female Super Heroes from the Marvel Comics universe inspire girls and women of all ages to be powerful, passionate, and persistent.From Captain Marvel and Wasp to Storm and Shuri, this beautiful book profiles dozens of aspirational female comic-book characters, all of whom use their intelligence, strength, kindness, and cour...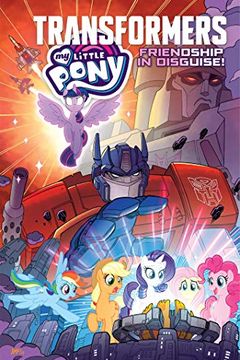 Ponies, Autobots, and Decepticons mix it up in this graphic novel mashup!When Queen Chrysalis casts a spell looking for more changelings, she accidentally interferes with a malfunctioning Spacebridge! What's this mean for our favorite fillies? There are suddenly a bunch of Autobots and Decepticons in Equestria! And as the dust settles, Rarity and A...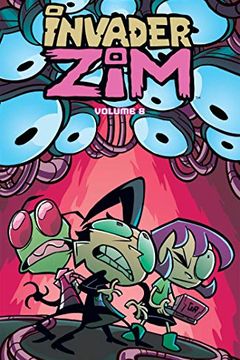 The eighth volume in the bestselling Invader ZIM comic series based on the hit Nickelodeon TV series. When Dib wakes up one cold, depressing morning to find that ZIM is actually his brother, could things get any worse? The answer, as always, is yes, as told in these five amazing standalone Invader ZIM stories collected in trade for the first time! ...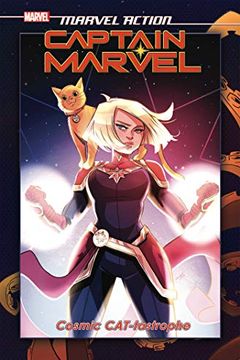 Go higher, further, and faster with Captain Marvel in this brand-new adventure for middle grade readers!Carol Danvers' quiet night with BFF Jessica Drew (a.k.a. Spider-Woman) takes a cat-astrophic turn when Manhattan's bodegas are suddenly overrun by a host of angry felines! And not just any felines--Flerkens, the most terrifying, pocket-dimension-...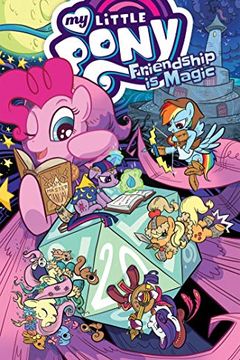 My Little Pony
Friendship is Magic Volume 18
Sam Maggs, Thom Zahler
-
2020-02-04
Gear up for more fantastic, rollicking adventures with all of your favorite Ponies!It's the anniversary of the founding of Ponyville--which means it's time for a celebration! With a surprise show in store for Mayor Mare, it's up to Twilight and Apple Bloom to keep the festivities a secret... but that might be hard in a town like Ponyville, where yo...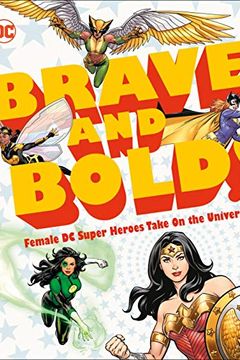 Meet the DC Universe's most incredible female Super Heroes!Who granted Wonder Woman her mighty superpowers? How does teenager Supergirl disguise her identity in public? And why can Vixen channel the power of any animal in the world?Discover the empowering stories of Batgirl, Bumblebee, Mera, Hawkgirl and many more. You'll be inspired to be brave an...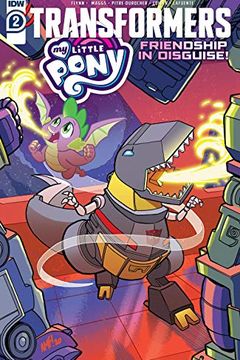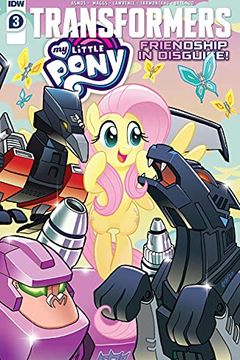 Transformers, Vol. 3 by Brian Ruckley, Sam Maggs
Star Trek by Donny Cates, Sandra Lanz
Wonder Women by Sam Maggs
Marvel Action Captain Marvel (2019-) #6 by Sam Maggs
Marvel Action by Sam Maggs
Marvel Action Captain Marvel (2019-) #5 by Sam Maggs
The Fangirl's Guide to the Universe by Sam Maggs
Marvel Action Captain Marvel (2019-) #4 by Sam Maggs
Star Wars Adventures (2020-) #3 by Michael Moreci, Sam Maggs
Star Trek by Dayton Ward, Sam Maggs, Cecil Castellucci, Rachael Stott, Sandra Lanz, Kevin Dilmore, Donny Cates, Mairghread Scott
The Secret Loves of Geek Girls by Margaret Atwood
The Unstoppable Wasp by Sam Maggs
My Little Pony by Sam Maggs
Marvel Action Captain Marvel (2019) #2 (of 3) by Sam Maggs
Star Trek by Dayton Ward, Kevin Dilmore, Sam Maggs
Chicks Dig Gaming by Catherynne Valente, Seanan McGuire, Racheline Maltese, Louise Jameson, Robert Smith
Marvel Action Captain Marvel (2019) #3 (of 3) by Sam Maggs
The Fangirl's Guide to the Galaxy by Sam Maggs
Invader Zim #40 by Eric Trueheart, Sam Maggs, Rikki Simons
Tell No Tales by Sam Maggs
Rick and Morty by Sam Maggs
Marvel Action Captain Marvel (2019) #1 (of 3) by Sam Maggs
Transformers Galaxies #8 by Sam Maggs
Transformers Galaxies #7 by Sam Maggs
Jem and the Holograms by Sam Maggs, Nicole Goux
Marvel Action Captain Marvel (2021-) #1 by Sam Maggs
My Little Pony by Sam Maggs
Marvel Action Captain Marvel (2021-) #2 by Sam Maggs
Transformers Galaxies #9 by Sam Maggs