Sam Sykes Books
Sam Sykes is the author of Tome Of The Undergates, a vast and sprawling story of adventure, demons, madness and carnage. Suspected by many to be at least tangentially related to most causes of human suffering, Sam Sykes is also a force to be reckoned with beyond literature.At 25, Sykes is one of the younger authors to have arrived on the stage of literary fantasy. Tome Of The Undergates is his first book, published in the United States, the United Kingdom, Germany, France, Holland, and Canada. He currently resides in the United States and is probably watching you read this right now.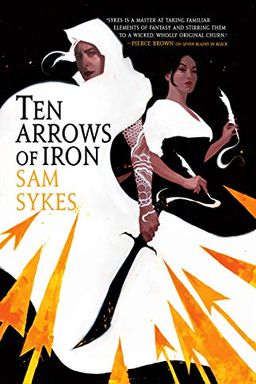 This epic fantasy sequel follows Sal the Cacophony, an outlaw mage seeking revenge. With her lover lost and cities burned, she joins a heist to steal an incredible power from the famed airship fleet, Ten Arrows. But what starts as a plot to save the world soon becomes a dangerous conspiracy of magic and vengeance that threatens to burn everything to ash, including Sal.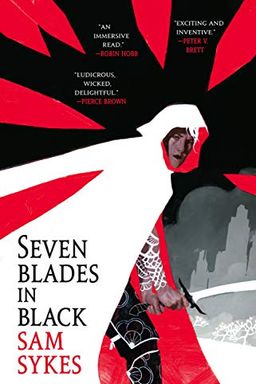 Enter a wasteland scarred by magical warfare and meet Sal the Cacophony, a powerful outcast mage with a list of names and a thirst for revenge. In a land torn between warring empires, rogue mages and disgraced soldiers go to disappear - but Sal has a blade, a gun, and a burning will to survive. Betrayed, her magic gone and her execution nearing, Sal has one final tale to tell. Follow her journey of vengeance as she seeks the ultimate reward.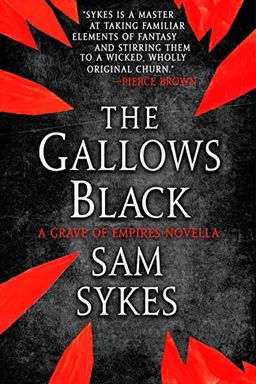 Embark on a thrilling epic fantasy novella featuring Sal the Cacophony, a fierce protagonist seeking revenge in a war-torn land of magic. In the city of Last Word, Sal ignites a battle to free her enemy, risking everything to claim her satisfying kill. With the help of a criminal-turned-companion, can she escape with her life and secrets intact? Don't miss this standalone novella from the acclaimed Seven Blades in Black series by Sam Sykes.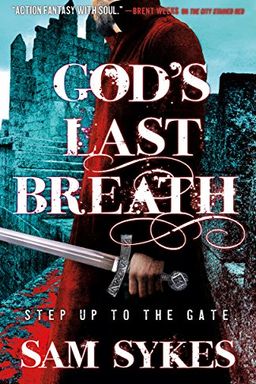 A thrilling conclusion to the Bring Down Heaven trilogy, God's Last Breath follows Lenk as he becomes the reluctant champion to Khoth-Kapira, a great demon who has broken free from his prison with the intention of healing a world abandoned by gods. However, as fear consumes those who flock to Khoth-Kapira's cause, Lenk begins to doubt his patron's intentions. Meanwhile, the mortal world is ready to stage their last great battle, unaware of an ancient horror that approaches. Brace yourself as mortals face their inevitable end.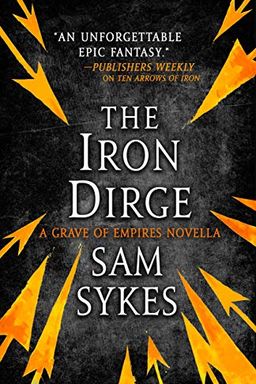 This epic fantasy novella follows the fierce and unfriendly Sal the Cacophony, who doesn't make friends - she makes enemies. Armed with a magic gun and trusty blade, she hunts rogue mages and stumbles upon a town filled with adversaries. Sal's salvation is often worse than the problem itself, making for an action-packed adventure.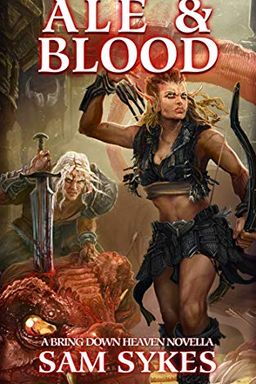 "Join Lenk and Kataria, two unlikely heroes accused of a crime they don't remember committing, in a side-quest adventure filled with bloodshed, monsters, and high-stakes arena battles. Perfect for fans of Sam Sykes' Bring Down Heaven trilogy."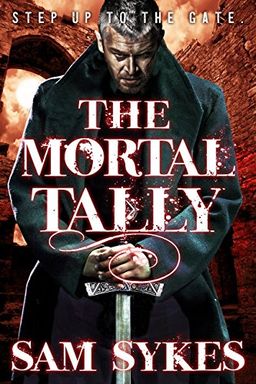 This captivating book follows Lenk as he journeys to the Forbidden East in search of the demon responsible for turning the city of Cier'Djaal from a shining civilization to a battlefield. Along the way, Lenk is plagued by dark whispers and promised a world free of war. Will he be able to resist the temptation?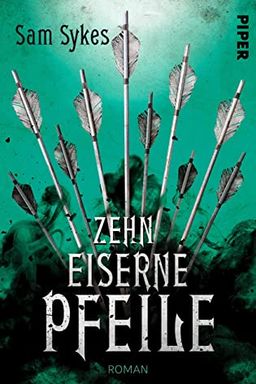 Join Sal Kakophonie, a lawless outcast and vengeance seeker, on her mission to steal a magical artifact that could potentially end the war between two opposing empires. In a world filled with danger and magic, Sal must use all of her skills and weapons to complete her seemingly impossible task. This action-packed fantasy epic features a unique setting and complex characters. Publishers Weekly hails it as "a must-read" and Pierce Brown praises Sal as "the heroine of a new era."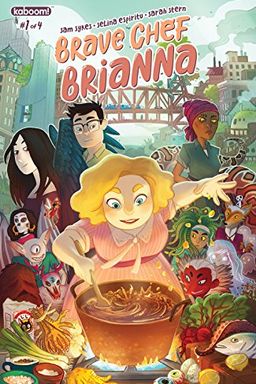 A fantasy tale about a chef with big dreams, "Brave Chef Brianna" follows Brianna Jakobsson as she tries to impress her ailing father by creating the best restaurant around, despite her only customers being monsters. Set in Monster City, fans of "Adventure Time" and "Steven Universe" will love this imaginative story from Sam Sykes (Aeons' Gate).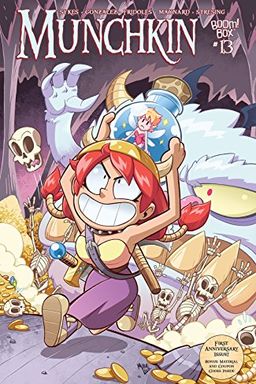 A munchkin has to visit an expert for help after she's hit with an unknown curse that's making her lose everything....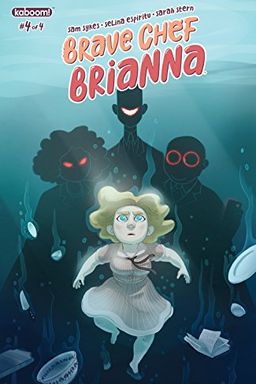 Munchkin #21 by Sam Sykes
Munchkin #15 by Sam Sykes
Munchkin #22 by Sam Sykes
Munchkin Vol. 5 by Katie Cook
Brave Chef Brianna #2 by Sam Sykes
Brave Chef Brianna #3 by Sam Sykes
Unbound by Shawn Speakman, Mark Lawrence, Bradley Beaulieu, Seanan McGuire, Michael J. Sullivan, Delilah S. Dawson, Rachel Caine, Terry Brooks, Joe Abercrombie
A Town Called Pandemonium by Will Hill
The Skybound Sea by Sam Sykes
Free Comic Book Day 2017 - BOOM! Summer Blast by David Petersen, Sam Sykes, Liz Prince
The Dragon Book by Jack Dann
An Affinity for Steel by Sam Sykes
The City Stained Red by Sam Sykes
Dangerous Women by George R. R. Martin
Brave Chef Brianna by Sam Sykes
Shy Knives by Paizo Publishing LLC.
Munchkin Vol. 3 by Tom Siddell, Sam Sykes, Will Hindmarch
Munchkin Vol. 4 by Sam Sykes, Len Peralta, Will Hindmarch
Munchkin Vol. 6 by Sam Sykes
Dangerous Women 2 by George R. R. Martin, Gardner Dozois
Tome of the Undergates by Sam Sykes