Samantha Grace Books
Historical romance author Samantha Grace discovered the appeal of a great love story when she was just a young girl, thanks to Disney's Robin Hood. She didn't care that Robin Hood and Maid Marian were cartoon animals. It was her first happily-ever-after experience and she didn't want the warm fuzzies to end. Now Samantha enjoys creating her own happy-endings for characters that spring from her imagination. Publisher's Weekly describes her stories as "fresh and romantic" with subtle humor and charm. Samantha describes romance writing as the best job ever. Part-time medical social worker, moonlighting author, and pilates nut, she enjoys a happy and hectic life with her real life hero and two kids in the Midwest. FREE READ:A Beau Monde Bachelor Christmas (extended epilogue)Join newlywed couples Lord and Lady Norwick, Jake and Amelia Hillary, Daniel and Lisette Hillary, and Isaac and Serafine Tucker for their first Christmas together.Bibi, the Countess of Norwick, would love to give her husband the one thing he really wants for Christmas: a ceasefire between her and his intractable sister. Facing Lady Troll during the holidays without reinforcements, however, would be foolish, and Bibi is no fool. She calls upon her dearest friends, Amelia and Jake Hillary, and a few more familiar faces to spend Christmas in Kent to help make the season a little brighter. Unfortunately, her guests are distracted by their own challenges this holiday season, and Bibi must find a way to connect with her sister-in-law without their help if she hopes to make Jasper's Christmas wishes come true.To access A Beau Monde Bachelor Christmas, sign up for Samantha's newsletter group. www.samanthagraceauthor.com.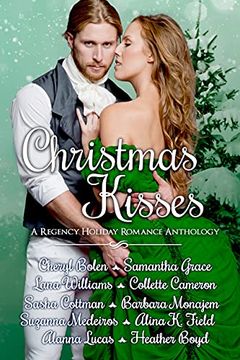 Christmas Kisses
A Regency Holiday Romance Anthology
Cheryl Bolen, Samantha Grace, Lana Williams, Collette Cameron, Barbara Monajem, Sasha Cottman, Donna Cummings, Suzanna Medeiros, Alina K. Field, Alanna Lucas, Heather Boyd
-
2021-10-12
Get ready for some steamy regency romances this holiday season with Christmas Kisses! Follow ten dashing rogues as they navigate the magic and unexpected romance of the winter season. Will Bath's most eligible bachelor fall for an exceedingly plain spinster? Can a captain who lost his leg in war win the heart of Lady Laurel? And what happens when an American rogue falls for a beautiful noblewoman he saved from a robbery? Find out in this anthology of heartwarming holiday tales.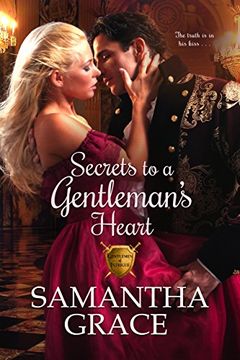 Get ready for scandal and romance in this historical fiction novel. When Regina Darlington's guardian goes missing, she becomes the target of London's rakish scoundrels. But she's not defenseless, thanks to an ancient warrior art she learned from her eccentric uncle. However, when she meets a charming thief in need, she finds it difficult to resist his charms. Meanwhile, the thief, Xavier Vistoire, is fighting to regain his freedom after making a powerful enemy. When he meets Regina, he falls head over heels for her. Can they navigate the dangers of their world and make a life together?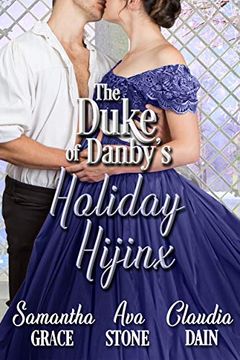 A matchmaking Duke sets the stage for a trio of holiday romance tales in Christmas 1817 Yorkshire. Identical twins, an adventurous heiress, and a Duke's niece all find unexpected love in the midst of freshly fallen snow, Yuletide balls, and mistletoe kisses. Will the Duke's matchmaking schemes succeed, or will love have a plan of its own?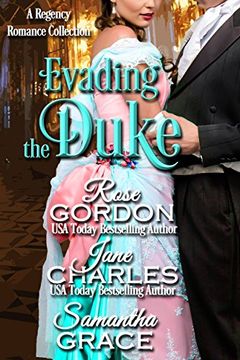 A collection of three historical romance novellas that promise to bring intrigue and passion to the forefront. Featuring stories from Rose Gordon, Jane Charles, and Samantha Grace, experience the excitement of the London Season where even the Duke of Danby can't resist the charms of these captivating heroines.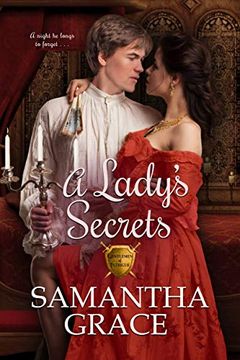 An impoverished Lady Adele Sinclair's only hope of survival in the City of Love is her brother's charm. She falls in love with the man of her dreams, but their happiness is cut short when her brother's dangerous assignation forces them to flee, separating Adele from her lover. When they reunite, Marcus Fletcher must decide if he will play the fool for love again or risk losing the only woman who has ever opened his heart.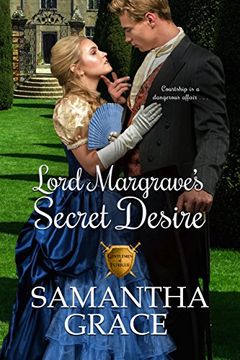 Lord Margrave, an elite spy during the Napoleonic Wars, has sworn never to marry. But when the most alluring debutante sets her cap for him, he finds himself in sweet torture. Meanwhile, Sophia Darlington believes that Lord Margrave is her soulmate, but persuading him is an exercise in frustration. Love in the game of espionage is a weakness, but in the game of courtship, it's the prize.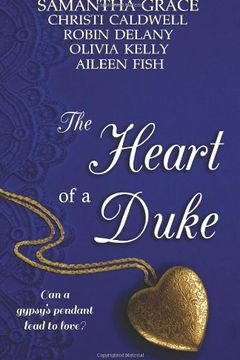 The Heart of a Duke
Samantha Grace, Olivia Kelly, Christi Caldwell, Robin Delany, Aileen Fish
-
2014-02-03
A group of five friends each receive a mysterious pendant from a gypsy, with a prophecy that whoever wears it will win the heart of a duke. With hopes and doubts, each girl takes their turn with the good luck charm and their chance at a fairy tale ending. Will the gypsy's tale come true, or is the pendant just a worthless trinket? Find out in this enchanting romance novel.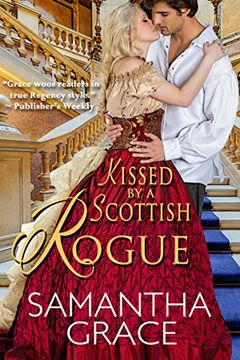 A land steward in Scotland is tasked with making his employer's long-lost sisters' stay memorable, but his clashes with the paid companion charged with their safety threaten to ruin everything. As they navigate their mutual desire and contrasting opinions, they must figure out what the future holds for them.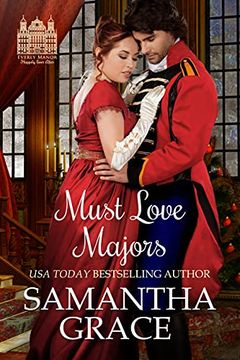 In "Must Love Majors," Major Phillip Rowland returns from war with one objective: to retreat to the country with his dog. However, he is kidnapped by a debutante at a Christmas house party, leaving him stranded and feeling like he doesn't belong. Lady Ambrosia Everly, who promised to select a husband by Christmas, becomes a major distraction for Phillip. As enemies become lovers, she must decide whether to follow her heart or marry a man of her parents' choosing. Mild sexual content included.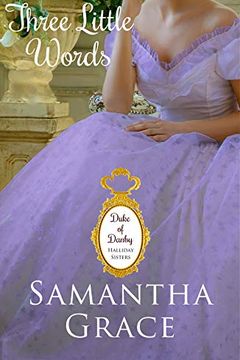 "Three Little Words" is a heartwarming tale of romance and adventure. Follow Gavin MacBride as he escorts a young woman to Danby Castle and embarks on a journey filled with unexpected twists and turns. With no carriages for hire and inclement weather, Gavin must chase after the stubborn and brave Victoria Eastland, but he soon realizes that she is the one who holds the key to mending his disheartened heart. This book is a part of the Duke of Danby: Halliday Sisters series and is sure to leave readers feeling a range of emotions. Start reading this sweet tale about finding true love today!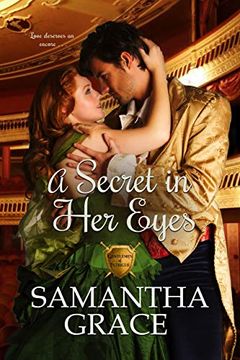 While You Were Roguish by Samantha Grace
Love in Yorkshire by Samantha Grace
One Less Lonely Earl by Samantha Grace
Charming a Scoundrel by Samantha Grace
In Bed with a Rogue by Samantha Grace
Twice Upon A Time by Samantha Grace
Lady Vivian Defies a Duke by Samantha Grace
Miss Lavigne's Little White Lie by Samantha Grace
The Best of Both Rogues by Samantha Grace
Miss Hillary Schools a Scoundrel by Samantha Grace
One Rogue Too Many by Samantha Grace
Lady Amelia's Mess and a Half by Samantha Grace