Samantha Grace Books
Historical romance author Samantha Grace discovered the appeal of a great love story when she was just a young girl, thanks to Disney's Robin Hood. She didn't care that Robin Hood and Maid Marian were cartoon animals. It was her first happily-ever-after experience and she didn't want the warm fuzzies to end. Now Samantha enjoys creating her own happy-endings for characters that spring from her imagination. Publisher's Weekly describes her stories as "fresh and romantic" with subtle humor and charm. Samantha describes romance writing as the best job ever. Part-time medical social worker, moonlighting author, and pilates nut, she enjoys a happy and hectic life with her real life hero and two kids in the Midwest. FREE READ:A Beau Monde Bachelor Christmas (extended epilogue)Join newlywed couples Lord and Lady Norwick, Jake and Amelia Hillary, Daniel and Lisette Hillary, and Isaac and Serafine Tucker for their first Christmas together.Bibi, the Countess of Norwick, would love to give her husband the one thing he really wants for Christmas: a ceasefire between her and his intractable sister. Facing Lady Troll during the holidays without reinforcements, however, would be foolish, and Bibi is no fool. She calls upon her dearest friends, Amelia and Jake Hillary, and a few more familiar faces to spend Christmas in Kent to help make the season a little brighter. Unfortunately, her guests are distracted by their own challenges this holiday season, and Bibi must find a way to connect with her sister-in-law without their help if she hopes to make Jasper's Christmas wishes come true.To access A Beau Monde Bachelor Christmas, sign up for Samantha's newsletter group. www.samanthagraceauthor.com.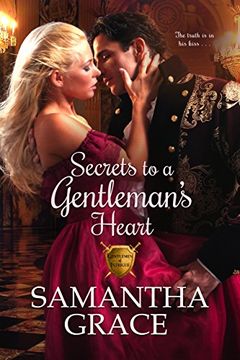 WITH UNCLE CHARLES AWAY, THE RAKES ARE OUT TO PLAY When Regina Darlington's globetrotting guardian doesn't return from his latest adventure before the start of the Season, she finds herself the object of a scandalous challenge. It seems every scoundrel in London is trying to seduce her right under the nose of her nearly blind and beloved great aunt...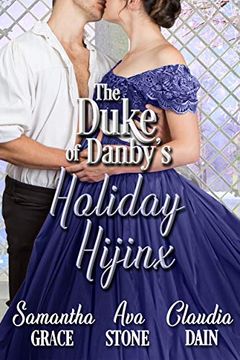 It's Christmas 1817 and the Duke of Danby is matchmaking again! Spend the holidays in Yorkshire with freshly fallen snow, Yuletide balls and mistletoe kisses. AVA STONE's ON THE WAY TO THE CASTLE... Identical twins, Ladies Lily and Amelia Woodward may look the same, but they're as different as night and day. Ever-dutiful Lily is resigned to whateve...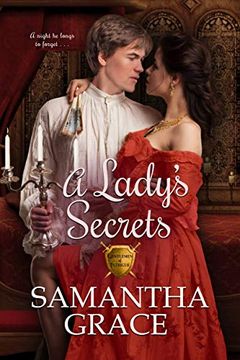 In the City of Love, she has nothing left to lose except her heart...Penniless and stranded abroad, Lady Adele Sinclair's survival depends on her brother's ability to charm the ladies. After Adele meets the man of her dreams and he makes an offer of marriage, she's certain her struggles have come to an end. However, when one of her brother's assign...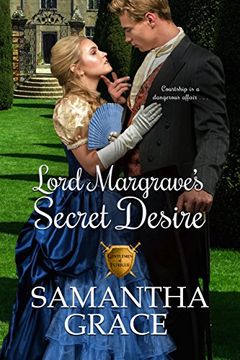 In the game of espionage, love is a weakness... When Viscount Margrave joined the Regent's Consul, an elite group of spies formed during the Napoleonic Wars, he did so with the understanding he would never marry. Danger lurks around every corner in the world of intrigue, and vulnerability quickly becomes a nail in one's coffin. Unfortunately, the m...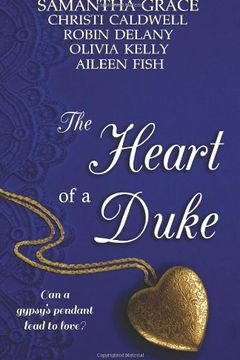 The Heart of a Duke
Samantha Grace, Olivia Kelly, Christi Caldwell, Robin Delany, Aileen Fish
-
2014-01-12
Five friends receive a pendant from a gypsy along with a prophecy that whoever wears the necklace will win the heart of a duke. With varying expectations, each girl accepts her turn with the good luck charm—and a chance at happily ever after—secretly fearing the gypsy's tale may be nothing more than a plot to sell a worthless piece of jewelry....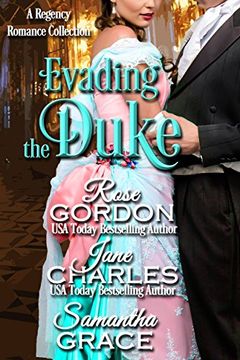 When the Duke of Danby comes to London for the Season, anything can happen! Evading the Duke contains... Rose Gordon's THE WOOING GAME Jane Charles's RUINED BY A LADY Samantha Grace's ONE LESS LONELY EARL When the Duke of Danby comes to London for the Season, anything can happen! Evading the Duke contains... Rose Gordon's THE WOOING GAME Jane Charl...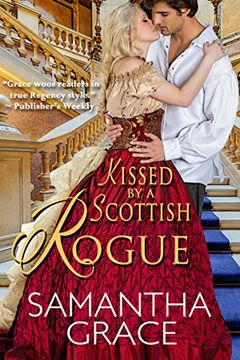 His mother insists he needs a wife.Fergus McTaggart, land steward of Aldmist Fell, has no time for wife hunting. Any day his employer's long lost sisters will be arriving at the Scottish castle for a long overdue reunion, and Fergus is determined to make their stay memorable, especially for the youngest sister, who has him quite wrapped around her ...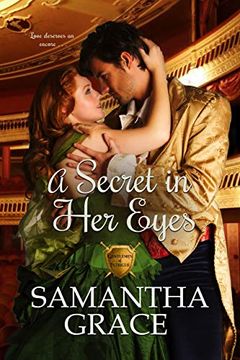 A second chance at happiness...Blue blood flows through actress Claudine Bellerose's veins, but a noble birth hasn't protected her from a life of hardships. Driven from home by French revolutionaries when she was an infant and orphaned in a strange land, Claudine was forced to make impossible choices to survive. An aspiring playwright and gifted pe...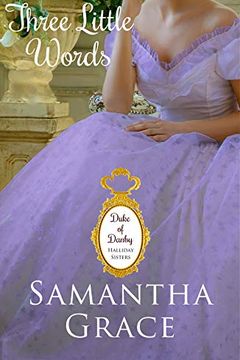 Disheartened but not defeated, Gavin MacBride temporarily abandon's plans for restoring the family coffers to escort his sister-in-law's long-lost relative to Yorkshire for a reunion. Gavin might have failed to secure funds to ensure his family's future prosperity, but surely, he can deliver a young woman to Danby Castle in one piece. Heiress Victo...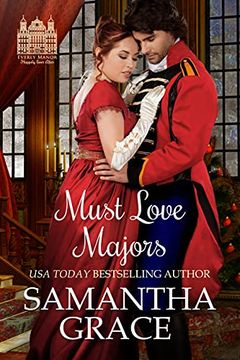 He longs for the past...Major Phillip Rowland has one objective when he returns from war, retreat to the country with his dog—which is quite impossible when a debutante has kidnapped him. Determined to rescue his pet, Phillip charges into a Christmas house party only to discover he's intruded on a private marriage mart. When unexpected events leave...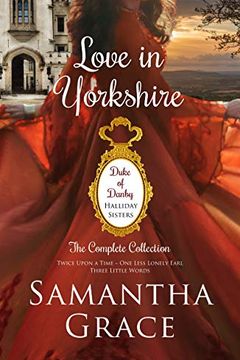 While You Were Roguish by Samantha Grace
Charming a Scoundrel by Samantha Grace
In Bed with a Rogue by Samantha Grace
One Less Lonely Earl by Samantha Grace
Lady Vivian Defies a Duke by Samantha Grace
Twice Upon A Time by Samantha Grace
Miss Lavigne's Little White Lie by Samantha Grace
The Best of Both Rogues by Samantha Grace
Miss Hillary Schools a Scoundrel by Samantha Grace
One Rogue Too Many by Samantha Grace
Lady Amelia's Mess and a Half by Samantha Grace
Christmas Kisses by Cheryl Bolen, Samantha Grace, Lana Williams, Collette Cameron, Barbara Monajem, Sasha Cottman, Donna Cummings, Suzanna Medeiros, Alina K. Field, Alanna Lucas, Heather Boyd