Scott Cunningham Books
Scott Douglas Cunningham was the author of dozens of popular books on Wicca and various other alternative religious subjects. Today the name Cunningham is synonymous with natural magic and the magical community. He is recognized today as one of the most influential and revolutionary authors in the field of natural magic.Scott Cunningham was born at the William Beaumont Hospital in Royal Oak, Michigan, USA, the second son of Chester Grant Cunningham and Rose Marie Wilhoit Cunningham.The Cunningham family moved to San Diego, California in the fall of 1959. The family moved there because of Rose Marie's health problems. The doctors in Royal Oak declared the mild climate in San Diego ideal for her. Outside of many trips to Hawaii, Cunningham lived in San Diego until his death.Cunningham had one older brother, Greg, and a younger sister, Christine.When he was in high school he became associated with a girl whom he knew to deal in the occult and covens. This classmate introduced him to Wicca and trained him in Wiccan spirituality. He studied creative writing at San Diego State University, where he enrolled in 1978. After two years in the program, however, he had more published works than several of his professors, and dropped out of the university to write full time. During this period he had as a roommate magical author Donald Michael Kraig and often socialized with witchcraft author Raymond Buckland, who was also living in San Diego at the time. In 1980 Cunningham began initiate training under Raven Grimassi and remained as a first-degree initiate until 1982 when he left the tradition in favor of a self-styled form of Wicca.In 1983, Scott Cunningham was diagnosed with lymphoma, which he successfully battled. In 1990, while on a speaking tour in Massachusetts, he suddenly fell ill and was diagnosed with AIDS-related cryptococcal meningitis. He suffered from several infections and died in March 1993. He was 36.Wikipedia, the free encyclopedia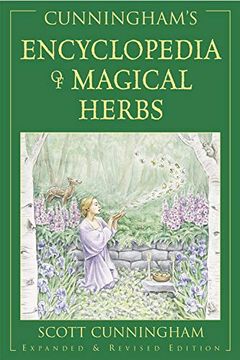 Do you work magic with herbs? Do you use them in spells, for talismans or simply use their innate powers? If you don't have Cunningham's Encyclopedia of Magical Herbs, you need to get it right away. This book has become a classic in its field. Paul Beyerl, a respected author on herbs calls it "…an essential reference book by students of herbalism a...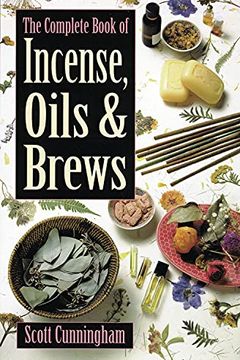 One of the secrets of real magic is that it is controlled by the mind. The more things in your ritual to help your mind associate with your goal, the more powerful your ritual may be. Colored candles, scented oils, natural incenses, and more all add to the impact of the magic you wish to do. But how do you know which incense to burn? Is it possible...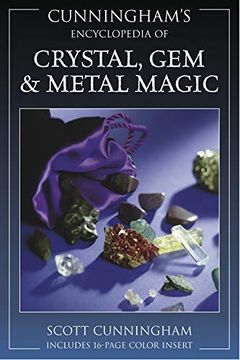 Practice an ancient magic that is both natural and powerful--the elemental Earth magic of crystals, stones, and metals. This comprehensive and clear guidebook by Scott Cunningham has introduced over 200,000 readers to the secrets of over 100 gems and metals. Learn how to find and cleanse stones and use them in divinations, spells, and tarot card re...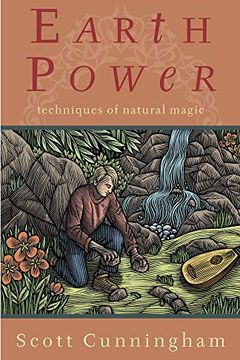 Earth Power
Techniques of Natural Magic (Llewellyn's Practical Magick)
Scott Cunningham
-
2002-09-08

(first published in 1983)
The ways of magic are revealed in nature . . . The secrets are written in meandering streams and drifting clouds, whispered by the roaring ocean and cooling breeze, echoed through caves and rocks and forests. When you draw a heart in the sand, call on the four winds for assistance, or ask the rain to wash away a bad habit, you are practicing earth ...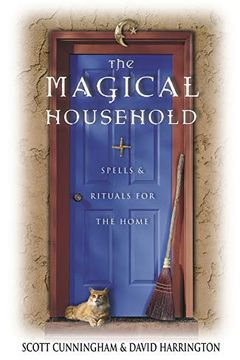 The Magical Household
Spells & Rituals for the Home (Llewellyn's Practical Magick)
Scott Cunningham, David Harrington
-
2002-09-08

(first published in 1983)
Recognize and celebrate the magic of life with timeless rites and spells. Create a magical household--a haven of harmony, safety, spirituality, security, and romance. The benefits include a happier existence, protection against thieves, improved health, restful sleep, satisfying spiritual experiences, and a perfect environment for positive magic. T...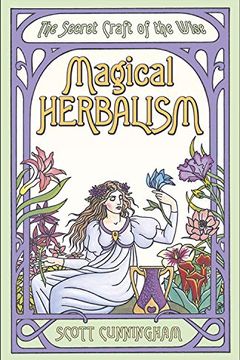 Magical Herbalism
The Secret Craft of the Wise (Llewellyn's Practical Magick Series)
Scott Cunningham
-
1986-01-01

(first published in 1982)
Natural magic utilizes the world around us for magical purposes. Herbs are one of the most important tools for natural magic, and the best introduction to this system is found in Scott Cunningham's Magical Herbalism. This book presents a complete system of magic using herbs. You will learn the theory of magic and the tools you'll need. Then you'll ...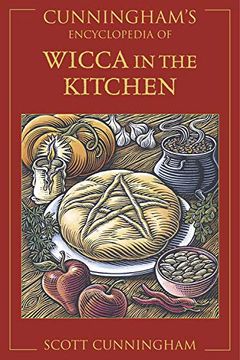 There's a reason caviar has a reputation as a love food, but a little vanilla or peppermint can work wonders too! You'll savor mushrooms like never before after experiencing their intuitive-raising effects, and a munch of celery will resonate with new meaning as it boosts your sexual desire and psychic awareness.Virtually any item in your pantry ca...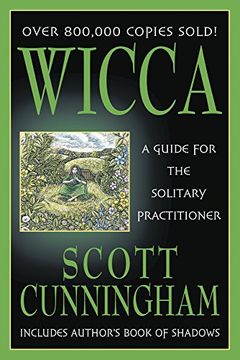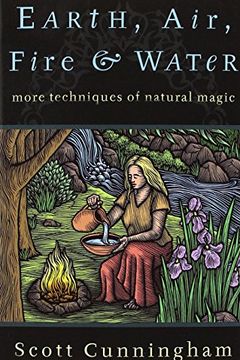 Earth, Air, Fire & Water
More Techniques of Natural Magic (Llewellyn's Practical Magick)
Scott Cunningham
-
2002-09-08

(first published in 1997)
A treasure trove of practical magic for both novices and more experienced practitioners...beautifully crafted spells that invoke the alchemy of possibility.--PanGaiaA leaf from an oak tree...a wildflower...water from a sparkling stream...dirt from a cool dark cave--these are the age-old tools of natural magic. Born of the earth, possessing inherent...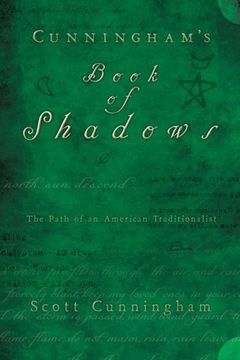 Llewellyn is pleased to present a new Scott Cunningham book--a long-lost Book of Shadows. Discovered in a battered manila envelope, this previously unpublished manuscript was penned by Scott in the early 1980s. This rare book includes original spells, rituals, invocations, and an herbal grimoire. Featured in the design are Scott's actual hand-drawn...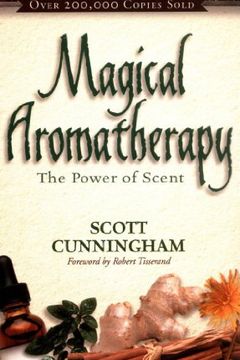 The Magic of Crystals & Gems by Cerridwen Greenleaf
Spell Crafts by Scott Cunningham, David Harrington
Living Wicca by Scott Cunningham
Divination for Beginners by Scott Cunningham
Wicca + Living Wicca + The Complete Book of Incense, Oils and Brews by Scott Cunningham
The Truth about Witchcraft by Scott Cunningham
Cunningham's Magical Sampler by deTraci Regula, Scott Cunningham, David Harrington, Marilee Bigelow, Gregory Cunningham, Christine Ashworth
Enciclopedia Cunningham De Magia Com Cristais, Gemas E Metais by _
Cunningham's Guide to Hawaiian Magic & Spirituality by Scott Cunningham
La cuisine Wiccane (DANAE) by Scott Cunningham
La Wicca by Scott Cunningham
Magic of Food by Scott Cunningham
The Truth about Herb Magic the Truth about Herb Magic by Scott Cunningham
Dreaming the Divine by Scott Cunningham
Scooby-Doo, Where Are You? (2010-) #68 by Darryl Kravitz, Sholly Fisch, Scott Cunningham
Vivre la wicca by Scott Cunningham
Scooby-Doo, Where Are You? (2010-) #104 by Sholly Fisch, John Rozum, Scott Cunningham
Kayla Wayman, Teen Time Traveler by Nutschell Anne Windsor, Alana Garrigues, Various
New Essential Wicca by Scott Cunningham
AMERICAN RONIN by Joseph Hall
Pocket Guide to Fortune Telling by Scott Cunningham
Looney Tunes (1994-) #105 by Bill Matheny, Earl Kress, Scott Cunningham
Llewellyn's 1993 Magical Almanac by Scott Cunningham, Robin Wood, Raymond Buckland
Scooby-Doo (1997-) #47 by Brett Lewis, Scott Cunningham
Des rêves et des dieux by Scott Cunningham
Que es la Wicca? by Scott Cunningham
Handbuch der Natur- und Elementarmagie, Teil 2 by Scott Cunningham
Groene magie by Scott Cunningham
Best Practice Guidelines for Doctoral Programs by Ian J. Shaw
Looney Tunes (1994-) #249 by Derek Fridolfs, Frank Strom, Scott Cunningham
Revenge at Gila Peaks by Scott Cuningham
Archie & Friends #94 by Scott Cunningham
Archie & Friends #95 by Scott Cunningham
Abducted! by Scott Cunningham
Knots Landing 7 Tell Me No Lies by David Jacobs Don Murray
The Truth About Witchcraft Today by Scott Cunningham
World War Three Illustrated #44 by
Hawaiian Religion & Magic by Scott Cunningham
Sacred Sleep by Scott Cunningham
Weird Western Tales (2001) #3 by Scott Cunningham, Bob Lewis, Nicholas Burns, Brett Lewis
Flinch (1999-) #3 by John Rozum
Flinch (1999-2001) #12 by Bruce Jones, Scott Cunningham, John Arcudi
Flinch by Brian Azzarello
Flinch (1999-) #1 by Richard Bruning, Bruce Jones, Jen Van Meter
Flinch by Brian Azzarello, Bill Willingham, Greg Rucka, Garth Ennis