Shannon K. Butcher Books
Bestselling author Shannon K. Butcher, who now writes as Anna Argent, has written more than thirty titles since launching her career in 2007. She has three award-winning series, including the paranormal romance series The Sentinel Wars, the action-romance series The Edge, and the romantic suspense Delta Force Trilogy. Her alter ego Anna Argent also writes several series with a fresh and interesting spin on paranormal romance (The Lost Shards, The Taken and The Stone Men series) as well as a contemporary romance series set in a small town in the Ozarks. As a former engineer and current nerd, she frequently uses charts, graphs and tables to aid her in the mechanics of story design, world building and to keep track of all those colorful characters, magical powers and alternate worlds. An avid bead and glass artist, she spends her free time turning small sparkly bits into larger sparkly bits. She's rarely on social media, so the best place to find out news about upcoming releases under either name is via her newsletter. You can sign up at AnnaArgent.com.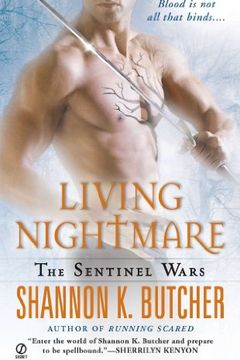 A sister's quest to save her younger sibling from evil Synestryn takes center stage in this gripping book. Nika, a Sentinel, is desperate to maintain the psychic connection she forged with her sister years ago. But with time running out, she must risk everything to find the power to save her. Yet, the man who can unlock her potential may be the one to betray her. A thrilling story of sacrifice, danger, and hope awaits in Living Nightmare.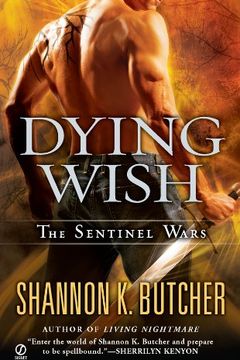 Dying Wish
A Novel of the Sentinel Wars
Shannon K. Butcher
-
2012-03-06
A woman rescued from torture is asked to save Theronai warriors' lives by becoming their match. She chooses a cold-hearted warrior who believes it's too late for him. Can she save him before it's too late?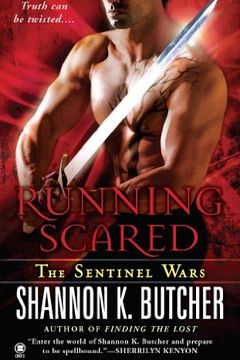 Running Scared is a thrilling novel about The Sentinels, three races descended from ancient guardians of mankind, who possess unique abilities to protect humanity against their eternal foes: the Synestryn. Lexi Johns is an agent of a group set out to destroy The Sentinels, but when Zach, a Sentinel she has been running from for months, finds her, it is her chance to strike at the heart of The Sentinels. As Lexi sees Zach's courage, selflessness, and honor, and learns to channel his magic, she is faced with an unbearable choice that will determine the fate of them all.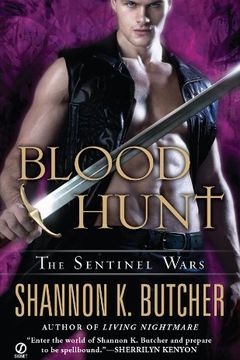 Blood Hunt
The Sentinel Wars
Shannon K. Butcher
-
2011-08-02
"Blood Hunt" follows the journey of a woman named Hope who suddenly appears with mysterious powers and catches the attention of two men, one who wants to use her essence for survival and the other who wants to enslave her. When these two men clash, Hope and another character fall into a powerful desire for each other, leading them on a dangerous journey against their captor's evil plan and a destiny written in blood.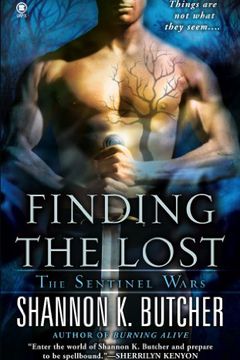 Discover a world of Sentinels, guardians of humanity, in this thrilling novel. Follow Andra Madison, a fighter against the Synestryn who has devoted her life to rescuing abducted children. When she teams up with a trio of human men, she discovers the true extent of her powers and the dangers of trusting others. Paul has been searching for a woman like Andra for centuries, and their partnership threatens to unravel both their lives. Join them on a perilous journey to face the eternal foes of humanity.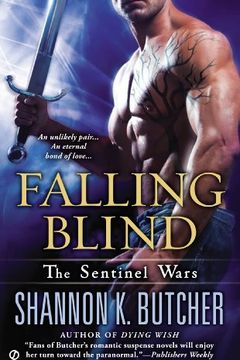 This thrilling novel follows the protectors of mankind, the Sentinels, as they battle their eternal foes, the Synestryn. When a strong-minded Theronai, Rory Rainey, is plagued by demonic visions, she sets out on a dangerous journey to find a cure. Along the way, she meets Cain, a sword-wielding stranger who knows she needs his protection to survive. As Rory and Cain team up to combat the demon lord Raygh, they realize their powers are uniquely compatible. Will they be able to defeat the evil threatening Rory's life and vision?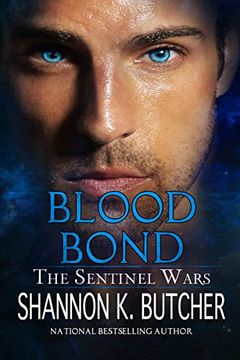 Experience a world of magic, powers, and ancient races in this gripping tale of survival, love, and betrayal. Justice has been a prisoner for ten years, compelled by unknown powers. Ronan, a Sanguinar, needs her blood to survive. As they team up to fight against evil, Ronan must gain her trust to free her from the powers controlling her. Will they survive the dangers that threaten their lives?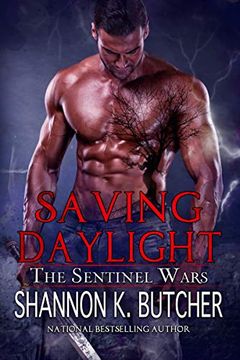 In "Saving Daylight," Serena Brinn returns home after 200 years of isolation to find her life has drastically changed. Her loved ones are gone, and the world is nearly unrecognizable. Morgan Valens is tasked with bringing her back, but he never expected to desire her or uncover buried memories. As an ominous threat to their people arises, they must work together to save their world. Will they succeed or lose their people forever?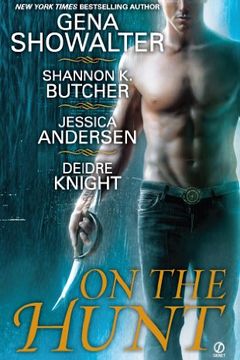 On the Hunt
Gena Showalter, Shannon K. Butcher, Jessica Andersenc, Deidre Knight
-
2011-02-01
A team of bestselling authors including Gena Showalter, Shannon K. Butcher, Jessica Andersen, and Deidre Knight come together to deliver an enticing collection of all-new novellas featuring sexy paranormal hunters. Dive into shadowy worlds, enchanting magic, and captivating passion as you follow the stories of those who hunt the darkest of creatures. This anthology is a must-read for any fan of paranormal romance.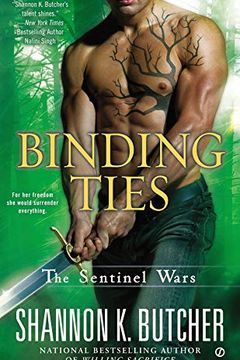 The Sentinels must protect humanity from their eternal foes, the Synestryn. Lyka Phelan, a Slayer, has a secret that could enslave her to her enemy, but she strikes a bargain with the leader of her foes to save her packmates. Joseph, a warrior, must protect Lyka without starting a war, and finds himself drawn to her. As they fight against the demons, Joseph must convince Lyka to surrender to him completely.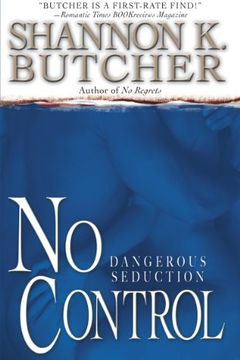 Edge of Betrayal by Shannon K. Butcher
Bound by Vengeance by Shannon K. Butcher
Willing Sacrifice by Shannon K. Butcher
The Secret She Keeps by Shannon K. Butcher, Kathy Lyons, Terri L. Austin, Anna Argent
Rough Edges by Shannon K. Butcher
Edge of Sanity by Shannon K. Butcher
No Escape by Shannon K. Butcher
Razor's Edge by Shannon K. Butcher
Dark and Stormy Knights by P. Elrod
No Regrets by Shannon K. Butcher
Living on the Edge by Shannon K. Butcher
Kicking It by Faith Hunter, Kalayna Price
Burning Alive by Shannon K. Butcher
Love You to Death by Shannon K. Butcher
Forget Me Not by Shannon K. Butcher
The Mammoth Book of Special Ops Romance by