Shannon Mayer Books
A long time ago, in a galaxy far away, I was born into a family of Star Wars nuts. I have a lot of siblings (somewhere I lost count but I think there was more than could be numbered on one hand) and being one of the young padawans I was subjected to Star Wars marathons, on a regular basis. If you've read any of my books you'll see there is often a reference to said movies as a small homage to my upbringing. May the force be with you and all that jazz.I started writing when I realized I didn't want to grow up not believing in magic, or not believing in creatures everyone else said didn't exist. That being said, I have never seen a fairy, unicorn or dragon. I had a neighbour who swore they fed the leprechauns in their garden, but I never caught the little buggers no matter how long I lay in wait. (And consequently had to help the neighbours plant new flowers to replace those I killed waiting for the leprechauns to show their faces.)Along the way, I found my husband who is the rock that keeps me from floating away into my dreams, and we have a little boy who is the centre of our world. Living on a farm keeps us busy (as if the writing wasn't enough) and I have more than my share of stories about wrestling with cows, helping birth calves and ending up in the creek during the process, falling in the mud (we'll call it mud but we all know that on a farm, mud is rarely mud) and chasing escaped livestock in the hopes the four legged convicts don't make it to the highway.I've taken up archery, and the goal is to move into horseback archery in time (you know, when I can hit the target on a consistent basis) and when no one is looking, I love to bake (this doesn't happen often as it's hard to keep the sweet treats in stock with two boys in the house.)As to what's coming next for me? More stories (since those never stop inside my head, I might as well share them with all of you!) and more adventures. Pretty much, when the fancy strikes, I'll jump on it. Leap before you look I'm sure that motto was created for me.Or was that . . . think big and dream bigger, ready, set, pull the trigger . . . yeah. That one is a good one too. But only if you have a gun. And are hunting elephants. Which is not cool because of so many reasons. Let's stick with the first one with an addendum.Leap before you look and let your dreams carry you on their wings. And that, my friends, is me in a nutshell.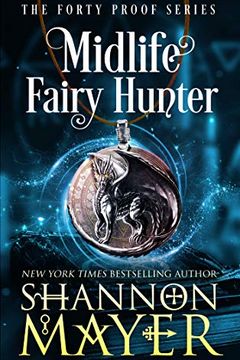 Midlife Fairy Hunter
A Paranormal Women's Fiction Novel (The Forty Proof Series Book 2)
Shannon Mayer
-
2020-04-23
Get ready for a paranormal adventure with sass and style! A woman over forty moves back to Savannah, starting a new job with magical elements, watching over a fairy ring. But things get weird when spells begin to mess with her friends, a Bigfoot appears in her kitchen, and skeletons become her go-to guides. With a Fae Queen seeking her help and the darkness closing in, she's ready to kick some serious ducking butt.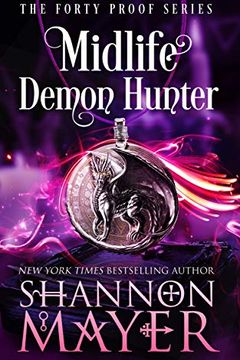 Midlife Demon Hunter
A Paranormal Women's Fiction Novel (The Forty Proof Series Book 3)
Shannon Mayer
-
2020-07-14
This hilarious adventure novel features black magic, loan sharks, and a shadowy world. Follow the protagonist as they try to solve the mystery behind their ex-husband's debt while working for a goblin and navigating a love triangle. With a lovesick bigfoot, a siren going through menopause, and a demon next door, this book is sure to provide a wild ride.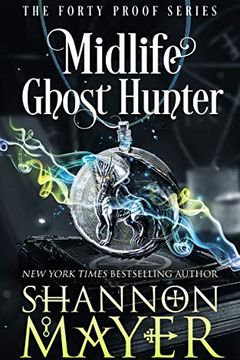 Midlife Ghost Hunter
A Paranormal Women's Fiction (The Forty Proof Series Book 4)
Shannon Mayer
-
2020-12-08
Join Bree and her quirky crew on a hilarious, action-packed adventure that will shatter any notions of a midlife crisis! When Bree is framed for murder and her grandmother's ghost goes missing, the gang heads to New Orleans to solve the mystery. But with the police and two love interests in tow, Bree's got her hands full. Throw in a coven and a new foe, and Bree's stress levels skyrocket. Don't miss this wild ride...just remember to bring some Advil.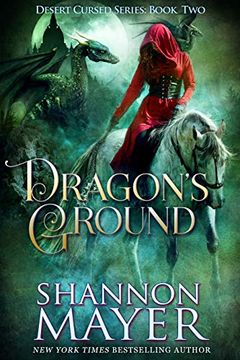 Dragon's Ground is a thrilling fantasy book about a quest to find a mythical healer to help a character walk again. But, the healer is a dragon who lives in the Dragon's Ground, making the journey extremely dangerous. With allies like an ex-husband's new girlfriend and a goat bleating Satyr, the protagonist must face many challenges along the way. Get ready for an exciting ride with unexpected twists and turns.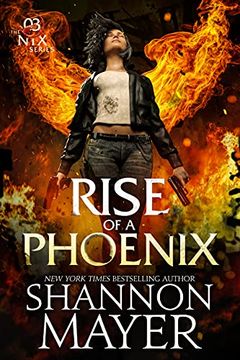 A determined mother will stop at nothing to save her son from an immortal captor who made a deal with the devil. With guns at her side and an ally by her side, she will cross the world to face the evil that created her. Death may be waiting, but she will do whatever it takes to bring her son home in this thrilling final round of The Nix Series.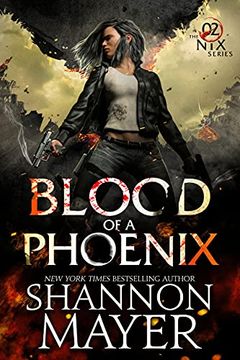 Blood of a Phoenix is a gripping tale of vengeance and secrets that will keep you on the edge of your seat. Follow the protagonist as she hunts down the man who took everything from her, and discover the hidden truths about her past that will leave you stunned. With magical glyphs and a promise of newfound hope, this book will have you rooting for the protagonist until the very end.
Meet Rylee, a Tracker who specializes in finding missing children when humans have no leads. She's their last hope, salvaging what they cannot. War is approaching, and Rylee must bring her allies together, even if that means playing nice with a vampire who's blackmailing her. But Rylee doesn't play nice, and with new weapons being developed to work around supernaturals, she'll need her kick-ass team more than ever.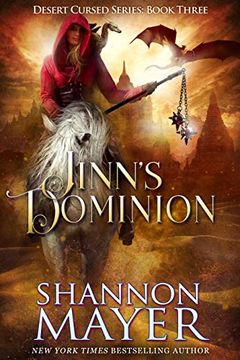 Follow Zamira's journey as she fights her way into the Jinn's Dominion to save her Pride and her closest friends. But danger lurks both from outside and within the group as Zamira faces three powerful adversaries who claim they can give her everything she desires. However, when she discovers the truth about herself, her fate, and her loved ones, everything changes. Don't miss this gripping third installment of the series.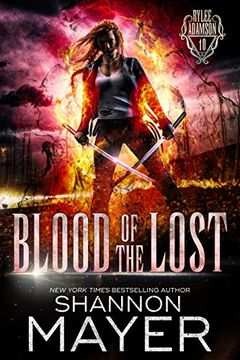 An urban fantasy adventure featuring Rylee, a Tracker who's called upon to find missing children when Humans have no leads. In the epic conclusion to the series, Rylee must save her daughter and the entire world from the lies of Orion, who commands a following of mindless zombies. Will Rylee seal the Veil closed and send the demons back to where they came from? Or will she choose to save her daughter instead?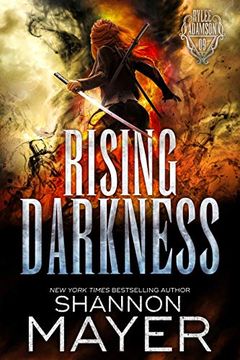 "Join Rylee, a sought-after Tracker, as she races against time to find a missing person who holds the key to defeating demons in a world struggling with a deadly plague. With her allies being wiped out and her friend succumbing to darkness, Rylee faces an impossible task. But with her determination, she refuses to give up. Will she be able to salvage what others cannot and control the outcome?"
Oracle's Haunt by Shannon Mayer
Veiled Threat by Shannon Mayer
Shadowed Threads by Shannon Mayer
Midlife Bounty Hunter by Shannon Mayer
Blind Salvage by Shannon Mayer
Firestorm by Shannon Mayer
Destroyer by Shannon Mayer
Breakwater by Shannon Mayer
Windburn by Shannon Mayer
Rootbound by Shannon Mayer
Fury of a Phoenix by Shannon Mayer
Raising Innocence by Shannon Mayer
Hisses and Honey by Shannon Mayer
Witch's Reign by Shannon Mayer
Fangs and Fennel by Shannon Mayer
Priceless by Shannon Mayer
Venom & Vanilla by Shannon Mayer