Shayla Black Books
Shayla Black is the New York Times and USA Today bestselling author of nearly eighty novels. For twenty years, she's written contemporary, erotic, paranormal, and historical romances via traditional, independent, foreign, and audio publishers. Her books have sold millions of copies and been published in a dozen languages.Raised an only child, Shayla occupied herself with lots of daydreaming, much to the chagrin of her teachers. In college, she found her love for reading and realized that she could have a career publishing the stories spinning in her imagination. Though she graduated with a degree in Marketing/Advertising and embarked on a stint in corporate America to pay the bills, her heart has always been with her characters. She's thrilled that she's been living her dream as a full-time author for the past eight years.Shayla currently lives in North Texas with her wonderfully supportive husband and two spoiled tabbies. In her "free" time, she enjoys reality TV, reading, and listening to an eclectic blend of music.Follow me on Facebook: http://shayla.link/FBPageJoin me in my Book Beauties group for weekly LIVE chats: http://shayla.link/FBChat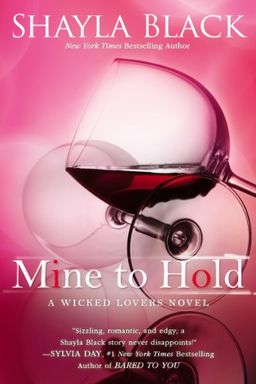 Mine to Hold
Shayla Black
-
2013-09-03

(first published in 2012)
When tragedy strikes his friend's family, LAPD detective Tyler Murphy becomes a support system for his friend's wife, Delaney. Things take a naughty turn one night, leading to an intense attraction between Tyler and Delaney. But guilt and the fallout from their actions force Tyler to leave Delaney behind, until she shows up on his doorstep years later. Now, they must face their past and fight for survival against a stalker. This steamy, mature read delves into themes of desire, regret, and the power of love.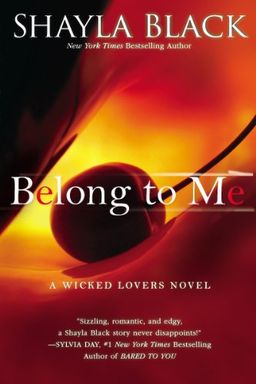 Belong to Me
Shayla Black
-
2013-08-06

(first published in 2011)
Undercover FBI analyst Tara goes to an BDSM club to find her missing friend. But when a former lover takes control of the scene, Tara finds herself in over her head. Navy SEAL Logan, who once left Tara to save her life, comes back to help her navigate this new world. As they work on a dangerous mission together, Logan is determined to make Tara his forever. Discover the thrilling tale of love, lust, and danger in this book.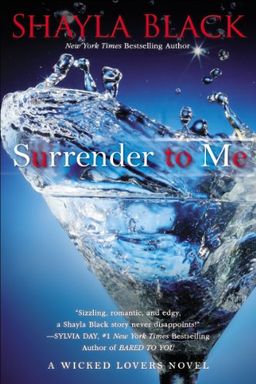 Explore a taboo fantasy in this steamy novel. Hunter, a Navy SEAL, finds distraction in a tantalizing proposition: fulfilling a woman's ménage fantasy. But Kata is unlike any other woman he's known, and their encounter leads to an uncontrollable obsession. As their desires burn hotter, they must confront the shadows of their past to protect each other. This book is for mature audiences.
Former exotic dancer turned restaurateur, Alyssa Deveraux, and Luc Traverson shared one night of passion that left Luc desperate for more but afraid of his loss of self-control. Now, fulfilling a promise, Luc is guest chef at Alyssa's restaurant debut, and the temptation to ravage her is almost too much. But when Luc realizes that he's not the only one who desires Alyssa, and that one of the others is deadly, their undeniable attraction could lead to dangerous consequences.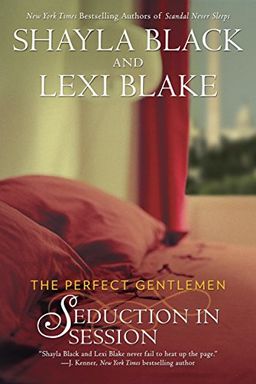 A thrilling second novel in the Perfect Gentlemen series by two New York Times bestselling authors, Seduction in Session follows the story of Connor Sparks, a former CIA agent who must pose as a bodyguard to take down an anonymous journalist threatening one of his friends. Sparks quickly becomes entranced by the journalist's beauty and as they unravel a dangerous mystery, they both find themselves in grave danger. With a fast-paced plot, Seduction in Session is a seductive and adventurous read for fans of suspense and romance.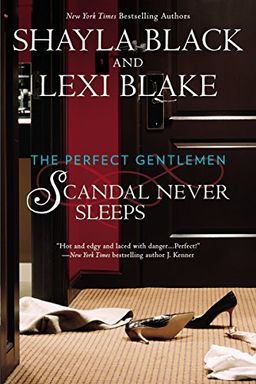 "Scandal Never Sleeps" delves into the lives of the Perfect Gentlemen of Creighton Academy, a group of wealthy and privileged friends hiding a wild side. But when their friend Maddox Crawford dies, Gabriel Bond is left to clean up his troubled company and mourn his best friend. Things take a steamy turn when Gabriel ends up in bed with Everly Parker, who was Maddox's protégé. As they struggle to control their intense attraction, they begin to uncover evidence that suggests Maddox's death was not an accident. Get swept away in this thrilling murder mystery by two New York Times bestselling authors.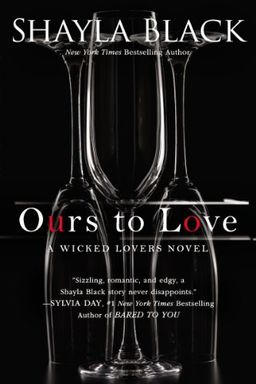 Two billionaire brothers, one dominant in the bedroom, the other reigning over the family business, are brought together after a devastating loss. They meet London McLane, who is eager for a fresh start, and they all become entangled in a passionate love triangle. But a dangerous killer is watching their every move, threatening to destroy everything they hold dear.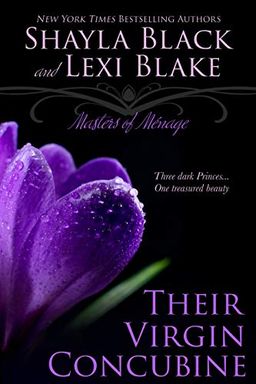 This steamy novel takes place in the wealthy desert country of Bezakistan, where virginal secretary Piper finds herself irresistibly drawn to her handsome bosses Rafe and Kade al Mussad. The brothers desire her, but must fulfill an ancient tradition of sharing a bride before revealing their feelings. With danger lurking and others vying for their throne, the three must navigate politics and emotions to ensure their love can last forever.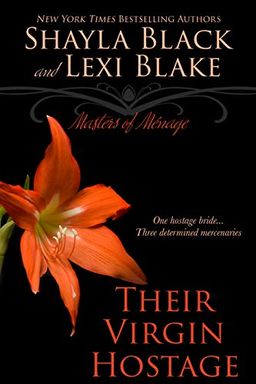 A kidnapping on Kinley Kohl's wedding day sets the stage for a captivating tale of suspense, passion, and romance. As three mercenaries attempt to extract information from Kinley, they discover her inner strength and realize she might be the one woman who can handle them all. Amidst danger and intrigue, the four of them explore wild Alaska and develop an intense bond that ignites their passion and leads to unexpected love.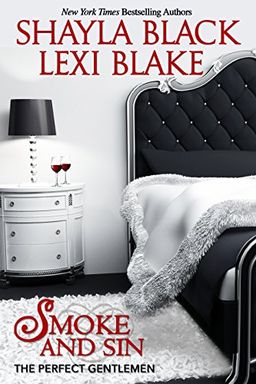 "Smoke and Sin" follows the intense relationship between Roman Calder and Gustine Spencer, who shared a scorching affair more than a decade ago. After Roman broke things off, they focused on their careers but end up working together and unraveling an international conspiracy that takes them to London. As they fight to stay together in the face of danger, will their past sins keep them apart forever?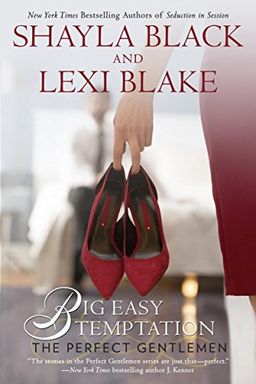 At the Pleasure of the President by Shayla Black, Lexi Blake
Possess Me at Midnight by Shayla Black
Their Virgin Princess by Lexi Blake | Shayla Black
The Bold and the Dominant by Shayla Black, Jenna Jacob, Isabella LaPearl
Wicked for You by Shayla Black
The Edge of Dominance by Shayla Black
More Than Love You by Shayla Black
The Young and the Submissive by Shayla Black, Jenna Jacob, Isabella LaPearl
Entice Me at Twilight by Shayla Black
His to Take by Shayla Black
Wicked All the Way by Shayla Black
Wicked Ever After by Shayla Black
Their Virgin Mistress by Shayla Black, Lexi Blake
Holding on Tighter by Shayla Black
The Choice by Shayla Black
Embrace Me at Dawn by Shayla Black
Theirs to Cherish by Shayla Black
The Chase by Shayla Black
Wicked and True by Shayla Black
Wicked as Sin by Shayla Black
Falling in Deeper by Shayla Black
Their Virgin Secretary by Shayla Black, Lexi Blake
More Than Dare You by Shayla Black
Seduce Me in Shadow by Shayla Black
Wicked as Lies by Shayla Black
Devoted to Love by Shayla Black
More Than Pleasure You by Shayla Black
Wicked All Night by Shayla Black
Dirty Wicked by Shayla Black
Pure Wicked by Shayla Black
Their Virgin's Secret by Shayla Black, Lexi Blake
More Than Crave You by Shayla Black
More Than Tempt You by Shayla Black
Misadventures with My Ex by Shayla Black
Alphas of Danger by Shayla Black, Isabella LaPearl, Carrie Ann Ryan, Lexi Blake, Mari Carr, Kris Cook, Anissa Garcia, Kym Grosso, Jenna Jacob, Kennedy Layne
One Dom to Love by Shayla Black, Jenna Jacob, Isabella LaPearl
Alphas Confess All by Shayla Black, Lexi Blake, Mari Carr, Sierra Cartwright, Katana Collins, Jenna Jacob, Geneva Lee, Angel Payne, Willow Winters, Sidney Bristol
Devoted to Pleasure by Shayla Black
A Very Wicked Christmas by Shayla Black
More Than Protect You by Shayla Black
Wicked Lovers Bundle by Shayla Black
Seduced by the Spy by Shayla Black
Wicked Reads by Shayla Black, Sylvia Day, Karin Tabke, Beth Williamson, Shiloh Walker, Cathryn Fox, Nikki Duncan, Mackenzie McKade
More Than Need You by Shayla Black
Wicked and Dangerous by Shayla Black, Rhyannon Byrd
Forbidden Confessions, Volume 1 by Shayla Black
Seduced by the Assassin by Shayla Black
Raine Falling by Shayla Black, Jenna Jacob
1001 Dark Nights by Shayla Black, Laura Kaye, Lara Adrian, Heather Graham, Skye Jordan, CD Reiss
The Strictly Duet by Shayla Black
Seduced by the Bodyguard by Shayla Black
Devoted to Wicked by Shayla Black
Misadventures of a Backup Bride by Shayla Black
Forever Wicked by Shayla Black
Wicked to Love by Shayla Black
Seducing the Stranger by Shayla Black
Tempt Me with Darkness by Shayla Black
Wicked Ties by Shayla Black
Seducing the Enemy by Shayla Black
Dangerous Boys and Their Toy by Shayla Black
Alphas Heat The Sheets by Shayla Black, Jenna Jacob, Isabella LaPearl
Their Virgin Captive by Shayla Black, Lexi Blake
Seducing the Bride by Shayla Black
Her Fantasy Men by Shayla Black
Naughty Little Secret by Shayla Black, Shelley Bradley
The Lady and the Dragon by Shayla Black, Shelley Bradley
Arresting Desire by Shayla Black
Unyielding Circumstances of Chronicles Undefined by Dr Octavia Kincy-Moten