Sophie Labelle Books
The unique transgender cartoonist, the author of Assigned Male. She is from Montreal, Quebec. She is active in the transgender rights movement and speaks on the subjects of trans history and transfeminism.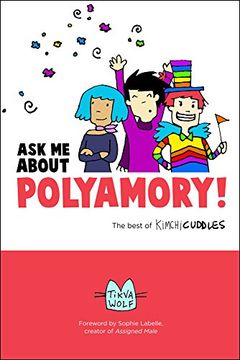 A quirky and funny graphic novel about polyamory, genderqueer and queer topics. Based on the popular webcomic, it features realistic characters providing useful advice and plenty of laughs. The book covers practical topics like time management, but also addresses discrimination. The relatable and honest content makes it relatable for everyone, including those new to the topic.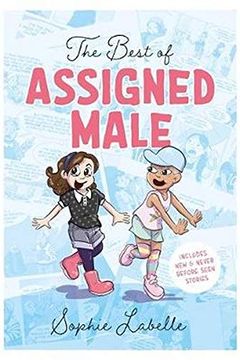 "Assigned Male" is a groundbreaking graphic novel that brilliantly depicts the journey of a young trans girl, Stephie, and her queer friends as they tackle school, family, relationships, and the challenges of being trans. With a humoristic and acerbic tone, this book explores the experience of discovering and embracing one's gender identity, while promoting a sense of community and empowerment through artfully illustrated stories. Featuring exclusive content and well-loved characters from the successful webcomic "Assigned Male," this expanded collection is a must-read for young adults exploring their own gender identity.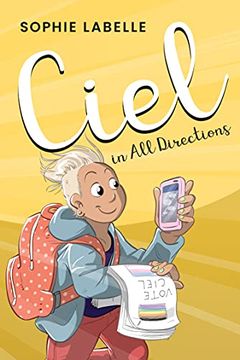 A young trans teen named Ciel shares her everyday experiences on her YouTube channel. As her success grows, Ciel attracts the attention of a journalist. Meanwhile, at school, Ciel becomes involved in a campaign to represent the LGBTQ+ community alongside her friend. Through it all, Ciel begins to question her feelings for Liam.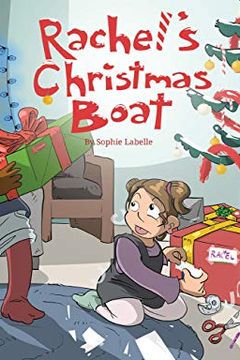 In "Rachel's Christmas Boat," a young girl named Lulu faces a dilemma when her dad announces that she'll be changing her name to Rachel and becoming a lady. Worried that Santa won't know how to properly label Rachel's Christmas presents, Lulu takes it upon herself to ensure her dad receives the best Christmas possible.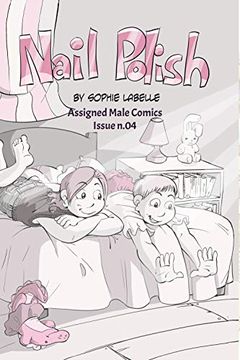 Nail Polish
Assigned Male Comics Issue n.04 (Assigned Male Comics Single Issues Collection Book 4)
Sophie Labelle
-
2016-09-08
"Nail Polish" is a heartwarming 20-page comic about the friendship between Ciel and Stéphie, the beloved protagonists of the online comic series "Assigned Boy". This exclusive story takes place at the beginning of the series when the two characters first met. During a visit to her friend's house, the children explore their femininity and learn how to care for each other.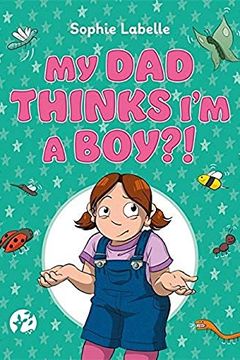 Explore gender identity and acceptance as a young girl named Sophie struggles with her dad's misunderstanding of her interests and gender. This heartwarming and honest story challenges conventional gender norms and highlights the importance of listening to and supporting children.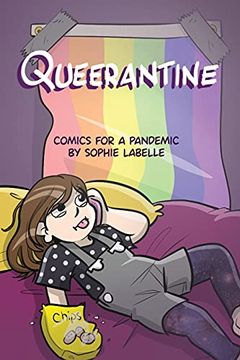 Assigned Male
Assigned Male Comics Issue n.23
Sophie Labelle
-
2015-04-01
Assigned Male is a collection of the best strips from a popular webcomic, covering themes of gender identity and expression. This thought-provoking zine is full of bonus and exclusive content, making it a must-read for anyone interested in LGBTQ+ issues.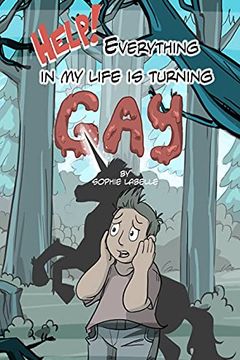 Discover a fun and quirky Halloween special webcomic about Frank, his girlfriend Stephie, and their unicorn watching trip with two friends. Join Frank as he reflects on how Stephie has changed his life in more ways than one.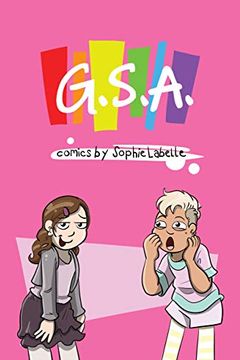 Follow Ciel and Stephie as they navigate the ups and downs of starting Secondary School as trans students. Joining the school's GSA opens up opportunities for new friendships and experiences, but also brings its own set of challenges. Enter a world of adventure and self-discovery in this inspiring read.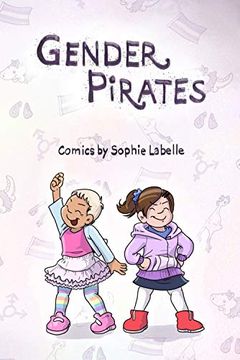 Gender Pirates
An Assigned Male Comics collection
Sophie Labelle
-
2021-04-08
"Gender Pirates" is a groundbreaking webcomic that challenges traditional gender norms and celebrates LGBTQIA+ identities. Follow Stéphie and her friends as they form a group to support queer and trans kids at their elementary school, while also dealing with Stéphie's father's journey to accept her as a transgender person. This collection by Sophie Labelle includes the very first strips and story arcs, with lots of humor and sarcasm thrown in. A must-read for anyone interested in expanding their understanding of gender and sexuality.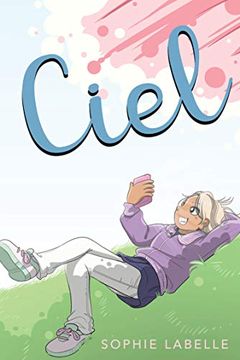 Ciel
Sophie Labelle
-
2020-09-15
Ciel - Comment survivre aux deux prochaines minutes by Sophie Labelle
Down with the Cis-tem by Sophie Labelle
Am stram gram by Sophie Labelle
Dear Cis People by Sophie Labelle
Gender Euphoria by Sophie Labelle