Stephanie West Books
Thank you for your interest in my fairy tales.Here's to the imagination and a little daydream.https://www.amazon.com/author/stephan...http://www.stephaniewestauthor.comhttps://www.facebook.com/StephanieWes... Writing is my hobby. As a child, I had a hard time learning to read, so anything I took an interest in was deemed acceptable. I have always enjoyed fairy tales, the older unsanitized versions, as well as the modern ones, mythology, science fiction, action and romance. As I read, my mind wanders, spinning its own tales. So, I figured I'd share my ramblings with you.The books I write contain little snippets from my life. I leave it to you to decide which scenes are fact, fiction, or a bit of both. I am far braver and bolder than is likely sensible, so my heroines are just as gutsy. I'd probably be categorized as an adrenalin junky. My life has been an adventure. I've done archaeology in the hot sun, am well versed with power tools, took Tae Kwon Do in college, have ridden on a Harley with a dark stranger, but never met an alien, vampire or shifter, that I know of.My stories are tawdry, feature a heroine who is gifted in some way, and will always end happily ever after. It is my opinion this is meant to be entertainment, and a depressing ending is not entertainment. Real life offers enough depressing crap. However, I have been called dark.My apologies for my horrific grammar. It is something I struggle with. It is probably connected to the slow reading thing. Believe me people have tried. I truly hope that my fairy tales make up for it.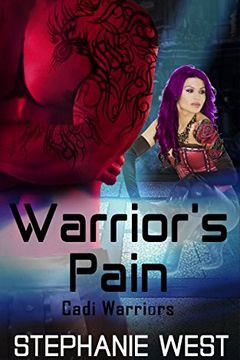 Warrior's Pain is a gripping space romance that follows the story of Riley, a woman who faces one challenge after another, including imprisonment for her brother's crime and abduction by aliens. Destiny puts the lives of thousands in her hands, and she falls for a man who's untouchable. Cyprian is a warrior who's dedicated his life to serving the people of Cadi, and when he meets Riley, nothing goes according to plan. As they try to save their people, they drive each other mad and fall madly in love. Get ready for an unforgettable adventure filled with heartbreak and passion.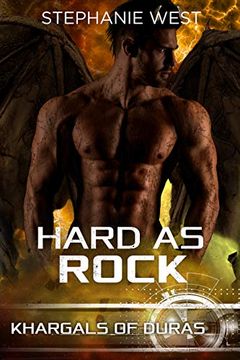 A captivating, sci-fi novel set in the Khargals of Duras universe. Meline embarks on a trip to discover her heritage, only to feel a sinister presence following her. Enter Roc, the sexy, wealthy, and well-connected hero who offers to help her. Together they face a group hunting for a lost sigil, leading to a heart-racing adventure that threatens to turn everything to ash. Will they find the sigil in time before everything is destroyed? Find out in the third installment of the Khargals of Duras series, "Hard as Rock" by Stephanie West.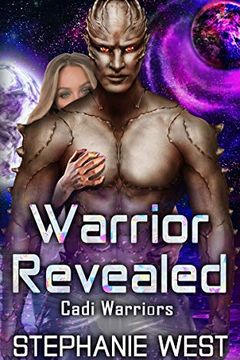 "Warrior Revealed" is a thrilling sci-fi romance novel, filled with action, adventure, and a touch of humor. The story follows Nadzia, a young woman who discovers the existence of aliens and is thrown into a dangerous world of government conspiracies and intergalactic travel. But with the help of Aculus, a bone-armored warrior, Nadzia finds the strength and courage to fight back against her enemies and protect her loved ones. Along the way, Nadzia and Aculus develop a fiery romance that will have readers rooting for their love to overcome all obstacles. With themes of courage, love, and self-discovery, "Warrior Revealed" is a must-read for fans of sci-fi romance.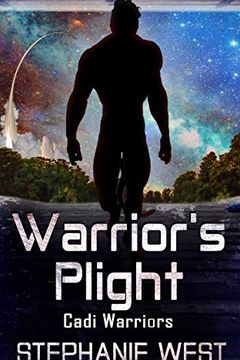 In Warrior's Plight, Vintor finds himself imprisoned and fighting against drugs used to subdue him in a human stronghold. He discovers Maya, his enemy and only hope for salvation. Maya, working for a secret government branch, is struggling, but must hold back Armageddon to protect loved ones. When Maya is presented as a sacrificial lamb, she never expects to find redemption in the arms of a captive alien. This story features a scene that may be a trigger for some readers.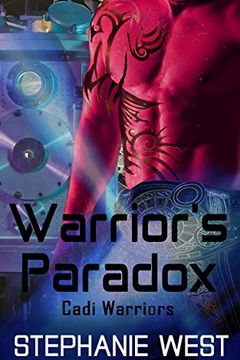 Explore a thrilling sci-fi romance story of a human scientist, June, who sneaks onto an alien spaceship, and finds herself stranded on a planet of barbaric-looking demons. While hiding in a high-tech engineering lab, she meets Tytus, a Toufik warrior investigating the disappearance of his fellow warriors. Despite their differences and the tension between their societies, June and Tytus form a forbidden, and dangerous, attraction. Follow their intense love story as they navigate the challenges of their worlds and the Warrior's Paradox.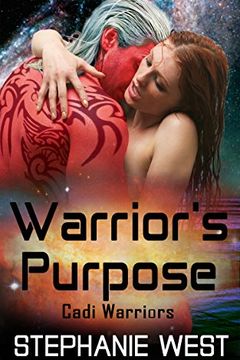 "Warrior's Purpose" follows Abby, who has been struggling with the grief of her missing sister. When two strange men arrive, claiming to know her sister and sharing unbelievable stories of alien invaders, Abby is caught in the crossfire. As they face threats from all directions, Ashtoret fights to protect Abby and fulfill his mission to save Earth. This adult tale is full of suspense and unexpected turns.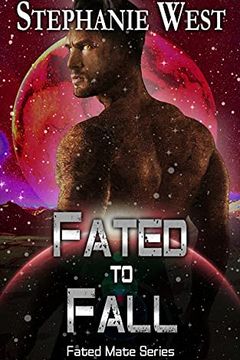 A harrowing tale of love, abuse, and an otherworldly rescuer. Follow Vivian as she navigates a foreign planet and the complications of falling for her protector. But with secrets and obligations pulling them apart, can they find a way to stay together?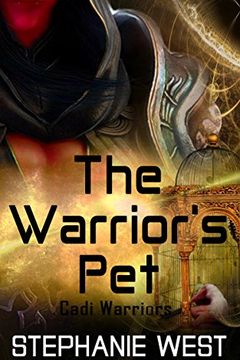 An otherworldly adventure awaits in this captivating tale of a young woman named Giselle who finds herself captive on an alien planet. Thrust into a planet filled with reptilian aliens, Giselle discovers that she is a valuable pet up for auction. But she refuses to bow down to her captors and pushes back against their attempts to control her. Follow Giselle on this journey of self-discovery as she challenges the societal norms of an alien planet and fights for acceptance and love. Be warned, this novel is intended for mature audiences and may contain triggering content.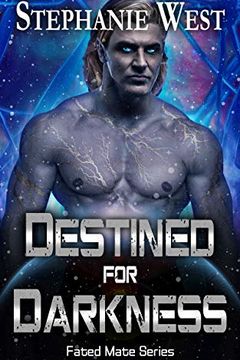 In "Destined for Darkness," Stella is on the hunt for a seductive suspect. But instead of arresting him, she finds herself banished to an alien planet filled with dangerous criminals. Serus battles the darkness within himself, passed down from his tyrant father. He's finally found happiness with Stella, but when she becomes a pawn in his father's game, he must embrace his lethal nature to save her. Will love be enough to conquer the darkness? This book contains adult content and potential triggers.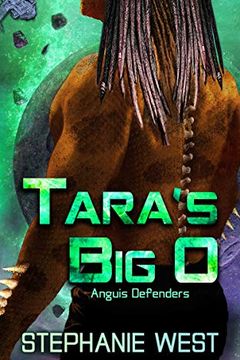 A human doctor falls for her alien savior, a massive Anguis general with venomous fangs, but must navigate the danger of his instincts to mate on instinct, rather than love. This book is a steamy space romance with adult content and potential triggers.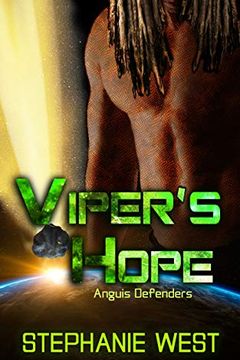 Beautiful Moves by Stephanie West
Betrayed by Blood by Stephanie West, Bite Club
First Sight by Stephanie West, Bite Club
The Red Room Job by Stephanie West
Arica's Inferno by Stephanie West
Odissea. Libri I-IV by Alfred & Stephanie West & John Brian Hainsworth & Arie Hoekstra & Joseph Russo & Manuel Fernández-Galiano & (Traduzione Di) G. Aurelio Privitera Omero (Homer) ; Heubeck
Warriors' Providence by Stephanie West
Nameless Fate by Stephanie West
Biting Back by Stephanie West