Stjepan Šejić Books
Stjepan Šejić is a Croatian comic book writer and artist, known for his work on the series Witchblade, Aphrodite IX, Sunstone, and The Darkness among others.
Dr. Harleen Quinzel has a theory: mental illness is a survival mechanism. As she seeks to help the broken souls of Gotham City piece together their sanity she will become the one thing she fears the most: one of them. A bold new retelling of the tragic origin of Harley Quinn told through the eyes of the only person who knows her better than anyone:...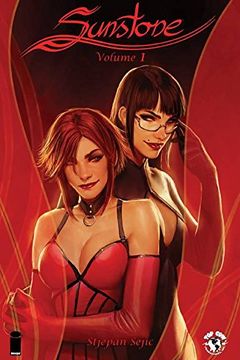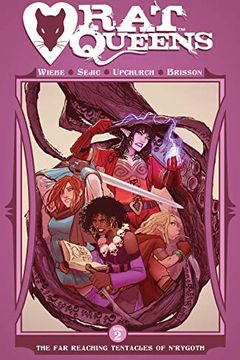 Rat Queens Volume 2
The Far Reaching Tentacles of N'Rygoth (Rat Queens Tp)
Kurtis J. Wiebe
-
2015-05-19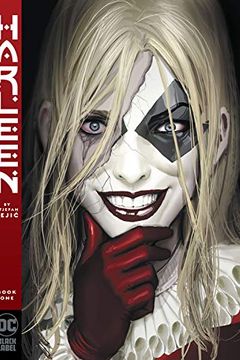 Dr. Harleen Quinzel has discovered a revolutionary cure for the madness of Gotham City-she just needs to prove it actually works. But with the criminal justice and mental health establishments united against her, the brilliant young psychologist must take drastic measures to save Gotham from itself. Witness Harleen's first steps on a doomed quest t...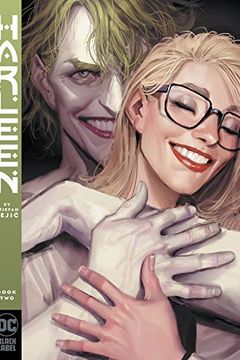 Despite the strongest objections from every possible authority-including district attorney Harvey Dent-Dr. Harleen Quinzel's found herself with free access to every inmate in Arkham Asylum, where she desperately pursues a revolutionary and highly controversial cure to the insanity of Gotham. But her work with the city's super-criminals quickly mudd...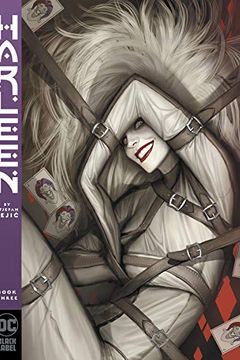 In which our doomed doctor makes a choice she can never take back-one that seals her dark fate and gives rise to one of the most legendary villains of all time!...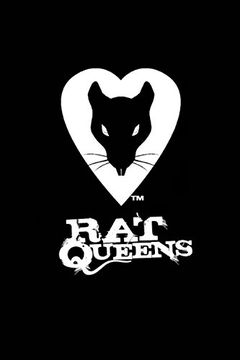 Who are the Rat Queens? A pack of booze-guzzling, death-dealing battle maidens-for-hire, and they're in the business of killing all god's creatures for profit. It's also a darkly comedic sass-and-sorcery series starring Hannah the Rockabilly Elven Mage, Violet the Hipster Dwarven Fighter, Dee the Atheist Human Cleric and Betty the Hippy Smidgen Thi...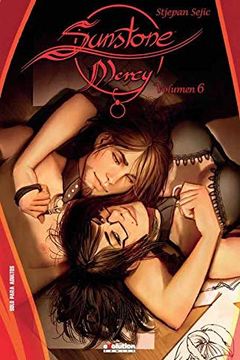 "MERCY," Part One How can you teach a broken heart to trust again? How can you embrace each other with hands still clinging to your past? Why do you always need to pee after I tie you up? Anne and Alan have more than a few questions to answer as the world of SUNSTONE deepens with this new story arc. "MERCY," Part One How can you teach a broken hear...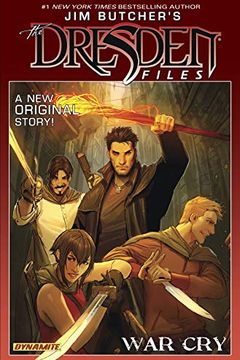 A war is raging between the vampire forces of the Red Court and the White Council - a war that the wizards are losing. So desperate are the Council that they've dragooned the experienced and the outcast to reinforce their thinning ranks of Wardens. One of these draftees is one Harry Dresden, Chicago's only wizard-for-hire and a guy who's long been ...
Two women deal with modern themes of sex, relationships, and fetishism in this erotic romantic comedy. So beware all who enter, because, to quote a few hundred thousand readers on Devi-antArt: "I'm not into BDSM...but this story...I get it." Collects volumes 1 through 3. Two women deal with modern themes of sex, relationships, and fetishism in this...
Ravine, Volume 2 by Stjepan Sejic, Ron Marz
Rat Queens #10 by Kurtis J Wiebe
Death Vigil #2 by Stjepan Sejic
Death Vigil #4 by Stjepan Sejic
Death Vigil #5 by Stjepan Sejic
Jim Butcher's The Dresden Files by Jim Butcher, Mark Powers
Death Vigil #6 by Stjepan Sejic
Death Vigil #7 by Stjepan Sejic
Sunstone 18-Month 2017/2018 Calendar by Stjepan Sejic
Switch #1 by Stjepan Sejic
Rat Queens #11 by Kurtis J Wiebe
Switch #3 by Stjepan Sejic
Switch #4 by Stjepan Sejic
Switch #2 by Stjepan Sejic
Aquaman (2016-) #25 by Dan Abnett
The Art of Witchblade by Marc Silvestri
He-Man And The Masters of The Universe, Vol. 3 by Keith Giffen
Witchblade Vol. 5 by Ron Marz
The Art Of Top Cow by Top Cow Productions
Harley Quinn (2013-2016) Annual #1 by Jimmy Palmiotti, Amanda Conner
Unnatural #7 by Mirka Andolfo
Sonnenstein, Band 6 by Stjepan Sejic
Warframe #1 by Matt Hawkins, Ryan Cady
Aquaman (2016-) #29 by Dan Abnett
Sonnenstein, Band 5 by Stjepan Sejic
Aquaman (2016-) #27 by Dan Abnett
Aquaman (2016-) #26 by Dan Abnett
Aquaman (2016-) #33 by Dan Abnett
Aquaman (2016-) #38 by Dan Abnett
Aquaman (2016-) #30 by Dan Abnett
First Born/Broken Trinity Deluxe Edition by Ron Marz
Aquaman (2016-) #32 by Dan Abnett
Switch, Volume 1 by Stjepan Sejic
Aquaman (2016-) #28 by Dan Abnett
Artifacts, Volume 4 by Ron Marz
Aquaman (2016-) #31 by Dan Abnett
Aphrodite IX #1 by Matt Hawkins
Aphrodite IX by Matt Hawkins, David Wohl
First Born #0 by Ron Marz
Witchblade, Volume 8 by Ron Marz
Suicide Squad by Rob Williams, Giuseppe Cafaro, Juan Ferreyra, Agustin Padilla, Stjepan Sejic, Gus Vazquz
Infinite Crisis by Dan Abnett
The Angelus #1 by Ian Edginton
Aquaman (2016-) #59 by Kelly Sue DeConnick
Catalyst Prime by Gail Simone
Aphrodite IX #9 by Matt Hawkins
Aphrodite IX #8 by Matt Hawkins
Savage Tales #4 by Brandon Jerwa, Mike Raicht, Joshua Ortega, Doug Murray
Witchblade #171 by Ron Marz
Catalyst Prime by Gail Simone
Fine Print by Stjepan Sejic
Aphrodite IX #6 by Matt Hawkins
Shekhar Kapur's DEVI Issue 13 by MOHAPATRA SAURAV
Broken Trinity #1 by Ron Marz
Catalyst Prime by Gail Simone
Witchblade, Volume 6 by Ron Marz
Ravine Volume 1 by Stjepan Sejic, Ron Marz
Artifacts, Volume 5 by Ron Marz
The Darkness by Phil Hester
Aquaman (2016-) #36 by Dan Abnett
Witchblade Vol. 3 by Ron Marz
The Joker 80th Anniversary 100-Page Super Spectacular #1 by Paul Dini, Tom Taylor, Peter J. Tomasi, Scott Snyder, Dennis O'Neil, Tony Salvador Daniel, Eduardo Medeiros, Greg Miller, Brian Azzarello, Gary Whitta, James Tynion
Witchblade Vol. 2 by Ron Marz
Suicide Squad #20 by Rob Williams
Aquaman, Volume 6 by Dan Abnett
Dark Nights by Joshua Williamson, Jeff Lemire
Witchblade, Volume 4 by Ron Marz
Justice League Odyssey (2018-) #7 by Dan Abnett
Angelus Volume 1 by Ron Marz
Aquaman (2016-) #1 by Dan Abnett
Witchblade Volume 7 by Ron Marz
Aquaman (2016-) #35 by Dan Abnett
Catalyst Prime by Gail Simone
Justice League Odyssey (2018-) #8 by Dan Abnett
Aquaman (2016-) #37 by Dan Abnett
Witchblade Vol. 1 by Ron Marz
Devi Witchblade by BASU SAMIT, MARZ RON
Aphrodite IX by Matt Hawkins
The Art of Witchblade by Various
Justice League Odyssey (2018-) #1 by Joshua Williamson
Harley Quinn Black + White + Red by Various
Justice League Odyssey (2018-) #2 by Joshua Williamson
Artifacts Origins First Born by Ron Marz
Aquaman, Volume 1 by Dan Abnett
Secret Origins #10 by Dan Jurgens, Cameron Stewart, Brenden Fletcher, Christy Marx
Aphrodite IX by Matt Hawkins
Suicide Squad #27 by Rob Williams
Witchblade by Ron Marz, Matt Hawkins
Witchblade Compendium, Volume 3 by Ron Marz
Return To Wonderland #6 by Raven Gregory
Witchblade #131 by Ron Marz
Suicide Squad. Tom 4. Ziemianie w ogniu by Rob Williams
Batman Black & White (2020-) #2 by Dustin Weaver, Tom King, David Aja, Gabriel Hardman, Corinna Sara Bechko, Sophie Campbell
IXth Generation #4 by Matt Hawkins
Aphrodite IX #2 by Matt Hawkins
Savage Tales #3 by Christos N. Gage, Leah Moore, John Reppion, Luke Lieberman, Michael Avon Oeming, Mike Raicht
Artifacts #31 by Ron Marz
Nightwing (2016-) #29 by Tim Seeley
Catalyst Prime by Gail Simone
IXth Generation, Vol. 1 by Matt Hawkins
Rat Queens Webcomics by Kurtis J Wiebe
Justice League Odyssey (2018-) #5 by Joshua Williamson
Dog Days of Summer #1 by Dan DiDio, Jackson Lanzing, Collin Kelly, Joshua Williamson, G. Willow Wilson, Kenny Porter, Mariko Tamaki, Andrew Marino, Phillip K. Johnson
IXth Generation #1 by Matt Hawkins
Justice League Odyssey (2018-) #6 by Dan Abnett, Joshua Williamson
Secret Invasion by Joe Pokaski
Secret Invasion by Joe Pokaski
Suicide Squad #26 by Rob Williams
Arcana Studio Presents 2005 FCBD Ed by Sean Patrick O'Reilly, Adam Gallardo
Green Lanterns (2016-) #47 by Tim Seeley
Aphrodite IX #10 by Matt Hawkins
IXth Generation Vol. 2 by Matt Hawkins
Secret Invasion by Joe Pokaski
Aquaman (2016-) #34 by Dan Abnett
Artifacts, Volume 6 by Ron Marz
IXth Generation #3 by Matt Hawkins
Aphrodite IX #7 by Matt Hawkins
First Born #1 by Ron Marz
Pilot Season 2007 by Jason Aaron
Secret Invasion by Joe Pokaski
Infinite Crisis by Dan Abnett
Kade by Sean Patrick O'Reilly
Arcana Studio Presents 2006 FCBD Ed by Adam Gallardo, Sean Patrick O'Reilly
Justice League Odyssey, Vol. 1 by Joshua Williamson
Justice League Odyssey (2018-) #3 by Joshua Williamson
Justice League Odyssey (2018-) #4 by Joshua Williamson
IXth Generation #2 by Matt Hawkins
Secret Invasion by Joe Pokaski
Arcana Studio Presents 2007 FCBD Ed by Sean Patrick O'Reilly, Adam Gallardo, Kevin Konrad Hanna
Aphrodite IX #4 by Matt Hawkins
Batman Black and White by Paul Dini, James Tynion IV
Aphrodite IX #3 by Matt Hawkins
Aphrodite IX by Matt Hawkins
Aphrodite IX #11 by Matt Hawkins
IXth Generation by Matt Hawkins
Aphrodite IX #5 by Matt Hawkins
Progeny Vol. 1 by Ron Marz, Tim Seeley, David Hine
Aphrodite IX/Cyber Force #1 by Matt Hawkins
IXth Generation #6 by Matt Hawkins
IXth Generation #5 by Matt Hawkins
First Born by Ron Marz, Phil Hester
Witchblade Case Files #1 by Ryan Cady