Susan Stoker Books
Sign up for my newsletter here: http://www.stokeraces.com/contact-1.htmlNew York Times, USA Today, and Wall Street Journal Bestselling Author, Susan Stoker has a heart as big as the state of Tennessee where she lives, but this all American girl has also spent the last fourteen years living in Missouri, California, Colorado, Indiana, and Tennessee. She's married to a retired Army man who now gets to follow her around the country.Follow SUSAN: Facebook: www.facebook.com/authorsstokerwww.facebook.com/authorsusanstokerInstagram: www.instagram.com/authorsusanstokerTwitter: www.twitter.com/susan_stokerBookbub: https://www.bookbub.com/authors/susan...Amazon: http://amzn.to/238Jw8cFor all upcoming books click here: http://www.stokeraces.com/coming-soon...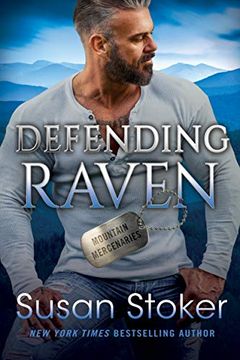 A missing woman leads the alpha heroes on their boldest mission yet in New York Times bestselling author Susan Stoker's searing Mountain Mercenaries novel.It's been ten years since Rex's wife, Raven, disappeared from a Vegas casino. Never losing hope, he even formed the Mountain Mercenaries to help find her—and other missing wives, sisters, and chi...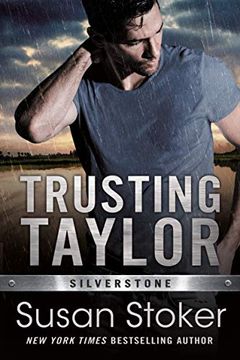 From New York Times bestselling author Susan Stoker comes a scorching Silverstone installment that finds a former military man racing to save the woman he loves as danger closes in on them both.Former military man turned government assassin Kellan "Eagle" Trowbridge isn't looking for love. He'd rather keep his head down at his cover job as an emplo...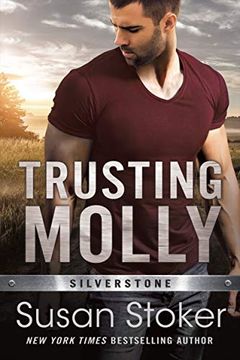 From New York Times bestselling author Susan Stoker comes a heart-pounding installment in the Silverstone series about a love-shy ex-military man and a beautiful scientist reeling from a family tragedy.When Mark "Smoke" Chamberlin ventures into the Nigerian jungle with his team of government assassins, his mission is clear: get in, kill the target,...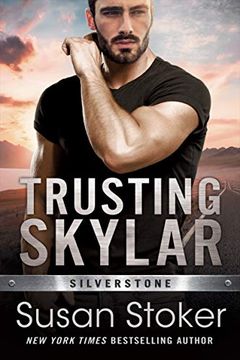 From bestselling author Susan Stoker comes a sizzling new series about four former military operatives who rid the world of the worst of humanity while fighting to protect the best part of their lives: the women they love.Former military operative Carson "Bull" Rhodes hasn't dated seriously since he and his teammates left the army. Since then he's ...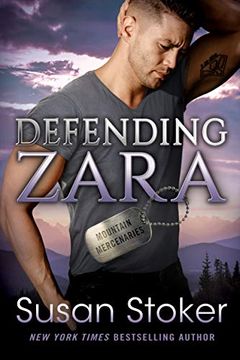 For a Mountain Mercenary and a desperate woman, love becomes a dangerous refuge in New York Times bestselling author Susan Stoker's novel of heart-gripping suspense. Mountain Mercenary Hunter "Meat" Snow has a mission: eliminate the human traffickers scouring the barrios of Lima for vulnerable prey. But it's Meat who's taken down. Separated from hi...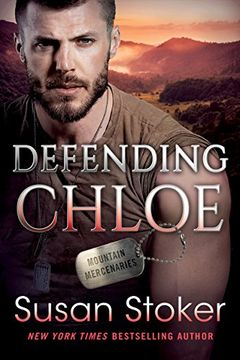 Love is the best defense in New York Times bestselling author Susan Stoker's explosive Mountain Mercenaries novel. Gorgeous women don't just stumble onto Ronan Cross's remote property. But this one—vulnerable, victimized, and needing the kind of help only Ronan can offer—tells a story that makes his blood boil almost as hot as his need to protect h...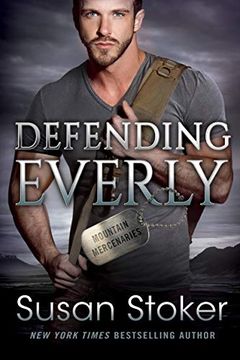 The stakes are personal, hot, and dangerous in New York Times bestselling author Susan Stoker's riveting Mountain Mercenaries novel. As tough as Everly Adams may be, the Colorado Springs SWAT officer is near a breaking point. Her fifteen-year-old half sister, Elise, has disappeared from Los Angeles without a trace, and the window to find her is clo...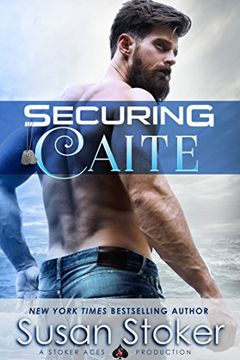 Securing Caite
A Navy SEAL Romance (SEAL of Protection
Susan Stoker
-
2019-01-15
This is the first book in the new SEAL of Protection: Legacy series. It is a spin off of the original SEAL series. It will have a whole new team of Navy SEALs (that you have already met in Protecting Dakota) and takes place in the same city and Navy base as the original. This is Caite McCallan and Blake "Rocco" Wise's story.Caite McCallan is a Depa...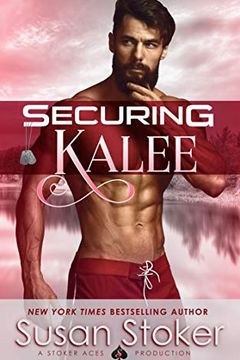 After her capture by rebels in the mountains of Timor-Leste, Kalee Solberg doesn't think she'll live to see her father, friends, or hometown again. What started as an adventure with the Peace Corp until she figured out what to do with her life has turned into a waking nightmare, every day a struggle to survive. Beaten into submission, Kalee guesses...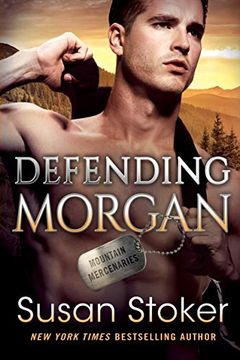 Protection leads to passion in New York Times bestselling author Susan Stoker's dangerously hot Mountain Mercenaries adventure.Dispatched to the Dominican Republic to rescue a kidnapped child, former Navy SEAL Archer "Arrow" Kane makes a startling discovery: another hostage—Morgan Byrd, a very beautiful and very well-known missing person who disapp...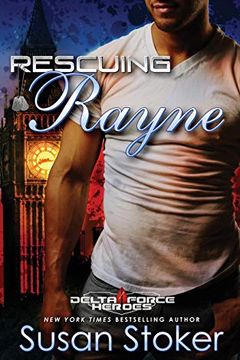 Claiming Felicity by Susan Stoker
Securing Piper by Susan Stoker
Rescuing Emily by Susan Stoker
Defending Harlow by Susan Stoker
Protecting Cheyenne by Susan Stoker
Finding Elodie by Susan Stoker
Protecting Summer by Susan Stoker
Protecting Fiona by Susan Stoker
Shielding Aspen by Susan Stoker
Shielding Kinley by Susan Stoker
Protecting Melody by Susan Stoker
Rescuing Mary by Susan Stoker
Shielding Riley by Susan Stoker
Claiming Bailey by Susan Stoker
Protecting Jessyka by Susan Stoker
Rescuing Harley by Susan Stoker
Claiming Alexis by Susan Stoker
Protecting the Future by Susan Stoker
Rescuing Casey by Susan Stoker
Defending Allye by Susan Stoker
Claiming Sarah by Susan Stoker
Securing Avery by Susan Stoker
Securing Sidney by Susan Stoker
Rescuing Bryn by Susan Stoker
Rescuing Kassie by Susan Stoker
Shielding Gillian by Susan Stoker
Securing Zoey by Susan Stoker
Justice for Mackenzie by Susan Stoker
Justice for Corrie by Susan Stoker
Rescuing Wendy by Susan Stoker
Marrying Emily by Susan Stoker
Shielding Devyn by Susan Stoker
Shelter for Adeline by Susan Stoker
Rescuing Macie by Susan Stoker
Justice for Boone by Susan Stoker
Securing Jane by Susan Stoker
Protecting Alabama by Susan Stoker
Shelter for Penelope by Susan Stoker
Shelter for Sophie by Susan Stoker
Justice for Milena by Susan Stoker
Protecting Dakota by Susan Stoker, Suspense Sisters
Rescuing Sadie by Susan Stoker
Shelter for Elizabeth by Susan Stoker
Protecting Kiera by Susan Stoker
Justice For Hope by Susan Stoker
Justice for Erin by Susan Stoker
Protecting Caroline by Susan Stoker
Shelter for Blythe by Susan Stoker
Shelter for Quinn by Susan Stoker
Shelter for Koren by Susan Stoker
Protecting Julie by Susan Stoker
Justice for Laine by Susan Stoker
Justice for Mickie by Susan Stoker
Protecting Alabama's Kids by Susan Stoker
Assisting Aimee by Susan Stoker
Shielding Jayme by Susan Stoker
SEAL of Protection Box Set 1 by Susan Stoker
Marrying Caroline by Susan Stoker
Securing Brenae by Susan Stoker
Another Moment in Time by Susan Stoker
Moment in Time by Susan Stoker
Falling for the Delta by Susan Stoker, Riley Edwards
Claiming Grace by Susan Stoker
Badge of Honor by Susan Stoker
Delta Force Heroes Box Set One #1-4 by Susan Stoker
Lambert's Lady by Susan Stoker, Suspense Sisters
Flaming Hearts by Susan Stoker
SEAL of Protection, Collection 2 by Susan Stoker
SEAL of Protection, Collection 3 by Susan Stoker
Beyond Reality Collecton by Susan Stoker
Frozen Hearts by Susan Stoker
Nature's Rift by Susan Stoker
The Guardian Mist by Susan Stoker
A Princess for Cale/A Princess for Cain by Susan Stoker, Becca Jameson
Outback Hearts by Susan Stoker