Susan Stoker Books
Sign up for my newsletter here: http://www.stokeraces.com/contact-1.htmlNew York Times, USA Today, and Wall Street Journal Bestselling Author, Susan Stoker has a heart as big as the state of Tennessee where she lives, but this all American girl has also spent the last fourteen years living in Missouri, California, Colorado, Indiana, and Tennessee. She's married to a retired Army man who now gets to follow her around the country.Follow SUSAN: Facebook: www.facebook.com/authorsstokerwww.facebook.com/authorsusanstokerInstagram: www.instagram.com/authorsusanstokerTwitter: www.twitter.com/susan_stokerBookbub: https://www.bookbub.com/authors/susan...Amazon: http://amzn.to/238Jw8cFor all upcoming books click here: http://www.stokeraces.com/coming-soon...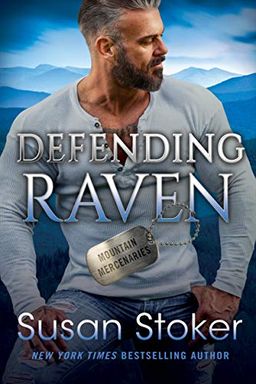 "Defending Raven" by Susan Stoker is a heart-pumping Mountain Mercenaries novel about a missing woman named Raven. Her husband Rex has never given up hope of finding her, and has even formed a team to help locate other missing women and children. Now they're on their boldest mission yet, following a lead to Peru where the stakes are higher than ever before. Raven, who was held captive for years by a sex trafficker, has an indomitable will to survive, but coming back from the brink of despair comes at a high cost. Can the Mountain Mercenaries save Raven before it's too late?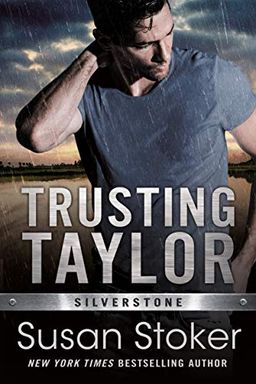 Former military man turned government assassin Kellan Trowbridge finds unexpected love with beautiful and witty Taylor Cardin, who suffers from face blindness. However, danger looms as someone with deadly intentions targets Taylor's unique condition. In this scorching Silverstone installment, New York Times bestselling author Susan Stoker weaves a thrilling tale of love and survival.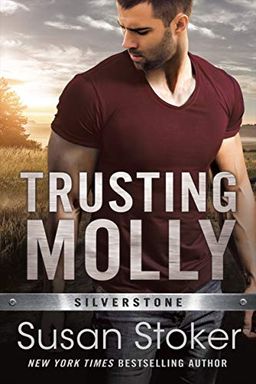 A military veteran and government assassin, Mark "Smoke" Chamberlin, meets a schoolteacher named Molly in the Nigerian jungle, where she's been kidnapped along with a hundred schoolgirls. After escaping, Molly's luck runs out when she returns to the US and finds her grandparents murdered. She turns to Smoke for support, but their relationship is soon put to the test by a new threat that endangers their lives. Trusting Molly is a heart-pounding installment in the Silverstone series by Susan Stoker.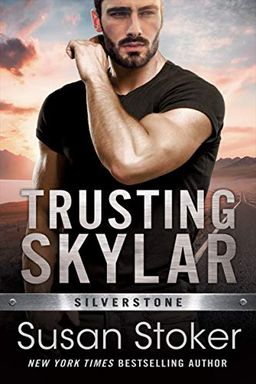 Former military operatives rid the world of bad guys, all while protecting the women they love. Carson "Bull" Rhodes' other job as a hired killer complicates things with his attraction to Skylar, a kindergarten teacher he rescues on the side of the road. As threats arise, Bull and his team must use their skills to keep Skylar safe. A heart-pumping romance full of danger and suspense.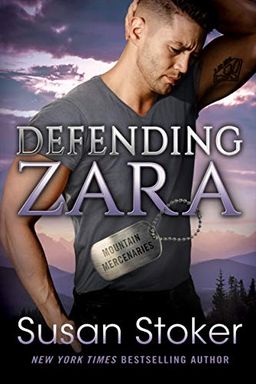 In this heart-gripping suspense novel, a Mountain Mercenary named Hunter "Meat" Snow is on a mission to eliminate human traffickers in Lima. But when he is beaten and left for dead, he finds refuge with Zara Layne, a survivor on the streets. As they become each other's rescuers, they return to Colorado for a new normal. But when Meat disappears, Zara must use her skills of endurance to find him, no matter the danger.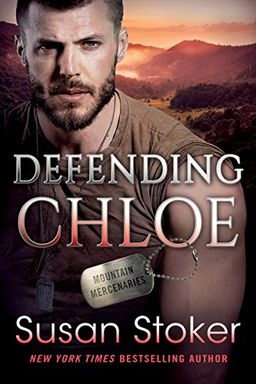 This explosive Mountain Mercenaries novel by New York Times bestselling author Susan Stoker is a thrilling tale of love and protection. Ronan Cross's remote property is no place for gorgeous women, but when a vulnerable and victimized Chloe Harris arrives seeking help, Ronan's need to protect her ignites. Chloe is trapped by her own flesh peddler brother who is forcing her to sell her body for control over a vast fortune. With Ronan and his deadly teammates on her side, defending Chloe becomes a dangerous game of trust and retribution.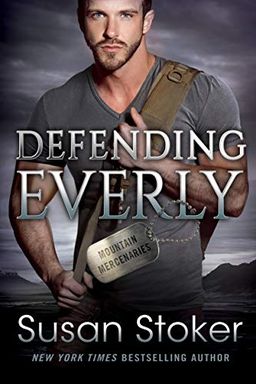 In this Mountain Mercenaries novel, a tough Colorado Springs SWAT officer is determined to find her missing half-sister. With time running out, she teams up with brash alpha mercenary Kannon "Ball" Black, and the search takes a dangerous turn as they uncover an intimate and insidious human trafficking ring. As their bond grows stronger, so does the heat and danger in this high-stakes thriller.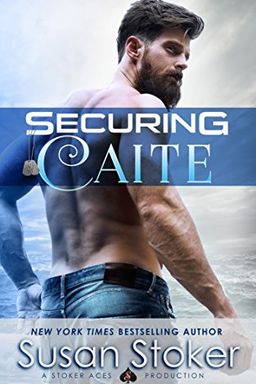 Securing Caite
A Navy SEAL Romance (SEAL of Protection
Susan Stoker
-
2019-01-15
In "Securing Caite," the first book of the SEAL of Protection: Legacy series, Caite McCallan, a Department of Defense admin, finds herself in a dangerous situation after overhearing a plot to harm Navy SEALs. Blake "Rocco" Wise, one of the SEALs in danger, is tasked with protecting Caite, but the closer they get, the more perilous the situation becomes. This standalone novel features new characters while taking place in the same world as the original SEAL series, and promises an action-packed and steamy romance with no cliffhanger.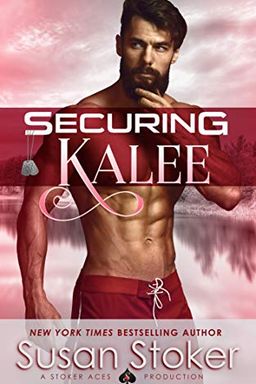 A Peace Corps volunteer is captured by rebels in Timor-Leste and left for dead, but one SEAL team member refuses to give up on her. Forest "Phantom" Dalton will stop at nothing to bring her home, even if it means risking his own career. But another threat awaits them both back home. "Securing Kalee" is the gripping final installment in the SEAL of Protection: Legacy series, filled with action and suspense. Each book in the series is a standalone with no cliffhangers.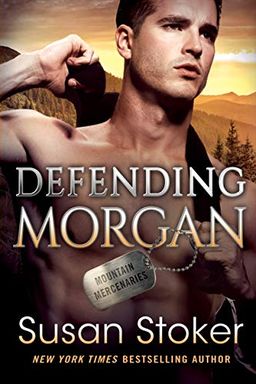 A former Navy SEAL is sent to rescue a kidnapped child, but discovers another hostage: Morgan Byrd, a well-known missing person. Brave and determined, Morgan wants to find out who hates her so much they want her gone. She finds sanctuary with Arrow, a stranger who is willing to protect her at any cost, but their passion only adds to the danger as they try to uncover the mysterious enemy after her. Susan Stoker's Mountain Mercenaries adventure is a dangerously hot blend of protection and passion.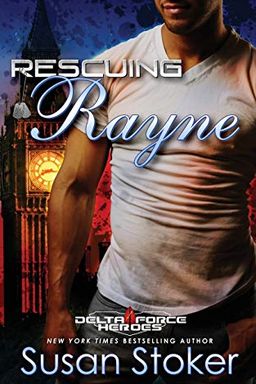 Claiming Felicity by Susan Stoker
Securing Piper by Susan Stoker
Rescuing Emily by Susan Stoker
Defending Harlow by Susan Stoker
Protecting Cheyenne by Susan Stoker
Finding Elodie by Susan Stoker
Protecting Summer by Susan Stoker
Protecting Fiona by Susan Stoker
Shielding Aspen by Susan Stoker
Shielding Kinley by Susan Stoker
Protecting Melody by Susan Stoker
Rescuing Mary by Susan Stoker
Shielding Riley by Susan Stoker
Claiming Bailey by Susan Stoker
Protecting Jessyka by Susan Stoker
Rescuing Harley by Susan Stoker
Claiming Alexis by Susan Stoker
Protecting the Future by Susan Stoker
Rescuing Casey by Susan Stoker
Defending Allye by Susan Stoker
Claiming Sarah by Susan Stoker
Securing Avery by Susan Stoker
Securing Sidney by Susan Stoker
Rescuing Bryn by Susan Stoker
Rescuing Kassie by Susan Stoker
Shielding Gillian by Susan Stoker
Securing Zoey by Susan Stoker
Justice for Mackenzie by Susan Stoker
Justice for Corrie by Susan Stoker
Rescuing Wendy by Susan Stoker
Marrying Emily by Susan Stoker
Shielding Devyn by Susan Stoker
Shelter for Adeline by Susan Stoker
Rescuing Macie by Susan Stoker
Justice for Boone by Susan Stoker
Securing Jane by Susan Stoker
Protecting Alabama by Susan Stoker
Shelter for Penelope by Susan Stoker
Shelter for Sophie by Susan Stoker
Justice for Milena by Susan Stoker
Protecting Dakota by Susan Stoker, Suspense Sisters
Rescuing Sadie by Susan Stoker
Shelter for Elizabeth by Susan Stoker
Protecting Kiera by Susan Stoker
Justice For Hope by Susan Stoker
Justice for Erin by Susan Stoker
Protecting Caroline by Susan Stoker
Shelter for Blythe by Susan Stoker
Shelter for Quinn by Susan Stoker
Shelter for Koren by Susan Stoker
Protecting Julie by Susan Stoker
Justice for Laine by Susan Stoker
Justice for Mickie by Susan Stoker
Protecting Alabama's Kids by Susan Stoker
Assisting Aimee by Susan Stoker
Shielding Jayme by Susan Stoker
SEAL of Protection Box Set 1 by Susan Stoker
Marrying Caroline by Susan Stoker
Securing Brenae by Susan Stoker
Another Moment in Time by Susan Stoker
Moment in Time by Susan Stoker
Falling for the Delta by Susan Stoker, Riley Edwards
Claiming Grace by Susan Stoker
Badge of Honor by Susan Stoker
Delta Force Heroes Box Set One #1-4 by Susan Stoker
Lambert's Lady by Susan Stoker, Suspense Sisters
Flaming Hearts by Susan Stoker
SEAL of Protection, Collection 2 by Susan Stoker
SEAL of Protection, Collection 3 by Susan Stoker
Beyond Reality Collecton by Susan Stoker
Frozen Hearts by Susan Stoker
Nature's Rift by Susan Stoker
The Guardian Mist by Susan Stoker
A Princess for Cale/A Princess for Cain by Susan Stoker, Becca Jameson
Outback Hearts by Susan Stoker